---

Cirex News is emailed weekly to over 2,000 CRE Brokers/Agents and people interested in commercial real estate. Email Ralph or call 608-345-2880 to feature your business or properties in CirexNews...


---
---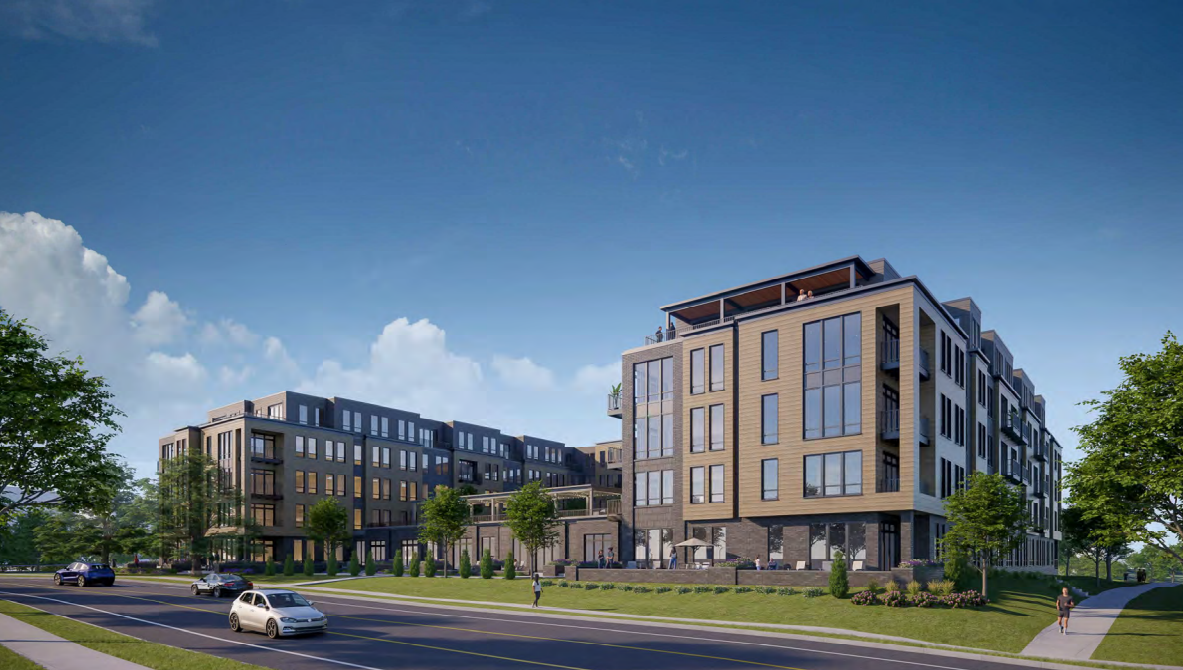 MADISON (WKOW) -- Madison`s Common Council voted unanimously Tuesday to move forward with a development project that will demolish the historic Filene House on Sherman Avenue and replace it with more than 300 new apartments.
This comes after an intense debate over the building`s historic status. The city`s Landmarks Commission had previously voted unanimously to recommend the building for landmark status, but that was overturned by the Common Council back in February....
...Full Story Here

RSK: Should be a great project with Lake Views.

---
---
The Gialamas Company has been involved with Class A commercial real estate development, brokerage and management in Madison since 1976. Our premier development, Old Sauk Trails Park, offers the best elements of city and country on Madison's westside.

---
---

Building for lease - Active
2320 N Pleasant View Rd
Middleton, WI
Available SF: 7,250

Max Contig. SF: 7,250

Rent PSF (Annual): $7.95

Lease Term (Yrs): 3 - 10

Lease Type: NNN

Property Type: Industrial

Date Available: 08/01/2023

Office/Warehouse space available - good visibility.
Office/warehouse space available August 1st (possibly earlier), off-street parking.


...Full Story Here

---
---

---
---
In New York at the end of January 2023, 52% of Manhattan office workers were in the office on an average weekday. This is a jaw-droppingly low number for the most vibrant city in the world, pretty much three full years after the start of the pandemic. About 10% of the local workforce is fully remote, and only 9% of employees are in the office five days a week. The return-to-office trend seems to have plateaued as the fast acceleration of returns did not occur. The "new normal" seems to hover around 55%-60% office occupancy...
...Full Story Here

RSK: Large urban downtown Central Business Districts will be taking a hit, especially in the office sector. People are just not going back to work in the office environment. Conversions of office space into other uses is more than difficult. SOmething is going to have to give!

---
---
Madison Lifestyle Office Portfolio comprises 14 Class A properties totaling over 1.7 million square feet of leasable area and an additional 8.3 acres of development land. The portfolio is located on the west side of Madison, Wisconsin.

---
---
Tighter credit and the rising cost of deposits are squeezing banks — and the wider economy.
(Bloomberg Opinion) -- Everyone knows that the effects of interest-rate increases come with a time lag. It's tempting to think it's like pressing the brake in a car: Central banks push the pedal a bit, then a bit more and eventually the economy steadily starts to slow down.

The turmoil in banking this week shows this is the wrong analogy. Monetary policy is more like an elastic band: You can pull on it for ages and nothing seems to move until suddenly the other end comes pinging right at you.

This realization will have implications for what the Federal Reserve should do next. But it also underscores something else: The supposed choice between worrying about inflation or financial stability is false. Banks are still a crucial channel for monetary policy to be transmitted to the economy through their lending. At a certain point, bank stability is monetary policy. The US has reached a moment where monetary tightening is accelerating like a slingshot through the banking system...



...Full Story Here

RSK: A very good explanation of what the rise in interest rates are doing to the Commercial Real Estate Industry....the main problem is banks will tighten their credit and loan parameters for lending on CRE.

---
---

---
---

---
---
Commercial real estate could become a problem for midsize banks
Federal authorities still grappling with the banking crisis caused by the collapse of Silicon Valley Bank are already beginning to worry about the next potential bomb to go off in the nation's financial system.
In the White House, Treasury Department and Federal Reserve, policymakers are examining the potential risks posed by the approximately $20 trillion market for commercial real estate...
...Full Story Here

RSK: Another look at why local and regional banks might have a problem with up coming loans especially within the office sector. These banks do most of the commercial lending and the interest rate on the loans are low. When the new higher rates come up on refinancing, the LTV ratios will be out of whack.

---
---
Commercial real estate practitioners work with economic development agencies and partners to identify incentives for attraction and investment opportunities that create jobs for our region. Over the past several years, millions of dollars in economic benefit have come to the Milwaukee 7 region because of economic development efforts and partnerships focused on regional growth. We will hear from the M7 Executive Director and Senior Vice President, Jim Paetsch about the latest efforts, successes, and strategic initiatives for 2023 and beyond.…
...Full Story Here

Ken Notes: Thank you Tracy Johnson President and CEO of CARW for keeping me in the loop.

---
---

The Gialamas Company`s premier development. The park has over 57 buildings containing 200+ companies, occupying over 3.0 million square feet.

---
---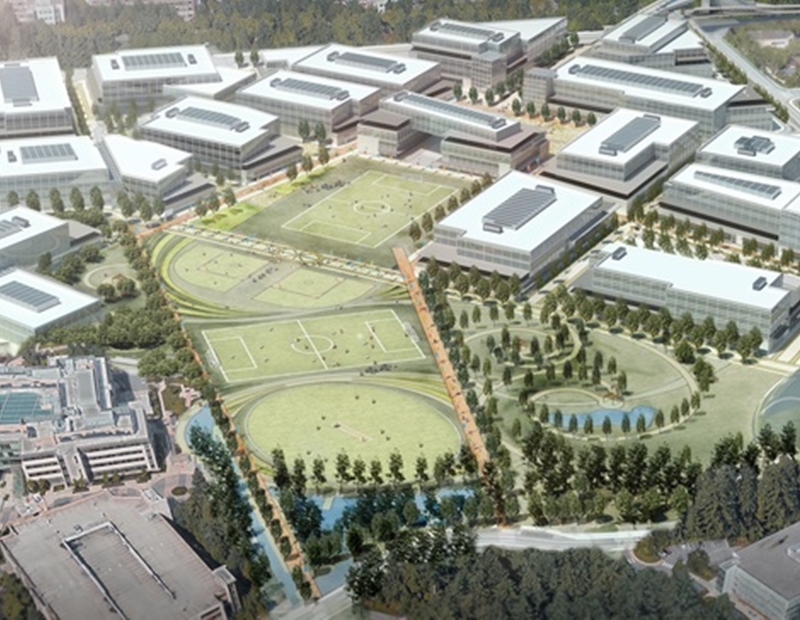 Putting this project on hold is part of a larger pattern across the tech industry.
In a move that's consistent with other recent retrenchments by the tech industry, Microsoft Corp. has withdrawn plans to expand its RedWest North campus in Redmond, Wash., the Puget Sound Business Journal reported, based on public records.

In the fall of 2021, Microsoft had filed a proposal with the City of Redmond to develop four buildings totaling more than 1.1 million square feet, plus an underground parking structure with a central plaza above, all on 26 acres at 14848 NE 51st St., adjacent to Route 520..
...Full Story Here

RSK: Well, there is a silver lining in this; it may help the office vacancy rate in the Seattle area.

---
---

Diversity, Equity and Inclusion Vendor Fair & Housing Happy Hour
April 12 @ 2:00 pm

-

4:00 pm

Bridges Golf Course - 2702 Shopko Dr.
REGISTER NOW!

The Diversity, Equity & Inclusion Committee invites you to attend their upcoming FREE Vendor Fair & Housing Happy Hour. This event will be a celebration of Fair Housing Month and an opportunity for RASCW Minority Scholarship recipients and all Realtor® Members to speak with Affiliate Member vendors about the services they provide Realtors® and their customers/clients, as well as area Fair Housing related efforts and resources. In addition to providing general information, Affiliate vendors will share the types of support, tools, and benefits their businesses offer specifically in support of Fair Housing and increasing access to home ownership...
...Full Story Here

---
---
One area of expertise for Investors Associated is first class property management. To keep our properties running smoothly, we focus on the little things with the big picture in mind. Our team is comprised of a group of individuals that oversees the day-to-day operations such tenant retention, lease negotiations and property maintenance costs. Bottom line, if you're not happy, we're not happy! Check out our properties today and see why you should lease with us.

---
---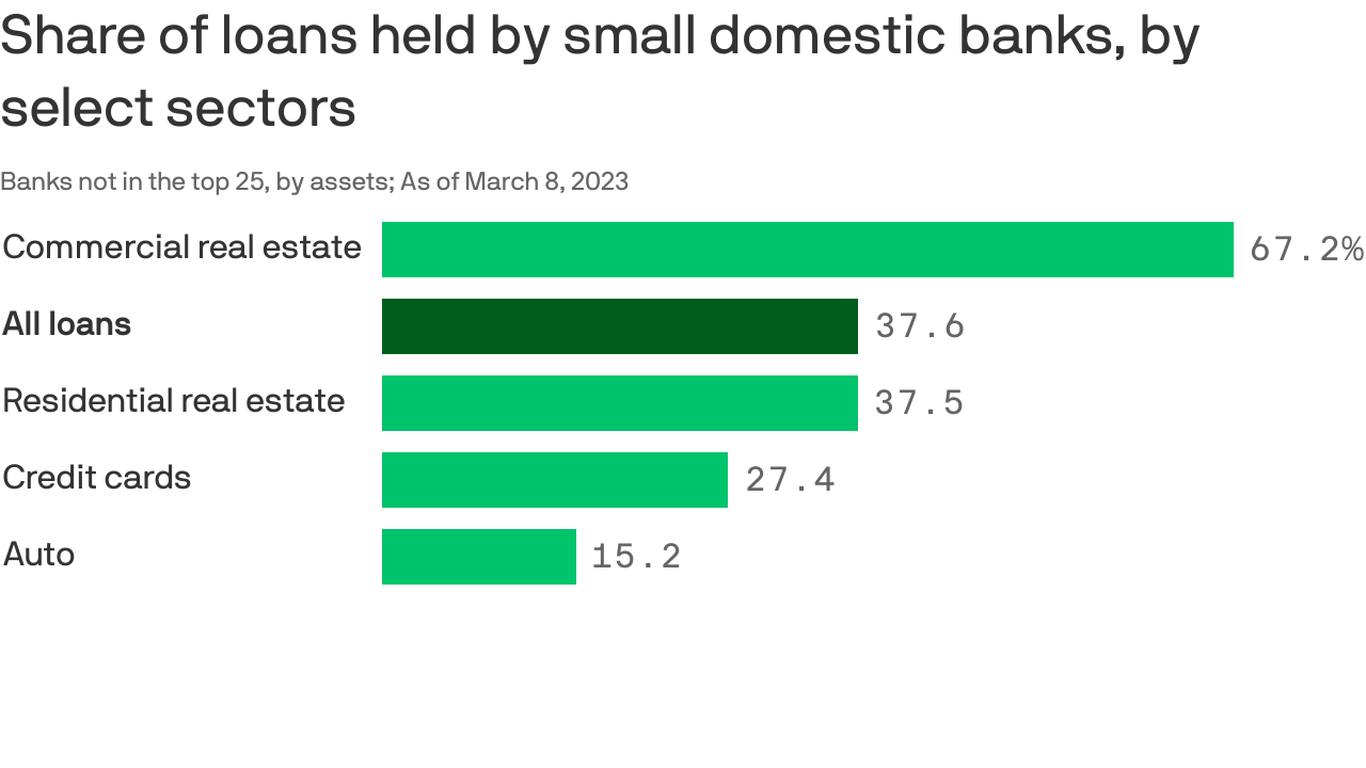 A pullback in lending among small banks in the U.S. was already underway before the collapse of Silicon Valley Bank and Signature Bank. Now economists expect to see more tightening.
Why it matters: Stricter lending standards among smaller banks is likely to slow economic growth overall. But the commercial real estate sector, already battered by rising interest rates and half-empty office buildings, is particularly at risk.
The big picture: Big banks get a lot of attention, but there are about 4,800 banks in the U.S. — and the small ones play a large role in the economy, as a recent Goldman Sachs report notes...
...Full Story Here

RSK: The first graphic says it all....there will be a reckoning for some with little equity in their buildings.

---
---

---
---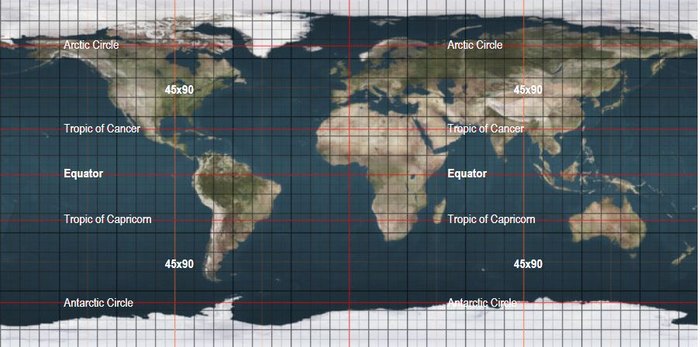 Wisconsin is home to one of the most unique features in the world, and by unique, we mean that the center of the world is in Wisconsin. It's true! Most folks don't believe it at first, but Wisconsin boasts a truly fascinating reputation. Up in the central part of the state, west of Wausau is a totally amazing spot that only exists in a few places in the world. Tucked away on a farm in Poniatowski is the intersection of 45 North parallel and the 90 West parallel. If you're looking for the center of the world, well. It's in Wisconsin...
...Full Story Here

RSK Just an FYI...who knew that Wisconsin has the center of the world located in it? Not I, said the blind man, as he picked up his hammer and saw.

---
---

---
---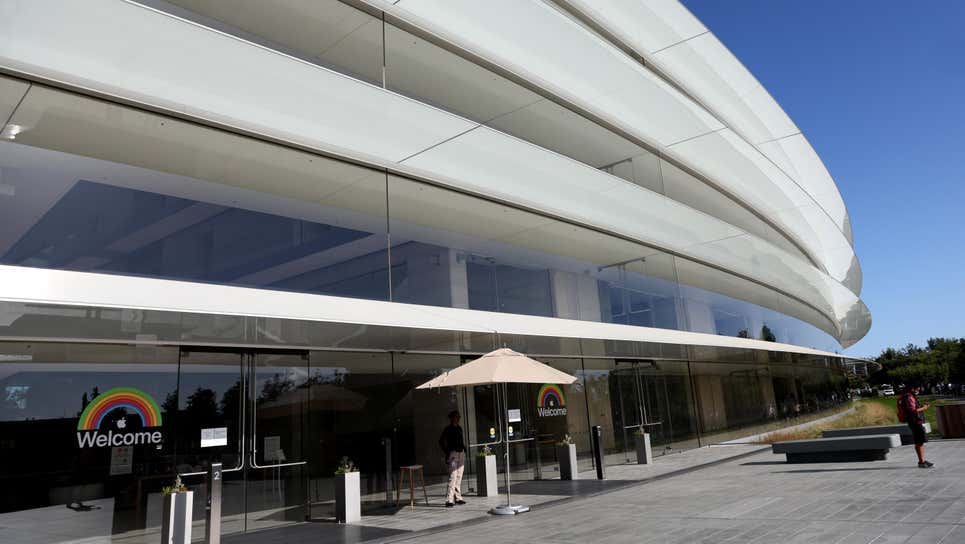 Apple is far from the only company apparently monitoring badge swipes to keep its staff from working in the comforts of home.
Apple has struggled to force its employees back into the office with its hybrid work plan, even though its employees have largely been antagonistic to the Cupertino company's in-office working whims. Like we're all back in grade school, Apple is just the next company that is reportedly taking attendance to make sure its staff are commuting at least three days a week to the office...
...Full Story Here

RSK: Of course...3 days to work in the office is way out of line...omg!

---
---

---
---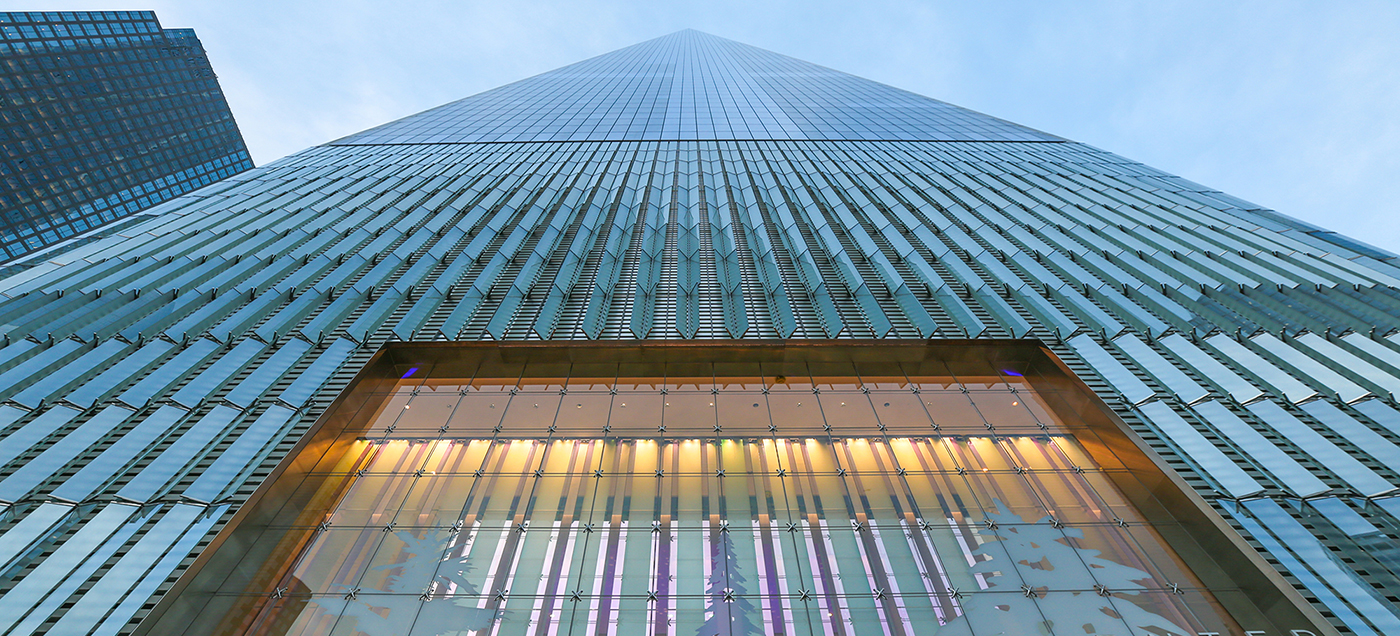 According to a new CBRE survey, U.S. capitalization rate expansion is likely to continue in the short-term for most real estate asset types, but could peak later this year and should decrease in 2024 as the end of the Federal Reserve`s rate-hiking cycle is anticipated.
The CBRE survey found that all property types reported cap rates increases in the second half of 2022. Despite strong real estate fundamentals, higher borrowing costs and uncertainty around monetary policy are forcing cap rates upward. In some instances, industrial and multifamily cap rates are below current borrowing costs...
...Full Story Here

RSK: If you are in the business, you have experienced this first hand.

---
---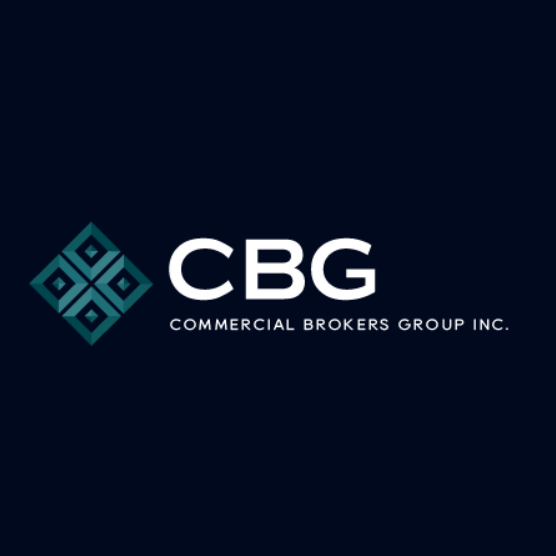 Breakfast Meeting & CE-1
April 12, 2023
7:15 am
Findorff
Event Information
Thanks to Findorff for hosting our breakfast & "CE-1" on Wednesday, April 12, 2023 at Findorff's office at 300 South Bedford Street, Madison. Please see attached map for visitor parking highlighted in yellow. The meeting schedule is:

7:15 am – 8:00 am Breakfast & Networking
8:00 am – 8:50 am Meeting
9:00 am – 12:00 pm CE

From 9:00 a.m. – 12:00 p.m., CBG is offering CE. This continuing education class will be taught by Reinhart Boerner & Van Deuren, s.c. This approved course will count towards the credits needed for Wisconsin licensee renewal.

...Full Story Here

---
---

...Full Story Here

With the largest Real Estate Practice of any law firm in Wisconsin, Reinhart offers clients custom-tailored real estate insight.

---
---
Fed Chairman Jerome Powell`s preferred bond-market metric is signaling that a recession is certain this year and that rate cuts are also coming.

The spread between the current yield on three-month Treasury bills and their expected yield in 18 months is now inverted by a record 134 basis points.

That`s more than the previous record set in January 2001, about two months before a recession began in the US, according to Bloomberg...
Fed Chairman Jerome Powell`s preferred bond-market indicator says a recession is on the way this year.


It`s the spread between the yield on three-month Treasury bills and their expected yield in 18 months.


Powell has touted the predictive power of the gauge in previous statements.

...Full Story Here

RSK: The inversion is real so something has to give.

---
---
Offering real estate services and design-build construction solutions for growth oriented clients...

---
---
Food Fight is a locally owned and operated restaurant group with an ever-growing family of unique and diverse restaurants in the greater Madison area. Founded in 1994 by Monty Schiro of Monty's Blue Plate Diner and local real estate investor Peder Moren, Food Fight Restaurant Group combined their creative vision and business sense with a mission of providing the best possible service and experiences for the greater community.

Gift cards can be redeemed at all of our restaurants for dine-in visits or call-in carryout orders, and they never expire
...Full Story Here

---
---

...Full Story Here
With over 350 experienced real estate professionals, Knight Barry provides exceptional support and service. Visit our website for more information about our 50+ commercial and residential offices throughout Wisconsin, Michigan, and Minnesota.

MADISON: 2450 Rimrock Road, Suite 204, 608-255-2700
CAP SQUARE: 44 E. Mifflin Street, Suite 101, 608-255-2700

---
---
The turmoil in the banking sector could spread to the housing and commercial real estate markets, Elon Musk has warned.

"This is by far the most serious looming issue," he tweeted on Saturday. "Mortgages too."

The Tesla, Twitter, and SpaceX CEO was responding to The Kobeissi Letter, after it outlined that a record $2.5 trillion in commercial real estate debt will mature over the next five years...
Elon Musk has sounded the alarm on mortgages and commercial real estate.


The Tesla chief warned that banks could be hit by a surge in defaults and lower asset prices.


Higher interest rates, depressed occupancy levels, and a looming recession threaten loan portfolios.
...Full Story Here

RSK: Elon weighs in and it is not pretty. As mentioned earlier, small banks hold about 70% of the commercial loans.

---
---

---
---

---
---
Ralph Kamps
Editor CirexNews
608.345.2880
Ken Harwood
Publisher CirexNews
608.334.2174

Cirex News is emailed weekly to over 2,000 CRE Brokers/Agents and people interested in commercial real estate. It is online at
CirexNews.com
. All of our articles are archived and searchable. So a search for "
opportunity zone
" will bring up dozens of articles on the subject.
In our weekly News & Views you can promote your clients properties and your services

call 608-345-2880 for details...

...Full Story Here

---
Start Week: 12 - Query String:SELECT * FROM cirex WHERE `issue` > 12 and volume = 11 OR `issue` > 90 ORDER BY sortorder