---

Cirex News is emailed weekly to over 2,000 CRE Brokers/Agents and people interested in commercial real estate. In our weekly News & Views you can promote your clients properties and your services for just $15 for new listings (If it is put into the Cirex Guide no extra charge) and $25 for a banner ad (also free to Guide advertisers). call 608-345-2880...


---
Dive Brief:
The U.S. needs 4.3 million new apartment units between now and 2035 in order to mitigate issues related to apartment demand and the shrinking supply of affordably priced housing, according to research commissioned by the National Multifamily Housing Council and National Apartment Association.


This number incorporates an existing deficit of 600,000 apartment homes, which the study attributes to underbuilding associated with the 2008 economic downturn. In addition, between 2015 and 2020, the nation's supply of affordable housing — defined as housing units with rents less than $1,000 per month — declined by 4.7 million units.



"

The main reason for these units not existing is that we have had a reverse filtering phenomenon occur because of our supply shortage. Because there are not enough available units, it moves the asking rents up, reducing the number of affordable units," Caitlin Sugrue Walter, vice president of research for the NMHC, told Multifamily Dive.

...more

RSK: With the tens of thousands of immigrants entering the US every month, you can double this estimate.

Ken Notes: We need workforce housing that includes apartments and smaller affordable homes for our retail and service workers. You should not be allowed to buy coffee unless you know where your barista lives. We need inclusive neighborhoods with diverse housing opportunities.

---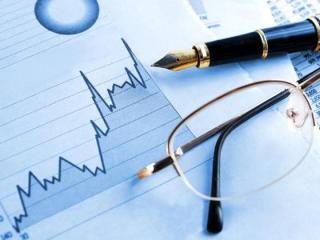 The summer of 2022 isn't shaping up as a particularly good one for most small businesses, particularly retail.
Nearly half (47%) of small business owners said their businesses are in jeopardy of closing by the fall, according to a survey by Alignable, the largest online referral network for small businesses. The figure is up 12% from last summer, when 35% of businesses said they were on the brink. The poll was conducted among 4,392 small business owners in June and July.
The risk of shutting down is particularly intense in retail, where 59% of small businesses said they are in danger of shutting down. It's also high in restaurants, at 50%. ...
...more

RSK: Not a good sign. I do know that in tourist areas, the retail is good as are the restaurants...especially in Door County.

Ken Notes: This is not good, we lost most of our small dairy operations in Wisconsin and I predict we will regret it. When Walmart challenged downtown`s it was difficult for some, only those that got creative survived. Now Amazon and others will challenge us once again...

---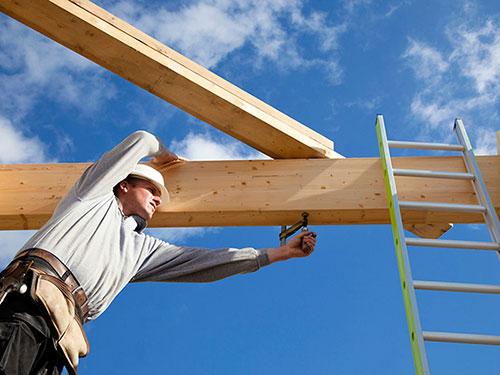 There is some light at the end of the tunnel when it comes to rising construction costs.
Rising prices for labor and materials continue to pressure construction costs.
Construction costs are forecast to rise 14.1% this year due to rising prices for labor and materials, according to CBRE's U.S. Construction Cost Trends report. Annual increases, however, should return to the historical average of between 2% and 4% in 2023 and 2024.
Supply chain-related disruptions should begin to ease, but ongoing labor and component shortages will impair production and logistics capacity, CBRE said...
...more

RSK: The article states that it will slow down to the normal 3% to 4% in 2023-24. I`m not so sure that it will hit that low.

---
Madison Lifestyle Office Portfolio comprises 16 Class A properties totaling over 1.7 million square feet of leasable area and an additional 8.3 acres of development land. The portfolio is located on the west side of Madison, Wisconsin.

---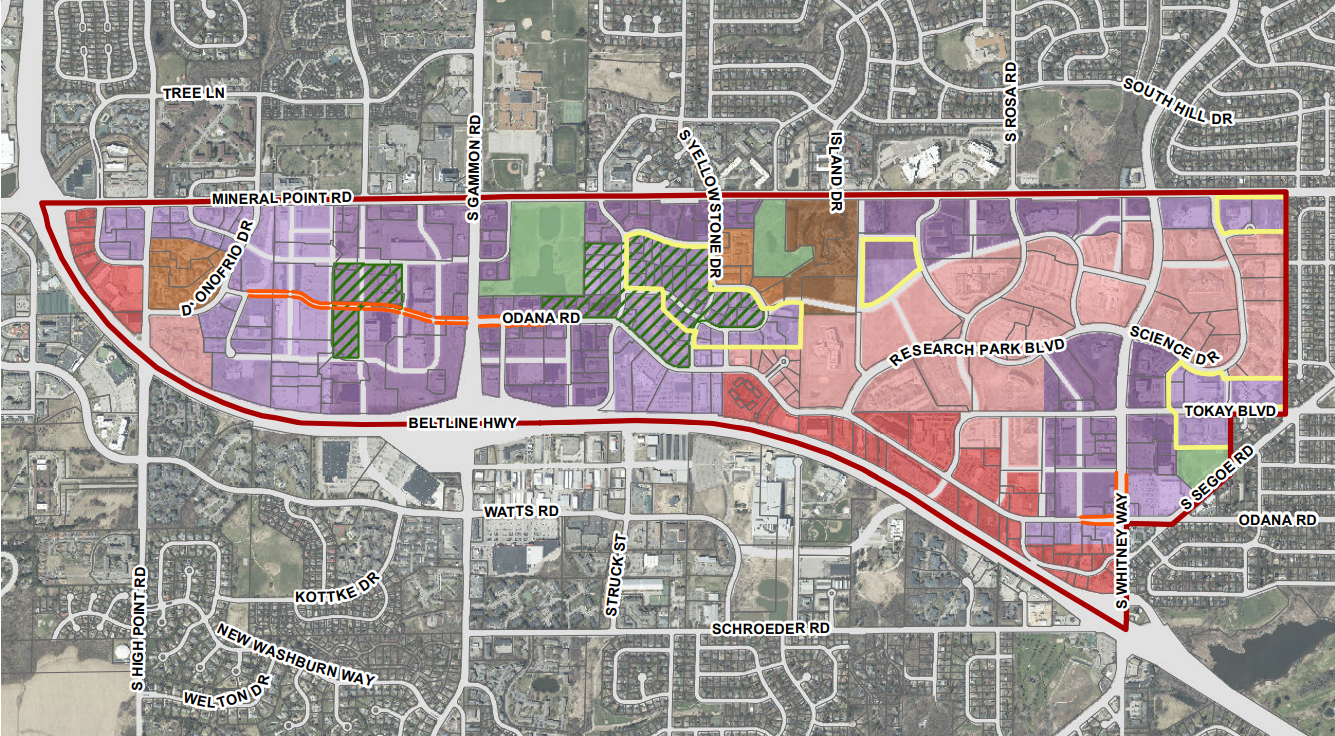 With several development proposals making their way to Madison City Council, the city's Odana Area Plan, which passed in September last year, is starting to unfold.
The Odana Area Plan boundary encompasses a large plot of land on the west side between the Beltline Highway, Mineral Point Road and University Research Park — an area 73% larger than downtown Madison.
It is primarily made up of offices and retail developments surrounded by large parking lots, which the city found can increase traffic, decrease pedestrian and bicycle activity and reduce the effectiveness of transit...
...more

RSK: Like any neighborhood development, there will be NIMBY`s and some are legitimate concerns. What they need to fix is the merge lane coming off Whitney Way going North and turning left onto Odana Rd going west...short room to merge and it instantly becomes a bike lane. Not sure who thought that one up.

---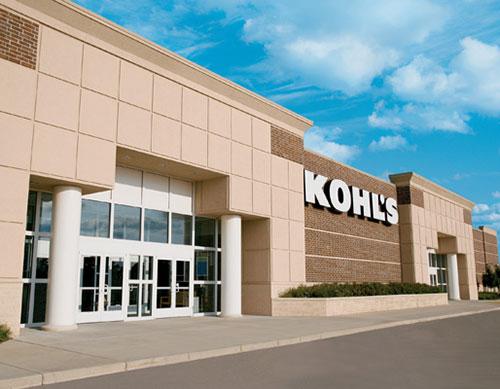 Kohl`s Corp. is launching new merchandising initiatives in-store and online.
The department store retailer is rolling out "Discover @ Kohl's" to some 600 stores. The program will feature seasonal areas throughout the store that curate dozens of "emerging, established, and diverse-owned brands." It will introduce more than 30 new diverse and women-owned brands this year alone, Kohl's said.
The new initiative follows Kohl's decision to end takeover talks with Franchise Group. It also comes as Kohl's is planning to open more than 100 smaller-format stores during the next four years.
...more

RSK: It doesn`t say where these stores will open...in smaller cities or in downtown and campus urban areas? I`m curious.

Ken Notes: They are doing a new project in downtown Milwaukee, plus I still think Amazon is talking to them...

---
Despite the concern it generates, inflation has always been a natural occurrence in our economic cycle. Because of this, I believe investing in asset classes like commercial real estate, which historically outperform the market during inflationary climates, is one of the best ways for investors to diminish risk during this point in the cycle.
As an investor in commercial real estate (CRE) for 28 years, I believe that by studying economic periods of the past, we can be better informed on how inflation is likely to affect our industry now. Because history, like CRE, is known to repeat itself, what happened decades ago can lend insight into today's market...
...more

RSK: Real estate has traditionally been a good hedge against inflation...but remember...mark isn`t mark up until someone sells and buys.

Ken Notes: Don`t we all wish we had bought condos in 2009!

---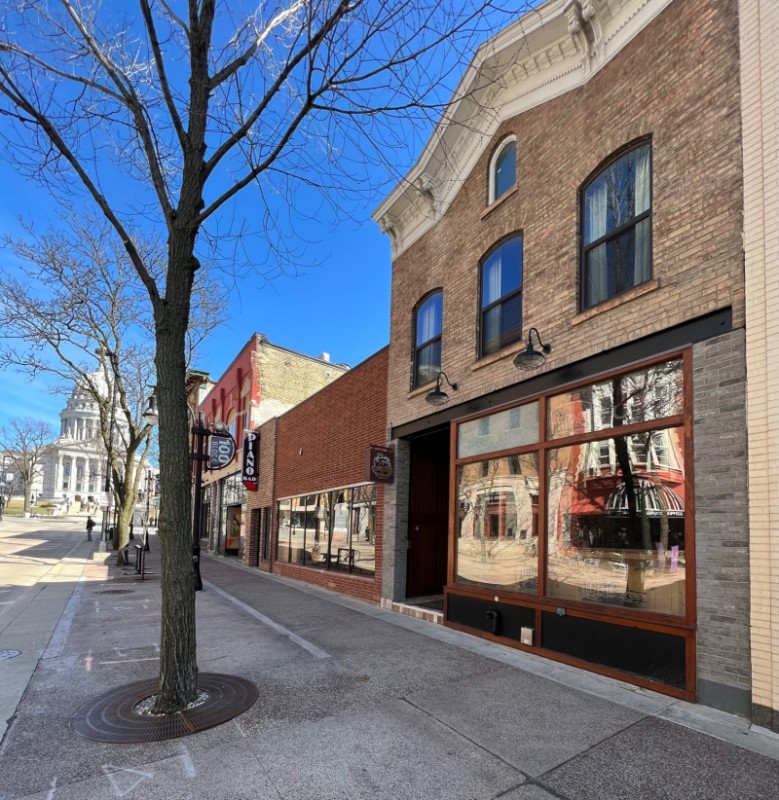 115 State Street
This property has it all! Fully Built out Kitchen and Bar, Walk-in Coolers, Terrific Visibility with over 53` of State Street Frontage with approximately 3M pedestrians passing your doorstep annually, additional cooler in the lower level with space for storage. Outdoor dining is made easy with existing patio furniture. FF&E is Negotiable. Space is sprinklered for Occupancy > 99 people...
...more

---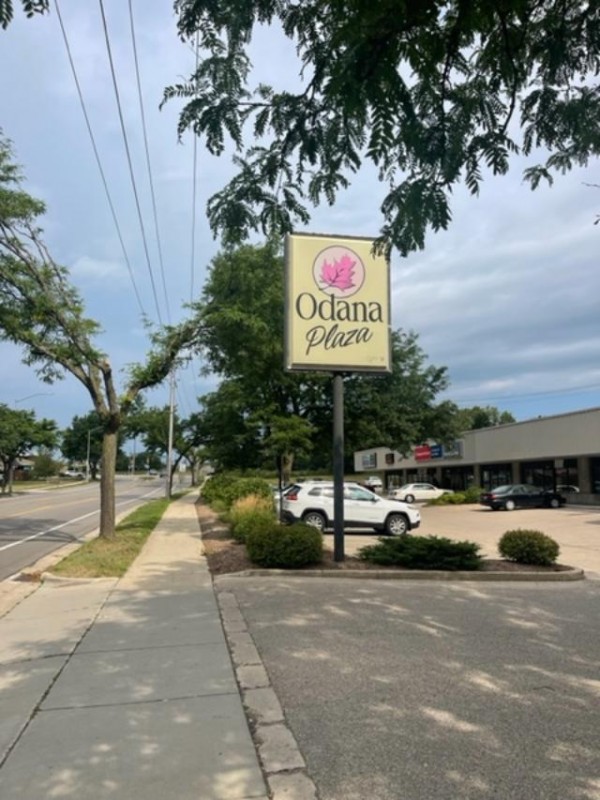 Available SF: 2,000
Max Contig. SF: 2,000
Rent PSF (Annual): $15.00
Lease Term (Yrs): 3 - 10
Lease Type: NNN
Property Type: Retail
Date Available: 10/01/2022

...more

---
Remote work, the arrival of home-owning millennials, and other forces can be an opportunity to remake them for the better.
The Covid era has produced a number of mixed narratives about housing, land use, and migration patterns. People are leaving the city, but also returning. Remote work is a historic shift in how Americans work, but 50 percent of workers actually can't work from home. Construction is accelerating at the exurban edge of many metro areas — but many of the homes going up are dense multifamily structures and mixed-use developments, mimicking what you might find in an urban downtown...
...more

RSK: Interesting point of view on the "Burbs".

Ken notes: We need to shift gears and focus on building communities again, with social hubs, grocery and soft goods, dining, parks, and events...

---

The Gialamas Company`s premier development. The park has over 57 buildings containing 200+ companies, occupying over 3.0 million square feet.

---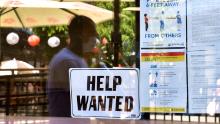 (CNN)A record-setting 10.7 million 20-foot containers passed through the Port of Los Angeles in 2021, up 13% from the previous record set in 2018.
And that pace is set to continue, according to Gene Seroka, executive director of the Port of Los Angeles. "I don`t see us falling off a cliff," Seroka said. "I don`t see the American consumer changing their buying habits."
For 18 months now, the Port of Los Angeles has received 900,000 container units per month. Pre-pandemic, just one month with numbers like that would have been a record.
"We`re running now about 17-18 ships a day that are working in port. That`s 70-80% higher productivity than we ever had before Covid-19," Seroka said...
...more

RSK: Good article on why it is still a bit back logged. Also, if they slow the rate that ships can anchor off port and keep them at sea longer, the perceived back-log doesn`t look so bad...but it is still there...turning a blind eye to the problem I guess, or just slow the bleeding even though you cannot stop it.

---
Can you solve the puzzle
13

Cod or Fear, in the Atlantic

16

"Nightmare Alley" actress Rooney

17

Cocktail of mostly gin and very little vermouth
...more

RSK: This week`s crossword courtesy of the Morning Brew.

---
Commercial real estate has long been thought of as a hedge against inflation, but recent trends in the market are testing that theory.
...more

RSK: The key for residential price inflation is mainly that everyone needs a place to live...but not everyone needs to go to the office to work....nor go to a hotel for travel and leisure. But let`s be real, there is inflation in good commercial real estate.

---
Two tech titans appear to be retreating from office expansions in the Big Apple.
Both Meta and Amazon are backing away from their plans to expand in New York City, Bloomberg reported. Neither has signaled any intent to eliminate space they already have in the city, but are backing off potential deals to add space.
Meta, the parent company of Facebook, was reportedly planning on taking 300,000 square feet of additional space at Vornado Realty Trust's 770 Broadway, where the company already has a large swath of space. The lease would have brought the company footprint to more than 800,000 square feet at the office building...

...more

RSK: The slow down is stating...mainly because of hybrid office use and some companies had hired too many. I believe there eventually will be a major slow down in the economy and a brief recession that will send employees packing...

---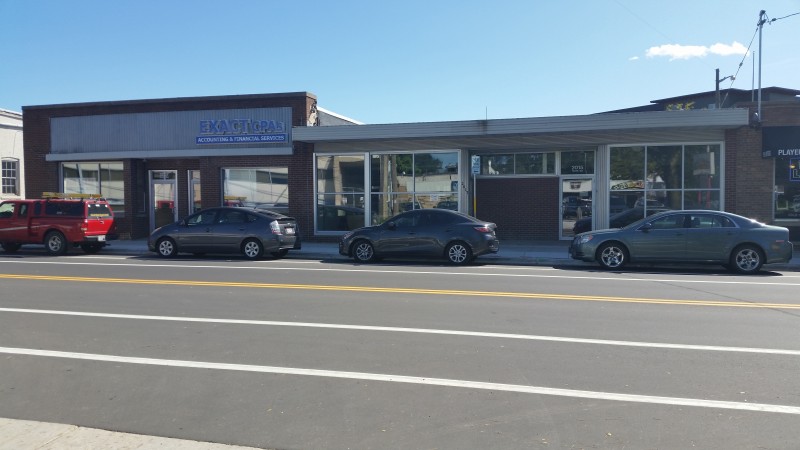 Privatre Office Schenks Corners
940 sf of small private office. Large open space with plumbing. Polished concrete floors in Schenks Corners. 3-7 yr. Term. $150/mo..tenant pays ac/electrical and telephone, data, internet. Lister has small interest in property.
...more

---
Last month, Stephanie Sanders was on a beach in the Outer Banks on a family girls' trip with her mother, grandmother, and niece, but not even the cresting waves of the Atlantic Ocean could wash work from her mind.
She blocked out two hours on two mornings of the vacation to take a few client calls and comb through emails and Slack messages with her team...
...more

RSK: I would be in that group that likes to check emails in the morning and respond to critical ones and then recheck later in the day. As stated...that way, when I return to work from vacation, I`m not overwhelmed and feel like I am still in the flow of things.

Ken Notes: I have to laugh, I am putting this newsletter together from and off grid campsite in Door County. Cell phone hot spot and all battery - and it is WONDERFUL!

---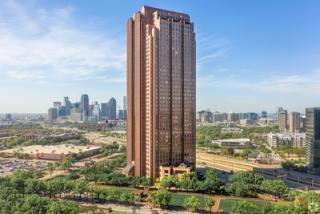 Neiman Marcus is looking to revolutionize the way the company works.
The luxury retailer said it is opening a network of "corporate hubs" designed to support its integrated working philosophy, which it calls NMG/Way of Woking (NMG/WOW). The strategy, launched in 2020, allows most corporate employees to allocate their time and choose their location based on what drives the best results...
...more

RSK: It is all about hubs and not a central office location. Gives employees more flexibility.

---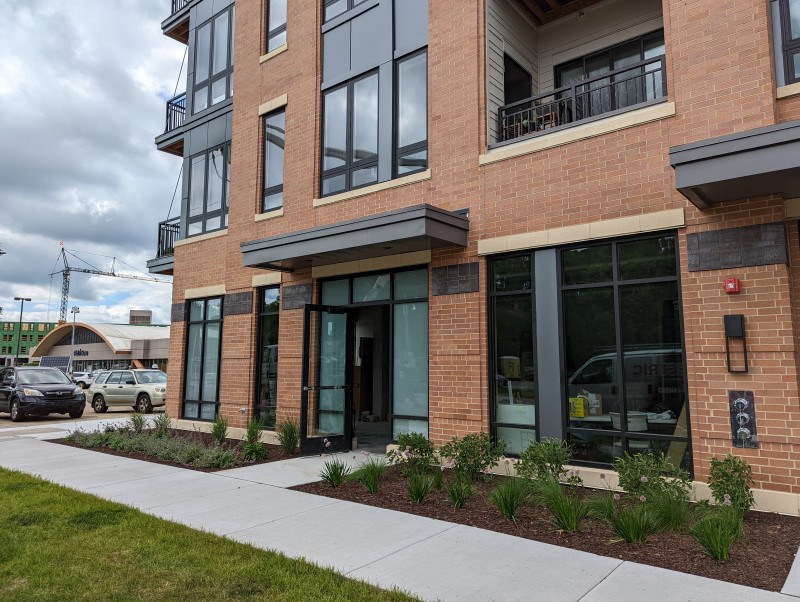 Description
1224 S. Park St is a new development with excellent visibility and traffic counts of 24,000 average vehicles per day. The building is located only minutes away from downtown Madison with excellent connectivity to Madison`s East and West sides via the Beltline Hwy. Many nearby restaurants and coffee shops make this an excellent location for your business.
...more

---
CBG Afternoon Meeting/Social
Date: Wednesday, August 10th, 2022
Time: 3:45 PM
Event Details:
It`s that time of year again for our annual August afternoon meeting with hors d`oeuvres and alcoholic refreshments! Please save the date for Wednesday, August 10, 2022 from 3:45 - 6:15 p.m. Please join us for something a little different this year for a boat ride starting from the Pontoon Porch at One John Nolen Drive from 3:45 - 6:00 p.m. Please note that the boat will be leaving the pier at 4:00 p.m. There is limited seating; however, so register early!

...more

---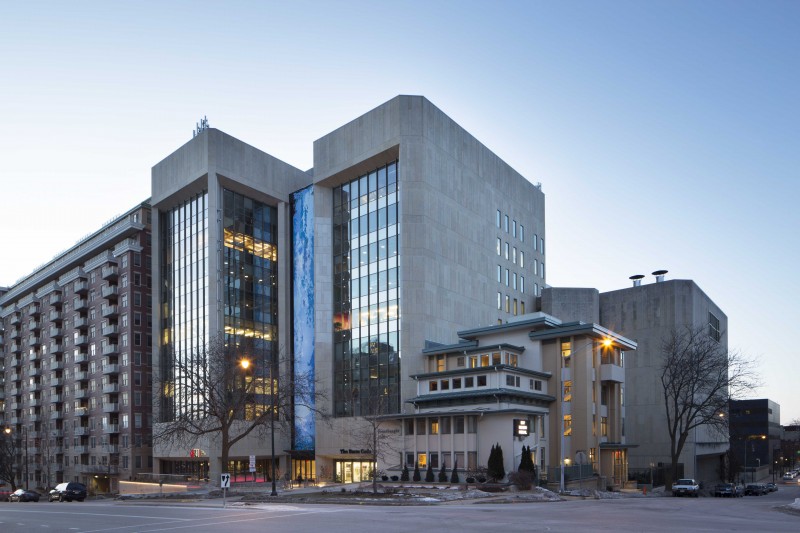 Turn-Key Fitness & Former Massage Studio
Downtown Visibility AND Parking. Suite 125 is a turn-key Fitness Studio. 3249 SF, $25-28/SF. Expansive work-out room, dressing rooms, restrooms (showers can be added), private office, and more. Suite 175 is a turn-key Massage Studio. 2130 SF, $20-25/SF with kitchen and private rooms. Enjoy business synergies with RED Sushi across the hall and various offices on the subsequent floors. Artful property as customers/clients are greeted by illuminated artwork on the property, state of the art screens in the hallway welcoming guests and sharing events, fitness room with equipment, conference room, bicycle parking for those opting for alternative transit or underground parking for your vehicle. One block from the Capitol Square.
...more

---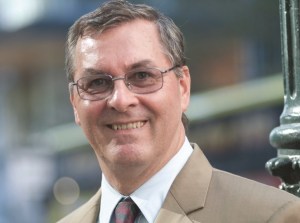 How will the 75 basis-point increase affect finance and investment? Industry veterans weigh in.
As the commercial real estate industry assesses the impact of today's 75 basis-point interest-rate increase by the Federal Reserve, experts are offering varied predictions on how the series of hikes will affect investment and the capital markets.

Wednesday's hike, the second 75 basis-point increase in two months, pushes the fed funds rate to a range of 2.25 percent to 2.5 percent. That range was last seen in late 2018, well before the COVID-19 pandemic hit in early 2020 and began what economist Hugh Kelly refers to as a series of earthquakes and aftershocks to the economy that is now teetering on the brink of recession...
...more

RSK: I am no economist nor do I have a real estate degree...but I did take several courses in both disciplines at UW-Madison. I can say this....CRE has a built in factor to help curb inflation and interest rate hikes. When the price of something is too high to establish a good return on investment, prices fall. Everyone needs a place to live but not everyone needs commercial real estate...especially in today`s climate. Prices will slowly fall until it meets a demand level that makes sense.

---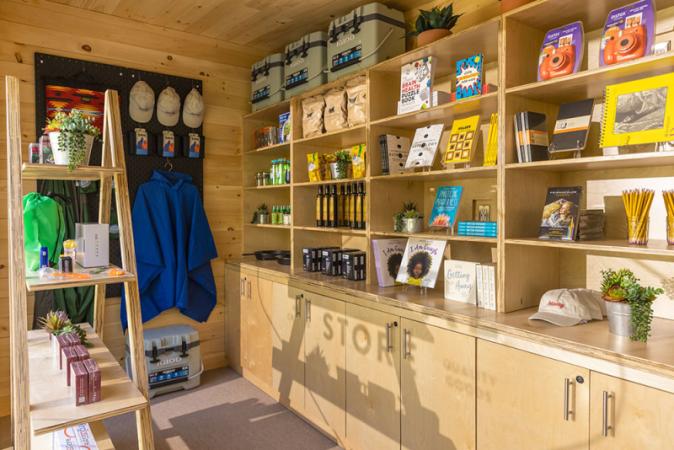 Walmart is setting up shop in the great outdoors.
The retail giant is partnering with health-and-wellness hospitality company Getaway to help make enjoying nature more convenient for travelers. As part of the alliance, Walmart will open mini-retail "experiences" at select Getaway destinations.
Getaway offers guests Wi-Fi-free stays in nature at its camp site-styled Outposts, which are located less than a two-hour drive from major cities across the country. Guests can choose from fully-outfitted small cabins to fully-pitched tents, renting by the night.
...more

RSK: Do camps grounds need tourist type of goods to buy....or the necessities....I guess we will find out.

Ken Notes: Arghhhhhhhhhh! The general store where I am is run buy a great couple and has a great mix of stuff. We need to promote this type of mom and pop and keep Walmart out.

---

---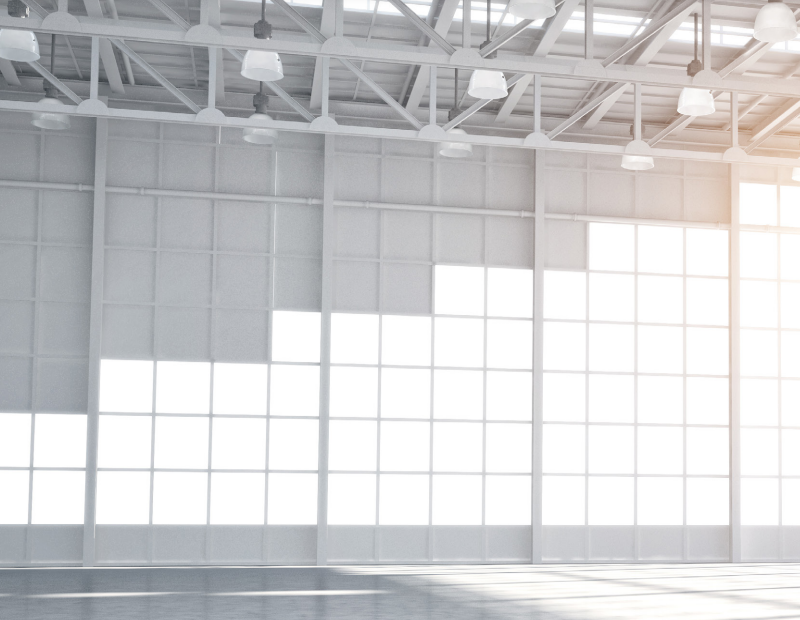 As sites become scarcer, project sponsors are turning to alternative strategies, according to the latest CommercialEdge industrial report.
The industrial sector is bracing for incoming headwinds, as demand continues to exceed the supply of new industrial space. This is predominant in regions such as Southern California, where geography limits the amount of land available for development. Thus, developers are turning to new ways to address this issue, such as multistory industrial buildings—common in Asia, but cost-constrained—outdoor storage facilities, or conversions of old office and retail space into industrial, according to the latest CommercialEdge monthly industrial report...

...more

RSK: Basic Econ 101. However, as the supply demand for goods widens...i.e. you have to order a new car 9 months ahead of time on many models, the high demand for warehouse space will gradually dissipate.

---
`Heritage Market` Campaign Harks Back to Roots of the World`s Biggest Coffee Chain
The scenes inside Starbucks' new Heritage Market stores, which the company is rolling out around Seattle, strike a remarkable contrast.

Spread across three existing downtown locations, the stores give a glimpse of what Starbucks sees as its roots — and the touch-and-go mobile ordering the world's largest coffeehouse chain is embracing. At stake is what the next generation of coffee shops could look like as the ubiquitous retailer is quietly doing nothing less than exploring a new grab-and-go, automation-friendly version of a now-familiar part of American culture...
...more

RSK: A few things leading to this. Less employees, smaller footprint less occupancy cost and the grab and go pick-up promotion to get more customers in and out during busy times...and oh yes...the safety in keeping Covid transmissions down.

---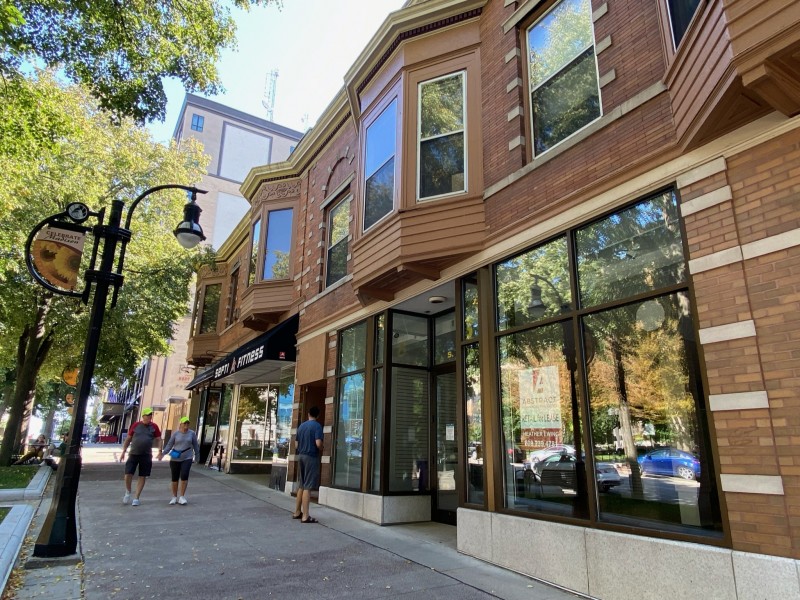 CAPITOL SQUARE
Great location on the Capitol Square surrounded by long-term tenants such as Cooper`s Tavern, Septi Fitness, Fromagination, Genna`s Lounge, and more. Simple changes will expand this open concept with kitchen area and reduce build-out costs as the restroom is already installed. Nearby parking garage and easy access for bicycle and bus transit. Be amidst new development projected for the Square and Judge Doyle Square. Additional Lower Level is 2790 SF .
...more

Notes:

---
The U.S. House of Representatives on Friday greenlighted the roughly $2 trillion Build Back Better Act, meaning the fate of billions of dollars in housing funding is now in the hands of the Senate.

The measure's approval follows the passage of the $1 trillion infrastructure bill, which represents the largest federal investment of this kind in more than a decade. The larger spending measure has already gone through a series of haircuts, with housing financing among the first areas to get cut back. But the Senate is widely expected to make further changes to the measure, including to the cap on state and local tax deductions known as SALT...

...more

RSK: More chinks in the armor of real estate investing!

Ken Notes: We are throwing money at everything with no focus on outcomes or return on investment. If America were a business it would fail.

---

---
Macy's is accelerating its plans to open smaller stores that aren't attached to suburban shopping malls, in a bid to evolve along with its customers' shopping preferences coming out of the Covid pandemic.

The department store chain said Wednesday that it will open three stores this fall that each represent ways Macy's is thinking about how it aims to reposition its real estate in the future. That includes:

Macy's is speeding up its plans to open smaller stores that aren't attached to suburban shopping malls, in a bid to evolve with its customers' shopping preferences coming out of the Covid pandemic.


The department store chain said it will open three stores this fall that each represent ways Macy's is thinking about how it aims to reposition its real estate in the future.


"We want to be convenient and we want to make it easy," Marc Mastronardi, Macy's chief stores officer, said in an interview.
...more

RSK: I think this may a good move for some locations and I get their reasoning...but I sure love the Macy`s at Hilldale Mall myself.

---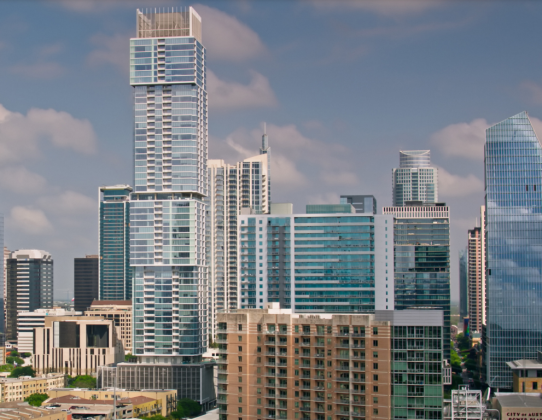 While expected to ease the housing shortage, this trend has mostly produced luxury units in one region, according to the latest CommercialEdge report.
The pandemic acted as a catalyst for different real estate trends, one of them being office-to-multifamily conversions. Experts believed this adaptive reuse movement to be a viable solution for decreasing office demand and housing shortages. More than two years later, these types of conversions proved to be difficult thanks to logistical challenges and other factors, resulting in high-end apartments condensed on the East Coast where developable land is scarce, the latest CommercialEdge office report shows...
...more

RSK: The costs of conversion are much higher than expected which is probably why they are appealing to higher income people in downtown areas, pricing others out of the market.

---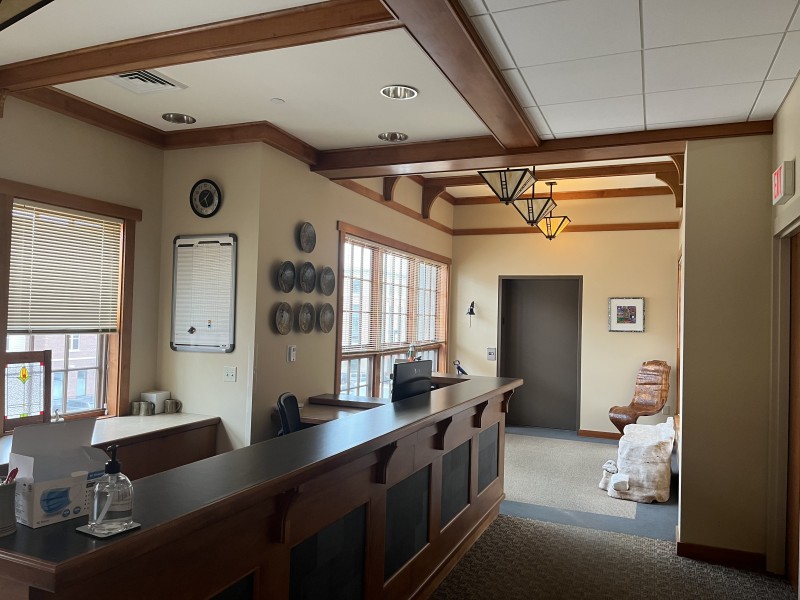 Description
Class A office space available on Madison`s near east side in the Schenk-Atwood neighborhood. This full floor suite has private elevator access, high end finishes, tons of natural light, and a private patio. Surface level and underground parking available. The layout includes collaborative working space, perimeter offices, and a conference room. Close proximity to the bike path and many restaurants.

...more

---
With 5% to 15% pricing adjustments, DB Capital Management's Brennen Degner sees the market slowing.
DB Capital Management has been busy this year.

So far, the Playa Vista, California-based apartment owner has bought approximately $350 million in assets. It has been active in growth markets like San Antonio and Austin, Texas, Denver, Las Vegas and Salt Lake City, Utah. The company has also been an active seller. Last year, DB sold all of its assets in its home state of California...

...more

RSK: Not just in multifamily but in all sectors of CRE excluding warehousing. It has slowed to a trickle as investors see where interest rates will finally land. Asking prices are falling as well.

---
Our focus is your focus, our goals are your goals.

---
Recently released survey data highlights some people regret quitting their jobs.

That`s based on a June survey part of Joblist`s second quarter of 2022 report which found that 26% "job seekers who quit their previous job" regret their decision. Just over 600 people were asked about this regret for the survey.

A Harris Poll survey for USA Today from earlier this year also found that roughly 1 in 5 people who quit felt regret.

A career expert says job regret is one reason the Great Resignation rages on.


She suggests being "thorough with your job search rather than jumping at the first job offer."


One reason people regret quitting is because it`s hard to find work in today`s job market per one survey.
...more

RSK: Interesting...but I am thinking for everyone that regrets it, another is happy they did.

---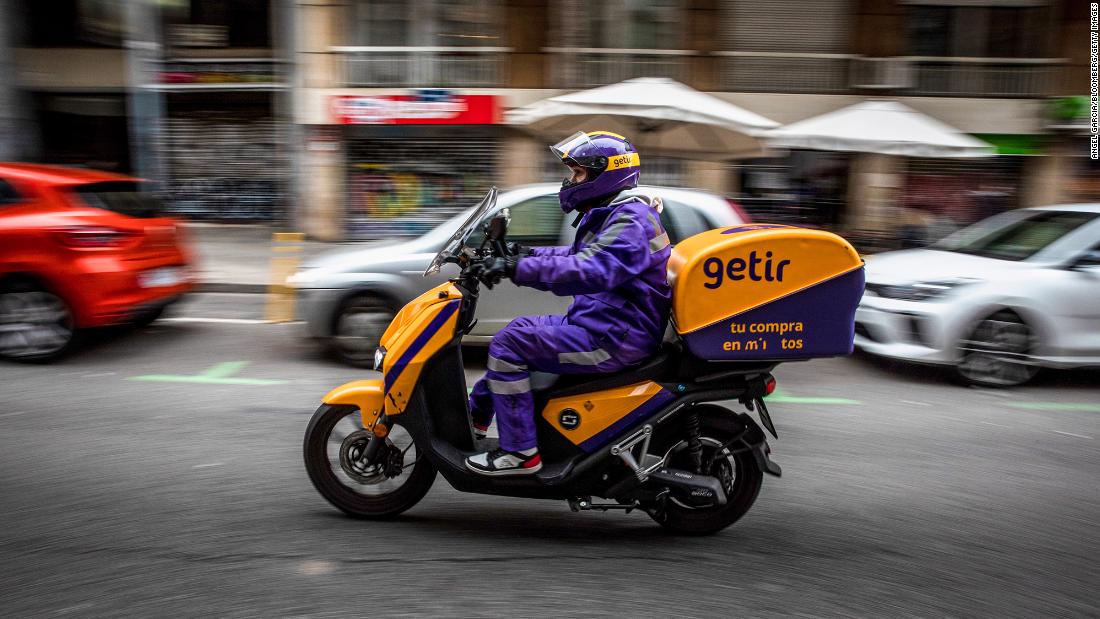 In early March, after two ultra-fast delivery startups shut down in New York City in a single week, a self-proclaimed pioneer in the space appeared to see an opportunity for some media attention.

Getir, a Turkish startup founded in 2015, had recently raised $768 million in funding valuing it at $11.8 billion, "cementing its position as a decacorn" even in the face of a "volatile" market, according to a representative for the company at the time. The representative suggested a reporter discuss with Getir`s CEO the future of the industry amid the "disappearance" of two smaller competitors.
...more

RSK: Slower is better I guess...if you want to survive.

---
WeWork management has maintained that more customers are drawn to its flexible office space offering as they attempt to figure out long-term real estate strategies in a new world of hybrid and remote work. It now has 62,000 subscriptions to its All-Access pass.

(Bloomberg)—WeWork Inc. said offices were 72% full at the end of the second quarter, matching the occupancy rate from before the Covid-19 pandemic in late 2019 for the first time.

WeWork's occupancy rate — the percentage of its total desks that were rented out — dropped dramatically during the first year of the pandemic, when many tenants canceled their rental contracts and decided to work from home. That metric hit its low point of 46% a year later...
...more

RSK: Two things here. First being at high occupancy and losing $604 Mil says something isn`t right. Secondly, the demand for some sort of office space even if you work remotely is strong....very strong.

---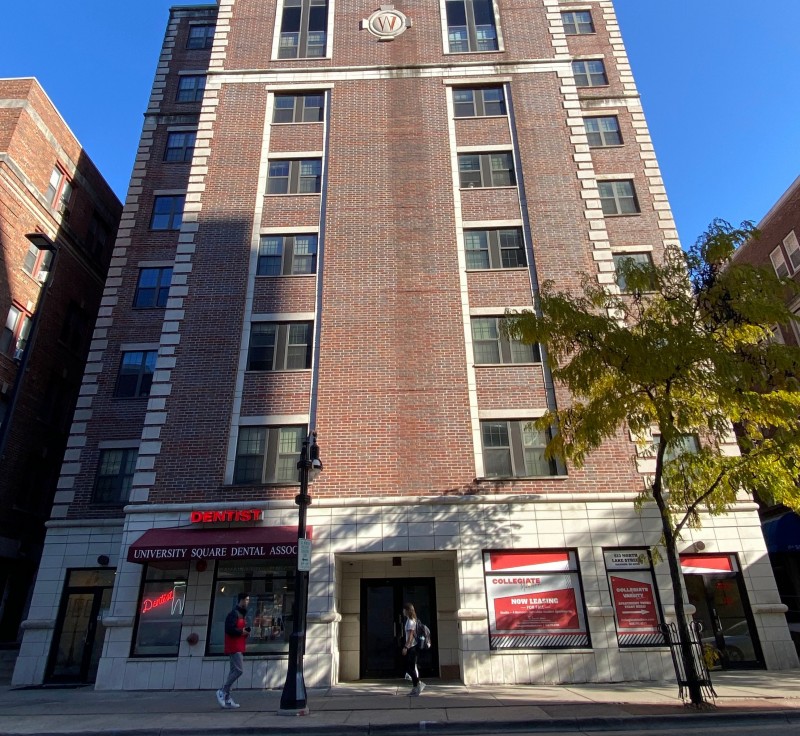 Visibility!
Expand your client base at this Highly Visible location that offers >2.5M annual pedestrian foot traffic steps from your door. Ideal for an established operator looking to lease a prime location in the Heart of Downtown Madison. 947 SF is available. The property is surrounded by over ~4100 beds which is revenue for you! Proximate to the new Target, Mooyah, Raising Cain`s Chicken Fingers, Colectivo Coffee and other strong local, regional and national retailers. Designated #6 in the nation for Top Livability according to SmartAsset`s 2021 study.
...more

---
CARW Next Gen – Economic Development Session
August 9 @ 4:00 pm - 5:30 pm
TWO-Fifty Conference Room
Next Gen Class of 2022
4:00-5:30 PM
...more

Ken Notes: Thank you Tracy Johnson President and CEO of CARW for keeping me in the loop.

---
Driving home from work one day in the early 2000s, Jennifer Wilcox heard an NPR segment that sparked a still-ongoing quest to scrub carbon from the atmosphere.
At the time, Wilcox, a chemical engineer, was researching how to mitigate mercury emissions from coal power plants. But after listening to an interview with MIT professor Howard Herzog about point-source capture, she decided to shift her focus...
...more

RSK: Read this Janet and all you at the Hill..... some things or now cannot be made carbon neutral. Let`s just work on what can be and work toward the future of neutralizing carbon rather than not creating as much.

---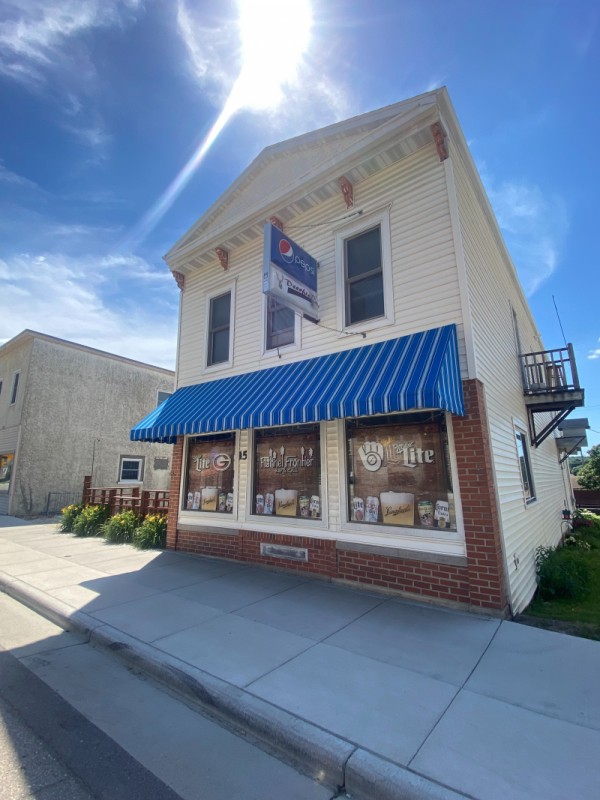 Tavern With Kitchen & Residential Unit
Your wait is over! Whether you want to own a busy small town tavern or open the next best cafe, the sky is the limit! The highlights include: Prime location, commercial and residential zoning, fully equipped kitchen, large bar, outdoor horseshoe space, outdoor seating available and many updates including roof, appliances, furnace, AC, etc. In addition, there is a 3bd/1ba unit upstairs that is currently rented. The opportunity of this place is endless! It has so much to offer and it`s ready for it`s next chapter!...
...more

---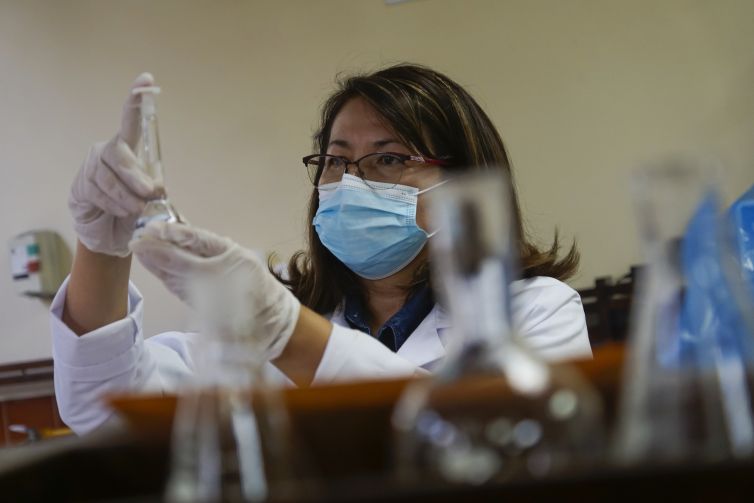 It's no secret that the COVID-19 pandemic was a massive driver of demand for laboratory, incubator and biomanufacturing space from life sciences companies and real estate investors alike.
The sector's unique characteristic — vital research cannot be conducted anywhere except in a lab — gave it the ability to circumvent lockdown and work-from-home mandates, fueling investor confidence in the resilience of demand for these types of facilities...
...more

RSK: When you go from 0-80 in a few months then slow down to 70....it`s not exactly a major drop. Life science sector is doing just fine.

---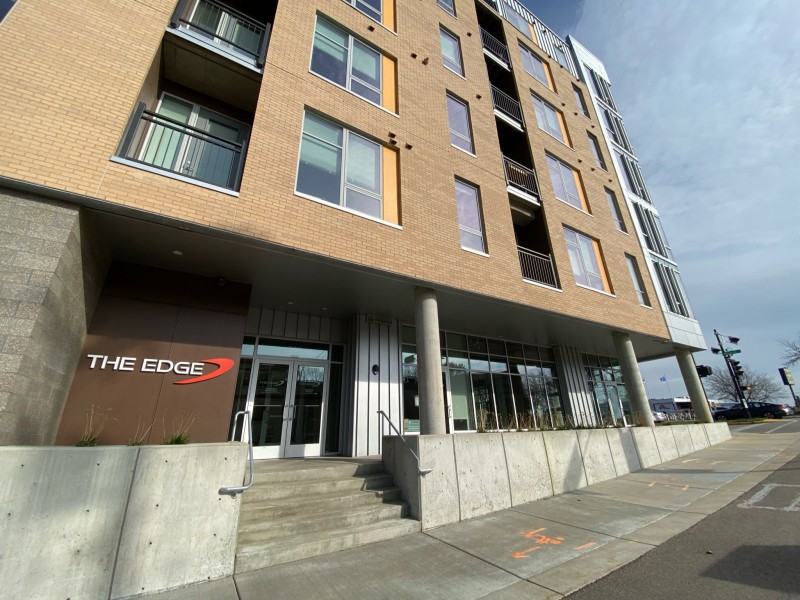 U L T I M A T E FRONTAGE
Enjoy the sunrise over Lake Monona with > 90` of Frontage at this newer BTS Mixed-Use development. Parking is made easy with both Covered Parking and an additional parking lot or access the Bike Path on the same block! This space bridges E. Washington, Williamson/Atwood and the First Settlement District which is ideal for pedestrian traffic and >28,500 VPD. Enjoy Built-In Customers with 55 Beds at the property. Design the space to fit your needs. Ask me about the $10,000 grant!
...more

---

With the largest Real Estate Practice of any law firm in Wisconsin, Reinhart offers clients custom-tailored real estate insight.

---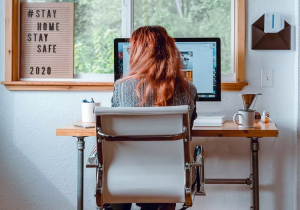 With cases of the omicron variant on a downswing and mask mandates lifting, companies that delayed bringing workers back to the office for two long years are starting to bite the bullet. And nowhere has been more successful in bringing employees back to their desks than the Lone Star State, where major cities in the Texas Triangle — Austin, Dallas and Houston — lead the nation in office returnees, offering some lessons learned and a look into the crystal ball about how things might shake out for the rest of the country.
The short version: Things will likely level out at a 55%-65% return rate and only on some days, the claim the office must be a more appealing place than home is not hype, and friendly design and culture will be more than buzzwords going forward...

...more

RSK: Another good case of being flexible and using hybrid work, Those that want to go to the office daily can, those that wish to work from home for a few days can. It will work itself out as most things do.

---
U.S. Treasury Secretary Janet Yellen has reiterated the need for the United States and its trusted trading partners to boost supply chain resilience through "friend-shoring," but said this does not mean the U.S. is retreating from the rest of world.

In a speech made at South Korean conglomerate LG's Science Park in Seoul on Tuesday, Yellen drummed up support from allies of the U.S. to work together in carving up more resilient supply chains among trusted partners through "friend-shoring."

In a speech made at South Korean conglomerate LG's Science Park in Seoul on Tuesday, U.S. Treasury Secretary Janet Yellen drummed up support from allies of the U.S. to work together in carving up more resilient supply chains among trusted partners through "friend-shoring."


The term draws on the concepts of "onshoring" and "nearshoring," which refer to the transferring of supply chains back home or closer to home, as opposed to having them in foreign countries. "Friend-shoring" goes beyond that but limits supply chain networks to allies and friendly countries.


But Yellen said these measures do not indicate the U.S. is withdrawing from global trade.
...more

RSK: You go Janet...and remember...trucks run on diesel fuel to haul those goods and at $6/gal they can`t afford to be in business.

---
How one private equity real estate firm is trying to bring flexible industrial facilities to the market in U.S. cities with its Portal Warehousing offering.
The past few years have been a time of massive growth in the U.S. industrial sector. Industrial space has been at such a premium many tenants have been signing leases in anticipation of future growth, while more and more developers have invested in building multi-story warehouses in urban cores.

But not all industrial tenants can or want to invest in large-scale warehouse facilities right away and sign long-term leases. Some start-ups, for example, may want to start with a smaller unit that fits their current business volume and grow from there. Other companies looking at expansion might also want a testing ground to play with their logistics networks. To serve that segment of industrial end-users private equity real estate firm Capstone Equities launched its Portal Warehousing concept last year, a sort of flexible warehouse solution offering the smaller spaces and shared amenities that have become common in the office co-working sector on a membership basis...
...more

RSK: I love this ingenuity. WeWork does this for office space...this company does it for warehousing and storage. And, which sector do you think is in demand more, office or warehousing?

---
Taco Bell is finally opening the doors of its four-lane, two-story drive-thru in Minnesota that was first announced last summer.
Taco Bell opened its first four-lane, two-story drive-thru in Minnesota in June.


The chain first revealed plans for the massive restaurant in 2021.


The contactless delivery system "defies gravity" as food is transported from the second-story kitchen to drivers below.
...more

RSK: I think this has a good chance of being a success but it still will depend on location, location and location.

---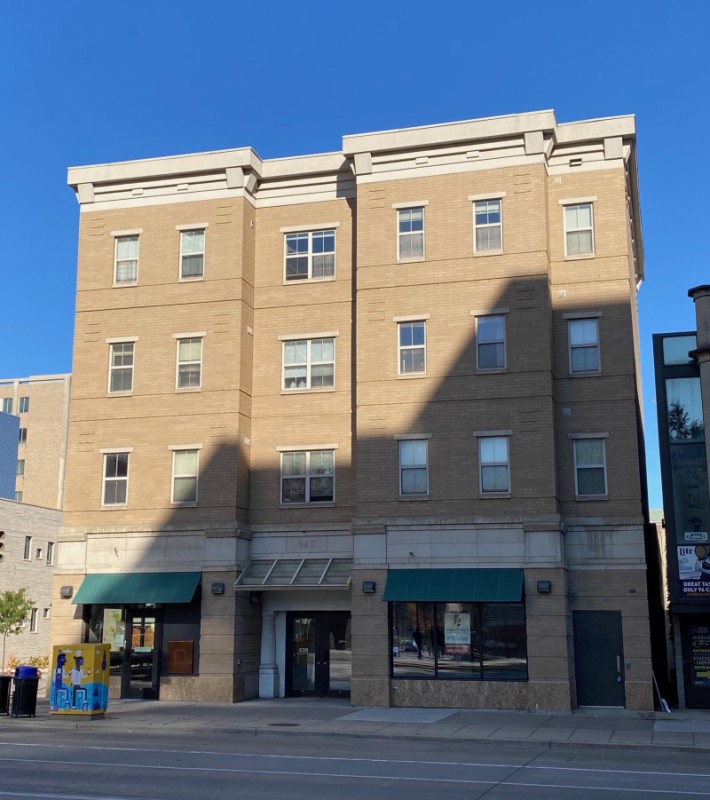 High Pedestrian and Vehicle Counts!
Highly Visible location! >2.5M Pedestrians annually steps from your door. Ideal for an established operator looking to lease a prime campus location in the Heart of Downtown Madison. This area is a main artery connecting downtown Madison to Middleton with >33,200 VPD . >4100 beds within 1 mile! Strong national and locale retailers such as Fresh Madison Market, Verizon, BW3, Ruby, The Double U and others. Designated #6 in the nation for Top Livability according to SmartAsset`s 2021 study. Are you aware of the $10,000 grant?

...more

---

Sauk Columbia Golf Outing
August 11 @ 2:00 pm - 5:00 pm
Fairfield Hills Golf Course - S3308 Fox Hill Rd
REGISTER NOW!
Cost: $35 per person, includes golf cart (playing in teams of four)
AND please make additional monetary donation for purchase of supplies for local schools – can give check or cash at event
Playing 12 holes
Cash bar and food provided
Registration deadline is August 9!
...more

---
Given all the challenges, July was a fairly good month for the nation's shopping centers.
Visits to malls (includes indoor malls, open-air lifestyle centers and outlet malls) were down year-over-year, but given inflation, gas prices, and the iffy condition of the economy, the numbers were "far more positive than expected," according to a report by foot traffic analytics firm Placer.ai.
The Placer.ai Mall Indexes - July 2022 Update revealed that July experienced a big increase in visits month-over-month compared to June. Visits were up 7.5% at indoor malls, 7.2% at open-air centers and 23.4% at outlet malls...
...more

RSK: Some of these visits are contributed to temps in July being near 100 degrees....people going to malls just to cool off. I wonder what sales were like.

---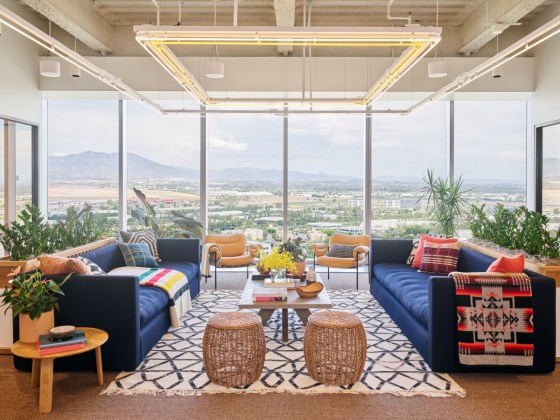 Rapidly evolving strategies for office use prompted the step.
As office tenants recalibrate their strategies, the role of flex space is gaining a rising profile. In a signal of the trend rippling through the industry, WeWork and Yardi have teamed up on a new platform that targets the rapidly changing needs of office users.
Launched on Tuesday, WeWork Workplace brings together a variety of tools for the first time, according to WeWork and Yardi executives. Individual office workers can make use of interactive floor maps, reserve space for teams, manage visitor access and automate overflow management...
...more

RSK: WeWork might just be getting it right. Many employees working a hybrid office/work/home schedule will need some away time to get things done....even if it is judt for a few hours a week. Note the disclaimer at the end....who owns who?

---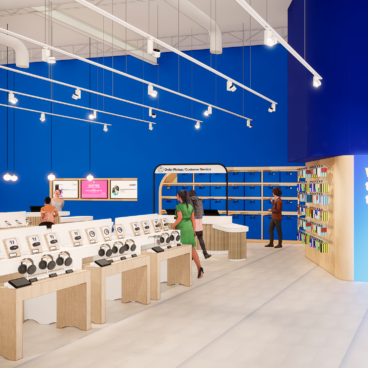 Best Buy has opened its first-ever, small-format digitally focused store as part of its test of new store models.
The 5,000-sq.-ft. store, located in Monroe, N.C., combines a curated selection of Best Buy's best-in-category products, consultation service areas including and the retailer's signature Geek Square with technology enhancements.
The assortment covers home theater and audio, computing, headphones, wearables, fitness, cell phones, cameras, smart home, small appliances and more...
...more

RSK: Even the Big Box stores are cutting down on their retail footprint....much akin to office space. Look for these to pop up in urban and campus areas.

---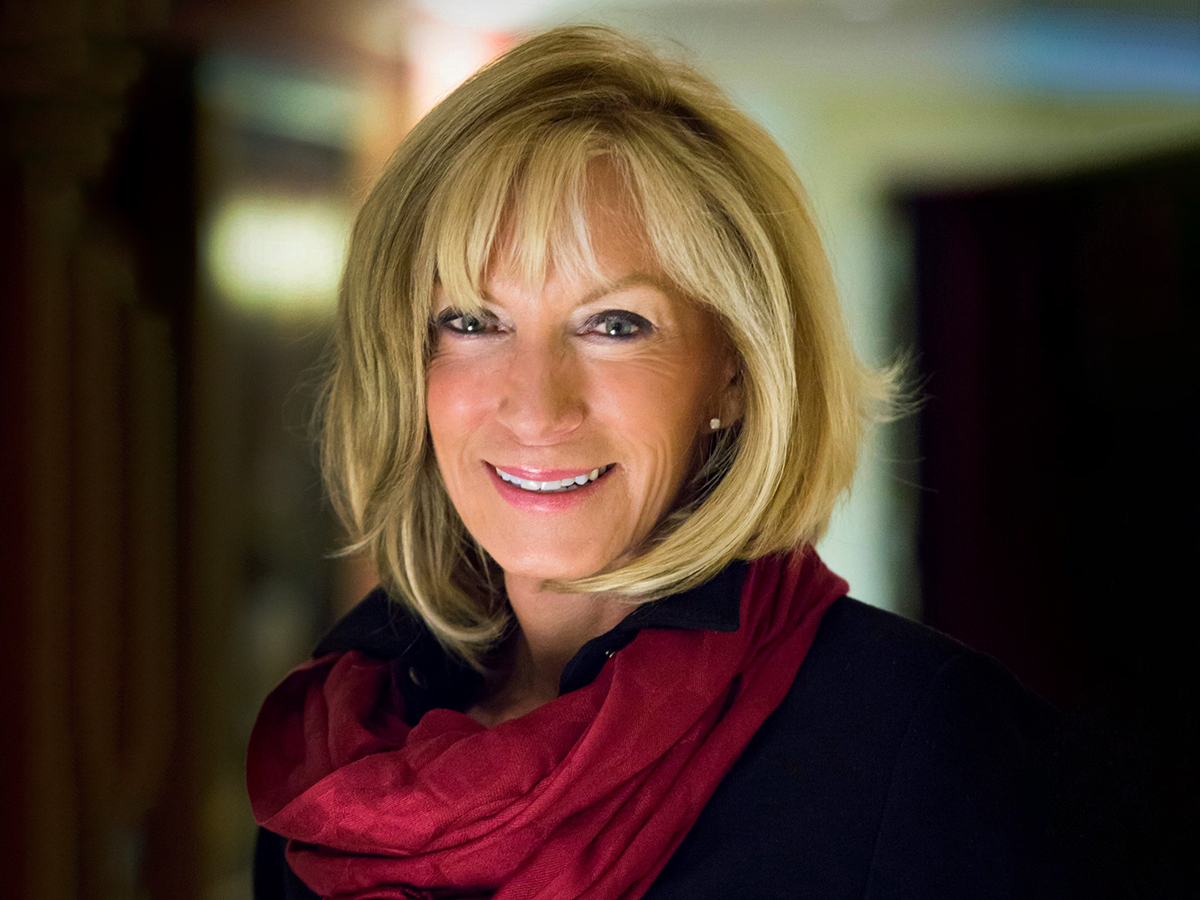 Pressing economic concerns top The Counselors of Real Estate's annual list.
The three most pressing areas of concern for the commercial real estate industry this year and going into 2023 are the effects of inflation and interest rates, geopolitical uncertainty and the impact of hybrid work, respectively, according to the latest annual Top Ten Issues Affecting Real Estate report from The Counselors of Real Estate...

...more

RSK: Take the time to read this and see if you agree.

---
High Point Office Park is an 11-building, 217,418 square foot office park located in one of Madison, Wisconsin's finest western locations.

---
Office occupancy ticks up, but still isn`t in positive absorption territory.
Low return-to-office figures persist as the summer wears on, with offices seeing roughly the same level of traffic in July, after workers returned from the Independence Day weekend, as they did in June.
Office occupancy in 10 major U.S. markets after the holiday weekend edged back up to 44.1%, according to the latest Kastle Back-to-Work Barometer...
...more

RSK: In Chicago, most CRE Brokers see an end to high rise office buildings downtown. But I am not sure of that. As leases expire, tenants are moving out of older buildings into newer ones with more amenities albeit, less square footage.

---
Imagine being able to hear from over 10,000 knowledge workers every couple of months.
To understand the pulse of the workforce from all across the globe and how they ebb and change their views on all things work.
This is exactly what the future forum provides for us every 3 months with their quarterly pulse...
...more

RSK: Obviously, the office as we knew it is dead. The phoenix will be the hybrid situation and giving workers what they want without losing productivity.

---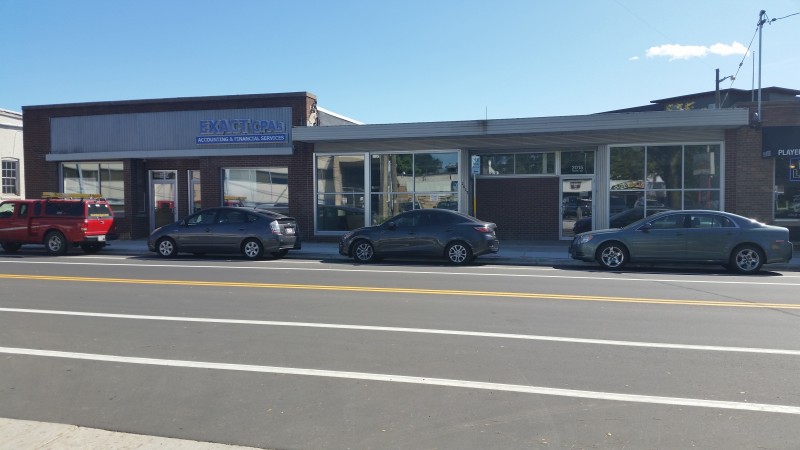 Retro Schenks Corner Office/Retail
Great space in Schenks Corners. Suite redone. Kitchenette, conference room one private office. Basement of 1,400 sf. 2 off street parking spaces.
...more

---
Closing the carried-interest loophole is a game of Whac-a-Mole the Democrats just can't seem to win. And real estate players won't shed any tears about that.

Carried-interest income is what private-equity and hedge-fund players make when their investments are sold at a profit. This income is taxed as a long-term capital gain, at a lower rate than ordinary income. Crucially for real estate, "promotes," the share of profits that developers and fund managers get from a project, are treated as carried interest.

...more

RSK: Score one for real estate investments.

---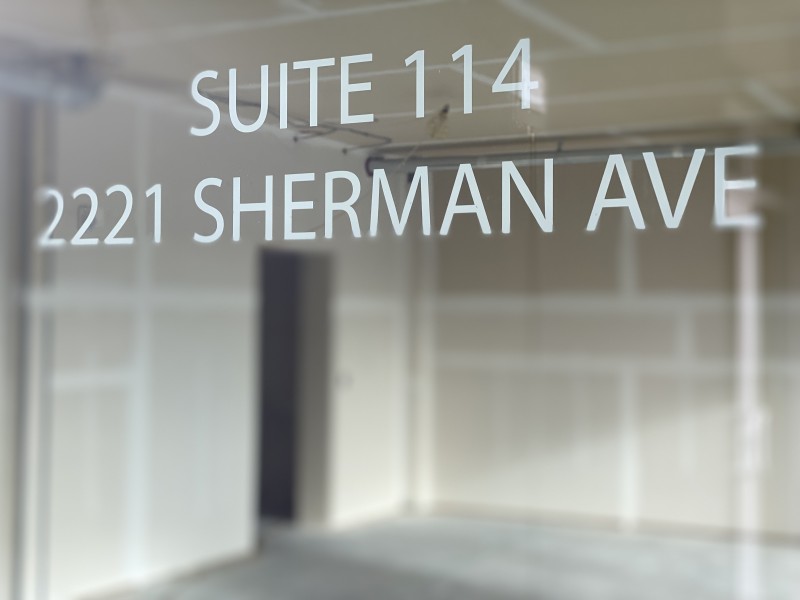 516 SF Retail | Office
Stunning Newer 4-Story Mixed-Use property at the doorway to Maple Bluff! ONLY 1 SPACE REMAINS which is ideal for a small Office or Retail use (516 SF). A generous TI Package applies. Winter is fast approaching! Avoid inclement weather with underground parking. The property is professionally managed and manicured with over 70 potential customers built-in and approx. 14,490 VPD. Enjoy tranquility across the street with Burrows Park and the lovely Lake Mendota. Are you aware of the $10,000 grant?...
...more

---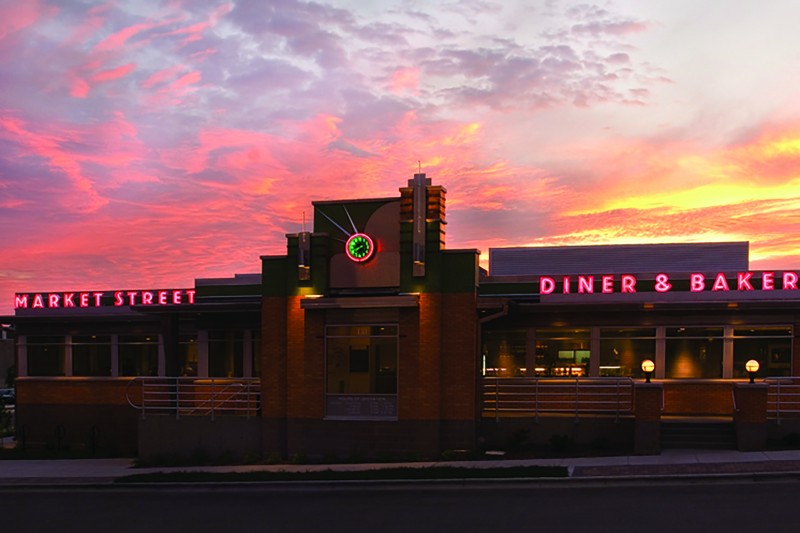 Market Street Diner/Bakery
Turn Key Restaurant building with drive thru and complete bakery in lower level, w/ locker rooms and bathrooms. Each floor has over 5490 sq. ft plus elevator. Adjacent Municipal parking lot plus 7 on site stalls. Patio. Building could be converted to other uses such as legal or accounting offices. Plans available. Agent has small interest in property...
...more

---
Due to several conflicts, we have decided to reschedule this event. The new date is:
Come and tour 2803 S. Stoughton Rd. to see what this incredible property has to offer! While you're there, network and enjoy the food & refreshments!
Location
2803 S. Stoughton Rd.
Madison, WI 53716
Looking forward to seeing you there
Jeff Hoeye
Artisan Graham Real Estate
ph: 608-416-5564
mobile: 920-728-1111
email: jhoeye@artisangraham...
...more

---
Every year, Nation's Restaurant News presents the Top 500 report in collaboration with Datassential, ranking restaurant chains by U.S. systemwide sales.
In 2021, 340 of those 500 restaurants had positive sales growth, up from just 202 in 2020, which was much more severely hampered by the COVID-19 pandemic...
...more

RSK: Have space or vacant land location you may want to contact one of these places...although Wisconsin has strong regulatory statutes about franchising.

---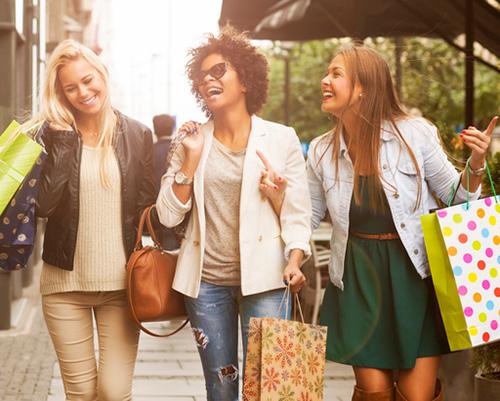 Consumers remained resilient in June as inflation climbed higher and drove up prices across the board.
Retail sales increased 0.6% in June from May and were up 5.8% year over year, according to the National Retail Federation, whose
calculation excludes automobile dealers, gasoline stations. In May, sales were down 0.3% month over month and up 6.3% year over year.
"Inflation remains a challenge to consumers trying to make ends meet and will continue to be an issue even if it cools down in the months ahead," said NRF chief economist Jack Kleinhenz. "Despite that, consumers are holding up notably well and continuing to spend."...
...more

RSK: Read at the bottom and see which sectors were up and which were down....that is telling the real story.

---

...more
With over 350 experienced real estate professionals, Knight Barry provides exceptional support and service. Visit our website for more information about our 50+ commercial and residential offices throughout Wisconsin, Michigan, and Minnesota.

MADISON: 2450 Rimrock Road, Suite 204, 608-255-2700
CAP SQUARE: 44 E. Mifflin Street, Suite 101, 608-255-2700

---
Cubicles are largely empty in downtown San Francisco and Midtown Manhattan, but workers in America's midsize and small cities are back to their commutes.
...more

RSK: It definitely depends where you are located and what your company`s work involves. In Madison, WI I wold say it`s closer to 50% back to the office...especially in the CBD but it is steadily growing and restaurants are noticing it.

---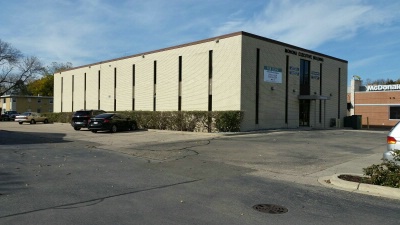 Across from Golf Course on newly revamped Monona Dr. Many suite sizes available from 100 sf up to 2,300 sf. Spaces can be combined for smaller/larger suites. Plenty of parking and new improvements going in. Rates from $10-$12 per sf. Common Conference room. 3 floors with elevator. Easy access to beltline and interstate, downtown.
...more

---
SPRINGFIELD, Mo. – A local "sign war" along the main thoroughfare in Marshfield, Missouri, is taking social media by storm.
It all began when employees of the Marshfield McDonald`s posted, "HEY DQ! WANNA HAVE A SIGN WAR" on their outdoor sign last week.
Angela Jones, shift lead of the Marshfield Dairy Queen, said the crew became aware of McDonald`s challenge on the morning of July 13. It was then they decided, as a team, if and how they would respond.
...more

RSK: Classic and humorous sign wars...gotta love people`s creativity.

---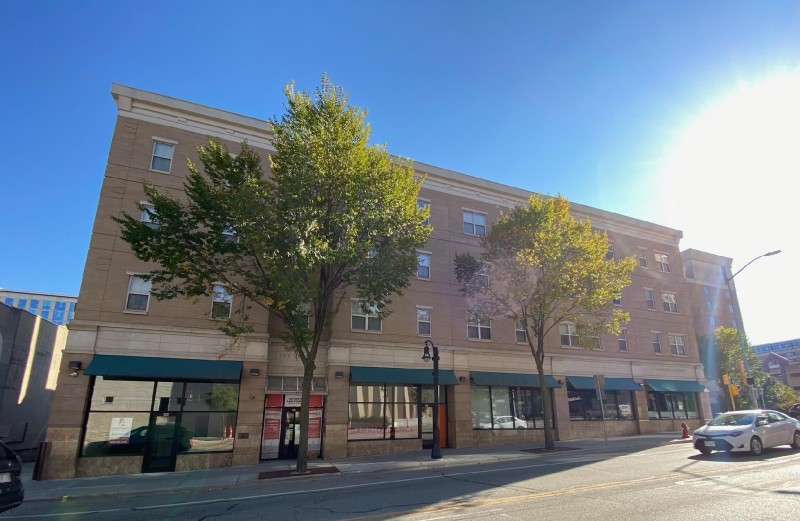 In the CENTER of the ACTION!
>2.5M Pedestrians within steps of your door AND 33,200 VPD with an adjacent city parking ramp. Ideal for an Established Operator looking to lease a Prime Location in the Heart of Downtown Madison. Space includes a Mezzanine. One of several Multi-Family developments with >4100 beds which is revenue for you! Near the NEW Target, Mooyah, Raising Cain`s Chicken Fingers, Colectivo Coffee and other strong local, regional and national retailers. Designated #6 in the nation for Top Livability according to SmartAsset`s 2021 study. Ask me about the $10,000 grant!
...more

---

---
Across
1
Spirit in a Tom Collins
4
Wrinkle remover
6
Trio of Greek mythology
8
Close, as an envelope
9
Martini specification
...more

RSK: The Mini brew Crossword to make you a bit smarter.

---
1 ACROSS • Like Cookie Monster`s fur
...more

RSK: This week`s crossword courtesy of the Morning Brew.

---
The global Korean fried chicken restaurant is on track to enter seven new states this year
South Korean fried chicken chain Bb.q Chicken had a banner year in the U.S. in 2021, growing from 51 units to 86 and enjoying a total sales increase from $54.2 million to $76.9 million.

The all-franchised chain, which has more than 3,500 restaurants in 57 countries globally, is poised to grow to 150 domestic locations this year and 250 by the end of 2023, said CEO Joseph Kim...

...more

RSK: Creeping closer to the upper Midwest. I would love to try some myself.

---

Sponsor

Offering real estate services and design-build construction solutions for growth oriented clients...
...more

---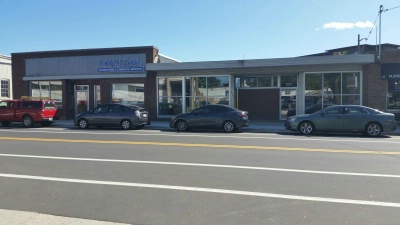 Eclectic Schenks Corners. A bit of old and new mixed in the build out. Up to 2 bays remain 940 sf &1,680 sf. 1,680 sf is perfect for a coffee shop with old brick & beams exposed. Spaces can be combined. Tenant pays utilities. Exposed brick, heating, wood, skylights and more. 2 Units have basement for use.
Also:
...more

---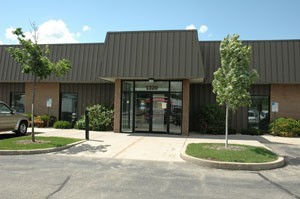 Just off E. Washington behind the new Hy-Vee. Many suite options ranging from 150 sf to 1,880 sf with rates from $10.00 to $14 gross, depending on size term and TI`s. Landlord pays all. On bus line. Great for non profits, small office/service reps. Interstate and airport a minute away. Agent interest. Controlled storage also available for pharmaceutical reps, suppliers etc...
...more

---
Ralph Kamps
Editor CirexNews
608.345.2880
Ken Harwood
Publisher CirexNews
608.334.2174

Cirex News is emailed weekly to over 2,000 CRE Brokers/Agents and people interested in commercial real estate. It is online at
CirexNews.com
. All of our articles are archived and searchable. So a search for "
opportunity zone
" will bring up dozens of articles on the subject.
In our weekly News & Views you can promote your clients properties and your services for just $15 for new listings (If it is put into the Cirex Guide no extra charge) and $25 for a banner ad (also free to Guide advertisers).

call 608-345-2880...

...more

---
Thanks you for sponsoring CIREX and Cirexnews.com
...more

---

Since 1975, Flad Development & Investment Corp. has emerged as a leader in the development of quality commercial real estate projects in Madison and Milwaukee.

---

Ruedebusch Development & Construction, Inc. is a highly qualified, vertically integrated full service commercial construction, and real estate development company located in Madison, Wisconsin which offers:
Commercial Real Estate Development
Design Build Construction
Commercial Real Estate Brokerage
Economic Development, Commercial Real Estate, and Facility Consulting
...more

---
"The attention to detail, preventative maintenance, and proactive communication exhibited by MIG makes them a true business partner."

---
Professional Real Estate Management and Sales

---

Expect Professional Management with a Personal Touch
with every T. Wall Urban Village.

(608) 575-1018 or Contact@TWallEnterprises.com

...more

---
IA Management is a full service property management company located in Madison, Wisconsin. Our objective is to be a profitable leader in both commercial and residential real estate.

---

For lease on Medical Circle - Up to 4,902 SF Available
Currently being remodeled with new elevator
Open floor plans
Under new ownership
Beltline visibility & monument signage
Plenty of parking
call Mike Herl
...more

---

NAI Global is a leading global commercial real estate brokerage firm with over 400 offices worldwide and annually completes more than $20 billion in property-related transactions...

...more

---

---
Five flex/R&D buildings - 138,000+ sq. ft. - Hwy 51 and Hoepker Road - High End Image - Affordable and Flexible Floor Plans - Warehouse - R&D, Light Manufacturing - Showroom

---

---

608-255-5060 or 608-255-8780 info@fiorecompanies.com

...more

---
Keller Real Estate Group Understands Local Business Real Estate Needs

Start Week: 30 - Query String:SELECT * FROM cirex WHERE `issue` > 30 and volume = 10 OR `issue` > 90 ORDER BY sortorder