---

Cirex News is emailed weekly to over 2,000 CRE Brokers/Agents and people interested in commercial real estate. Email Ralph or call 608-345-2880 to feature your business or properties in CirexNews...


---
---

Commercial Real Estate Summit
Thursday, October 5, 2023
(1:00 PM - 6:00 PM) (CDT)
Concourse Hotel
1 W. Dayton Street
Madison, WI 53703 United States
Description

1:00-5:00pm, join us for engaging presentations and updates from our local governments, conversation on Commercial Real Estate in Dane County, and beyond.
5:00-6:00pm, is an opportunity for networking and one on one conversations and idea sharing.
Free for All Real Estate Agents! Topics Include:
1 -1:50 PM: Commercial Economic Update - Mark Eppli
2 -2:50 PM: Madison Planning and Commercial Developments -Matt Wachter
3 -3:50 PM: Wisconsin Legal and Regulatory Issues - Cori Lamont
4 -4:50 PM: Dane County Legal and Regulatory Issues - Robert Proctor
...Full Story Here

---
---
Centennial and Pacific Retail Capital Partners are spending big on plans to bring left-for-dead malls back to life
All signs point away from investing in shopping malls, which have been branded as dead or dying.

At Fox Valley Mall in the Chicago suburb of Aurora, for example, two department stores are vacant. An hour's drive away, in Vernon Hills, Illinois, the Hawthorn Mall also suffers from two department store vacancies.

But real estate firm Centennial is betting big that malls being left for dead can have a second life, turning them into 24/7 communities that include housing and live events. It's dropping hundreds of millions of dollars on the two properties in the Chicago suburbs alone...
...Full Story Here

RSK: "I have a dream"!! Hopefully it can work...excellent idea.

---
---

---
---
DivcoWest is suing WeWork for $30M after the coworking company left space it leased at a DivcoWest building in Manhattan and quit paying rent in December, The Real Deal reports.
The California-based landlord contends that WeWork owes it all of the rent due under the lease at 311 West 43rd St., which ran through 2032. The lawsuit alleges that WeWork didn`t send notice that it was leaving and didn`t remove its property from its 64K SF.
WeWork did not immediately respond to a request for comment Monday.
Earlier this month, WeWork said that it will renegotiate nearly all of its leases and that it would leave "unfit and underperforming locations." The company`s lease liabilities represent more than two-thirds of its total operating expenses...
...Full Story Here

RSK: If it were me, I wouldn`t waste too much time and money on WeWork. Just get to subleasing and cut your losses...WW is going bankrupt anyway.

---
---

---
---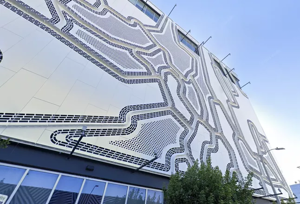 With no sign that the Federal Reserve's restrictively high interest rates are coming down anytime soon, the commercial real estate industry is still looking at ways to shake loose financing as lending is set to drop around 40% this year.
One term gaining popularity is "dequity," an ambiguously defined mix between debt and equity that developers are increasingly using to fill holes in their capital stacks. The funding carries increased risk for borrowers — but not enough to discourage the commercial real estate sector from using it to plug a gap.
"It is the de facto solution to every problem," Sam Friedland, a senior vice president at Related Fund Management, the private equity arm of The Related Cos., said onstage at Bisnow's 2023 National Finance Summit last week...
...Full Story Here

RSK: You`re going to hear more and more of this term so get to know it.

---
---
Madison Lifestyle Office Portfolio comprises 14 Class A properties totaling over 1.7 million square feet of leasable area and an additional 8.3 acres of development land. The portfolio is located on the west side of Madison, Wisconsin.

---
---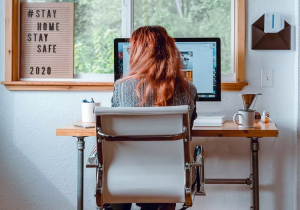 Last month, the data startup Cribl posted a job opening for a people-operations analyst. There was nothing particularly eye-popping about the role. It offered a salary of $55,000 to $70,000, required two to four years of relevant experience, and included standard benefits like health insurance, dental, and a 401(k). But the position came with an incredibly coveted — and increasingly rare — perk in today`s job market: It was 100% remote.
Within the first week, 573 people applied. A week later, another 634 applications poured in. By the end of the process, more than 1,700 candidates had lined up for the job. The hiring manager at Cribl eventually interviewed three applicants before extending an offer to a lucky winner in Ohio. How lucky? The chance of getting picked was 0.06% — 60 times worse than the odds of getting into Harvard, about twice as unlikely as catching a foul ball at a baseball game, and on par with having a birthday on February 29...
...Full Story Here

RSK: The slow push employers have to get employees back to the office...remote jobs are shrinking.

---
---

...Full Story Here

---
---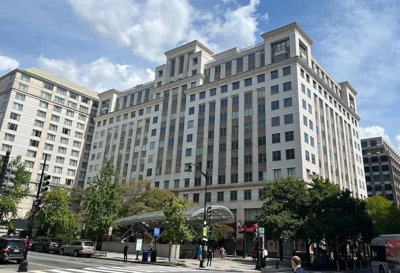 A prominent office building in Downtown D.C. is slated for conversion after anchor tenant Williams & Connolly vacated and Hines relinquished control of the asset.
The building above the Metro Center station, 725 12th St. NW, is under contract to sell to a partnership of Madison Marquette and Highland Square Holdings, which filed a Board of Zoning Adjustment application to turn it into live-work loft units, the Washington Business Journal first reported.
A source close to the deal told Bisnow the sale price is around $70M, well below the $135M loan that Hines had taken out on the building from lender Allianz Real Estate in 2016.
The office building at the corner of 12th and G streets NW, also called 700 11th St., became vacant last year after law firm Williams & Connolly completed its relocation to the second phase of The Wharf. The ground-floor retail space is also dark at the building.
Last September, Real Estate Alert reported that Hines was handing back the keys to the lender. It reported at the time that Allianz retained Eastdil Secured to market the property and was seeking a $90M sale price...
...Full Story Here

RSK: Interesting, because many lenders do not want to have the keys handed back in lieu of foreclosure. I think you may see this happen soon in our market.

---
---

...Full Story Here

---
---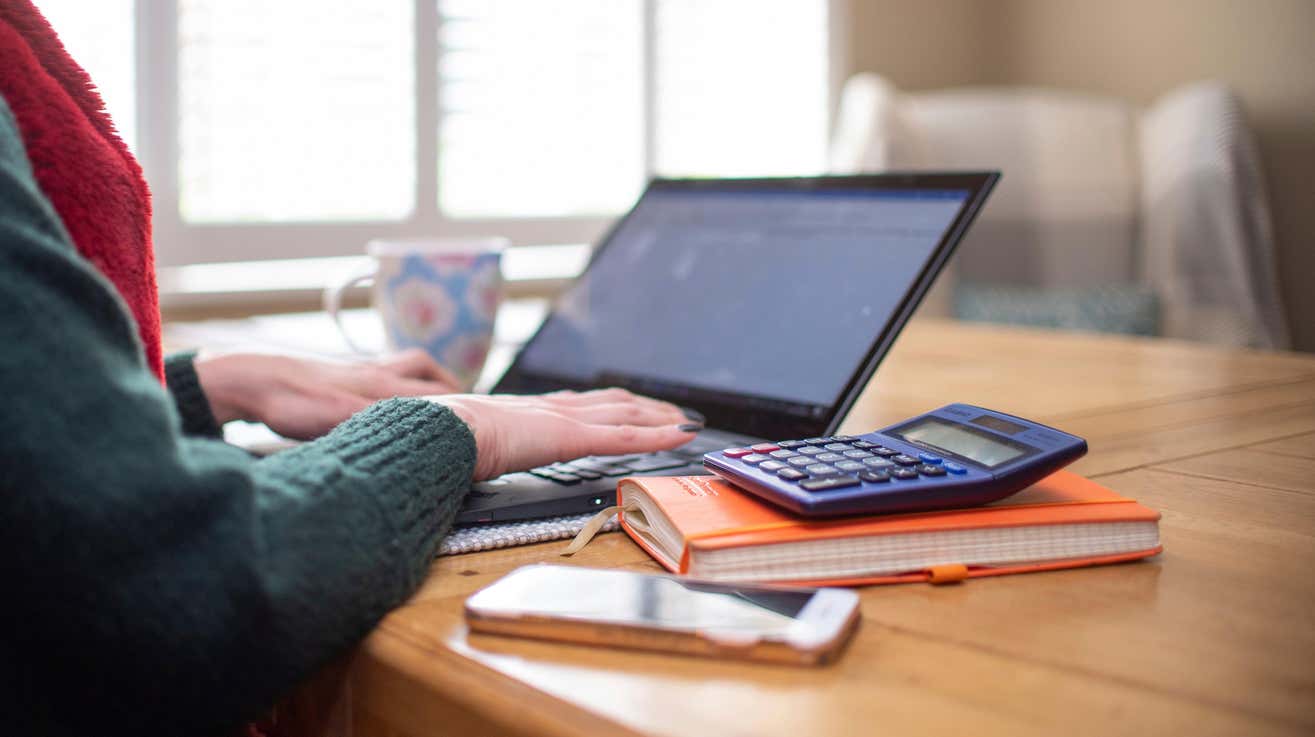 If done right, remote and hybrid workers can reduce their individual emissions by commuting infrequently and working outside of large offices.
The covid19 pandemic in 2020 ushered in a new era of working. Office spaces and other indoor collective areas had to shut down as the world attempted to slow down the spread of the coronavirus. Workers did their duties remotely from home offices. And though the initial transition was challenging for some workers, the change significantly reduced workers' emissions.

In a study recently published in the journal Proceedings of the National Academy of Sciences, researchers explain that a nation of remote workers helped reduce emissions. Researchers from Microsoft and Cornell University analyzed datasets that included habits from Microsoft's own employees on commuting and remote work in the U.S. They considered various factors like communication tech, commuting, non-commuting travel, office energy use, and residential energy use....
...Full Story Here

RSK: My opinion is this is just a drop in the bucket for US emissions...and a tiny spec compared to what China and India are emitting. But every little bit helps but at what cost?

---
---
CARW Retail Conference – Strong Wisconsin Brands
September 27 @ 10:00 am

-

5:30 pm

CARW Wisconsin Retail Conference – Strong Wisconsin Brands

When:
Wednesday, September 27th, 2023

Where:
Harley Davidson Museum – The Garage

Cost:
CARW Member $125 | Non-Member $225
Tickets Prices Increase after August 31st!
...Full Story Here

Ken Notes: Thank you Tracy Johnson President and CEO of CARW for keeping me in the loop.

---
---
September 21, 2023 - Adverse market conditions and lower valuations are creating litigation risks for commercial real estate (CRE) deal parties, particularly in the office sector. At the same time, opportunities exist for refinancing and a rebound in value where regulations can be eased or adapted to help CRE survive and thrive through the post-pandemic storm.
Market risks and the regulatory response
A significant number of mortgages are maturing in the near-term, requiring refinancing at a time of relatively higher interest rates and lower occupancy. These are factors that tend to reduce valuations. Reduced valuations, in turn, increase the risk of losses and litigation...
...Full Story Here

RSK: I don`t know if you have had an appraisal lately on an office building but it is not pretty unless you have at least 5 years left on all your leases.

---
---

---
---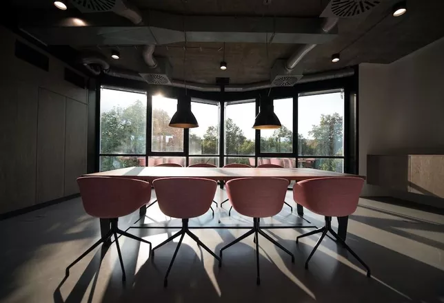 A second wave of sublease space has hit the market in Dallas-Fort Worth, a phenomenon poised to create a logistical nightmare for landlords and put imperiled properties at greater risk.
Over the past three to four months, a handful of companies that took space from another tenant have put their space back on the sublease market. Such situations have historically been rare given the risks that come with layered tenancy, but as building owners grapple with the potential consequences of lost revenue and weakened occupancy, some are beginning to bend in unexpected ways.
"Subleasing is difficult in general because you have to get signoff from multiple people, and it's not always in their incentive to do that," said Steve Triolet, senior vice president of research and market forecasting for Partners Real Estate.
"With a sublease of a sublease, now you're talking about three entities, and you have to jump through a lot of hoops."...
...Full Story Here

RSK: This was just a matter of time before it started. There are some sweet rental rates on subleased/sublease space. But many landlords are reluctant to do so.

---
---

---
---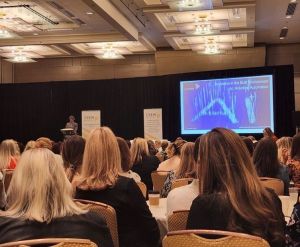 Don`t fear artificial intelligence! At the CREW Convention, MIT's James Scott outlined how that technology can make your life easier.
"AI is no longer science fiction," James Scott, director of the Real Estate Transformation Lab at MIT's Center for Real Estate, said at the recent CREW Convention in Atlanta.

Though some might be leery of artificial intelligence, it is here, and the industry is taking note.

Scott made note of several applications of AI that can be used in CRE...
Generative design...
Chatbots/artificial assistants...
Robotics...
Predictive analytics...
Automated report generation...
Property inspection drones...
...Full Story Here

RSK: AI is here and we might as well harness it`s potential like we did nuclear fuel.

---
---

...Full Story Here
With over 350 experienced real estate professionals, Knight Barry provides exceptional support and service. Visit our website for more information about our 50+ commercial and residential offices throughout Wisconsin, Michigan, and Minnesota.

MADISON: 2450 Rimrock Road, Suite 204, 608-255-2700
CAP SQUARE: 44 E. Mifflin Street, Suite 101, 608-255-2700

---
---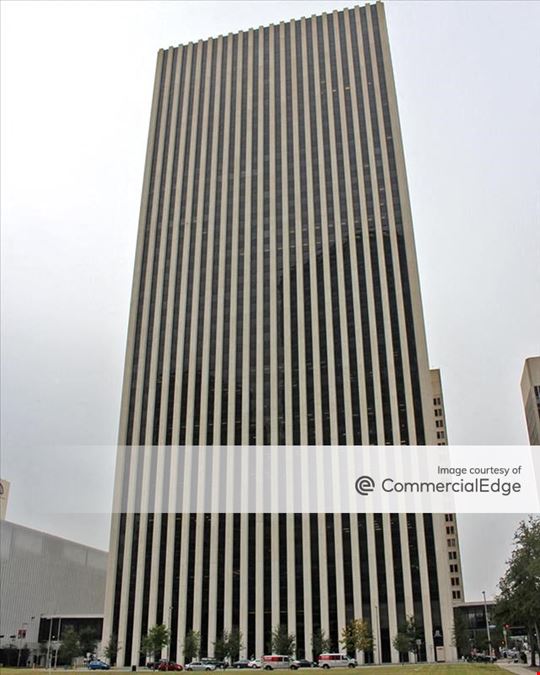 The REIT is spinning off part of its portfolio into a separate entity and selling the rest.
Net lease REIT W.P. Carey will exit its position in office properties—roughly 14.7 million square feet of assets globally—by spinning off part of its portfolio into a separate entity and selling the rest.

The company's board of directors approved the two-part plan this week—59 office properties will be spun off into a new publicly traded REIT named Net Lease Office Properties, or NLOP, a move which is expected to close by November this year. The remaining 87 assets will be disposed via a sale program, with all transactions expected to close by January 2024.

Upon announcing the move yesterday, W.P. Carey's shares fell 8 percent, to $58.81 in the afternoon, MarketWatch reported. Chief Financial Officer Toni Sanzone told analysts that dividends will likely be cut as well...
...Full Story Here

RSK: Interesting concept...like thinning out the weeds from the wheat and putting them in a different pile so the wheat can flourish.

---
---

---
---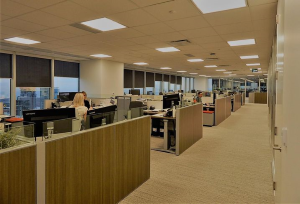 Office usage rose to 50.3% for the period after the Labor Day weekend holiday — the week ending Sept. 13 — in the 10 metro markets Kastle tracks for its Back to Work Barometer, putting the total over 50% for the first time since July.
That represented a turnaround from the period ending Sept. 6, when the barometer came in at 47%.
Kastle noted that there was a seasonal element to the increases, since for each of the post-Labor Day periods since the pandemic, there have been gains in most markets.
Corporate policy demanding that workers return to the office have ramped up and could be contributing to the increase, though the evidence for that is still inconclusive...
...Full Story Here

RSK: Seems like more of a blip than a spike.

---
---

---
---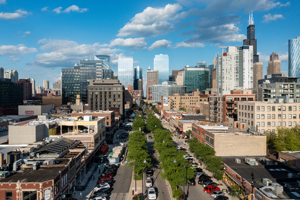 Lower-than-expected demand in the office-dominated urban cores of major markets has been a consistent theme in the past three years. The very fact that office buildings dominate the landscape in central business districts may be contributing to the problem.
Office buildings in general have performed poorly since the beginning of 2020, especially in major markets. Across eight of the country's largest office markets, weak demand has sent the aggregate amount of available office space up by over 200 million square feet, an increase of 52%. In the central business districts of these markets, demand has been even softer, resulting in a 71% rise in available space...
...Full Story Here

RSK: In one word "mixed" use is better overall for office absorption.

---
---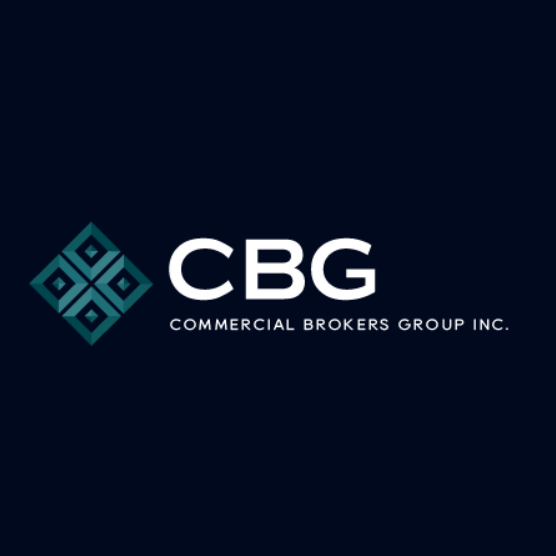 ...Full Story Here

---
---

---
---
One area of expertise for Investors Associated is first class property management. To keep our properties running smoothly, we focus on the little things with the big picture in mind. Our team is comprised of a group of individuals that oversees the day-to-day operations such tenant retention, lease negotiations and property maintenance costs. Bottom line, if you're not happy, we're not happy! Check out our properties today and see why you should lease with us.

---
---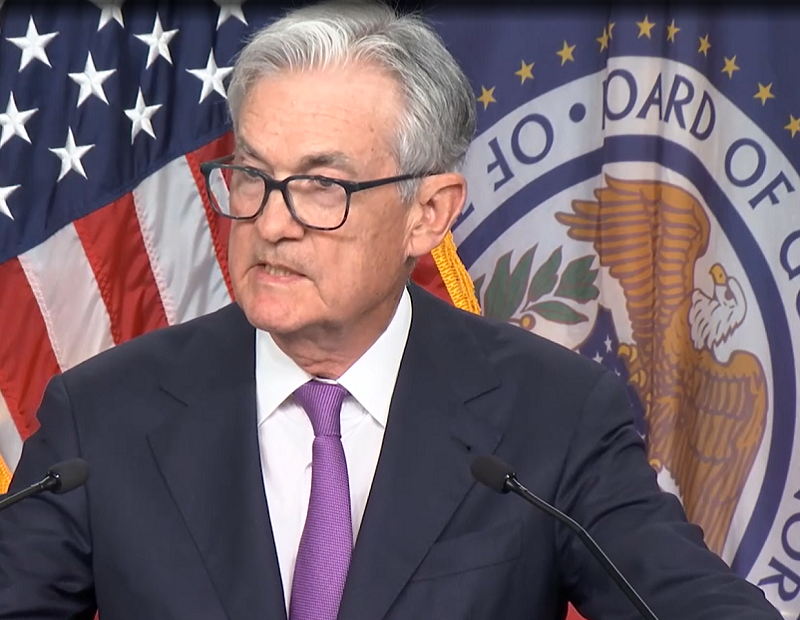 The Federal Reserve has declined to raise interest rates further, following a recent spike in July, but signaled that another rate hike could come before the end of the year.
In a Sept. 20 statement, the Federal Open Market Committee noted that recent indicators suggest continued economic expansion and a sound U.S. banking system, as well as an elevated level of inflation. The FOMC acknowledged that tighter credit considerations will have an impact on economic activity, hiring and inflation, but conceded that the ultimate impact of these measures cannot be known...
...Full Story Here

RSK: Econ 102 people....as long as the Fed and White House keep doling out and printing money, there will be inflation...not to mention that fuel costs affect everything.

---
---

...Full Story Here

With the largest Real Estate Practice of any law firm in Wisconsin, Reinhart offers clients custom-tailored real estate insight.

---
---
In March 2022, San Francisco Mayor London Breed got a smattering of big tech companies—Uber, Salesforce, Meta and Microsoft among them—to commit to bringing workers back into the office. The pledges from the companies themselves were vague, but it was a hopeful sign for the city's long-suffering business district.
In the 18 months since, progress on that return has happened in fits and starts, with employees reluctant to sacrifice the benefits of a remote working life...
...Full Story Here

RSK: Workers coming back alone will not help the CBD and downtown cities. You need to make it appealing and the feel of safety for the workers....homeless encampments, drug users, feces on sidewalks etc. are keeping quite a few from wanting to go back. Plus the overall commute.

---
---
Food Fight is a locally owned and operated restaurant group with an ever-growing family of unique and diverse restaurants in the greater Madison area. Founded in 1994 by Monty Schiro of Monty's Blue Plate Diner and local real estate investor Peder Moren, Food Fight Restaurant Group combined their creative vision and business sense with a mission of providing the best possible service and experiences for the greater community.

Gift cards can be redeemed at all of our restaurants for dine-in visits or call-in carryout orders, and they never expire
...Full Story Here

---
---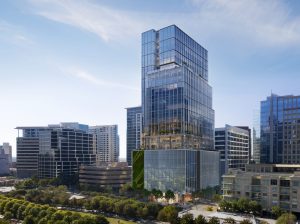 The company is relocating to a new tower as well as reducing its footprint in the city.
A joint venture between Pacific Elm Properties and KDC will soon break ground on Parkside, a 500,000-square-foot office project in uptown Dallas. Bank of America has signed a 238,000-square-foot lease at the upcoming property, downsizing its footprint in the metro. JLL represented the tenant in the transaction.

Bank of America will relocate from the 500,000 square feet it occupied at the 72-story Bank of America Plaza at 901 Main St. since the building's delivery in 1985, according to The Dallas Morning News. Upon tenant move-in, the building will be known as Bank of America Tower at Parkside...

...Full Story Here

RSK: You may ask who cares?....but the fact of the matter is larger companies are going to newer office buildings with more amenities but downsizing at the same time....so the beat goes on.

---
---

The Gialamas Company`s premier development. The park has over 57 buildings containing 200+ companies, occupying over 3.0 million square feet.

---
---

| | | | |
| --- | --- | --- | --- |
| ABSTRACT Commercial Real Estate LLC | Artisan Graham Real Estate | Artis Reit | Berkshire Hathaway Home Services Matson Real Estate |
| CBRE | Century 21 Affiliated - Roessler | DSI Real Estate, Inc. | Evans Properties, LLC |
| First Weber Group, Inc - Capitol | First Weber Group, Inc - Prairie Du Sac | First Weber Group, Inc - West Towne | Flad Development & Investment Corp. |
| IA Management, LLC | Keller Real Estate Group | Key Commercial Real Estate, LLC | MIG Commercial Real Estate, LLC |
| Mullins Group, LLC | Opitz Realty, Inc. | Park Towne Realty LLC | Peterson Management Company Inc. |
| Ruedebusch Commercial Investments, Inc. | Scott Faust & Associates | Shamrock Real Estate Services, LLC | Slinde Realty Company |
| St. John Properties | Stark Commercial - East | Targa, Inc | The Fiore Companies |
| The Gialamas Company, Inc. | The Lenhart Company, Inc | The Rifken Group, Ltd. | Urban Land Interests |
| | | | |
...Full Story Here

---
---
Ralph Kamps
Editor CirexNews
608.345.2880
Ken Harwood
Publisher CirexNews
608.334.2174

Cirex News is emailed weekly to over 2,000 CRE Brokers/Agents and people interested in commercial real estate. It is online at
CirexNews.com
. All of our articles are archived and searchable. So a search for "
opportunity zone
" will bring up dozens of articles on the subject.
In our weekly News & Views you can promote your clients properties and your services

call 608-345-2880 for details...

...Full Story Here

---
Start Week: 38 - Query String:SELECT * FROM cirex WHERE `issue` > 38 and volume = 11 OR `issue` > 90 ORDER BY sortorder