---

Cirex News is emailed weekly to over 2,000 CRE Brokers/Agents and people interested in commercial real estate. In our weekly News & Views you can promote your clients properties and your services for just $15 for new listings (If it is put into the Cirex Guide no extra charge) and $25 for a banner ad (also free to Guide advertisers). call 608-345-2880...


---
---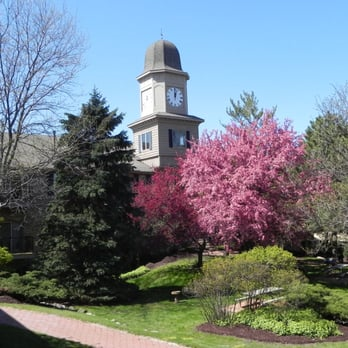 We lost a colleague and wonderful person this week. Gary Stolen, an icon who helped shape the scene of real estate in Madison has passed away. Gary was known for his residential construction craft and as well as his Old Towne Office Complex on Odana Rd. and other commercial projects. He was also one of the Founders of the Commercial Brokers Group, Inc which grew from a table of 6 to well over 250 local members. RSK...
Gary Stolen built the Clock Tower Office Park (originally known as Olde Towne Office Park) in 1978 after many successful years in the residential home building business. Gary`s concept for the office park was built around the idea that, "You work to have a better life, why not have a better life while you work." He used high quality materials in the buildings and he built the office park around a one-acre courtyard with winding paths and picnic tables. The trees he planted in 1978 have matured so we have both shade and sun to please everyone`s preference.
Visitation will be Monday, December 12 from 4-7 at Ryan`s Funeral Home on Sherman Avenue for anyone that wants to attend. There will be a private funeral with family.
...Full Story Here

RSK Notes: Gary loved his family, his business, the community and dancing. I am sure he is now dancing with the stars and showing them how it is done.

---
---
MADISON, Wis. (WMTV) - Several area hotels are getting renovations to prepare for more permanent residents. Turning hotels into housing is one way the City of Madison is adding desperately needed apartments for the growing population.
This month, a 12-month renovation project will begin to turn the Madison Plaza Hotel on the city's west side, into Plato Madison, an apartment complex with 190 units.
After the previous contract ended with Madison Plaza Hotel, development company Repvblik purchased the hotel. The California based development company has done similar projects across the country including in Reno, Nevada, sterling Heights, Michigan, Sheffield, Alabama and Branson, Missouri...
...Full Story Here

RSK: Great idea. Hotels are not as expensive to convert as say office buildings. Already plumbing and electric etc. running to units, but you can bet some office buildings will be converted to housing in the near future.

---
---
Madison Lifestyle Office Portfolio comprises 16 Class A properties totaling over 1.7 million square feet of leasable area and an additional 8.3 acres of development land. The portfolio is located on the west side of Madison, Wisconsin.

---
---

In an interview for Wendy Schneider`s 2016 documentary, "The Smart Studios Story," Butch Vig said, "1254 E. Washington was one damn ugly looking building. It was a two-story, red brick pile of junk, and it looked like a crack house."
The outside of the building hasn`t changed much in decades, but the interior is getting a whole new look and feel thanks to 36-year-old Kenosha native, Neka Allen. Allen, a director of analytics for a consumer goods company and student of interior design purchased the building for under $500,000 in September 2021 after it spent nearly two years on the market.

According to Allen, the building was in rough shape and in need of some love. She got right to work; turning the space into both her home and a future Airbnb, while paying homage to the building`s history as Smart Studios....

...Full Story Here

RSK: Love adaptive re-use!

---
---
Gift cards can be redeemed at all of our restaurants for dine-in visits or call-in carryout orders, and they never expire.
Holiday Gift Card Sale, November 1 – December 31, 2022: Get a complimentary $25 bonus certificate* with every $100 in gift cards you purchase.
...Full Story Here

Notes:

---
---
A record number of consumers in search of deals on holiday gifts went shopping in stores and online over the Thanksgiving Day weekend, according to the results of a new survey by the National Retail Federation and Prosper Insights & Analytics.
Seventy-six percent of consumers said they shopped over the past weekend, up from 70 percent in 2021. The actual numbers of those making purchases exceeded NRF's initial forecast by more than 30 million people.
Stores saw the greatest bump in traffic, welcoming more than 122.7 million shoppers over the weekend, up 17 percent from last year when many stayed home due to COVID-19 concerns. More than 130 million people shopped online, up two percent from last year's total...
...Full Story Here

RSK: Brick N Mortar retail is not dead...nor is online shopping. The two are morphing together to form a new hybrid shopping experience.

---
---
CBG Annual Holiday Party & Meeting
Date: Tuesday, December 13th, 2022
Time: 04:00 PM
Event Details:

Save the date of Tuesday, December 13, 2022 for our annual Holiday Cocktail Party & meeting with hors d`oeuvres and alcoholic refreshments. We`ll meet at The Tinsmith, 828 E. Main Street, Madison. We hope you can join us from 4 p.m. to 7:00 p.m. This is one of the most well attended events of the year for CBG members, affiliates, and their guests. We`ll have a short meeting and then it will be time to celebrate with your friends and colleagues...

...Full Story Here

---
---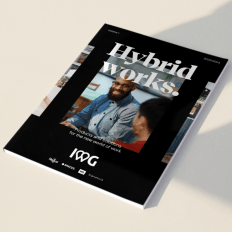 This paper, commissioned by flexible office-space provider IWG plc, explores the ever-shifting relationship between how and where people work, and its impact on the local communities where they live.
From the rise of the centralised office to the acceleration of hybrid working in the post COVID-19 era, it considers the challenges, opportunities and success factors facing our towns, suburbs and villages as they seek to build and protect thriving communities around their centres and High Streets.
As changing work patterns reduce the dominance of the daily commute, is now the moment for such communities to throw off the 'dormitory' tag and create a more sustainable and dynamic future for themselves?
An expert line-up of contributors, led by Mark Dixon, Founder and CEO of IWG, add their voices to the discussion...
...Full Story Here

RSK: This is an outstanding report on hybrid working...definitely worth the read if you are in the office sector.

---
---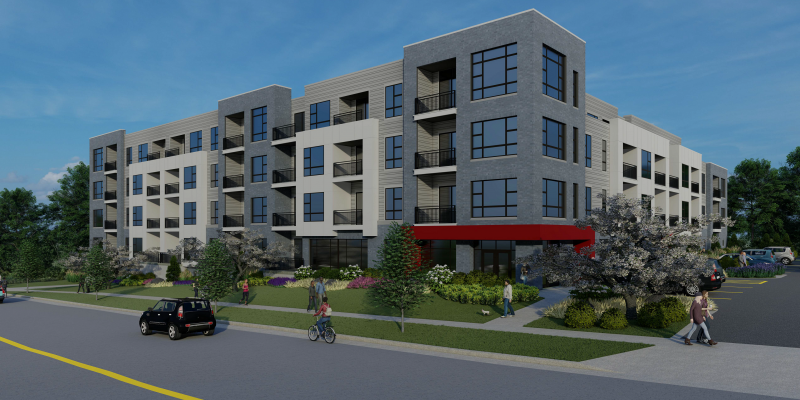 Delivery in June of 2023! Join the Cariad in Middleton. This new mixed-use development will feature 79 apartments and one office/retail space. The site is prominently located along University Avenue with an average daily vehicle count of 20,200. Ideal for small office users, retail, etc....
...Full Story Here

---
---

---
---
The dark woods, sumptuous furnishings and rarified air of private social clubs have long remained the exclusive preserve of the moneyed few. The clubs serve as a retreat from the public, a place where the well-heeled can relax among their own, ensconced safely behind walls separating them from the of banal existence of the workaday world.
All of which adds to the irony of one of real estate's recent trends: Developers are incorporating private clubs into New York City Class A commercial space to entice workers back to the workaday world they fled to work remotely in March of 2020...
...Full Story Here

RSK: this may work and be appealing to a handful of employees but far from an answer in my book.

---
---

---
---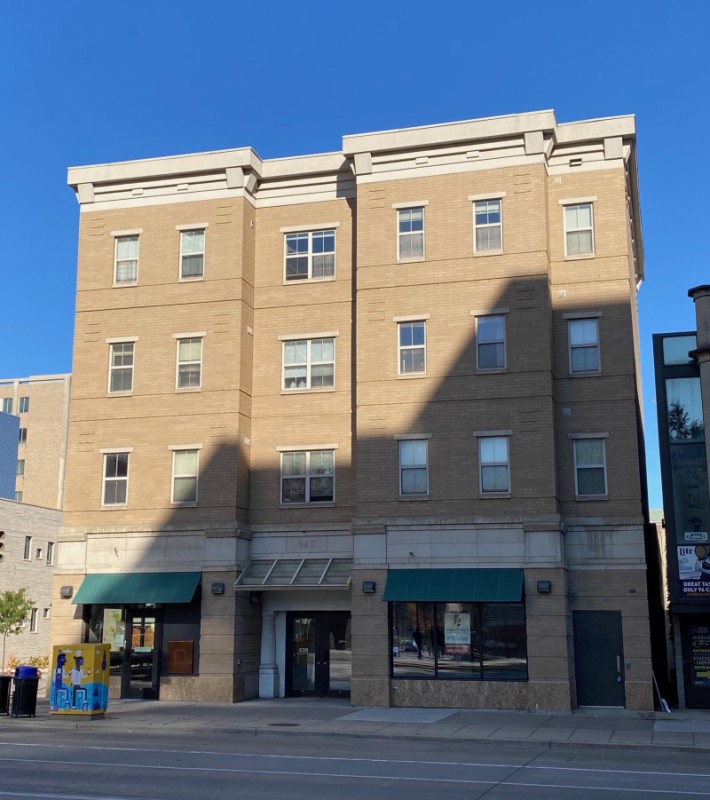 High Pedestrian and Vehicle Counts!
Highly Visible Campus location! >2.5M Pedestrians annually steps from your door. Ideal for an established operator looking to lease a prime campus location in the Heart of Downtown Madison. This area is a main artery connecting downtown Madison to Middleton with >33,200 VPD . >4100 beds within 1 mile! Strong national and locale retailers such as Fresh Madison Market, Verizon, BW3, Ruby, The Double U and others. Designated #6 in the nation for Top Livability according to SmartAsset`s 2021 study. Are you aware of the $10,000 grant?
...Full Story Here

---
---
New Retail 2022 Research Report unveils what today's consumers want from the shopping experience and 5 top trends in the industry.
In its NEW Retail 2022 Research Report, Near surveyed consumers and combined the results with mobile location data to get a unique glimpse into the top trends in shopping patterns and winning strategies to navigate the new world of consumer behavior.
Download the report to learn about key findings, including how:
The Shopping Experience is Key
Shoppers are Embracing Technology and Digital Programs
Indications point to An Early Start for Holiday 2022
...Full Story Here

RSK: This just solidifies the above results...it is becoming an experience. Just like the restaurant world. There is dining in...there is going to the restaurant ...getting a to go meal and having a drink while you wait so you can socialize, there is going to the restaurant just to pick up food and minimal socialization and finally there is ordering food to be delivered with no interaction at all. Just like retail shopping. It is the experience and socialization that makes the magic...

---
---

Since 1975, Flad Development & Investment Corp. has emerged as a leader in the development of quality commercial real estate projects in Madison and Milwaukee.

---
---
A new report ranks the top retail districts across 92 cities around the world and ranks the most expensive by prime rental value.
With an average rent of $2,000 per square foot, Upper Fifth Avenue (49th St. to 60th Streets) in Manhattan took the top spot as the most expensive retail corridor in the world, according to real estate services firm Cushman & Wakefield's annual "Main Streets Across the World" report.
Tsim Sha Tsui in Hong Kong came in second, at $1,436.00 per sq. ft., followed by the Via Montenapoleone in Milan, at $1,380. Rounding out the top five most expensive retail streets were London's New Bond Street, at $1,361, and Avenues des Champs Elysees in Paris, at $1,050. (Via Montenapoleone and New Bond Street also ranked as the most expensive shopping streets in Europe, respectively.)...
...Full Story Here

RSK: No surprises here, but what it does mean is the real estate values and rents are the highest.

---
---
CARW & NAIOP Market Update
December 15 @ 8:00 am - 10:00 am
The 2022 Market Update is an annual check-in that provides a current and comprehensive look at the state of the industrial, investment, office, and retail segments of Southeastern Wisconsin's commercial real estate markets.
Where:
Brookfield Conference Center
325 S Moorland Rd, Brookfield, WI 53005

When:
Thursday, December 15th
8:00 AM Networking & Breakfast
9:00 AM Program

Cost:
CARW or NAIOP MEMBER $40
NON-MEMBER $60

SPEAKERS
INDUSTRIAL | Nick Keys, The Dickman Company
INVESTMENT | Dave Tighe, Cushman & Wakefield | Boerke
OFFICE | Joe Moritz, Colliers
RETAIL | Hakan Hare, Founders 3 Real Estate

...Full Story Here

Ken Notes: Thank you Tracy Johnson President and CEO of CARW for keeping me in the loop.

---
---
Brett Heimes of DP Management/TCN Worldwide on why strip malls remain a viable asset class for investors.
After two terrible years—when stores closed due to lockdown mandates and foot traffic plummeted—the retail industry has had to reinvent itself to gain its customers back. Shopping malls expanded their offerings to include more gyms, entertainment spaces and theme parks, but other types of retail spaces are also undergoing significant changes.

Commercial Property Executive reached out to DP Management's Director of Retail Leasing Brett Heimes and asked him to share his thoughts on how strip centers can stay relevant in today's business climate. The TCN Worldwide member has a significant presence in the Midwest, with its portfolio currently encompassing more than 30 strip centers and malls...
"Centers that can achieve this mix of tenants will be able to provide shoppers with an enjoyable and effective shopping experience and, therefore, allow the tenants to achieve their sales objectives."

...Full Story Here

RSK: Well maintained and located strip malls are doing well at the moment. The best ones in my estimation are ones like Fiore`s Lakepoint on University Ave...where they have apartment units above.

---
---

With the largest Real Estate Practice of any law firm in Wisconsin, Reinhart offers clients custom-tailored real estate insight.

---
---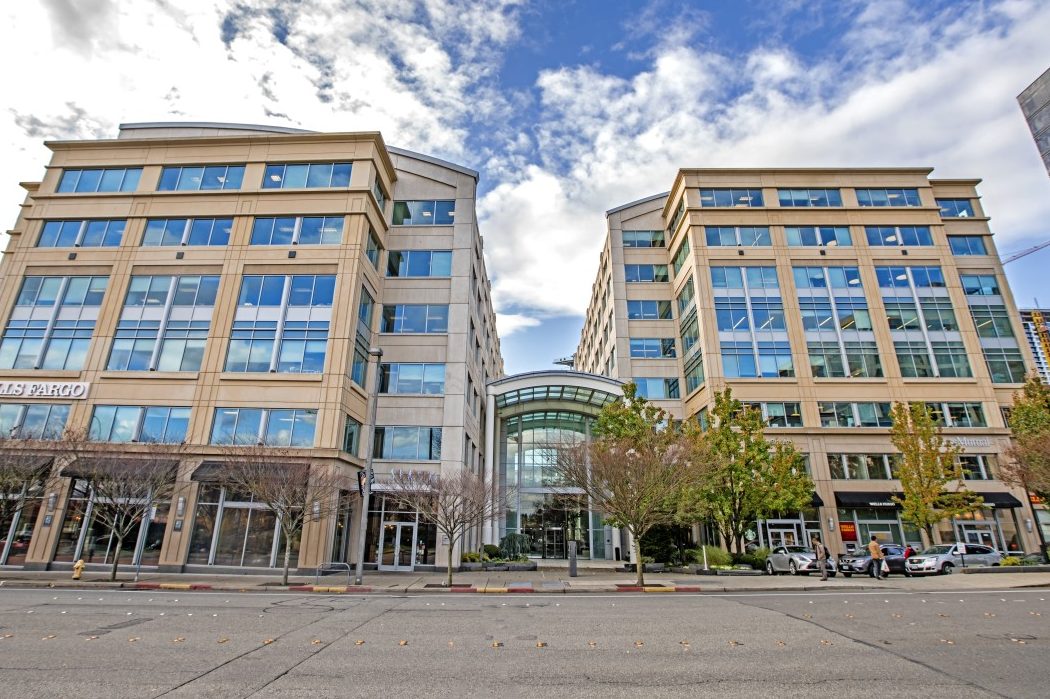 How to create building features that encourage a return to the workplace.
Over the past two years, the office sector has undergone a transformation. At a time of economic headwinds and the rising appeal of remote work, office managers and developers must rethink how their spaces can best appeal to tenants and encourage a return to in-person work.

One place where they have seen particular success is upgrading amenities, from greenery-draped courtyards to flexible retail space. According to industry experts, these physical upgrades are indeed important, but so is how the buildings are used and the irreplaceable value of working in person.
Focus on flexibility...
Building an irreplaceable experience...
...Full Story Here

RSK: I guess what is old is new again with a twist. The darling development used to be commercial on the first floor and apartments above. Now it is becoming commercial and hospitality on the first floors and office on the upper floors.

---
---

December 7 @ 5:00 pm

-

8:00 pm

Crossroads Supper Club - 9315 State Rd 80
Platteville, WI 53818

REGISTER NOW!

Let's celebrate the season by gathering together for good company, food and drink, raffle prizes, and helping area kids in need.
$10 per person, includes appetizers and full holiday dinner buffet. Bring at least one gift for a child of any age and receive two drink tickets.
RASCW Members may bring one non-member guest...
...Full Story Here

---
---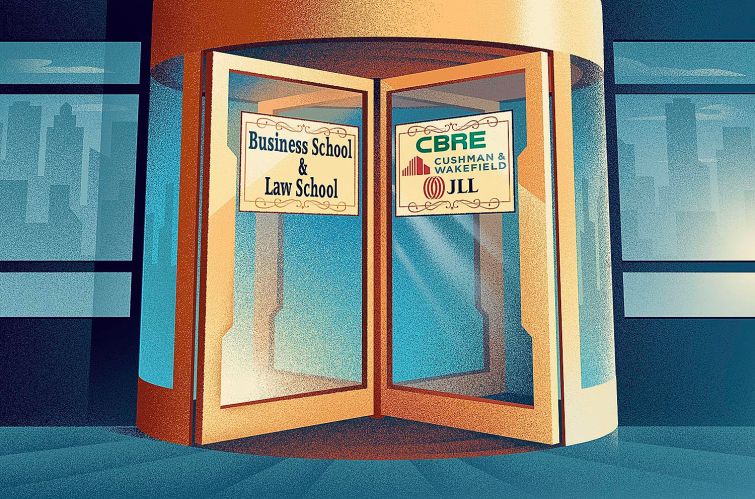 When the coronavirus pandemic swept through the world in March 2020, layoffs cut through commercial real estate. But while COVID-19 restrictions have largely been lifted in the U.S., brokerage firms are again tightening their belts amid an uncertain economic climate, putting pressure on young professionals to abandon an increasingly volatile, and less profitable, industry.
For brokers who remember the office market of 2019, those relatively high occupancy rates and asking rents might seem like a far-off dream compared to now. Today's concrete jungle remains marred by high availability rates and remote work, which threatens office property values nationally. Plus....
...Full Story Here

RSK: I can see where this is a problem...especially in the office sector and in larger metro areas. Here in Madison, young broker agents are more diverse in their leasing and sales areas. Correct me if I am wrong. Drop me an email with your experience. Your name will not be shown.

---
---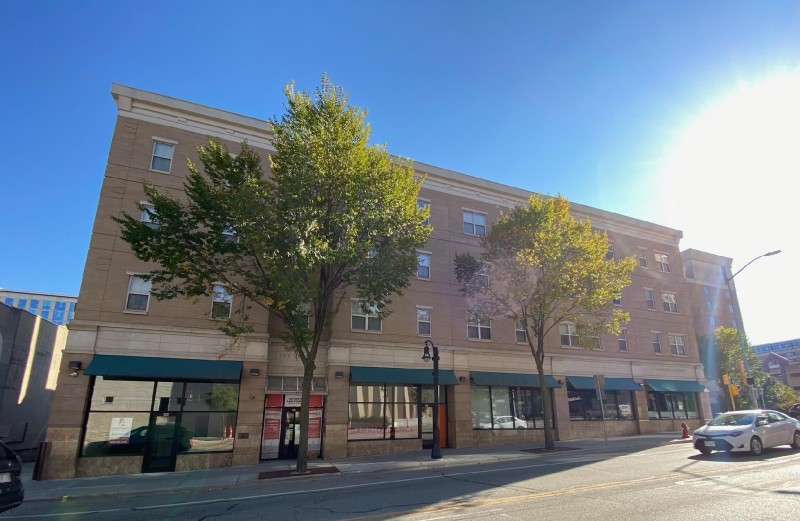 In the CENTER of the ACTION!
>2.5M Pedestrians within steps of your door AND 33,200 VPD with an adjacent city parking ramp. Ideal for an Established Operator looking to lease a Prime Location in the Heart of Downtown Madison. Space includes a Mezzanine. One of several Multi-Family developments with >4100 beds which is revenue for you! Near the NEW Target, Mooyah, Raising Cain`s Chicken Fingers, Colectivo Coffee and other strong local, regional and national retailers. Designated #6 in the nation for Top Livability according to SmartAsset`s 2021 study. Ask me about the $10,000 grant!...
...Full Story Here

---
---
High Point Office Park is an 11-building, 217,418 square foot office park located in one of Madison, Wisconsin's finest western locations.

---
---
From Seventies sitcoms with expository jams to modern prestige classics with experimental scores, from `Sanford and Son` to `Succession,` from `Match Game` to `Game of Thrones`
...Full Story Here

RSK: Just had to through this in....bet you have a few favorites in this list and a few you probably never want to hear again. Ready for some ear-worms?

---
---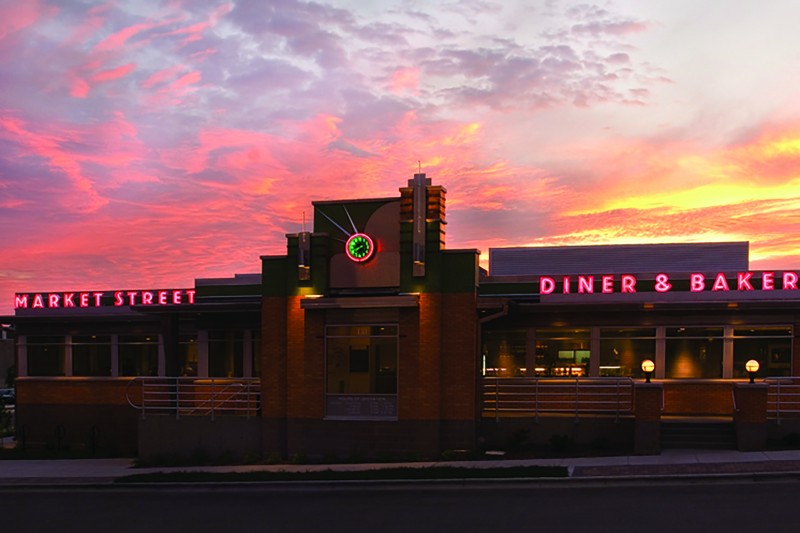 Market Street Diner/Bakery
Turn Key Restaurant building with drive thru and complete bakery in lower level, w/ locker rooms and bathrooms. Each floor has over 5490 sq. ft plus elevator. Adjacent Municipal parking lot plus 7 on site stalls. Patio. Building could be converted to other uses such as legal or accounting offices. Plans available. Agent has small interest in property...
...Full Story Here

---
---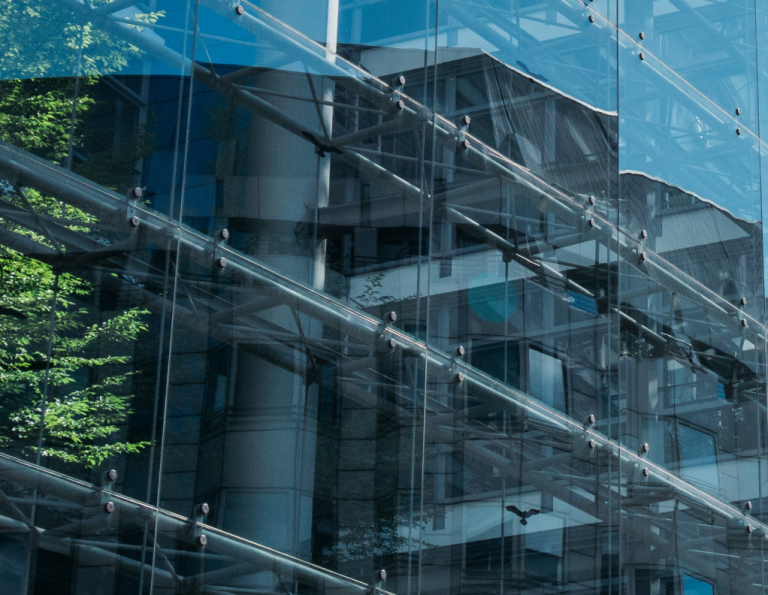 Rising interest rates are putting further pressure on the new-supply pipeline and transaction deal flow, according to the latest CommercialEdge report.
Economic headwinds, coupled with consecutive interest rate increases, the further adoption of work-from-home and remote office arrangements, and growing office footprint reductions contributed to an increase in vacancy rates throughout the year while maintaining uneven—yet historic in some places—rent growth, according to the latest CommercialEdge office report.

...Full Story Here

RSK: If you deal in the office sector this is preaching to the choir. Some good points here however.

---
---

...Full Story Here
With over 350 experienced real estate professionals, Knight Barry provides exceptional support and service. Visit our website for more information about our 50+ commercial and residential offices throughout Wisconsin, Michigan, and Minnesota.

MADISON: 2450 Rimrock Road, Suite 204, 608-255-2700
CAP SQUARE: 44 E. Mifflin Street, Suite 101, 608-255-2700

---
---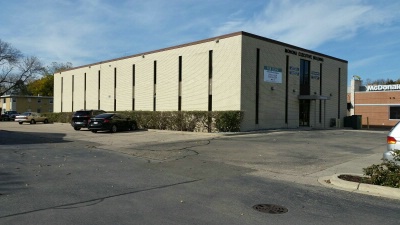 Across from Golf Course on newly revamped Monona Dr. Many suite sizes available from 100 sf up to 2,300 sf. Spaces can be combined for smaller/larger suites. Plenty of parking and new improvements going in. Rates from $10-$12 per sf. Common Conference room. 3 floors with elevator. Easy access to beltline and interstate, downtown.
...Full Story Here

---
---
How will the report benefit you?
Tap into the mind of 3000+ office tenants
See tenants` opinions on hybrid and how you can prepare
Understand the hottest concern for tenants post-COVID
Uncover the actual factors making workers come into the office
Learn why an amazing office space is no longer enough
Review workers` thoughts on ESG and why you might be missing the mark
...Full Story Here

RSK: Another survey of over 3,000 tenants in what they want in an office space.

---
---

Updated 2019?20 Wis. Stats. Published and certified under s. 35.18. December 2, 2022.

Question:
Once a salesperson passes the broker's license test, do they have to work under another broker for two years before they can open their own office, even if they have been in the business for several years?
Answer:
The applicant is required to meet both the requirements for the time under direct broker supervision and points reflecting transaction experience. The two years of experience must occur within the last four years. The time can occur before the applicant takes the broker examination.
Wis. Admin. Code § REEB 12.017(3)(a):
Each applicant for a real estate broker's license shall submit evidence satisfactory to the board that the applicant has practiced as a licensed salesperson under the direct supervision of a licensed broker for at least 2 years within the last 4 years preceding the date of application, excluding any time the applicant spent in an apprenticeship. Except as provided in pars. (b) to (d), the evidence shall demonstrate that the applicant's experience as a licensed salesperson qualifies the applicant for a total of at least 40 points based on the following point system: ...
At least 40 points of experience must be documented to be eligible for a broker`s license:
Each completed/closed residential transaction: 5 points
Each completed/closed commercial transaction: 10 points
Each property management contract: .5 point/month
Each completed/closed timeshare: 1 point
...Full Story Here

---
---

Sponsor

Offering real estate services and design-build construction solutions for growth oriented clients...
...Full Story Here

---
---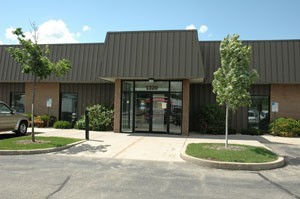 Just off E. Washington behind the new Hy-Vee. Many suite options ranging from 150 sf to 1,880 sf with rates from $10.00 to $14 gross, depending on size term and TI`s. Landlord pays all. On bus line. Great for non profits, small office/service reps. Interstate and airport a minute away. Agent interest. Controlled storage also available for pharmaceutical reps, suppliers etc...
...Full Story Here

---
---
Ralph Kamps
Editor CirexNews
608.345.2880
Ken Harwood
Publisher CirexNews
608.334.2174

Cirex News is emailed weekly to over 2,000 CRE Brokers/Agents and people interested in commercial real estate. It is online at
CirexNews.com
. All of our articles are archived and searchable. So a search for "
opportunity zone
" will bring up dozens of articles on the subject.
In our weekly News & Views you can promote your clients properties and your services for just $15 for new listings (If it is put into the Cirex Guide no extra charge) and $25 for a banner ad (also free to Guide advertisers).

call 608-345-2880...

...Full Story Here

---
---
Thanks you for sponsoring CIREX and Cirexnews.com
...Full Story Here

---
---

Ruedebusch Development & Construction, Inc. is a highly qualified, vertically integrated full service commercial construction, and real estate development company located in Madison, Wisconsin which offers:
Commercial Real Estate Development
Design Build Construction
Commercial Real Estate Brokerage
Economic Development, Commercial Real Estate, and Facility Consulting
...Full Story Here

---
---
"The attention to detail, preventative maintenance, and proactive communication exhibited by MIG makes them a true business partner."

---
---
Mid-America Real Estate - Wisconsin, LLC offers the same high level of service in property leasing, asset management, tenant representation and investment sales for which Mid-America has become known.

---
---
Professional Real Estate Management and Sales

---
---

Expect Professional Management with a Personal Touch
with every T. Wall Urban Village.

(608) 575-1018 or Contact@TWallEnterprises.com

...Full Story Here

---
---
IA Management is a full service property management company located in Madison, Wisconsin. Our objective is to be a profitable leader in both commercial and residential real estate.

---
---
Our focus is your focus, our goals are your goals.

---
---

For lease on Medical Circle - Up to 4,902 SF Available
Currently being remodeled with new elevator
Open floor plans
Under new ownership
Beltline visibility & monument signage
Plenty of parking
call Mike Herl
...Full Story Here

---
---

NAI Global is a leading global commercial real estate brokerage firm with over 400 offices worldwide and annually completes more than $20 billion in property-related transactions...

...Full Story Here

---
---

---
---
Five flex/R&D buildings - 138,000+ sq. ft. - Hwy 51 and Hoepker Road - High End Image - Affordable and Flexible Floor Plans - Warehouse - R&D, Light Manufacturing - Showroom

---
---

---
---

608-255-5060 or 608-255-8780 info@fiorecompanies.com

...Full Story Here

---
---
Keller Real Estate Group Understands Local Business Real Estate Needs

---
---

---
---


| | | | |
| --- | --- | --- | --- |
| One Erdman Place | 1111 Deming Way | 1200 John Q. Hammons Drive | 1241 John Q. Hammons Drive |
...Full Story Here

The Gialamas Company`s premier development. The park has over 57 buildings containing 200+ companies, occupying over 3.0 million square feet.

---