---

Cirex News is emailed weekly to over 2,000 CRE Brokers/Agents and people interested in commercial real estate. Email Ralph or call 608-345-2880 to feature your business or properties in CirexNews...


---
---
A development project at 1302 S Midvale Blvd. in Madison, WI 53711 was discussed at a meeting of the Development Assistance Team (DAT) this summer. The DAT is made up of city staff from various agencies. They provide feedback on development projects. The developers have given a sneak peek of their Urban Design Commission (UDC) presentation, even though the project is not yet listed in Legistar.
The proposed development will have about 9,500 SF of retail space on the first floor. This could be rented to a single large tenant or divided for up to four smaller tenants. The building will also have 55 apartment units. These will include studio, one-bedroom, and two-bedroom units. There will be amenity spaces on the second and seventh floors, such as a fitness room, clubroom, and a rooftop patio...
...Full Story Here

RSK: is is the SW Corner and currently house a defunct Chinese restaurant.

---
---
The Gialamas Company has been involved with Class A commercial real estate development, brokerage and management in Madison since 1976. Our premier development, Old Sauk Trails Park, offers the best elements of city and country on Madison's westside.

---
---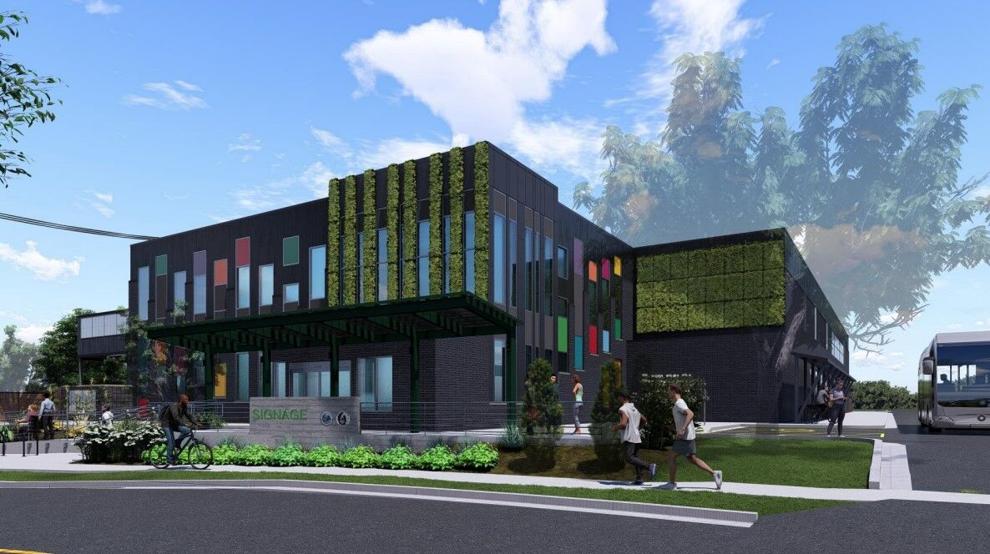 MADISON (WKOW) -- Madison is making progress on its plan to build a permanent men`s homeless shelter on the east side. Monday night, the Board of Public Works approved plans for the construction and gave the city the go-ahead to advertise for bids.
Once it`s built, the shelter on Bartillon Drive will have room for up to 250 people.
Madison`s Engineering Division says bids for the project will be open from February 1 through March 14. The goal is to start construction in the second quarter of the year. That step in the process will likely last about a year and a half, so city staff says the shelter is on track to open in late 2025...
...Full Story Here

RSK: Quite a bit of homeless and workforce housing going on in that area...won`t the F-35`s be too loud for them?

---
---

---
---
Investment in retail has for most of the past decade been dominated by institutional investors.
But in recent months, private investors have been increasingly getting in on the act, with a greater share of investment in retail real estate now in the hands of private capital and family offices, according to JLL data.
Private capital's share of overall investment in retail across EMEA more than doubled between the middle of 2022 and mid-2023 to 15%, according to JLL data. At €1.76 billion (US$1.88 billion), investment by private capital in retail was at its highest for a six-month period since 2019. In Spain for example, family offices and private investors this year bought units in Madrid, while in France, Vicartem REIM sold the St Hermentaire Draguignan retail park to a private investor.
Private capital has long invested in real estate. But the shifting demand to retail comes as larger investment groups are pausing for thought, "creating a chance for private investors to invest in a less competitive market", says Sandra Ludwig, Head of EMEA Capital Markets at JLL...
...Full Story Here

RSK: A bit of an advertorial but some good points on why retail is a good investment at the moment.

---
---
Madison Lifestyle Office Portfolio comprises 14 Class A properties totaling over 1.7 million square feet of leasable area and an additional 8.3 acres of development land. The portfolio is located on the west side of Madison, Wisconsin.

---
---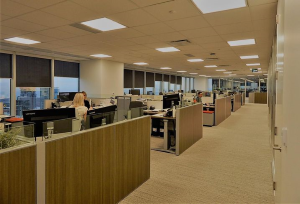 The ongoing push to bring workers back to the office isn`t preventing companies from shrinking the size of those workplaces.
A new survey from Boston-based workplace strategy firm Robin found that while the vast majority of companies are mandating worker attendance, nearly as many firms are shrinking their office footprints, with further downsizing planned for 2024.
Robin surveyed 500 business owners and facilities managers and found that the number of employers mandating some amount of office attendance jumped 20% from 2022 to 88%. But even as executives push to get employees to show up, 80% of companies have downsized their office footprints since the pandemic, and a further 75% of business owners plan to reduce their square footage next year.
Of those who reported plans to downsize, 69% said they would reduce their space by 50% or more, while 31% are planning reductions of 25% or less...
...Full Story Here

RSK: Sometimes it seems that two dynamics are fighting each other. We need less space but we need space for personal phone booths, collaboration on and on....and not to forget the amenities that take up space. Plus, if you read into this, rental rates are rising. So less space at the same cost?..

---
---

---
---
More rental listings are offering sweetened deals, as an influx in freshly constructed properties gives prospective tenants more options.

Zillow said 30% of rental listings now offer at least one concession, up from 24% a year ago. They include perks like free months of rent or parking.

While rent is still going up, the greater prevalence of concessions may be a signal that rent growth is about to level off, Zillow said...
Zillow said 30% of rental listings offer some sort of concession to prospective renters.


That`s up from 24% a year ago as a construction boom is giving tenants more options.


The greater prevalence of concessions may be a signal that rent growth is about to level off, Zillow said...
...Full Story Here

RSK: Concessions for buyers and renters are up but rental rates and asking prices remain steady. It is sort of a precursor to lower prices.

---
---

RASCW Holiday Party
Tuesday, December 5, 2023 (4:00 PM - 6:00 PM) (CST)
Description
Let`s celebrate the season by gathering together and providing gifts for children in our community. For the third year in a row we will be donating to Luna`s Gift Giveaway, which provides gifts to any child in the Madison Allied Dunn`s Marsh Neighborhood. Please bring an unwrapped toy or game for a child of any age. You may also make an additional donation to Luna`s at the event or during the registration process. Our goal is to make as many children as possible smile this holiday season!
...Full Story Here

---
---

---
---

---
---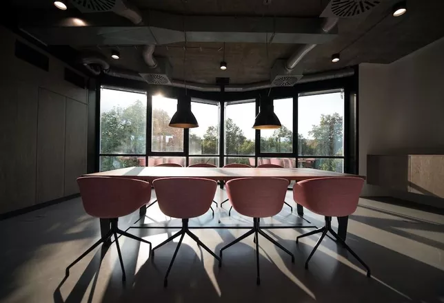 Revenue at companies with flexible work-from-home policies grew four times faster than those with in-person requirements, according to a new study by Scoop Technologies and Boston Consulting Group.
The findings, from a survey that analyzed 556 public companies that employ a collective 26.5 million people across 20 sectors, represent a significant blow for proponents — and owners — of office space.
Firms that allow their employees to either work entirely from home or pick the days they come in increased sales 21% between 2020 and 2022, per the survey, first reported by Bloomberg. Companies with hybrid or full-time office policies saw revenue growth of just 5%.
Among the companies that do require office work, those that allowed just a few days in-person saw sales go up at twice the rate of those that demanded workers come into the office full-time...
...Full Story Here

RSK: To me it is totally the type of work your employees perform. If you are on a computer all day or taking calls and inquiries, sure work from home. But if you are in product development, customer direct contact and a team situation, you will need to come to the office to be physically present with colleagues to grow.

---
---
Join CARW for a little holiday cheer and help us celebrate the 30th Anniversary of CARW! Cocktails & hors d`oeuvre will be plentiful. Celebrate with those who have made an impact on our organization and industry over the past 30 years! When: Thursday, November 30th 4:00 – 7:00 PM Where: Milwaukee Athletic Club 758 N Broadway Milwaukee, WI 53202 Cost: CARW Member $30 Non-Member $75 Annual Sponsors – Tickets Available on Eventbrite Register HERE Presenting Sponsor: Irgens Partners...
...Full Story Here

Ken Notes: Thank you Tracy Johnson President and CEO of CARW for keeping me in the loop.

---
---

---
---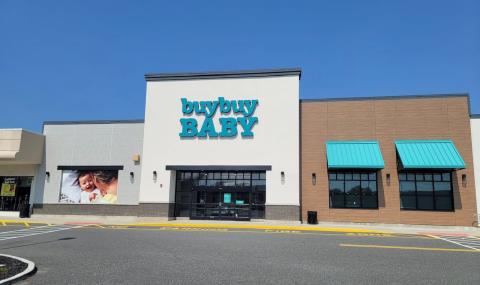 BuyBuy Baby is ready for its brick-and-mortar comeback.
The specialty baby products retailer is opening 11 stores on Saturday, November 18, with locations stretching from Massachusetts to Maryland. (See list of locations at end of article.)The openings come less than four months after BuyBuy Baby was purchased out of bankruptcy by baby goods manufacturer Dream on Me and shuttered all its stores.
BuyBuy Baby's brick-and-mortar comeback follows the launch of the company's new website, which went live in October. The company called this initial relaunch its first steps to "reclaiming its spot as America's leading specialty baby and toddler brand."...
...Full Story Here

RSK: If you have a medium sized Big Box of 20,000-30,000 sf I`d give them a call.

---
---

The Gialamas Company`s premier development. The park has over 57 buildings containing 200+ companies, occupying over 3.0 million square feet.

---
---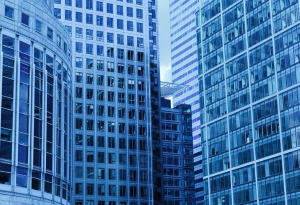 Office shares saw the biggest one-day rally in three years last week, thanks to better-than-expected news on inflation.
REIT shares jumped an average of 11.5% on Nov. 14, The Wall Street Journal reported, citing Green Street data. That marks the biggest single-day jump since November 2020, when real estate stocks leaped off the back of news of a nearing emergency approval for a coronavirus vaccine.
The rally does nothing for the long-term outlook for these companies, which are facing elevated debt costs and reduced demand for office space, and prices have slid back since the rally.
"There's a long road to recovery," Alec Overby, senior analyst with Cohen & Steers, an investment manager and REIT investor, told the WSJ....
...Full Story Here

RSK: I guess when you bottom out there is no other way but up...nowhere near pre-pandemic.

---
---

...Full Story Here
With over 350 experienced real estate professionals, Knight Barry provides exceptional support and service. Visit our website for more information about our 50+ commercial and residential offices throughout Wisconsin, Michigan, and Minnesota.

MADISON: 2450 Rimrock Road, Suite 204, 608-255-2700
CAP SQUARE: 44 E. Mifflin Street, Suite 101, 608-255-2700

---
---
There is more pain to come in the office real estate market across the U.S., with maturing debt needing to be refinanced and a wave of expiring leases, but there is also what may seem at first brush to be a counter-intuitive message being sent to top tier companies by real estate intelligence company CoStar Group: prepare for an office space shortage.

You read that right: amid a commercial real estate market across U.S. downtowns being described in apocalyptic terms, CoStar sees a shortage on the horizon, with one key caveat for top companies to bear in mind...
Up to one-third of office real estate could be wiped out, according to apocalyptic predictions about the emptying of downtowns and the end of much white-collar work in towers.


But the top tier of commercial buildings will face a shortage in the years ahead, with construction of elite Class A properties headed for a new low.


Older trophy buildings are being sold at discounts, and some landlords facing debt refinancing at higher interest rates will struggle, but lease action in the premier property market is already higher this year than the 2015-2019 pre-Covid period, according to CoStar Group.
...Full Story Here

RSK: I agree with this to a point. The key here is, even though companies will downsize somewhat, they are willing to pay a premium in rent for the best amenities....so will there actually be a drop in rent proceeds for Class A-AAA space? I doubt it.

---
---

---
---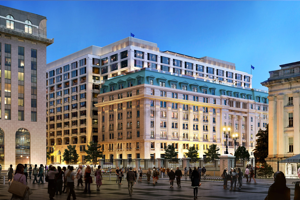 Poor Performance and High Refinancing Costs Spur Owners To Walk Away
A growing number of office owners who are struggling to pay off debt are handing over their buildings to their lenders.

More properties are being surrendered through so-called deeds in lieu of foreclosure, which are voluntary, unlike regular foreclosures that involve an involuntary seizure. And the option is being mentioned frequently in financial filings.

Office buildings made up 43% of all deed-in-lieus in the second quarter, the most recent full quarter of CoStar data available. That compares to a 20% average for all of 2022.

The increase comes against a backdrop of property owners being hindered in their ability to refinance maturing loans as rising interest rates have boosted borrowing costs. Lenders have also tightened their standards. Other owners simply are not willing to keep pouring money into properties they see as poor performers...
...Full Story Here

RSK: The other side of the story for buildings not Class A-AAA.

---
---
One area of expertise for Investors Associated is first class property management. To keep our properties running smoothly, we focus on the little things with the big picture in mind. Our team is comprised of a group of individuals that oversees the day-to-day operations such tenant retention, lease negotiations and property maintenance costs. Bottom line, if you're not happy, we're not happy! Check out our properties today and see why you should lease with us.

---
---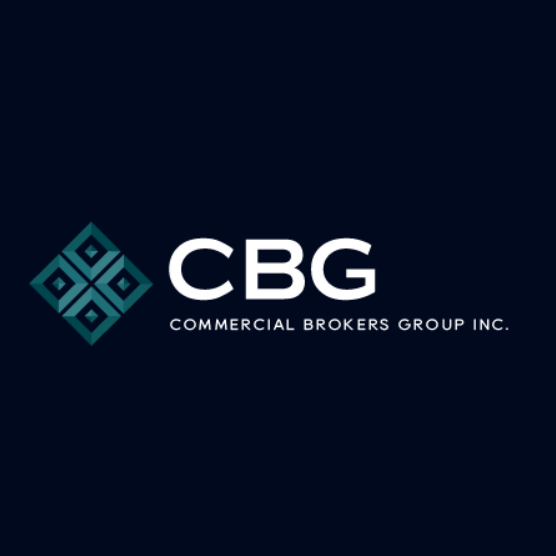 ...Full Story Here

---
---

---
---
New York — When Sears, Toys "R" Us and Circuit City filed for bankruptcy in recent years, it was an opportunity for other retailers to move into their old storefronts.
Now, retailers are pouncing on empty Bed Bath & Beyond stores.
"Some of our best stores were created from carved-up Kmart or Sears locations," Burlington Stores CEO Michael O'Sullivan said earlier this year. Burlington has taken over 44 former Bed Bath & Beyond spaces.
This is the first holiday shopping season in more than 50 years without physical Bed Bath & Beyond stores after the chain went out of business earlier this year and closed its final 360 stores and also 120 buybuy BABYs in one of the largest retail bankruptcies in years. (Overstock.com bought Bed Bed & Beyond's brand out of bankruptcy and has relaunched it online, complete with the 20% coupons.)
But hundreds of empty Bed Bath & Beyond stores auctioned off as part of the bankruptcy proceedings are turning out to be coveted real estate for retailers and other companies seeking to expand...
...Full Story Here

RSK: Imagine that.....and just a few years ago people were talking about a retail apocalypse....now retail real estate is a hot commodity.

---
---

---
---

---
---

...Full Story Here

With the largest Real Estate Practice of any law firm in Wisconsin, Reinhart offers clients custom-tailored real estate insight.

---
---
Food Fight is a locally owned and operated restaurant group with an ever-growing family of unique and diverse restaurants in the greater Madison area. Founded in 1994 by Monty Schiro of Monty's Blue Plate Diner and local real estate investor Peder Moren, Food Fight Restaurant Group combined their creative vision and business sense with a mission of providing the best possible service and experiences for the greater community.

Gift cards can be redeemed at all of our restaurants for dine-in visits or call-in carryout orders, and they never expire
...Full Story Here

---
---

| | | | |
| --- | --- | --- | --- |
| ABSTRACT Commercial Real Estate LLC | Artisan Graham Real Estate | Artis Reit | Berkshire Hathaway Home Services Matson Real Estate |
| CBRE | Century 21 Affiliated - Roessler | DSI Real Estate, Inc. | Evans Properties, LLC |
| First Weber Group, Inc - Capitol | First Weber Group, Inc - Prairie Du Sac | First Weber Group, Inc - West Towne | Flad Development & Investment Corp. |
| IA Management, LLC | Keller Real Estate Group | Key Commercial Real Estate, LLC | MIG Commercial Real Estate, LLC |
| Mullins Group, LLC | Opitz Realty, Inc. | Park Towne Realty LLC | Peterson Management Company Inc. |
| Ruedebusch Commercial Investments, Inc. | Scott Faust & Associates | Shamrock Real Estate Services, LLC | Slinde Realty Company |
| St. John Properties | Stark Commercial - East | Targa, Inc | The Fiore Companies |
| The Gialamas Company, Inc. | The Lenhart Company, Inc | The Rifken Group, Ltd. | Urban Land Interests |
| | | | |
...Full Story Here

---
---
Ralph Kamps
Editor CirexNews
608.345.2880
Ken Harwood
Publisher CirexNews
608.334.2174

Cirex News is emailed weekly to over 2,000 CRE Brokers/Agents and people interested in commercial real estate. It is online at
CirexNews.com
. All of our articles are archived and searchable. So a search for "
opportunity zone
" will bring up dozens of articles on the subject.
In our weekly News & Views you can promote your clients properties and your services

call 608-345-2880 for details...

...Full Story Here

---
---

...Full Story Here

---