---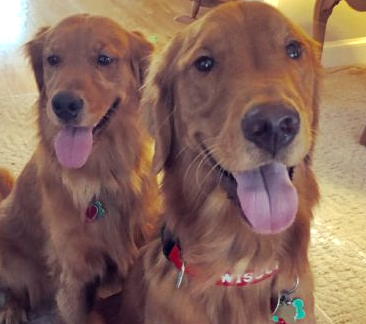 Commercial Broker News and Project Notes...
Need a primer on a commercial subject -- try searching CirexNews: Search Here!
To contact Ralph Kamps Please Email:
CirexNews [at] gmail.com
...more

Cirex News is emailed weekly to over 1,300 CRE Brokers/Agents and people interested in commercial real estate. In our weekly News & Views you can promote your clients properties and your services for just $15 for new listings (If it is put into the Cirex Guide no extra charge) and $25 for a banner ad (also free to Guide advertisers). call 608-345-2880...
---

Wednesday, May 23, 2018
Host: MIG Commercial Real Estate
Landmark Oaks, 2921 Landmark Place, Madison
Registration: 1:00 pm • Program: 1:30 pm
Commercial Development Updates
City of Verona, Adam Sayre, Director of Planning and Development
City of Fitchburg, Michael Zimmerman, Assistant City Administrator/
Director of Community & Economic Development
City of Middleton, Mike Davis, City Administrator
This is a FREE program. Seating is limited.
Please email registrations@wisre.com to reserve your spot.

...more
---
SAN FRANCISCO — Amazon Go, the Amazon convenience store that aims to remove a persistent frustration for shoppers by eliminating the checkout line, is coming to San Francisco and Chicago.
The Seattle Amazon Go store, in the first floor of its headquarters, was open to staff for a year as Amazon worked the kinks out of its proprietary technology, made up of hundreds of cameras and sensors that allowed customers to swipe an app on their phone, walk into the store and grab their items, and just walk out — without talking to a cashier or swiping bar codes.
Amazon is now hiring for managers for similar stores in San Francisco and Chicago.
...more
RSK: These could work well in College Campus areas or downtown for lunches etc.

Ken Notes: When Chicago opens I will schedule a road trip, anyone want to sponsor it?
---
---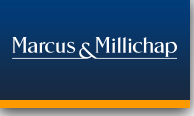 High Demand for Stabilized Assets With a Long-Term Lease Boosts Investor Interest in Industrial Sale-Leaseback Deals

Appeal of sale-leasebacks on the rise.
The convergence of three factors has sparked increased interest in sale-leaseback options for companies that own and occupy industrial space. The extended growth cycle and emergence of e-commerce has spurred demand for industrial space nationwide, pressuring vacancy rates to their lowest levels on record. At the same time, industrial property values have risen substantively, offering property owners significant profit potential that can be reinvested into their businesses. Adding to this mix, new tax rules placed in effect this year will reshape business interest deductions and the cost-effectiveness of businesses owning the real estate in which they are located. The new tax code also allows for businesses to depreciate 100 percent of certain assets over one-year, leading business owners to invest more extensively into current operations...
...more

RSK: Industrial is still the darling of the industry.
---
Mid-America Real Estate - Wisconsin, LLC offers the same high level of service in property leasing, asset management, tenant representation and investment sales for which Mid-America has become known.
---
MELVILLE, N.Y., May 8, 2018 /PRNewswire/ -- A&G Realty Partners has been retained to dispose all of the real estate assets of The Bon-Ton Stores, Inc., on behalf of a joint venture between Great American Group, LLC (a subsidiary of B. Riley Financial, Inc.), Tiger Capital Group, LLC and Bon-Ton`s Second Lien Noteholders. The joint venture acquired the retailer`s assets on April 18 after submitting the winning bid to the U.S. Bankruptcy Court for the District of Delaware.
Bon-Ton`s retail real estate assets include 22 fee-owned properties, seven ground leases and 194 leased locations with a significant amount of remaining term. "These stores are located in well-performing regional markets," said A&G Co-President Andy Graiser. "The availability of these locations creates a wide range of possibilities for expanding retail chains, as well as developers across the entire real estate spectrum. Opportunities range from traffic-driving stores, food halls and entertainment venues, to healthcare, residential, education and other non-retail uses."..
...more

RSK: That is a lot of real estate assets to liquidate.
---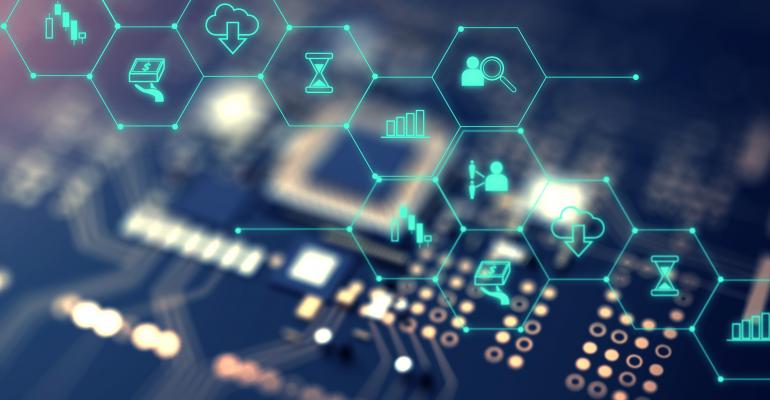 Here are several ways—both big and small—commercial real estate firms are using platforms, services and products to better manage and enhance the use of their assets.
The commercial real estate industry is not usually first thought of when it comes to technological advancements. But slowly, that is changing. Increasingly, technology is helping property management firms automate systems and processes, and improving tenants' experiences...
...more

RSK: Most of us are in CRE management to some degree even if it is just managing the management company. Read this.
---
View Our May Digital Version Online Here

Subscribe to Real Estate CIREX Digest

Subscribe to CIREX to receive our monthly Real Estate Digest in PRINT.
Hundreds of property listings, organized for easy browsing.
New properties are featured every month.
Property/Drive CIREX Members alphabetically listed in our extensive directory.
...more
---
Take a look at the phrases below.
What do commercial real estate brokers do? ... How to become a commercial real estate agent. ... How to become a commercial real estate broker. ... Commercial real estate license. ... Getting into commercial real estate. ... So you want to get into commercial real estate. ... How much does a commercial real estate broker make? ... How to run a commercial real estate company. ... How to get a job in commercial real estate. ...

Obviously, these are phrases that are used when someone is Googling and wants to do some research about what it takes to get into commercial real estate....
...more

RSK: We all need to read this one!...
---

The Gialamas Company`s premier development. The park has over 57 buildings containing 200+ companies, occupying over 3.0 million square feet.
---
Coworking has proven to be more than just a fad, as WeWork turns into a global empire and regional operators expand their fields of influence, but it has lost the scrappy underdog feel that made it appeal to its first members.

"When we started, [our membership] was a lot more startups, and as time went on, we've seen nonprofits and companies that just don't see the need to take their own space," The Yard founder Morris Levy said. "It definitely expanded; we have financial companies with us, attorneys, accountants — it's really the full gamut today."...
...more
RSK: I like this. Just like retail, co-working space is morphing as well.
---
GREEN BAY, WIS. — Architecture, engineering, environmental and planning firm ISG is moving into the WaterMark building in downtown Green Bay. The firm will occupy 14,000 square feet. ISG is currently designing its new space on the third floor and anticipates a September 2018 move-in. After acquiring Raasch Associates in September 2016, ISG has grown its Green Bay presence by more than 40 percent. Three Sixty Real Estate Solutions LLC developed the six-story WaterMark building, which anchors the CityDeck, a community venue for dining and outdoor concerts...
...more
---

...more
With over 200 experienced real estate professionals, Knight Barry provides exceptional support and service. Visit us online for more information about our 40+ commercial and residential offices throughout Wisconsin and Michigan.
---
When large, sprawling corporate campuses were built in the suburbs decades ago housing headquarters for giants like McDonald`s, Ameritech and Motorola, no one predicted they would now stand nearly vacant...
...Alternative plans are beginning to take shape at several suburban properties. In Hoffman Estates, Somerset Development of New Jersey has outlined plans to convert the AT&T campus into a self-contained "city" using the existing buildings for 1.2 million square feet of offices, 60,000 square feet of retail shops and 80,000 square feet of conference space, while new construction would add 375 apartments, 175 townhouses and maybe a 200-room hotel...
...more

RSK: These business parks turning into self contained cities is an interesting idea.

Ken Notes: I would think that with boomers turning 65+ retirement communities with lifestyle amenities may be very popular.
---
The U.S. Supreme Court made a momentous decision Monday in striking down PAPSA, the law preventing states from regulating sports gambling.
Because states have now been given the freedom to design their own sports gambling framework, uncertainty reigns over just how much effect the ruling could have on commercial real estate...
...more

RSK: Probably not in Wis. We have agreements with the various Indian Tribes plus the lottery. But Sports Gambling is huge!
---
Affordable. Versatile. Excellent visibility. A unique gem tucked alongside Madison's West Beltline Highway 12/14...
---
What does the changing of the guard within America's workforce mean for the office market? Firstly, the retirement of the largest generation in history – the Baby Boomers at 80 million – has caused some to resign themselves to the fact that we will be needing less office space. But the reality is more complicated because people are working into their retirement years: the raw numbers say that, as of 2016, nearly 9 million people aged 65 or older were still on the job. Beyond this, there are the later Boomers, now aged 55 to 64, numbering 25.5 million in the workforce, and are likely to swell the ranks of the 65+ (working) cohort with an additional 15 million by 2025....
...more

RSK: Gen Z and Boomers working well past 65 will not be enough to create a demand for more office space.
---

Expect Professional Management with a Personal Touch
with every T. Wall Urban Village.

(608) 575-1018 or Contact@TWallEnterprises.com

...more
---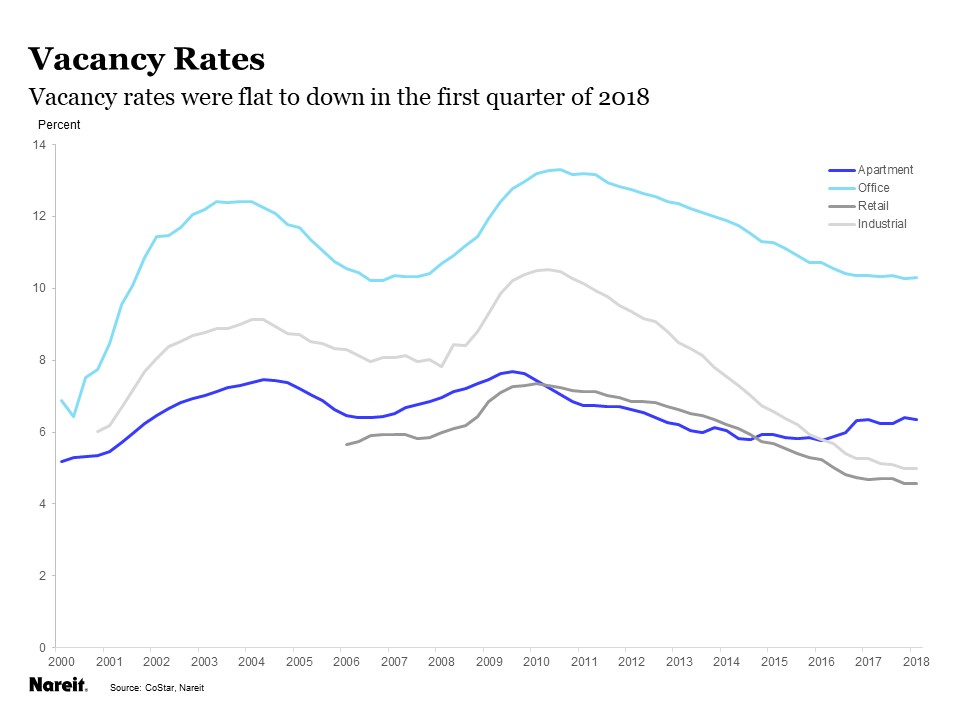 Vacancy rates remained low in the first quarter of 2018 for the major commercial property sectors. Vacancy rates were unchanged among national office, retail and industrial markets, and ticked down 10 basis points in apartment markets, according to recent data from CoStar.
Market conditions cooled a bit, however, as rent growth decelerated slightly for most property sectors. Industrial properties are outpacing the other sectors with rent growth of 6.0 percent over the past year, only slightly off the pace in 2016 and 2017. Rent growth of office and retail properties decelerated as well, to 1.7 percent and 1.8 percent, respectively. Apartments were the outlier again, with a 20 basis point pickup in rent growth, to 2.6 percent.
...more

RSK: Great graphs explaining each CRE sector.
---
JUNE 2018

June 4
CCIM/SIOR Golf Outing
The Legend at Merrill Hills
June 6 | 3:30 – 5:00 PM
New Member Orientation
CARW Training Room
June 7 | 9 – 10 AM
Coffee with CARW
Revitalizing the Menomonee Valley
June 11 | 11:45 AM-1:15 PM
Lunch and Learn
State of Manufacturing in Wisconsin with Kurt Bauer of WMC
June 13 | 4:00 – 5:30 PM
NextGen Construction Panel: Cost, Quality, Schedule & Construction Delivery Methods
CARW Training Room
June 20 | 3:00 – 5:30 PM
CARW/CoreNet
Northwestern Mutual HQ Event and Tour
...more

RSK: A list of CARW Events and CE.
---

With the largest Real Estate Practice of any law firm in Wisconsin, Reinhart offers clients custom-tailored real estate insight.
---

Next Event:
CBG Sporting Clays Event on 5-22-18
Date: Tuesday, May 22nd, 2018
Time: 03:30 PM
Event Details:


CBG Sporting Clays Event on 5-22-18 Please register for our 4th CBG Sporting Clays summer social event at the Waunakee Gun Club on Tuesday, May 22. Shooting is optional and all are welcome to come out and socialize. Schedule will be shooting from 3:30 - 6:00 p.m. followed by food and drinks.
CBG Meeting and CE -(course TBD)
Date: Wednesday, June 13th, 2018
Time: 7:15 AM

Event Details:
Save the date for hosting our breakfast meeting and & CE (course TBD) on Wednesday, June 13, 2018. More details to follow. The breakfast meeting schedule is: 7:15 to 8:00 breakfast and networking 8:00 to 9:00 meeting 9:00 to noon CE. This continuing education class will be taught by Reinhart Boerner & Van Deuren, s.c. This approved course will count towards the credits needed for Wisconsin licensee renewal.


Congrats Deal of the year winners...
Presentation Here
!
Note from RSK: At our CBG Madison meeting on Wed. April 11th, CARW and Catalyst gave a demonstration on their property data system. To find out more go here. It is no charge for a few months.

Actually, there is no charge to list properties on the system... just to use the data and view properties. This is the opposite of Property Drive which charges for a listing but allows anyone to view the data and properties. We are neither endorsing or directing you to join Catalyst but want you to have the information to make a choice on your own company`s needs.

See More Here:
...more
---

New Developments for Commercial Brokers 2018
May 23 @ 1:00 pm

-

4:30 pm

Landmark Oaks - 2921 Landmark Place
This is a FREE program – but seating is limited. Please email registrations@wisre.com to reserve your spot.
The link below will take you to the flyer for complete details.
New Development Commercial Brokers 2018 Flyer
...more
---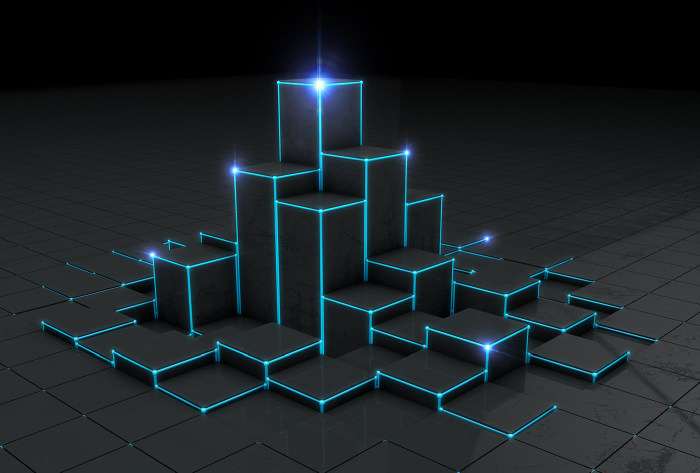 As cryptocurrency speculators have ridden the Bitcoin wave up (and down) over the past year, a different group of global professionals has come to realize the potential benefits of this technology: real estate investors, developers, operators, and service providers. Their shared cautious optimism has very little to do with the rise or fall of cryptocurrency prices, but instead comes from the promise of the underlying technology that fuels Bitcoin and its offspring: the Blockchain.
A Blockchain is a type of distributed ledger. This means that every participant has his or her own copy of the ledger and there is no central record of account. Once recorded, ledger transactions cannot be altered and every copy of the ledger is identical across the network. The network and all constituent parts act as a database that records transactions – generating an immutable audit trail for transactional activity. The network can be either completely open or open only to trusted counter parties...
...more

RSK: Do not confuse Block Chain Technology with Bitcoin!!
---
Former Salon Space for Lease, Salon had: Reception Desk, 7 Salon Chair Stations, 3 Shampoo/Wash Stations, 2 Pedicure Stations / 2 Nail Stations, 3 Private Massage Rooms, Private Office and Private Mixing Room/Laundry Room...
...more
---

Our roster of restaurants reads like a who`s who of Madison`s favorite eateries: From Monty`s Blue Plate Diner, to The Avenue Bar, to Steenbock`s on Orchard, each is unique in its atmosphere and menu and each is the best at what it does!
...more
---
"Time is money," as the saying goes, but around the country in apartment buildings new and old, mobility is the new cash cow.
Increased mobility options, including transit, car-share, bike-share or ride-share, have shown to be directly related to higher rents for apartments, according to a recent study conducted by RCLCO and TransitScreen...
...more

RSK: And if you have all three...such as the likes of Monroe Street, Downtown and Atwood area you have it made.

Ken Notes: I try not to use Cirex as a soapbox, BUT a park and bike facility at Aliant Energy Center would be perfect for Madison - 6,500 spaces just sitting there!!!!
---
Landmark historic Madison restaurant on the market for the first time in 41+ years as the owners are ready to retire. 5,561 SF building on a 1.04 acre lot with plenty of parking. Sale also includes a rental property located on the adjacent parcel at 2912 E Johnson St. consisting of 3 apartments - one 2 bedroom - 1 bath unit on the first floor and two efficiency units on the 2nd floor...
...more
---
Accepted Offer - Excellent 3 Unit in the heart of Madison. Close to parks, Capitol, UW and downtown. Unit 1 is a large 2 bedroom (could be concerted to a 3 easily) Unit 2 is a 1 bedroom and Unit 3 is a large efficiency. Rare 2 car detached garage on a corner lot. Possible development site. Co listed with Kay Kamps First Weber. No showings until 5/21 Property is vacant. Estate.
...more
---

Offering real estate services and design-build construction solutions for growth oriented clients...
...more
---
201 Moravian Valley Road, Suites M & L (r), Waunakee, WI, End Cap!, 3980 square feet total with a 1300 square foot office and a 2670 square foot warehouse, 16 foot ceilings and two drive-in doors.
...more
---
Thanks you for sponsoring CIREX and Cirexnews.com
...more
---

Ruedebusch Development & Construction, Inc. is a highly qualified, vertically integrated full service commercial construction, and real estate development company located in Madison, Wisconsin which offers:
Commercial Real Estate Development
Design Build Construction
Commercial Real Estate Brokerage
Economic Development, Commercial Real Estate, and Facility Consulting
...more
---
Professional Real Estate Management and Sales
---
Madison Lifestyle Office Portfolio comprises 16 Class A properties totaling over 1.7 million square feet of leasable area and an additional 8.3 acres of development land. The portfolio is located on the west side of Madison, Wisconsin.
---
Newmark Grubb Gialamas specializes in investment sales, office, retail, industrial, land, multi-family properties and 1031 exchanges. Our knowledgeable, local brokers are subject experts in their field.
---
Our focus is your focus, our goals are your goals.