---

Cirex News is emailed weekly to over 1,300 CRE Brokers/Agents and people interested in commercial real estate. In our weekly News & Views you can promote your clients properties and your services for just $15 for new listings (If it is put into the Cirex Guide no extra charge) and $25 for a banner ad (also free to Guide advertisers). call 608-345-2880...

---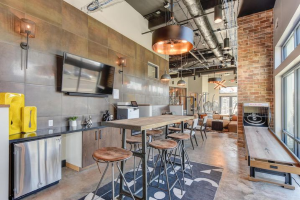 A generation of renters raised through the Great Recession, dwindling affordability and the advent of social media is leading to new and competing approaches to marketing housing.
Generation Z, defined by Pew Research Center as people born after 1996, is now entering traditional multifamily properties, bringing tastes for smaller apartments, more practical amenities and even influencers with them. And don`t mistake them for millennials, the cohort right before them, Streetsense Director of Trends and Consumer Forecasting Jamie Sabat said.

"We see so many developers talking just about millennials," Sabat said. "But millennials are more in the age bracket where they`re having children and starting to move into the suburbs."

A generation of renters raised through the Great Recession, dwindling affordability and the advent of social media is leading to new and competing approaches to marketing housing.

Read more at: https://www.bisnow.com/national/news/multifamily/gen-z-calls-for-a-new-multifamily-marketing-strategy-103051?utm_source=CopyShare&utm_medium=Browser
...more

RSK: Gen Z is much more conservative fiscally then their predecessors, Millenials. Hence they do not want debt and want flexibility to move where they job might take them. Smaller spaces more amenities please. Share the rec room and kitchen works for them.
---
View the 2019 Deal of the Year Awards presentations here. Congrats to all the winners and nominees.

NEXT EVENT:

4/9/20 Breakfast Meeting and CE

Date: Thursday, April 9th, 2020 at 07:15 AM

Location: Lyrica Building
Thanks to our sponsor, Fourcap, for hosting our breakfast meeting and CE on THURSDAY, April 9, 2020 at the Lyrica Building, 1010 E Washington Avenue, 11th Floor, Madison. The breakfast meeting schedule is:
7:15 a.m. - 8:00 a.m. breakfast & networking
•8:00 a.m. Welcome
•8:05 a.m. Meeting
•8:50 a.m. - 9:00 a.m. Property Pitches
•9:00- Noon: CE taught by Reinhart Boerner & Van Deuren, s.c.
If you have any questions, please contact Wendy Sullivan at wendy@advantageosborne.com


...more

Ken Notes: A wonderful showing for the region! Any winner or nominee is welcome to be a guest on my radio show, Development Matters. Just call Ralph or me...
---
Billionaires have become central to the Democratic primary race — thanks to both their donations and their taxes
.
A wealth tax, like the ones proposed by presidential candidates Sen. Elizabeth Warren and Sen. Bernie Sanders, would make ultra-wealthy Americans pay the federal government a small percentage of their net worth each year.


Former New York City Mayor Mike Bloomberg proposed a `surtax` on ultra-wealthy Americans` income that would leave their net worth alone and would bring in much less revenue, but is more feasible than Warren and Sanders` plans.


Despite popular support, any bill for a wealth tax would have to overcome opposition in both Houses of Congress, the White House, and the Supreme Court before becoming law.
...more

RSK: Wow you need to read this to see the difference. I am not for a wealth tax on assets...too cumbersome and the asset needs to be appraised each year. To me mark up isn`t mark up until it is sold. In other words income would be a better way to tax than assets even though it would bring in less money. Of course I am not a fan of all taxes but of a few.
---
Biproxi, the leading end-to-end commercial real estate platform trusted by the world's largest commercial brokerages, today announced that it has acquired Officespace.com. The acquisition will allow Biproxi to consolidate all of its commercial real estate (CRE) data and listings on the Officespace.com website, which is already the second-largest CRE listing site in the U.S. with over 550,000 listings and is visited by over 350,000 buyers and tenants every month. In addition, OfficeSpace.com has historical data on over 1.7 million listings reaching back over 15 years.
"We're excited to add Officespace.com to the suite of products and services available from Biproxi and to expand their offerings more broadly to the commercial real estate community," said Biproxi CEO Gordon Smith. "This acquisition will allow us to aggressively build on the success that Officespace.com has seen as a listing site, while also continuing to develop a robust set of solutions for brokers under the Biproxi brand."

...more

RSK: Another Merger & Acquisition in the CRE Data field. This may give CoLoop or LoopStar a run for its money.

Ken Notes: not sure where they get their data but they have 397 Madison listings though many without data. It seems like PropertyDrive should make a "deal" to provide data so we can maintain a one stop shop...
---
Just Listed Exclusive Investment Portfolio: Income Property includes 55 Buildings/218 Units located in West Madison & McFarland @ $35,000,000. Offering consists of:
(32) Duplexes
(2) 4-Units
(4) 5-Units
(5) 6-Units
(12) 8-Units

There are 172 Two Bedroom Units & 46 Three Bedroom Units. All bids due 4/1/20 on entire Portfolio. Comprehensive Portfolio Brochure & Bid Terms found on MLS #1876982
...more

Ken Notes: Bids due soon....
---
IA Management is a full service property management company located in Madison, Wisconsin. Our objective is to be a profitable leader in both commercial and residential real estate.
---
Joseph Daniels is unlike anyone you've ever met in the world of real estate and construction. At the age of 27, he has already been backed by one of Europe's richest families and a hedge fund titan, met Indian Prime Minister Narendra Modi to discuss tackling the global housing crisis and built houses on two continents.

He wants to turn his company, UK-based Project Etopia, into the Tesla of housing, by which he means building high-quality, affordable homes that create energy rather than putting carbon dioxide into the air.

It may sound overly ambitious, but then you factor in Daniels' background. He became homeless for the first time at 15, and has been homeless on four separate occasions. His mother had mental health issues and his father was physically abusive.
...more
RSK: Not the prettiest on the outside but really a great concept and has so much potential.

Ken Notes: Of course I am a fan and believe the next self made billionaire will come from next gen manufactured housing or last mile shipping...
---
Traditional brick-and-mortar shopping offers customers more than an opportunity to purchase—it's a chance to have a personal interaction with a brand. From the unique way a brand merchandises items down to the lighting and design, music and employees, a brick-and-mortar store experience is just that: an experience.

As customers continue to move towards a digital landscape, brands are exploring new ways to break through the digital noise and offer customers tactile, sensory, and personalized experiences—effectively turning built environments into ad space...
...more

RSK: Very interesting concept. Wonder if it will work and help out the Malls a bit.
---

608-255-5060 or 608-255-8780 info@fiorecompanies.com

...more
---
A tiny penthouse apartment in New York City is on the market for $645,000.


At just 350 square feet, that puts the cost at $1,843 per square foot, which is $471 more per square foot than the Manhattan average.


The compact SoHo studio, which was previously listed for $750,000, was designed with simplicity and multifunctionality in mind.


The space is also tech-heavy, including motorized blinds, energy-efficient light bulbs, Nest security cameras, and air purifiers.

...more

RSK: This is for you Kenny H...not for me...unless you double the size.

Ken Notes: I am just saying we need a mix of options to solve all our problems, but I would take this in a heartbeat... NYC here we come, if Ralph is buying that is...
---
---
As Americans increasingly shop online and stay at home, can malls find new community appeal?
Les Sandler has seen the future of the American mall, and it involves blacklight mini golf courses, archery tag (foam-tipped arrows, don't worry), and interactive batting cages.
Sandler and his son Jonah run Scene75, a Dayton, Ohio–based company that's found a niche in the new retail economy renovating old warehouses and big box stores to create massive entertainment centers. Since launching in 2009, their company has transformed furniture warehouses, former Kmarts, and other retail real estate into family-friendly venues filled with attractions and games...
...more

RSK: Maybe even some indoor golf? Actually re-purposing might be a good thing. I would also look at housing on the sites as well.

Ken Notes: Any retail space will have to be a destination. McDonald`s figured this out decades ago with Playlands. Do not forget boomers are now in there 70`s and are looking for things to do other than run for president.
---
Madison Lifestyle Office Portfolio comprises 16 Class A properties totaling over 1.7 million square feet of leasable area and an additional 8.3 acres of development land. The portfolio is located on the west side of Madison, Wisconsin.
---
For the most part, several West Coast ports saw imports come in as usual last month, despite the spread of the coronavirus, according to recent data and port spokespeople.

But the contagion continuing to advance through February and subsequent months would likely spell major trouble for companies sourcing goods and supplies from China...
...more

RSK: We shall see what happens in a month or two. If the outbreak keeps ratcheting up this could be a huge problem.
---
ALBANY, N.Y. – With the Boy Scouts of America filing for bankruptcy protection Tuesday, dozens of camps and reservations owned by local Scouting councils throughout New York may soon face an uncertain future.
The organization is expected to liquidate its assets to settle thousands of lawsuits claiming sexual abuse that have been filed in recent months.
That puts 32 Scouting reservations – which account for over 35,000 acres – throughout New York at risk for sale, even though they are owned and operated separately from the national group.
Most of the properties sit on scenic lakefront properties...
...more

RSK: I am sure just about every state has BSA Camps on some prime property. This may be a long drawn out battle.

Ken Notes: They have some great camps in Wisconsin. Many a week was spent at Twin lakes which has already been sold...
---
High Point Office Park is an 11-building, 217,418 square foot office park located in one of Madison, Wisconsin's finest western locations.
---
Bed Bath and Beyond is closing 41 stores in the US and Canada, according to a company spokesperson.


Spokeswoman Jessica Joyce shared the full list with Business Insider and said that these stores have either already closed or will close in the next few months.
Bed Bath & Beyond is kicking off 2020 with dozens of store closures across the US and Canada.
The company shared a list of stores closing with Business Insider, which reveals that it will be shuttering locations in 20 states across the US. These store closures come as the company looks to kick start turnaround efforts under the leadership of new CEO Mark Tritton.
Bed Bath & Beyond spokeswoman Jessica Joyce told Business Insider that some of these 41 stores have already closed in early 2020; the remaining stores will close in the next few months, she said...
...more

RSK: Only one in Wisconsin and that is in Racine.
---

Bagels & Banter – The Life Cycle of a Listing and How MLS Rules Apply
February 26 @ 9:00 am - 10:15 am
WRA Education Center - 4801 Forest Run Rd
Discussion will include the new MLS Rule Change Regarding Mandatory Inclusions of Listings taking effect March 1, 2020.
Other Hot Topics –
Deadlines and fines, the status of Delayed, days on market, rules regarding pictures, options for reporting an offer, where your listings display on the Internet, tracking listing activity, and anything else MLS you want to chat about.
Brought to you by the Professional Development Committee
...more
---
Inadequate backup plans and limited supply chains have put the automotive industry in an especially tenuous position for surviving the ongoing coronavirus outbreak, according to two analysts studying the situation. Should the situation extend close to the first day of Spring, the effects of that lack of preparedness could become especially acute.
The virus, first discovered in Wuhan, China on Dec. 31, 2019 has already killed 2,129 people as of Feb. 20 according to the World Health Organization. All but three of those deaths are in China, but the coronavirus has been detected in people in 27 countries. The outbreak has caused automakers and suppliers to curtail or cease production in China and South Korea due to a lack of parts and the desire to minimize the possibility of passing it along from interpersonal contact. ..
...more

RSK: This may have a major impact on Industrial/Warehouse CRE sector as well....stay tuned!
---
If you own real estate and decide to lease it out to someone else, then congratulations: you are now a landlord in the eyes of the law. Whether you lease out a single family home or apartments in a multiplex building, there are many landlord responsibilities that come with the territory.
Some duties seem clear, like collecting rent or finding tenants for a vacant unit. Others, however, may be less obvious. The more you learn, the more success you will have with your real estate investments. Let's examine 10 landlord responsibilities you may have overlooked.
1. Knowing the Landlord-Tenant Laws for Your Jurisdiction...
2. Preparing a Legal Lease Document...
3. The Duty to Deliver Possession...
4. Implied Warranty of Habitability...
5. Respect the Tenant's Right to Quiet Enjoyment...
6. Completing Repairs in a Reasonable Time Frame...
7. Providing Safety Measures...
8. Reporting Crime...
9. On-Site Property Management...
10. Responsible for Property Manager's Acts...

...more

RSK: A bit dated but still meaningful...
---

With the largest Real Estate Practice of any law firm in Wisconsin, Reinhart offers clients custom-tailored real estate insight.
---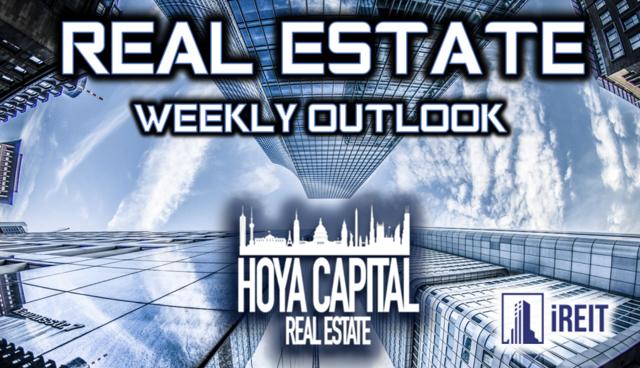 Summary
Real Estate stocks led U.S. equity markets to fresh record highs this week, shaking off coronavirus-related losses amid a frenetic slate of corporate earnings and M&A news.


Adding on to its impressive 3.2% gains in the prior week, the S&P 500 finished higher by another 1.6% while the Dow Jones Industrial Average added nearly 300 points.


REITs delivered their best week in more than a year, jumping 4.2% as earnings results continue to top estimates and the M&A animal spirits come alive.


Cell Tower REITs surged more than 10% after Sprint and T-Mobile reached a merger deal. Meanwhile, Simon Property plans to buy Taubman Centers, further consolidating Class-A mall ownership.


Residential REITs, homebuilders, and housing-related companies continue to lead the charge in 2020, delivering strong earnings this week as the U.S. housing market has come back to life.
Real Estate Weekly Outlook
The animal spirits are alive and well. A frenetic slate of corporate earnings and M&A news was exactly what the doctor ordered to restore harmony - and record highs - to the U.S. financial markets following a two-week panic over the coronavirus outbreak. While the global economic impact of the outbreak remains unclear - particularly... ...more

RSK: A good article on REITS and their performances. Who knew Cell Tower REITS would be up so high?
---
Our focus is your focus, our goals are your goals.
---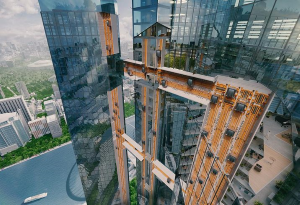 Multiple companies are working on new technology that will make escalators and elevators more space-efficient and cost-effective.

Among the most eye-popping is Thyssenkrupp Elevator's testing of cableless, multidirectional cars that move both vertically and horizontally through elevator shafts.

Thyssenkrupp`s MULTI product is the world`s first rope-free elevator that moves horizontally and vertically through and between buildings.

While traditional elevator systems rely on hanging cables or hydraulic systems underneath to gain lift, MULTI moves through the power of magnetic levitation much like train technology, Thyssenkrupp Elevator Head of Digital Services Jon Clarine told Bisnow...
...more

RSK: Very interesting and the technology is already here and working.
---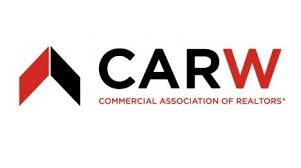 Up in Smoke? Marijuana & Real Estate
March 2 @ 11:45 am - 1:15 pm
Up in Smoke? Marijuana & Real Estate The cannabis industry (and its real estate needs) is growing–leaving agents and clients in a risky position. The impact of marijuana use and production is a hot topic across the country that will only continue to intensify as more states push towards legalization. With our neighbors to the south legalizing marijuana, what does this mean for Wisconsin? This presentation examines pitfalls and risk reduction techniques for real estate agents.
Join us for this interactive lunch and discussion with speaker Trista Curzydlo. With the knowledge you expect from an attorney and the sense of humor you wish your attorney had, Trista brings a fresh perspective to teaching continuing education classes for real estate licensees...
...more
---

...more
With over 350 experienced real estate professionals, Knight Barry provides exceptional support and service. Visit our website for more information about our 50+ commercial and residential offices throughout Wisconsin, Michigan, and Minnesota.

MADISON: 2450 Rimrock Road, Suite 204, 608-255-2700
CAP SQUARE: 44 E. Mifflin Street, Suite 101, 608-255-2700
---
The hot, wet state of Florida is often held up as the poster child for climate change and rising sea levels, yet its real estate market has boomed despite the related risks. Prices have risen and investment has poured in, even as the warning drumbeat about the potential downsides related to climate change and rising sea levels have grown steadily louder.
So it is not hard to see why the area's real estate industry has chosen to ignore the warnings and keep building and investing, even in the areas where the danger is most acute. The science says one thing, but the money says another. The people who use real estate are not changing their behavior as a result of climate, so the industry isn`t either.
You don`t have to look hard to find analyses that highlight the particular risk faced by Florida, and its largest city, Miami, when it comes to the impact of climate change. The porous limestone underlying much of Florida makes the state particularly vulnerable to rising sea levels...
...more

RSK: The Wall Street Journal wrote an article on floating foundations that can rise and fall with the increased base water levels. It might just work like a floating pier or Giant house boat. Why not just use large obsolete cruise ships and tie them up at large docks and piers? Just thinking outside the box a bit...
---

Our roster of restaurants reads like a who`s who of Madison`s favorite eateries: From Monty`s Blue Plate Diner, to The Avenue Bar, to Steenbock`s on Orchard, each is unique in its atmosphere and menu and each is the best at what it does!
...more
---
Day care building for lease in Cross Plains, only 10 minutes from Madison`s west side. Ideal for day care or school, but could be converted into office or medical space. The facility includes two outdoor play areas, six class rooms, two ADA restrooms, a large kitchen, a small office space, and full basement...
...more
---
Sponsor


Offering real estate services and design-build construction solutions for growth oriented clients...
...more
---
Eclectic Schenks Corners. A bit of old and new mixed in the build out. Up to 2 bays remain 940 sf &1,680 sf. 1,680 sf is perfect for a coffee shop with old brick & beams exposed. Spaces can be combined. Tenant pays utilities. Exposed brick, heating, wood, skylights and more. 2 Units have basement for use.
Also:
...more
---
New construction office or retail space available for lease on Madison`s NE side on the first floor of the PACKTENN apartment building. New construction provides you with the ability to design your own space with storefront glass and drive thru make this space highly desirable. Ideal for office space users desiring easy access and visibility or neighborhood cafe/coffee shop.
...more
http://propertydrive.com/search/property.asp?proptype=1&propid=7742
---
Former KFC location. Property only. Vacant. Being sold in"As Is " Condition. Corner of Oak and E. Wash.. Drive through window. Madison Metro stop at corner. On major E/W route to the Capital. 2nd Picture in Attachments is as it appears today. Co-listed with Ralph Kamps.
...more
---
Just off E. Washington behind the new Hy-Vee. Many suite options ranging from 150 sf to 1,880 sf with rates from $10.00 to $14 gross, depending on size term and TI`s. Landlord pays all. On bus line. Great for non profits, small office/service reps. Interstate and airport a minute away. Agent interest. Controlled storage also available for pharmaceutical reps, suppliers etc...
...more
---
Brick exterior, interior exposed brick, elevator, 14 ft. ceilings, Stamped tin ceilings, oversize windows, wooden beams, unfinished basement storage, on State and National Register of Historic Places. total 31,050 sq. ft., 57 parking stalls. 100% leased.
...more
---
Thanks you for sponsoring CIREX and Cirexnews.com
...more
---

Since 1975, Flad Development & Investment Corp. has emerged as a leader in the development of quality commercial real estate projects in Madison and Milwaukee.
---

The Gialamas Company`s premier development. The park has over 57 buildings containing 200+ companies, occupying over 3.0 million square feet.
---

Ruedebusch Development & Construction, Inc. is a highly qualified, vertically integrated full service commercial construction, and real estate development company located in Madison, Wisconsin which offers:
Commercial Real Estate Development
Design Build Construction
Commercial Real Estate Brokerage
Economic Development, Commercial Real Estate, and Facility Consulting
...more
---
"The attention to detail, preventative maintenance, and proactive communication exhibited by MIG makes them a true business partner."
---
Mid-America Real Estate - Wisconsin, LLC offers the same high level of service in property leasing, asset management, tenant representation and investment sales for which Mid-America has become known.
---
Professional Real Estate Management and Sales
---

Expect Professional Management with a Personal Touch
with every T. Wall Urban Village.

(608) 575-1018 or Contact@TWallEnterprises.com

...more
---
For lease on Medical Circle - Up to 4,902 SF Available
Currently being remodeled with new elevator
Open floor plans
Under new ownership
Beltline visibility & monument signage
Plenty of parking
call Mike Herl
...more
---

NAI Global is a leading global commercial real estate brokerage firm with over 400 offices worldwide and annually completes more than $20 billion in property-related transactions...

...more
---
---
Five flex/R&D buildings - 138,000+ sq. ft. - Hwy 51 and Hoepker Road - High End Image - Affordable and Flexible Floor Plans - Warehouse - R&D, Light Manufacturing - Showroom
---