---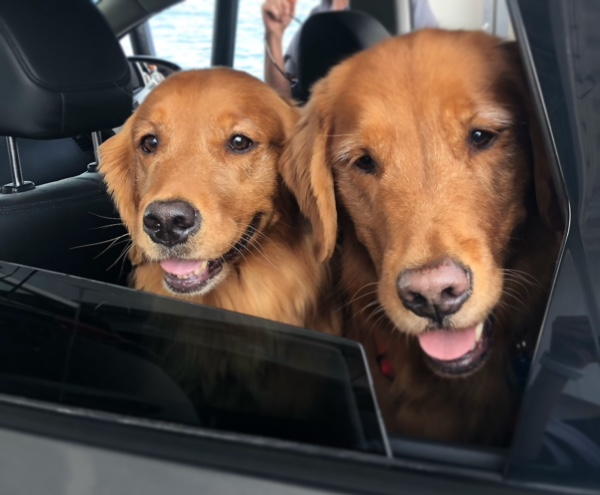 Commercial Broker News and Project Notes...
Need a primer on a commercial subject -- try searching CirexNews: Search Here!
To contact Ralph Kamps Please Email:
CirexNews [at] gmail.com
...more

Cirex News is emailed weekly to over 1,300 CRE Brokers/Agents and people interested in commercial real estate. In our weekly News & Views you can promote your clients properties and your services for just $15 for new listings (If it is put into the Cirex Guide no extra charge) and $25 for a banner ad (also free to Guide advertisers). call 608-345-2880...
---
The career patterns of those fresh-faced office recruits who might stay with the company for a couple of years – maybe – is one of the newest challenges for workplace designers.
As a design conference heard this week: "43 per cent of millennials expect to leave their jobs in two years. It's now about keeping people and keeping them motivated. And the magic of work spaces is that we can help out with that".
So posited Christine Candido, of the University of Sydney's School of Architecture, at the future-focused Work Place/Work Life conference in Melbourne, one of the regular Design Speaks forums hosted by Architectural Media...
...more

RSK: Definitely a hay day for designers. This needs to translate over to existing office buildings as well. A bit more challenging but there is more empty existing space that needs this than new space being built.

Ken Notes: EPIC continues to suggest that design is an integral part of their productivity and and ability to attract key employees.
---

CBG Meeting and CE-A New Construction
Date: Wednesday, October 10th, 2018
Time: 07:15 AM
Event Details:
Save the date for hosting our breakfast meeting and & CE-A New Construction on Wednesday, October 10, 2018. More details to follow. The breakfast meeting schedule is: 7:15 to 8:00 breakfast and networking 8:00 to 9:00 meeting 9:00 to noon CE-A New Construction. This continuing education class will be taught by Reinhart Boerner & Van Deuren, s.c. This approved course will count towards the credits needed for Wisconsin licensee renewal. If you have any questions, please contact Wendy Sullivan at 608/772-0060 or wendy@advantageosborne.com
CBG Annual Holiday Party & Meeting
Date: Wednesday, December 12th, 2018
Time: 04:00 PM
Event Details:
Save the date for our annual Holiday Cocktail Party & meeting with hors d`oeuvres and alcoholic refreshments. More details to follow. We hope you can join us from 4 p.m. to 7:00 p.m. on Wednesday, December 12. This is one of the most well attended events of the year for CBG members, affiliates, and their guests. We`ll have a short meeting and then it will be time to celebrate with your friends and colleagues. Contact Wendy with any questions at 772-0060. ...
Congrats Deal of the year winners...
Presentation Here
!
...more
---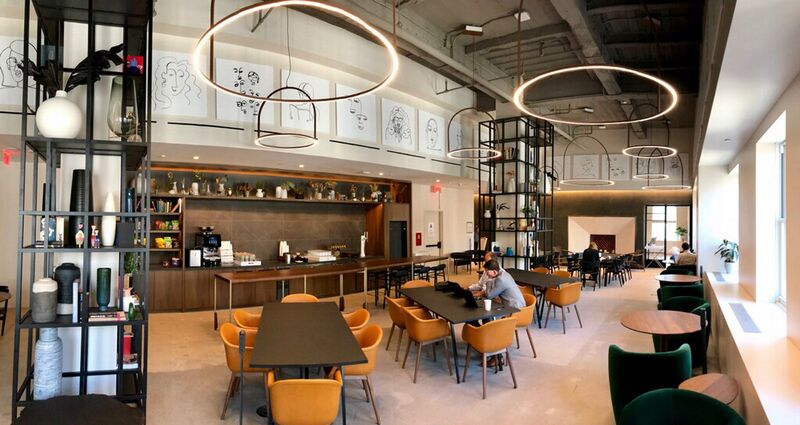 Convene
, which provides flexible meeting and working space, enlarged its midtown Manhattan footprint with its biggest lease ever, expanding a partnership with
RXR Realty LLC
and going after the small to medium-size tenant that industry leader
WeWork Cos.
has just begun to court.
The New York-based startup has leased 116,000 square feet (nearly 11,000 square meters) of office space spanning four floors at RXR's 530 Fifth Ave. The target is businesses with 10 to 100 employees.
"This is mainly for companies looking for under 10,000 square feet that have outgrown a co-working environment but are not yet ready to commit to a long-term lease with a building owner," Ryan Simonetti, co-founder and chief executive officer of Convene, said in an interview. "We feel that whole segment has really been forgotten about."...
...more

RSK: Another player in this sector. And all the time Regus just keeps doing what they do best and growing with no hype or fanfare. Love it.

Ken Notes: Was meeting with a broker from Minneapolis / St. Paul. over the weekend, she suggested that some of her major companies were moving into WeWork spaces for flexibility and convenience. They were taking full 20K floors in downtown...
---
Affordable. Versatile. Excellent visibility. A unique gem tucked alongside Madison's West Beltline Highway 12/14...
---
I connected with real estate investor, entrepreneur, writer, and educator Chad "Coach" Carson in 2015 when we were both getting into blogging about financial independence and retiring early (FIRE). We've developed a friendship around our similar values, family situations, and philosophies for life. We also are in a similarly fortunate financial situation early in life. However, our paths to FIRE could not have been more different.
...more
RSK: This does not have to be residential income either. I have mostly commercial properties in my portfolio.

Ken Notes: One more time, we would love to develop a weekly newsletter on investing in real estate for your clients...
---
7.5 Acres on the Sugar River in Paoli, this 10 unit mixed-use commercial/residential bldg has 10 unique, large units many with high vaulted ceilings overlooking the Sugar River. No one unit is alike. 7.5 acres, makes room for additional units or building, C1 zoning allows many uses. Real Estate only for sale. Building is fully leased. 48-hour notice for showings 10-12 on Tues & Thurs. Proof of funds availability needed...
...more

Ken Notes: Now this is a destination property!
---
Mid-America Real Estate - Wisconsin, LLC offers the same high level of service in property leasing, asset management, tenant representation and investment sales for which Mid-America has become known.
---
Victoria's Secret, Sephora, Nike and Nordstrom are among the retailers that millennial and Gen Z shoppers are flocking to shop at in 2018, according to the annual Love List Brand Affinity Index from Goldman Sachs and Conde Nast.


Millennials are defined as those people born between 1981 and 1996, according to the Pew Research Center. Gen Z shoppers are typically referred to as those consumers born thereafter.


These younger consumers are shopping online but also looking for in-store experiences that allow them to connect to the brand.
Retailers need to pay attention to younger shoppers and where they're spending money, because those destinations are constantly changing...
...more

RSK: This not just for younger shoppers...at least half the list is on my list.
---
View Our May Digital Version Online Here

Subscribe to Real Estate CIREX Digest

Subscribe to CIREX to receive our monthly Real Estate Digest in PRINT.
Hundreds of property listings, organized for easy browsing.
New properties are featured every month.
Property/Drive CIREX Members alphabetically listed in our extensive directory.
...more
---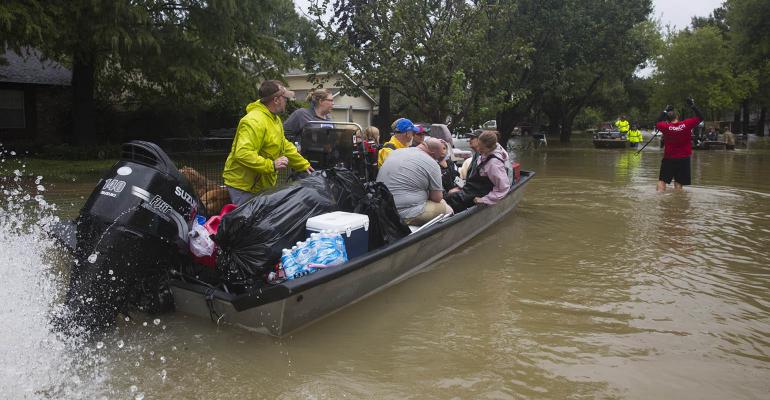 It remains to be seen how long the complete recovery of the real estate industries, both commercial and residential, will take in the impacted markets.
A year ago, three devastating hurricanes struck the United States. Since then, commercial real estate professionals in the affected regions have been dealing with the aftermath.
In many cases, commercial properties in the storm-ravaged areas of Texas, Florida and Puerto Rico either did not sustain significant damage or were able to bounce back. Some in the industry also say that investor interest in these markets continues to be high, pointing to the need to fuel recovery efforts or proof that some places were able to withstand brutal storms.
...more

RSK: Timely.
---
Our focus is your focus, our goals are your goals.
---
There's a long-running argument in American politics about whether the private sector or public sector is the most cost-effective delivery system for products and services society needs. New evidence reminds us that, when it comes to creating homes affordable to low-income families, seniors, veterans, and individuals with special needs, this is a false choice.
A new study by Abt Associates and analysis by the National Council of State Housing Agencies (NCSHA) reveals that affordable apartments financed by the Low-Income Housing Tax Credit—commonly referred to as the Housing Credit—cost about the same, on average, to develop as all apartment buildings, despite complying with a host of policy constraints that don't apply to market-rate developments...
...more

RSK: This always a tough call. I think the Enterprise Zones are a piece of the puzzle but not the whole.
---
Great location! 4 story, 27 unit apartment building with office/commercial space on the 1st floor and lower level. 10,785 sq/ft of office/commercial space. Built in 2005
...more
---
In 2017, we read a lot about big retail chains closing stores. But for small retailers, it may be a different story. A whopping 98% of all retail locations are small businesses, according to the National Retail Federation. If your store is thriving, could now be the time to expand into a second location?
Knowing When to Open a Second Location
In a shifting retail landscape, it's vital to consider all the factors carefully before you open a second store. Here are some questions to ask yourself.
How strong are your sales?
Have you maxed out your current market?
Do you have customers coming from far away?
Is your store in a market area large enough to support a second store, without cannibalizing your first location?
Can you afford a second location?Do you have time for a second location?
...more

RSK: This pertains to service business as well.
---

...more
With over 350 experienced real estate professionals, Knight Barry provides exceptional support and service. Visit our website for more information about our 50+ commercial and residential offices throughout Wisconsin, Michigan, and Minnesota.

MADISON: 2450 Rimrock Road, Suite 204, 608-255-2700
CAP SQUARE: 44 E. Mifflin Street, Suite 101, 608-255-2700
---
I sit in front of my computer and Google: Office Space Chicago. Up pops several generic companies.
I click on Maps and zoom into a specific area of The Loop that I am interested in. I click Earth and then 3D.
Moving my finger around the pad, I focus in on one specific building. It's near The Willis Tower, and I click on the address.
It shows me a property specific website that has all the basics. Pretty pics, information about the owners and what is available to lease. I click on one of the 20,000 +sq ft spaces. Up pops the PDF and then something else. It shows me three potential layouts of the space in 3D. At the bottom, it has a box pop up that asks me a couple of questions.
Notes:
...more

RSK: Prime example of going the extra mile. Not just the broker involved but the owner of the property and its management.
---

With the largest Real Estate Practice of any law firm in Wisconsin, Reinhart offers clients custom-tailored real estate insight.
---
Relentless multifamily construction across the country has finally hit landlords in the pocketbook.
Rent growth has slowed nationwide for the fourth straight year ending in July 2018, and the fast-growing cities of the past few years that propped up those numbers have fallen back down to earth, according to a Zillow study as reported by Bloomberg.
...more

RSK: It may have stopped its acceleration but it is still costing nicely here in Greater Madison, WI
---
Patrick Kennedy, the owner of San Francisco-based development firm Panoramic Interests—which in June 2015 completed the first high-rise micro-unit building in the U.S. with The Panoramic in San Francisco—has an unusual take on housing.
"We had a revelation about six years ago that we should approach development the way In-N-Out Burger approaches hamburgers," Kennedy said. "That is—simplify the menu, focus intensely on quality and lower the price. That's what we want to do for housing."...
...more

RSK: Many people think they can live in these small units...not sure I could with 2 Golden Retrievers but the concept needs to be developed somewhat. Like putting 2 or 3 of the units together in one for those like me.

Ken Notes: We need diversity in the housing market. There are few if any starter homes in the Madison market, and there is almost nowhere to site an upscale micro or small home. We need to change this, remember there is a much larger buying market out there. What we may want to live in is not for everyone.
---
The Florida Keys are known for their appeal to tourists eager to escape to Margaritaville and fish or snorkel in turquoise waters. Like other tourist destinations, the Keys—a string of islands off the southern tip of Florida—require workers to staff their restaurants, hotels, and glass-bottom boats.
Big Pine Key is a bedroom community where many people who live and work in the Keys year-round reside. The island between Key West and Marathon, Big Pine Key has a population of over 4,000. Monroe County, encompassing all the Keys, has a permanent population of slightly over 73,000. The median monthly rent in Monroe County is $3,500, according to Zillow—too expensive for much of the county's workforce. (The median household income in the county is $60,000.)...
...more

RSK: Might not be an idea here in flood-ravaged Southern Wisconsin.

Ken Notes: We should be able to do a sub 150K 800 sq ft starter home in an upscale walkable neighborhood in Madison somewhere. Shouldn`t we????
---
Industrial REITs own a variety of types of warehouse properties that support the global supply chain for the manufacture, storage, and shipment of goods. Of particular note is the rapid growth of logistics facilities used for the delivery of products bought on the internet.
Demand for logistics real estate has surged with the growth of e-commerce. Net absorption has been more than double over the past two years compared to the average pace of six years ago, according to data from CoStar. New facilities currently under construction equal 2 percent of the existing stock, a rapid pace of growth that is barely able to keep up with demand...
...more

RSK: And this my friends is all part of the morphing of retail and online commerce.
---
IA Management is a full service property management company located in Madison, Wisconsin. Our objective is to be a profitable leader in both commercial and residential real estate.
---
The average cap rate for industrial assets has dipped to a record low of 7.0 percent.
Demand for industrial space continues to outpace supply, resulting in higher rent growth and compression in cap rates.
Industrial real estate is so hot, investors "just can't get enough," says John Chang, senior vice president of research services with brokerage firm Marcus & Millichap.
With investors acquiring $30.5 billion in industrial assets in the first half of 2018, JLL's H1 2018 U.S. Investment Outlook report notes that the industrial sector is on pace for a new record year in terms of transaction volume and is expected to surpass the previous high point of $67.8 billion in 2015. That momentum, coupled with $20 billion in large scale transactions that are under contract and set to close in the second half of 2018, serves as evidence of the intensity of investor competition for industrial assets....
...more

RSK: 5 years ago who would have predicted this?
---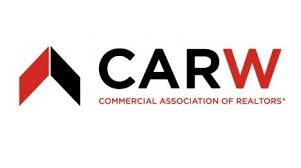 SEPTEMBER 2018

September 19
Rainmaker
HUB640
OCTOBER 2018

October 15 | 11:45 AM-1:15 PM
Lunch and Learn
CARW Training Room
October 18
CARW Sponsor & Thank you
October 24
Deal of the Year & Annual Meeting
...more

RSK: A list of CARW Events and CE.
---
Major Retailers Open Lean Outlets to Cut Costs As They Appeal to Millennials

Fast-food chain Taco Bell`s plan to open 300 new small-format restaurants across the country in the next four years is the latest by a slew of major national brands experimenting with smaller stores to cut real estate costs and cater to urban millennials.

Taco Bell, Barnes & Noble Inc., Whole Foods Market, Kohl's Corp., Nike Inc., Target Corp. and Nordstrom Inc. are just a handful of major brands looking to increase market share and wring out more dollars per square foot of space in expensive urban markets by opening smaller brick-and-mortar stores..
...more

RSK: I am not totally sure that "convenience" is the sole or major factor in the success of a small store. Location still plays a large role as well as the product being offered.
---
Madison Lifestyle Office Portfolio comprises 16 Class A properties totaling over 1.7 million square feet of leasable area and an additional 8.3 acres of development land. The portfolio is located on the west side of Madison, Wisconsin.
---

Silent & Live RPAC Auction
October 4 @ 5:00 pm

-

8:00 pm

Park Hotel - 22 S. Carroll St.

...............................

New Developments for Commercial Brokers 2018 Review

Adam Sayer, Director of Planning and Development, City of Verona
click here for presentation
Michael Zimmerman, Assistant City Administrator/Director of Community & Economic Development, City of Fitchburg
click here for presentation
Mike Davis, City Administrator, City of Middleton
click here for presentation
Tax Reform, Josh Ganshert, Baker Tilly
click here for presentation
Key Legal and Regulatory Updates, Tom Larson and Cori Lamont, Wisconsin REALTORS® Association
click here for presentation
...more
RSK: In case you missed the RASCW Commercial Update Seminar a link to the powerpoint presentations is above. Worth the time to go over it
---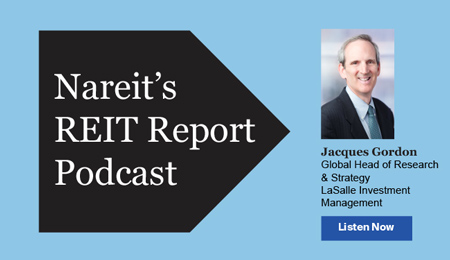 Jacques Gordon, global head of research and strategy at LaSalle Investment Management, was a recent guest on the Nareit REIT Report podcast.
Gordon will be speaking on the economic outlook for real estate at
on Sept. 24.
In terms of the real estate cycle, "we're in a good place," Gordon said.
"Fundamentals are healthy. There's a lot of new supply but there's also a lot of demand. Rent growth is steadily upward," Gordon noted. "There's a lot of good news already registered in 2018 and we expect steady as she goes, positive for the rest of the year," he added....
...more

RSK: Yes but for how long? No one wants to predict that so ride the wave but be wary.
---
1,550 sq.ft. space at Odana Road and Whitney Way. Currently New Concepts Hair Salon. (Possible to purchase all existing equipment). 2 offices & 1 bathroom. Easily converted for new tenant`s needs. Ample parking and private back door entrance to space. Excellent location with high traffic & visibility. Available October 1, 2018...
...more
---

Our roster of restaurants reads like a who`s who of Madison`s favorite eateries: From Monty`s Blue Plate Diner, to The Avenue Bar, to Steenbock`s on Orchard, each is unique in its atmosphere and menu and each is the best at what it does!
...more
---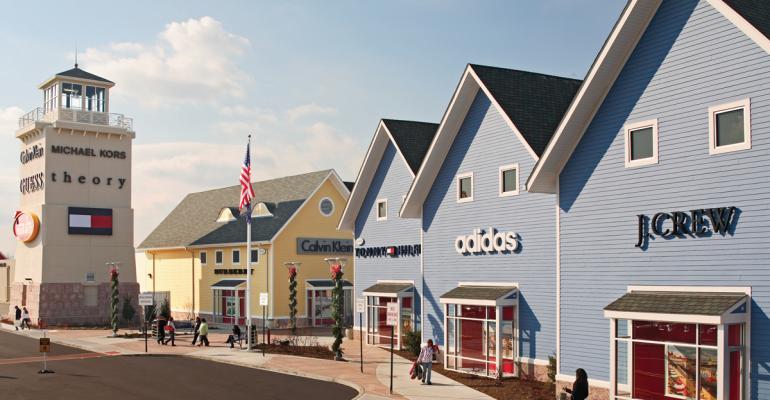 While many CRE pros agree that outlet centers are today's best-performing retail asset, some say the sector may be losing some of its appeal.
As regional malls continue to grapple with tenant bankruptcies and store closings, outlet centers by many accounts have been thriving.
Shopping centers offering an "experience" and value retail are faring well overall. Outlet centers boast both the "bargain hunting thrill" and deals that are often difficult to find through e-commerce channels.
"Because of the bargain hunting of outlet centers, you cannot necessarily get that same experience on your computer or smart device," says Mark Hunter, managing director of retail asset services leading CBRE's mall business...
...more

RSK: Can there ever be too many? Only if they are all selling the same products.

Ken Notes: Remember the key takeaway is that retail is now about the experience...
---

Offering real estate services and design-build construction solutions for growth oriented clients...
...more
---
4009 Felland Road, Suite 114, 3000 square feet total with a 250 square foot office and 2750 square foot warehouse with Air Conditioning and a drive-in door.
...more
---
Thanks you for sponsoring CIREX and Cirexnews.com
...more
---

Ruedebusch Development & Construction, Inc. is a highly qualified, vertically integrated full service commercial construction, and real estate development company located in Madison, Wisconsin which offers:
Commercial Real Estate Development
Design Build Construction
Commercial Real Estate Brokerage
Economic Development, Commercial Real Estate, and Facility Consulting
...more
---
Professional Real Estate Management and Sales
---
Newmark Grubb Gialamas specializes in investment sales, office, retail, industrial, land, multi-family properties and 1031 exchanges. Our knowledgeable, local brokers are subject experts in their field.
---

Expect Professional Management with a Personal Touch
with every T. Wall Urban Village.

(608) 575-1018 or Contact@TWallEnterprises.com

...more
---
For lease on Medical Circle - Up to 4,902 SF Available
Currently being remodeled with new elevator
Open floor plans
Under new ownership
Beltline visibility & monument signage
Plenty of parking
call Mike Herl
...more
---

The Gialamas Company`s premier development. The park has over 57 buildings containing 200+ companies, occupying over 3.0 million square feet.