---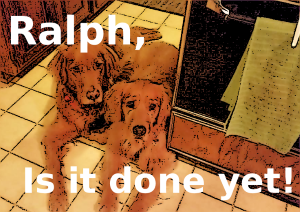 Commercial Broker News and Project Notes...
Need a primer on a commercial subject -- try searching CirexNews: Search Here!
To contact Ralph Kamps Please Email:
CirexNews [at] gmail.com
...more

Cirex News is emailed weekly to over 1,300 CRE Brokers/Agents and people interested in commercial real estate. In our weekly News & Views you can promote your clients properties and your services for just $15 for new listings (If it is put into the Cirex Guide no extra charge) and $25 for a banner ad (also free to Guide advertisers). call 608-345-2880...
---
Air Date: 11/16/2017
Join host Micheal Bull and his guests on America`s Commercial Real Estate Show as they discuss Deloitte`s report `Commercial Real Estate Outlook 2018.` The topics they discuss include today`s talent, culture and generational management, the value of REITs and disruption or convergence of various factors impacting CRE.
...more

RSK: Worth the listen.
---

CBG Annual Holiday Party & Meeting
Date: Wednesday, December 13th, 2017
Time: 04:00 PM
Event Details:
Please join us for our annual Holiday Cocktail Party & meeting with hors d`oeuvres and alcoholic refreshments at Casetta Kitchen & Counter in the Network222 Building. We hope you can join us from 4 p.m. to 7:00 p.m. on Wednesday, December 13. This is one of the most well attended events of the year for CBG members, affiliates, and their guests. We`ll have a short meeting and then it will be time to celebrate with your friends and colleagues. Contact Wendy with any questions at 772-0060.
Location: Network222 Building
...more
---
While things may seem bleak for retail, various retail corridors around the world are commanding high rents, attracting new retailers and remain popular among shoppers and investors.
New York City's Upper Fifth Avenue has the highest annual rent around the world at $3K/SF, followed by Hong Kong's Causeway at $2,725/SF and London's New Bond Street at $1,720/SF, according to a report from Cushman & Wakefield. The Main Streets Across the World report tracks 451 top retail streets and ranks the most expensive in 68 countries by prime rental value.
"Despite a lot of negative headlines, global retail remains as dynamic and vibrant as ever in response to technological and demographic change across the world," Cushman & Wakefield head of Europe, Middle East and Africa (EMEA) Retail Research Darren Yates said. "The most innovative retailers are combining their online and physical platforms to create a seamless omnichannel experience for the customer, but profile and location play such a crucial role in the premium retail experience."...
...more

RSK: Just look at some of these rents/sq.ft......wowsers.
---
Everyone in real estate knows how to calculate a cap rate — or do they?
Commercial real estate professionals live and breathe capitalization rates. Every trade publication, market participant, and third-party report relating to real estate quotes cap rates for various markets and properties. But ask a group of real estate professionals to calculate a specific property`s cap rate and you are likely to get a variety of answers - despite the simplicity of the formula. If cap rates are widely used and easily calculated, then why does everyone come up with a different answer?...
...Cap Rate Overview
A cap rate in its simplest form is a return on an investment based on the principle of anticipation. Value is the present worth of future benefits. A cap rate attempts to quantify the risk profile of the future benefits. It is calculated by using a non-complex formula, R=I/V, where I is the net operating income and V is the value of the property. In more complex terms, a cap rate measures a single-period, unleveraged rate of return on a real estate investment. By converting income into value, a cap rate expresses the relationship of one year`s income and value....
...more

RSK: As usual one can fudge or forget some numbers to get the NOI to read a bit higher..i.e. management fees. Good primer on Cap Rates of which I am not a huge fan of but respect it as a quick measure of value...but not the final.
---
---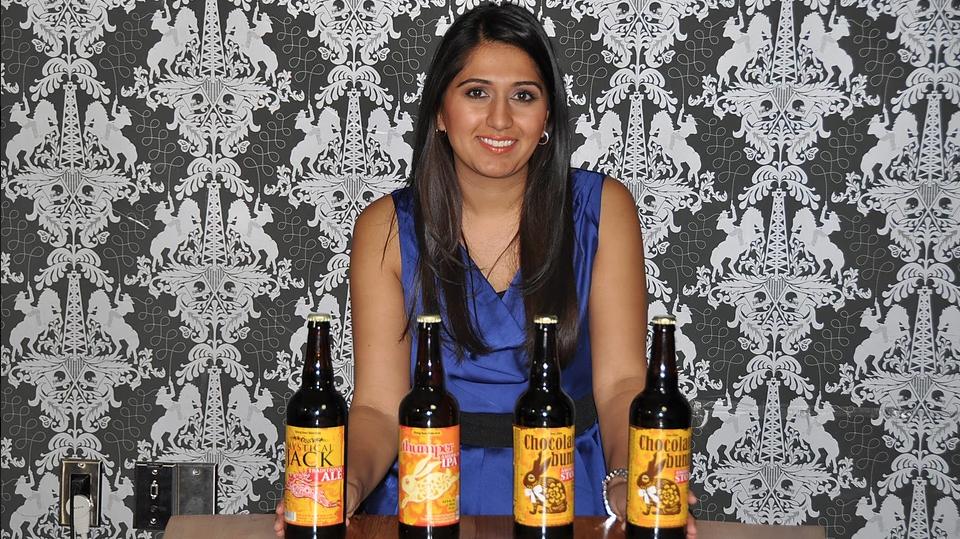 ...more

RSK: For all you Rhinie fans out there, they are going to start brewing their own again.Yay!

Ken Notes: I must admit I do like the shorty on a hot day... Refreshing and just a swallow... Woodman`s has it...
---
Retail real estate in 2017 can be best described in two words: "in flux."
Vacancies across the nation have risen as big-box retailers and department stores announced closures and the construction of new product simultaneously slowed. But experts agree that retail real estate's fundamentals remain strong. Mall operators continue to adapt to the changing landscape, and high-traffic, urban metro markets remain the best-performing in the sector.
Lost in the conversation about retail's bifurcation is the health of the strip mall — the under-100K SF red-headed stepsibling to luxury retail and the shopping mall...
...more

RSK: I love this. 10 years ago they were maligned with vacancies and upkeep was a problem. Today most of them in good locations are thriving. The kick back to Big Boxes. Restaurants seem to do well in these places as do small service retailers. They are a landlords dream right now....as long as they understand depreciation is real and need to do maintenance and upkeep...
---
Mid-America Real Estate - Wisconsin, LLC offers the same high level of service in property leasing, asset management, tenant representation and investment sales for which Mid-America has become known.
---
The entire restaurant industry has been radically shaken by smartphones over the last decade, and particularly in the last 5 years. 25 years ago, food service centred around either old-fashioned sit-down places, or phoned-in delivery (which was itself a major innovation).
While metropolitan areas like Sydney or Melbourne have always been up with cutting-edge technology, most areas have been dependent on at least one of the two options, sometimes only one...

RSK: John hits a main point or two here. One, people like last minute reservations and the smart phone can accomplish that. Secondly what we have found in our places is lunch hour is being more and more dominated by phone and on line ordering. Few people eat at the actual restaurant.

Most is to go as workers head back to their offices to eat. Plus how many can your seat and serve in an 1 1/2 hours, Ordering on line or by cell phone has more than doubled the amount you can serve in the coveted window. This will also change the amount of space configuration a restaurant will need for you CRE brokers and owners. Make it easy for people and the restaurateur serve their customers at a controlled expense.

...more
---
Professional Real Estate Management and Sales
---
For the past decade or so, baby boomers, Gen Xers, and just about anyone writing about business or social trends has enjoyed getting to capitalize on the impending arrival of the millennial generation. Depending on who you ask, millennials are born somewhere between the 1980s and the early 2000s, they grew up with technological access, and have both annoying and amazing qualities like a sense of entitlement, familiarity with technology, limited coping skills, and a desire to do social good...
...more

RSK: And the worm turns...very good update on Gen Z!
---

October 25 @ 10:00 am - 12:00 pm
RSVP to Andi at asa@ptitle.com See the event flyer for complete details. Sauk Columbia App-y Hour 2017
...more
---
6,600 sf to 8,200 sf of heated and hard to find sprinklered warehouse space. 2-3 loading docks with levelers, 22` high ceilings. Easy access to Beltline Hwy East or West and interstate. Limited use of drive in door. Gross lease. Currently used for pallet storage by owner. Nice clean space.
...more
---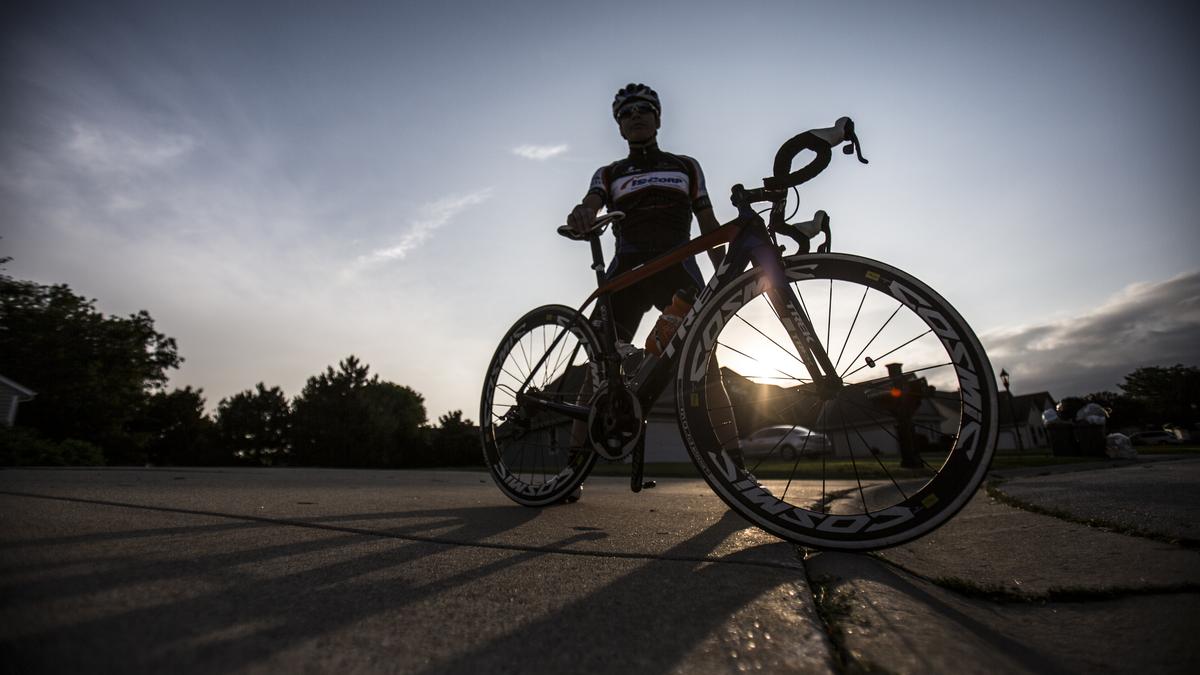 The Hales Corners-based bike retailer has purchased the assets and inventory of Middleton Cycle bicycle shop and will convert it into a Wheel & Sprocket store, according to a news release...
...more

RSK: Greater Madison is becoming a Mecca of Bicycle shops...and why not? We are bike friendly.

Ken Notes: I`ll pitch this here since I can`t get any traction at WDNews. Madison should install bike lockers or a bike storage facility at Alient Energy Center for those who want to peddle that last mile to downtown...
---
Affordable. Versatile. Excellent visibility. A unique gem tucked alongside Madison's West Beltline Highway 12/14...
---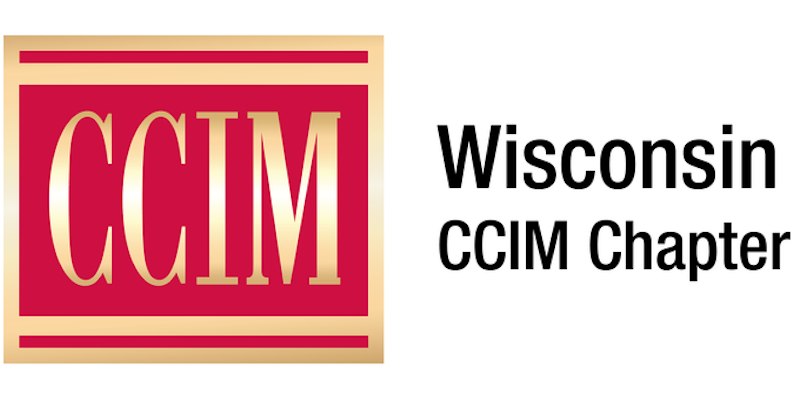 Description
Join us for networking and celebrating the holiday season with networking, cocktails and appetizers!
We will start off with a tour at AC Hotel Madison Downtown and short presentation, followed by drinks and appetizers at Eno Vino on the 10th floor.
If you are unsure if you are a Wisconsin Member, please visit the link HERE..
...more
---
In regions across the country, the rise of e-commerce is bringing industrial warehouses to burgeoning prominence in commercial mortgage-backed securities transactions, according to a report from Morningstar Credit Ratings. The report, prepared by analyst Jennifer Jones, notes that in the first half of 2017, logistics and distribution facilities outperformed all other major real estate categories in supply, demand, occupancy and rent growth....
...more
---

With the largest Real Estate Practice of any law firm in Wisconsin, Reinhart offers clients custom-tailored real estate insight.
---
With store closings, bankruptcies and increasing online shopping, retail has received a lot of negative attention in the news recently. However, retail does not appear to be dying, rather it is evolving as all industries must over time. Real estate owners must evolve along with this changing retail landscape in order to attract quality tenants.
Online shopping has been steadily increasing; however, traditional retailers have battled back by adapting their e-commerce strategies. Meanwhile, traditional e-commerce retailers are exploring physical store locations. This retail evolution is producing a hybrid model of retailers that offers both brick-and-mortar and online sales.
The new version of retail stores often includes the following:...
...more

RSK: It keeps morphing and the building owners who can evolve to serve these new tenants can reap the benefits of some higher rents.
---
DECEMBER 2017

December 4 | 5:00 – 8:00 PM
CARW Holiday Party
Pfister Hotel
December 14 | 3:00 – 7:00 PM
Market Update
Pfister Hotel
...more

RSK: A list of CARW Events and CE.
---

...more
With over 200 experienced real estate professionals, Knight Barry provides exceptional support and service. Visit us online for more information about our 40+ commercial and residential offices throughout Wisconsin and Michigan.
---
This is a statement that has been asked so many times over the past few years. You are told to get tech, be tech or perish.
But for some reason, that statement when put within the context of commercial real estate goes unheeded.
Why is there still so much resistance?
Why do you want to be the last one to have to change?
Ask yourself this simple question: Are you keeping up just to keep up or are you truly trying to use technology as an edge to win?...
...more

RSK: A hard question to answer but I think there is a split on this depending on age...
---
Duke- In response to your article Are You Adapting to Commercial Real Estate Technology Quickly Enough?
I always enjoy your perspective on the CRE Tech world. Your piece on "Are You Adapting to Commercial Real Estate Technology Quickly Enough?" brings me back to a historical perspective that I have frequently told over my almost four decades as a technology investment banker.
In 1982, the world was abuzz with the arrival of the IBM PC the year before. What I remember hearing was how "astonished" the world was at how quickly these new machines were appearing on the previously expansive and uncluttered desk space of corporate executives. Some tech watchers proclaimed the impending widespread adoption by corporate chieftains of this new and powerful tool...
...more

RSK: Good account and perspective to the above. But I see the good old boys using technology but mainly just for emails and printing material. They do a bit of surfing and some analytics but usually get lost and need someone to help them through it. If something goes awry they really have no clue how to look for solution. Something as simple as "is the cord plugged in" is beyond them. So the ones that are curious and bold enough to try and understand a problem if it arises are the one who will go forward. I am sure we all have one or two of these people in our offices.
---
View Our Digital Version Online Here

Subscribe to Real Estate CIREX Digest

Subscribe to CIREX to receive our monthly Real Estate Digest in PRINT.
Hundreds of property listings, organized for easy browsing.
New properties are featured every month.
Property/Drive CIREX Members alphabetically listed in our extensive directory.
...more
---

Offering real estate services and design-build construction solutions for growth oriented clients...
...more
---

Ken Notes: Tax update a good reason to read to the bottom...
---
Landmark historic Madison restaurant on the market for the first time in 41+ years as the owners are ready to retire. 5,561 SF building on a 1.04 acre lot with plenty of parking. Sale also includes a rental property located on the adjacent parcel at 2912 E Johnson St. consisting of 3 apartments - one 2 bedroom - 1 bath unit on the first floor and two efficiency units on the 2nd floor...
...more
---

Our roster of restaurants reads like a who`s who of Madison`s favorite eateries: From Monty`s Blue Plate Diner, to The Avenue Bar, to Steenbock`s on Orchard, each is unique in its atmosphere and menu and each is the best at what it does!
...more
---
Located in the Village of Cross Plains on Hwy 14. 12,000 cars a day exposure. Wonderful retail center. Currently has Coffeehouse, Dry Cleaner & Cosmetic Firm/Retail. Addition & Remodel completed in 2004. Site offers ample off street parking, room for expansion and/or additional building. Cross Plains has undergone extensive renovation of Main St. TIF money available...
...more
---
Excellent opportunity for Owner Investor or Owner Occupant. Large commercial building with oversized asphalt & lighted parking lot with loading dock. Large enough to handle semi-trucks. Plenty of room to expand. Updated building includes recently buried utilities, new heating/cooling & new rubber roof. Corner lot property fronts HWY 14. Seller may consider a Land Contract.
...more
---

The Gialamas Company`s premier development. The park has over 57 buildings containing 200+ companies, occupying over 3.0 million square feet.
---
Madison Lifestyle Office Portfolio comprises 16 Class A properties totaling over 1.7 million square feet of leasable area and an additional 8.3 acres of development land. The portfolio is located on the west side of Madison, Wisconsin.
---

Expect Professional Management with a Personal Touch
with every T. Wall Urban Village.

(608) 575-1018 or Contact@TWallEnterprises.com

...more