---

Cirex News is emailed weekly to over 1,300 CRE Brokers/Agents and people interested in commercial real estate. In our weekly News & Views you can promote your clients properties and your services for just $15 for new listings (If it is put into the Cirex Guide no extra charge) and $25 for a banner ad (also free to Guide advertisers). call 608-345-2880...

---
U.S. Sen. Cory Booker (D-N.J.), Rep. Emanuel Cleaver (D-Mo.), and Rep. Ron Kind (D-Wis.) are calling on the Treasury Department to take a close look at the process by which opportunity zones have been created.

The move comes after reports of zones created that do not meet the eligibility criteria. One in particular, in Downtown Detroit, purportedly benefits properties owned by billionaire Dan Gilbert, chairman of Quicken Loans and owner of the Cleveland Cavaliers, ProPublica reports. Gilbert previously donated $750K to the inaugural fund of President Donald Trump.
...more
RSK: Always some politico involved somehow, somewhere.
Ken Notes: I did my radio show,
Development Matters
, last week on Property Zones and while there are Funds that individuals (who have capital gains) can invest in, this program is for the investor or developer who has professional guidance and substantial capitol gains. So yes the wealthy and uber wealthy will benefit most. The question is are they creating jobs and improving neighborhoods.
---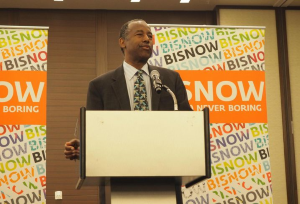 A clear picture of the opportunity zone program remains out of reach, but more information trickled out of the Internal Revenue Service at the end of October.
The IRS released a draft version of Form 8996, the filing document for qualified opportunity funds and their investors, containing additional requirements for reporting opportunity zone-related income, Bloomberg Tax reports.
If the current version is finalized, Form 8996 would require a QOF to disclose how it is structured, as well as all of its assets and their respective census tracts. The census tract, employer identification number and assets will be required for any qualified opportunity zone businesses that are listed among a QOF`s assets...
...more
RSK: On a similar note....
Ken Notes: Remember you an search CirexNews and there are dozens of
articles on opportunity zones
starting the day they were created to this one...
---

The Gialamas Company`s premier development. The park has over 57 buildings containing 200+ companies, occupying over 3.0 million square feet.
---
The reason why there are so many veterans living in the streets varies, and this homelessness is a serious national issue needs to be addressed with urgency.
According to data from the U.S. Department of Housing and Urban Development, there are more than 40,000 homeless veterans in the country on any given night....
...One of the organizations that took this step is a non-profit called Clara White Mission in Jacksonville, Florida.
...more

RSK: This could work for many homeless... even works for those who have a good job but their student debt is hurting them...like a condo.

Ken Notes: I have been saying this for years, and we have great working models in the form of student housing here in Madison and village for vets in Milwaukee. We need to add micro to our quiver, it is not cure all it is a cure some and solutions come one individual at a time.
---
NEW YORK (Reuters) - Sears told Reuters on Thursday it had won a $250 million lifeline from lenders that include billionaire owner Eddie Lampert, and will close additional stores, as mounting losses strain the beleaguered U.S. department store chain's finances.
The new loan, put together in recent weeks, increases by roughly $100 million the $150 million of financing that Sears raised several weeks ago, said people familiar with the transaction, who were not authorized to discuss publicly some aspects of the deal...
...more

RSK: I think the name is part of the problem. If they changed the branding somewhat they may make it. Need to get the Millennials on board.

Ken Notes: I am blown away by the fact that the company that had it all is now failing in a market where they should be king. I would think Amazon would buy them just to use the brick and mortar as distribution centers.
---

608-255-5060 or 608-255-8780 info@fiorecompanies.com

...more
---
Companies from Microsoft to Shake Shack have experimented with a four-day workweek to improve productivity and work-life balance.


Some of these companies have said the shorter week has made it easier to focus on important tasks.


Others, like educational coding startup Treehouse, found that it made it challenging to uphold a solid work ethic.
With the rise of popular work chat apps like Slack and easy access to corporate email 24/7 through our smartphones, breaking away from work can feel more difficult than ever.
At the same time, employee burnout appears to be on the rise. In a study of 75,000 employees published last year in June, Gallup found that 23% of workers reported feeling burned out always or very often at work, while another 44% reported feeling burned out sometimes. A study of 614 human resources leaders conducted by Kronos Incorporated and Future Workplace in 2017 also found that nearly half of those surveyed said burnout is the cause of up to half of their yearly workforce turnover...

...more

RSK: I personally have never been an hour or day person but more of a task man. Whatever it takes to get the task completed but this seems to work for many companies.

Ken notes: It drove me crazy during the last recession to see companies lay off 20% of there workforce rather than to go to a 4 day week across the board and retain most of their workers. I believe a company should not be able to layoff workers until everyone in the companies receives a pay cut especially senior management. The studies coming out of the 4 day are very interesting, increased productivity, less sick time used, easier to recruit better talent. Hospitals, fire departments etc. have been doing this for years!
---
---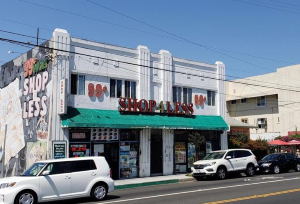 In the nearly two years since the passage of a federal program aimed to spur economic development in low-income and distressed neighborhoods, there have been roughly 30,200 commercial real estate transactions in the designated opportunity zones in California.
In the two years prior to the program, there were more than 32,200 commercial real estate transactions in the same zones in the state, according to CRE data site Reonomy...

...more

RSK: One begins to wonder if this was such a good idea. Seems it just might be inflating the value of properties in the Zones.

Ken Notes: It depends on who is running the show. They are a GREAT idea if you can invest in an area where you will see gains during the investment period. In California they are more risky because you can "do better" outside the zone. You need to be very smart to make them work for you.
---
Mid-America Real Estate - Wisconsin, LLC offers the same high level of service in property leasing, asset management, tenant representation and investment sales for which Mid-America has become known.
---
The home-sharing platform has offered several novelty lodging opportunities lately, like a stay in Barbie's mansion or a night in the Goodyear blimp. They earn headlines, and that's the point.
It was a warm August evening in Evanston, Ill., just north of Chicago, when the Wienermobile rolled out the red carpet for a sleepover.
Actually, the carpet was green, and not so much carpet as artificial turf. Inside the Wienermobile, the meat brand Oscar Mayer's signature marketing machine, there was a pullout bed and a mini fridge. There were hot dog sunglasses, hot dog onesies and actual hot dogs with all the accouterments. (But no ketchup: Chicago doesn't really do hot dogs with ketchup)...
...more

RSK: Is nothing sacred?
---
Madison Lifestyle Office Portfolio comprises 16 Class A properties totaling over 1.7 million square feet of leasable area and an additional 8.3 acres of development land. The portfolio is located on the west side of Madison, Wisconsin.
---
During Simon Property Group`s Q3 earnings call, CEO David Simon told analysts he believes the worst of this most recent wave of retail closures is over.
"I think ... who knows, but I think we`re kind of reaching bottom of that stuff," Simon said. "It`s rivaling what happened in `17. So it`s not like something that we haven`t experienced before, but we know what we have to do."
Perhaps aiding that optimism is recent news that Forever 21`s bankruptcy may not result in as many closures as initially thought. The fast-fashion retailer has been able to get rent discounts from its largest landlords as it restructures in the wake of filing for Chapter 11 bankruptcy, National Real Estate Investor reports.
...more

RSK: For some reason, I do not think so...with a late Thanksgiving, retailers will have one less week for the Christmas shopping season.
---

Annual Membership Meeting
November 21 @ 8:00 am

-

10:30 pm

Sheraton Madison Hotel - 706 John Nolen Dr
Please join us for our Annual Membership Meeting. You will hear from our RASCW and SCWMLS Presidents as they share their state of the organizations. Our guest speaker is Mike Theo, WRA President and CEO. Recognition and awards will also take place. Registration deadline is November 11...
...more
---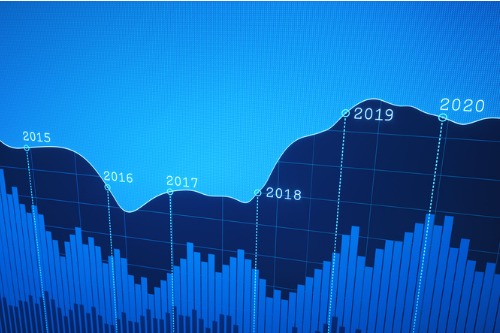 The market for commercial real estate from occupiers and investors has continued to be relatively flat overall in the third quarter.
The latest Commercial Property Monitor from international real estate body RICS reveals generally solid conditions for the office and industrial sectors but retail continues to have a tough time as the shift to online shopping remains. Interest from occupiers and investors in retail declined in Q3 2019.
For the coming year though, retail should see a modest uptick, while office and industrial sectors look likely to see strong gains, especially in prime markets...
...more

RSK: Basically not much change for CRE momentum in 2020 other than deals will become more scarce at good cap rates....in other words it will no doubt peak out.
---

Ruedebusch Development & Construction, Inc. is a highly qualified, vertically integrated full service commercial construction, and real estate development company located in Madison, Wisconsin which offers:
Commercial Real Estate Development
Design Build Construction
Commercial Real Estate Brokerage
Economic Development, Commercial Real Estate, and Facility Consulting
...more
---
Residents let Insider into their tiny homes to show what tiny house living is really like. Some of it isn`t so glamorous.


Lofts, which are an important feature in tiny houses, can be cramped, hot, and hard-to-access.


Appliances like stoves and bathroom sinks are considerably smaller than what many homeowners are used to.
As the tiny house movement sweeps across the US, many are divided on if the downsized life is for them.

While some relish in the idea of getting rid of most of their belongings and living simply, others can`t imagine squeezing their lives into a space smaller than 300 square feet. So, what is it really like to live in one of these tiny homes?...

...more

RSK: Tiny houses are not for me...I would need about a 1,000 sf and at least a partial basement and at my age crawling up and down in the middle of the night to go to my tiny bathroom...well that "ain`t going to happen" as they say.

Ken Notes: I know hundreds of snow bunnies that live out of small campers for months or years at a time, it is a lifestyle and it is NOT a lifestyle for everyone. Imagine walking into our dorms room back in the 70`s. We could take pictures that would turn stomachs, yet we thought we were living the dream (man)...
---
High Point Office Park is an 11-building, 217,418 square foot office park located in one of Madison, Wisconsin's finest western locations.
---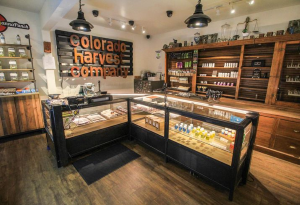 The real estate sector built around cannabis is already worth tens of billions, and could be worth much more as the sector grows.
Many lenders want to get in on the ground floor of the booming industry, but even the most adventurous banks are treading carefully as they make inroads into the world of cannabis real estate.
"We're trying to approach this thing wisely," Radius Bank Senior Vice President of Commercial Real Estate Adam Dubeshter said. "We're not rushing in. We're taking strong sponsors and managing our exposure in the industry."
...more

RSK: It will continue to grow...literally since States will sniff tax money going up in smoke.
---

CBG Annual Holiday Party & Meeting
Date: Tuesday, December 10th, 2019
Time: 04:00 PM
Event Details:
Save the date of Tuesday, December 10, 2019 for our annual Holiday Cocktail Party & meeting with hors d`oeuvres and alcoholic refreshments. We`ll meet at Buck & Honey`s, 800 West Broadway, Monona, Wisconsin. We hope you can join us from 4 p.m. to 7:00 p.m. The location is to be determined. This is one of the most well attended events of the year for CBG members, affiliates, and their guests. We`ll have a short meeting and then it will be time to celebrate with your friends and colleagues.


...more
---
Uber's ex-CEO Travis Kalanick disrupted food delivery in 2014 when he launched Uber Eats. He's going even deeper with his new venture, CloudKitchens, which received a $400 million infusion in January from Saudi Arabia's Public Investment Fund, the WSJ reported. It could be valued at about $5 billion.
This marks the fund's first known investment in the Bay Area since Saudi operatives murdered journalist Jamal Khashoggi in Oct. 2018.
CloudKitchens is a "ghost kitchen" operator. It takes advantage of tax incentives and cheap property to buy real estate, then builds kitchens for delivery-focused restaurants.
Thousands of restaurants are experimenting with virtual kitchens, from delivery-exclusive operations to traditional sit-down spots...
...more

RSK: I am thinking "Ghost Kitchens" are here to stay for a while.
---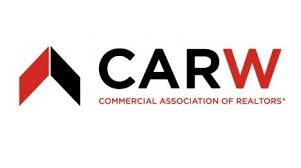 November Happy Hour
November 12 @ 4:30 pm

-

6:30 pm
Join us for a networking happy hour at the brand new Foxtown Brewing in Mequon!
...more
---
Onetime niche sector has been attracting investor interest in recent years.
Once little noticed, the hospitality real estate segment has been growing in prominence during the past decade, becoming one of the highest performing property plays. That's according to data provider Preqin and investment firm Pro-invest Group.
Returns for the hospitality real estate sector have met or outpaced the MSCI US REIT index over one-, three-, and five-year horizons, the Preqin-Pro-invest report indicated. The report said that fund managers have put this capital to use by deploying more than $110 billion into hospitality assets since the beginning of 2015. It also said they are increasingly targeting larger deal opportunities and are diversifying into Asia and Australia.
The hospitality industry includes hotels, amusement parks, golf courses, cruise ships, and restaurants...
...more

RSK: Wonder what will happen as the economy cools down. Will it still be a darling for investors?
---

With the largest Real Estate Practice of any law firm in Wisconsin, Reinhart offers clients custom-tailored real estate insight.
---
"I think they'll have a future life," Dimon, CEO of J.P. Morgan Chase, said of WeWork in an interview with CNBC's Wilfred Frost from the bank's offices in London.


"We don't want them to lay off 14,000 people and have bankruptcy or something like that," Dimon said. "There are a lot of lessons to be learned on the way by everybody involved, and I've learned a few myself."


Among the lessons are that companies should have "proper corporate governance" and an independent board before filing to go public, he said.
Jamie Dimon says that he has learned lessons from his bank's advisory work for WeWork this year, and that he believes the coworking company has a shot to avoid bankruptcy.
"I think they'll have a future life," Dimon, CEO of J.P. Morgan Chase, said in an interview with CNBC's Wilfred Frost from the bank's offices in London....
...more

RSK: I think co-working will survive but not sure about WeWork....Soft Bank has a mess on its hands.
---
WeWork's share of new flex space lease activity jumped to 69% in the third quarter, up from 68% in the second quarter and 60% in the same period a year earlier, according to CBRE.


The top markets for WeWork were New York, Los Angeles and Boston.


CBRE is ratcheting down its growth projections for the flex space market amid the WeWork fallout.

On the last day of the third quarter, WeWork withdrew its IPO filing and kicked off a desperate race to find fresh capital to keep the business afloat. At the same time, the company was wrapping up a period of breakneck expansion, signing up big facilities in cities like New York, Los Angeles and Boston.
According to data just released by real estate firm CBRE and provided to CNBC, WeWork leased a total of about 2.8 million sq ft....

...more

RSK: Yes, landlords will now start to share in the rewards as well as the risks.
---

...more
With over 350 experienced real estate professionals, Knight Barry provides exceptional support and service. Visit our website for more information about our 50+ commercial and residential offices throughout Wisconsin, Michigan, and Minnesota.

MADISON: 2450 Rimrock Road, Suite 204, 608-255-2700
CAP SQUARE: 44 E. Mifflin Street, Suite 101, 608-255-2700
---
...more
---

Our roster of restaurants reads like a who`s who of Madison`s favorite eateries: From Monty`s Blue Plate Diner, to The Avenue Bar, to Steenbock`s on Orchard, each is unique in its atmosphere and menu and each is the best at what it does!
...more
---
Just off E. Washington behind the new Hy-Vee. Many suite options ranging from 150 sf to 1,880 sf with rates from $10.00 to $14 gross, depending on size term and TI`s. Landlord pays all. On bus line. Great for non profits, small office/service reps. Interstate and airport a minute away. Agent interest. Controlled storage also available for pharmaceutical reps, suppliers etc...
...more
---
Sponsor


Offering real estate services and design-build construction solutions for growth oriented clients...
...more
---
Eclectic space at Schenks Corners. Old meets newly remodeled. Includes 2 tenant parking spaces plus street parking. Common restrooms. Basement area included.
...more
---
313 East Mifflin Street is a six-unit apartment building located 3 blocks E. of the Capitol Square in the Capital E. District of downtown Madison. There are 4 One Bedroom and 2 Two Bedroom apartments, distinctive finishes and architectural appeal with hardwood floors, high ceilings, open kitchens and large windows enhance rental appeal. Some off st. parking. Upgraded electrical and new boiler.
...more
---
3979 square feet total flex space featuring 2558 square feet of office space and 1421 square feet of warehouse with drive-in door.
...more
---
Thanks you for sponsoring CIREX and Cirexnews.com
...more
---

Since 1975, Flad Development & Investment Corp. has emerged as a leader in the development of quality commercial real estate projects in Madison and Milwaukee.
---
"The attention to detail, preventative maintenance, and proactive communication exhibited by MIG makes them a true business partner."
---
Professional Real Estate Management and Sales
---

Expect Professional Management with a Personal Touch
with every T. Wall Urban Village.

(608) 575-1018 or Contact@TWallEnterprises.com

...more
---
IA Management is a full service property management company located in Madison, Wisconsin. Our objective is to be a profitable leader in both commercial and residential real estate.
---
Our focus is your focus, our goals are your goals.
---
For lease on Medical Circle - Up to 4,902 SF Available
Currently being remodeled with new elevator
Open floor plans
Under new ownership
Beltline visibility & monument signage
Plenty of parking
call Mike Herl
...more
---

NAI Global is a leading global commercial real estate brokerage firm with over 400 offices worldwide and annually completes more than $20 billion in property-related transactions...

...more
---
---
Five flex/R&D buildings - 138,000+ sq. ft. - Hwy 51 and Hoepker Road - High End Image - Affordable and Flexible Floor Plans - Warehouse - R&D, Light Manufacturing - Showroom
---