---

Cirex News is emailed weekly to over 1,300 CRE Brokers/Agents and people interested in commercial real estate. In our weekly News & Views you can promote your clients properties and your services for just $15 for new listings (If it is put into the Cirex Guide no extra charge) and $25 for a banner ad (also free to Guide advertisers). call 608-345-2880...

---
Among his accomplishments, Casey Cartier, president and CEO of Jokake, has been named ASA Superintendent of the Year, voted Top 20 Under 40 Construction Leaders by ENR Southwest Magazine, and has led one of two construction divisions for Ryan's Southwest regional office.
Now at the helm of Jokake's Southwest regional construction divisions, Cartier manages corporate operations and keeps his eyes firmly fixed on the latest trends in commercial real estate. And, according to Cartier's future commercial real estate scan, e-commerce will lead the way into the new year, with manufacturing and data centers trailing close behind.
"We are certainly focused on the industrial and manufacturing sector, with an intense focus on e-commerce opportunities," Cartier explains. "One of the secondary areas of growth we'll see in the Greater Phoenix area, in particular, is the Phoenix-Mesa Gateway Airport market."
...more

RSK: This is worth the read. And yes, Tech will be very important!
---
Our focus is your focus, our goals are your goals.
---
Sometimes, innovation looks like a baby stroller/e-scooter hybrid. Other times, it resembles a giant box standing awkwardly in a New Jersey meadow.
But what warehouses lack in aesthetics, they make up for in utility. These large sheds, containing all the items you've ever bought online, form the skeleton of an exploding e-commerce sector.
U.S. consumers spent a record $850 billion during the 2018 holiday shopping season, a 5% bump over 2017 driven almost entirely by online sales.


Every day, more than 1.5 million deliveries are made to NYC homes, a ~4x increase over 2009.

...more

RSK: As long as there is 1 and 2 day shipping for the last mile, this will only continue to grow. And adding to this demand is reverse logistics... that`s right... those dreaded returns of products.
---
Online shopping has made it easier and faster than ever to make purchases that you used to be able to do only in brick-and-mortar stores, but there are aspects of the pre-internet retail industry that some people still miss.
...more

RSK: I miss several of these myself especially Radio Shack...just don`t mess with my hardware stores!
---
Madison Lifestyle Office Portfolio comprises 16 Class A properties totaling over 1.7 million square feet of leasable area and an additional 8.3 acres of development land. The portfolio is located on the west side of Madison, Wisconsin.
---
Imagine how you feel in a generously windowed room, one infused with natural light. Now compare that sensation to one you might experience confined to a bleak, windowless dungeon. If your preference leans toward the natural light option, consider yourself in good company.
New York City-based research firm Future Workplace, along with technology company View, recently unveiled a research project titled "The Workplace Wellness Study." Surveying 1,601 U.S. and Canadian workers between April 23 and 29, 2019, the study released in August found next to air quality, comfortable lighting was the factor most often cited by workers as contributing to a health-supporting workplace. Despite this, 6 in 10 respondents said their employers don't provide the level of light they need to summon their best job performance. The study also found when it comes to emotional wellness in the workplace, folks place a workplace fitness center or a pet-friendly policy lower in priority than oft-overlooked light-oriented qualities, such as natural light and outdoor views.
...more

RSK: I agree that natural light helps productivity and the well being of employees and employers alike.

Ken Notes: I recently had meetings in the co-working facilities at Starting Block and Spaces located on East Washington and was amazed at how much difference the natural light and view made.
---
---
Papa John`s founder and former CEO, John Schnatter, slammed the pizza chain in an interview with WDRB News, a Fox affiliate in Louisville, Kentucky.


"I`ve had over 40 pizzas in the last 30 days," Schnatter told WDRB News. "And it`s not the same pizza. It`s not the same product. It just doesn`t taste as good."


He also slammed Papa John`s leaders, saying that they had "destroyed the company" and that "the day of reckoning will come."


Schnatter resigned as Papa John`s chairman in 2018 after admitting to using the N-word during a company conference call earlier that year.

Papa John`s former CEO slammed the pizza chain he founded in an interview with a local news outlet...
...more

RSK: That`s a lot of pizza but I agree some of them are darn nasty tasting. Probably will be shakeout soon especially with ghost kitchens coming online. Ironically he sells a boatload of his shares.
---

The Gialamas Company`s premier development. The park has over 57 buildings containing 200+ companies, occupying over 3.0 million square feet.
---
The role of the modern mall Santa is evolving as rapidly as the retail landscape itself.

Today`s professional Santas are expanding to alternative retail spaces that go beyond just the mall, while seeking out ways to supplement their unique talents through Hollywood acting gigs and entrepreneurial ventures.


"I enjoyed working in the mall, but I wanted to do different kinds of work," Santa Ed Taylor told Business Insider. "There were a lot of times where it was slow and not a lot of foot traffic and that was kind of boring to me."
...more
RSK: Yes Virginia, there is a Santa Claus...but read to the end because it is a bit touching.
---
As the bloodiest year for store closures in retail history nears its end, the holiday shopping season is just beginning, and with it, a chance for some brands at risk of bankruptcy to pull themselves back from the edge.
...more

RSK: Some inevitable closings on the horizon. At least Kohl`s isn`t mentioned this time around.
---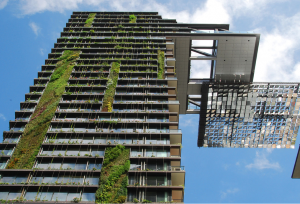 In 2012, a trio of real estate professionals decided to jump on the brand-new trend of real estate crowdfunding.
The company they founded, Sharestates, hoped to help emerging developers secure loans of a few hundred thousand dollars to renovate and flip buildings in markets where banks wouldn't tread. Investors could buy into a project with as little as $5K.
Seven years later, Sharestates has smashed its original goal — and several goals beyond that. The company has funded a combined $2.19B in deals and has increasingly taken on larger projects, with some loans exceeding $10M. The average Sharestates investor now places $125K into the platform...
...more

RSK: This is good news in many ways. First, it gives smaller investors a chance to invest in commercial real estate. Second, it gives the project owners an opportunity to have access to funding that may otherwise be hard to secure even if it is just a bridge loan. In the long run, many owners will stay with the crowdfunding source for up to 10 years. Just do not invest money in real estate that you cannot afford to lose such as your kid`s college education fund.
---
High Point Office Park is an 11-building, 217,418 square foot office park located in one of Madison, Wisconsin's finest western locations.
---
Innespace, coming next spring to the Gravity development in Franklinton, is designed as a co-working space for professionals including psychologists, psychiatrists, marriage counselors, substance-abuse counselors, and business and life coaches.
Along with growth in suite-rental and co-working spaces, of which commercial real estate firm CBRE found 126,000 square feet under development in central Ohio this year, comes increased specialization in the field.
Just as Columbus-based Salon Lofts helped pioneer the idea of independent hair stylists renting suites and sharing support services in larger locations, newer co-working spaces are now available locally for women, artists, craftspeople, technology businesses and food startups....
...more

RSK: We see this in some of our office buildings as well. Some professional comes in and leases a larger piece of space and then sublets space back to the others in related fields.
---

Holiday Party
December 9 @ 4:00 pm

-

6:00 pm

Beacon Lounge - 2601 W. Beltline Hwy
Registration Deadline is Wednesday, December 4, 2019
...more
---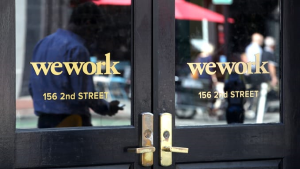 WeWork's finances have grabbed all the headlines, but while the U.S. giant was trying and failing to raise money in an IPO, two smaller UK coworking companies entered insolvency proceedings.

One of them, The Clubhouse, has been bought by global giant IWG, which has taken over its four London sites. But the report by administrators at RSM into its demise paints a picture of how the company ended up in administration, and can serve as a cautionary tale for landlords when assessing the financial strength of coworking operators looking to lease their space.
IWG is also in talks to take over the operations of the other firm in administration, Central Working.,,
...more

RSK: It is not just WeWork...I think anytime you throw a lot of money at an emerging company and trend, bad things happen. I t is like giving a kid candy after candy and then being stuck with a huge dental bill for all those cavities.
---

With the largest Real Estate Practice of any law firm in Wisconsin, Reinhart offers clients custom-tailored real estate insight.
---
The U.S. restaurant industry and the real estate it occupies are being reshaped by fundamental industry shifts including the rapid growth of third-party, meal-delivery services, increasing adoption of in-store automation, and the ongoing proliferation of fast-casual concepts, according to a new report from CBRE.
CBRE's report highlights eight trends, also including the spread of small-format, "eatertainment" concepts, to examine their impact on the food-and-beverage sector and its real estate. Restaurants now account for 17 percent of U.S. retail sales, more than any other retail sector, and restaurant sales growth has outpaced overall U.S. retail sales gains in recent years.

...more

RSK: This is right on. All the local frenzy right here.
---

CBG Annual Holiday Party & Meeting
Date: Tuesday, December 10th, 2019
Time: 04:00 PM
Event Details:
Save the date of Tuesday, December 10, 2019 for our annual Holiday Cocktail Party & meeting with hors d`oeuvres and alcoholic refreshments. We`ll meet at Buck & Honey`s, 800 West Broadway, Monona, Wisconsin. We hope you can join us from 4 p.m. to 7:00 p.m. The location is to be determined. This is one of the most well attended events of the year for CBG members, affiliates, and their guests. We`ll have a short meeting and then it will be time to celebrate with your friends and colleagues.


...more
---
Heightened construction activity continued to hinder rent growth in the storage sector across the U.S.
Self storage rents further decreased in October due to new projects coming online. On a year-over-year basis, street-rate rents have contracted by 3.4 percent for 10×10 non-climate-controlled and 3.7 percent for climate-controlled units of similar size. In Charleston, where the completed inventory per capita is 70 percent higher than the national figure, rents were down 10.7 percent year-over-year.
Over the past 12 months, street rate performance was positive in only two top markets tracked by Yardi Matrix. Steady population and job growth continued to fuel demand in Las Vegas, where rents rose 4.9 percent. Limited supply also pushed rents up in the Inland Empire by 1.8 percent for the standard non-climate-controlled units. On a month-over-month basis, the average asking rent dropped two dollars to $113 per unit. The highest rates were recorded in San Francisco ($189), Los Angeles ($181) and New York City ($171).
...more

RSK: Rents may be lower but vacancy is less so is the cash flow the same?
---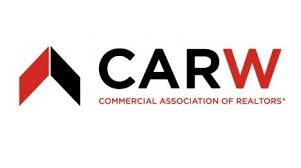 Broker Jingle Bus Tour – #westowngetslit
December 5 @ 4:30 pm

-

6:30 pm

Schedule of Events Include:

4:30 PM – S'mores, cookies, cocoa and caroling on the plaza of 310W.

5:00 PM – Brief remarks by Mayor Tom Barrett, Brent Pitcher of GRAEF"; Brad Gordon of 310W/Time Equities, and Stacie Callies, Westown Association.

5:15 PM – Tree lighting and live DJ on the plaza.

5:30 PM – Jingle Bus (CARW Broker Bus) departs from the loading zone of 310W (on Old World Third Street), with a complimentary drink from The Capital Grille.

6:30 PM – Jingle Bus returns.

Click here to register through Eventbrite!
...more
---

...more
With over 350 experienced real estate professionals, Knight Barry provides exceptional support and service. Visit our website for more information about our 50+ commercial and residential offices throughout Wisconsin, Michigan, and Minnesota.

MADISON: 2450 Rimrock Road, Suite 204, 608-255-2700
CAP SQUARE: 44 E. Mifflin Street, Suite 101, 608-255-2700
---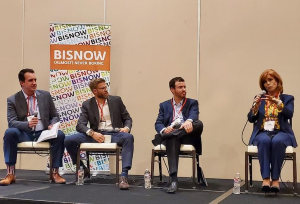 A few years ago, mixed-use multifamily developments were all the rage.
It seemed like every multifamily developer in Orange County, Los Angeles and throughout the Southern California region was placing ground-floor retail in its developments.
But fast forward to 2019 and it seems the retail portions of many of those mixed-use properties are not doing as well as many had hoped.

"From my perspective on the lending side, we`ve seen a lot of the retail never come into fruition," Bellwether Enterprise Senior Vice President Jason Krupoff said at Bisnow`s Orange County Multifamily Summit. "The apartments always do well but rarely will retail do well."...
...more

RSK: I would say the same thing is happening here. Often times multi-family locations are not a good retail location but the city planners want it. Wonder if any of them would put a business in that second or third tier retail location.
---

Our roster of restaurants reads like a who`s who of Madison`s favorite eateries: From Monty`s Blue Plate Diner, to The Avenue Bar, to Steenbock`s on Orchard, each is unique in its atmosphere and menu and each is the best at what it does!
...more
---
Fully functioning restaurant for sale. Building updated, Newer equipment, established clientele.
...more
---
Sponsor


Offering real estate services and design-build construction solutions for growth oriented clients...
...more
---
Eclectic Schenks Corners. A bit of old and new mixed in the build out. Up to 2 bays remain 940 sf &1,680 sf. 1,680 sf is perfect for a coffee shop with old brick & beams exposed. Spaces can be combined. Tenant pays utilities. Exposed brick, heating, wood, skylights and more. 2 Units have basement for use.
Also:
...more
---
Former KFC location. Property only. Vacant. Being sold in"As Is " Condition. Corner of Oak and E. Wash.. Drive through window. Madison Metro stop at corner. On major E/W route to the Capital. 2nd Picture in Attachments is as it appears today. Co-listed with Ralph Kamps.
...more
---
Just off E. Washington behind the new Hy-Vee. Many suite options ranging from 150 sf to 1,880 sf with rates from $10.00 to $14 gross, depending on size term and TI`s. Landlord pays all. On bus line. Great for non profits, small office/service reps. Interstate and airport a minute away. Agent interest. Controlled storage also available for pharmaceutical reps, suppliers etc...
...more
---
Thanks you for sponsoring CIREX and Cirexnews.com
...more
---

Since 1975, Flad Development & Investment Corp. has emerged as a leader in the development of quality commercial real estate projects in Madison and Milwaukee.
---

Ruedebusch Development & Construction, Inc. is a highly qualified, vertically integrated full service commercial construction, and real estate development company located in Madison, Wisconsin which offers:
Commercial Real Estate Development
Design Build Construction
Commercial Real Estate Brokerage
Economic Development, Commercial Real Estate, and Facility Consulting
...more
---
"The attention to detail, preventative maintenance, and proactive communication exhibited by MIG makes them a true business partner."
---
Mid-America Real Estate - Wisconsin, LLC offers the same high level of service in property leasing, asset management, tenant representation and investment sales for which Mid-America has become known.
---
Professional Real Estate Management and Sales
---

Expect Professional Management with a Personal Touch
with every T. Wall Urban Village.

(608) 575-1018 or Contact@TWallEnterprises.com

...more
---
IA Management is a full service property management company located in Madison, Wisconsin. Our objective is to be a profitable leader in both commercial and residential real estate.
---
For lease on Medical Circle - Up to 4,902 SF Available
Currently being remodeled with new elevator
Open floor plans
Under new ownership
Beltline visibility & monument signage
Plenty of parking
call Mike Herl
...more
---

NAI Global is a leading global commercial real estate brokerage firm with over 400 offices worldwide and annually completes more than $20 billion in property-related transactions...

...more
---
---
Five flex/R&D buildings - 138,000+ sq. ft. - Hwy 51 and Hoepker Road - High End Image - Affordable and Flexible Floor Plans - Warehouse - R&D, Light Manufacturing - Showroom
---
---

608-255-5060 or 608-255-8780 info@fiorecompanies.com

...more