---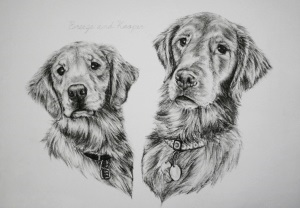 Commercial Broker News and Project Notes...
Need a primer on a commercial subject -- try searching CirexNews: Search Here!
To contact Ralph Kamps Please Email:
CirexNews [at] gmail.com
...more

Cirex News is emailed weekly to over 1,300 CRE Brokers/Agents and people interested in commercial real estate. In our weekly News & Views you can promote your clients properties and your services for just $15 for new listings (If it is put into the Cirex Guide no extra charge) and $25 for a banner ad (also free to Guide advertisers). call 608-345-2880...
---
---
Mid-America Real Estate - Wisconsin, LLC offers the same high level of service in property leasing, asset management, tenant representation and investment sales for which Mid-America has become known.
---

Be A Hero, Help Your Buyers with Down Payment Assistance!
March 14 @ 8:30 am - 12:00 pm
There are programs to help your buyers with their down payment. This session will allow you to be more confident when discussing options with your buyers. You will learn directly from industry professionals and gain tips to help you with your business. Approved for 3 hours of Real Estate Continuing Education - Only $20 Click […]
<
Find out more »
Brackets & Bags
Bags Tournament and NCAA Basketball Brackets! Click on the link below for all the details! Bags and Brackets 2018 Flyer
Find out more »
...more
---
View Our March Digital Version Online Here

Subscribe to Real Estate CIREX Digest

Subscribe to CIREX to receive our monthly Real Estate Digest in PRINT.
Hundreds of property listings, organized for easy browsing.
New properties are featured every month.
Property/Drive CIREX Members alphabetically listed in our extensive directory.
...more
---

Ruedebusch Development & Construction, Inc. is a highly qualified, vertically integrated full service commercial construction, and real estate development company located in Madison, Wisconsin which offers:
Commercial Real Estate Development
Design Build Construction
Commercial Real Estate Brokerage
Economic Development, Commercial Real Estate, and Facility Consulting
...more
---
Madison Lifestyle Office Portfolio comprises 16 Class A properties totaling over 1.7 million square feet of leasable area and an additional 8.3 acres of development land. The portfolio is located on the west side of Madison, Wisconsin.
---
Affordable. Versatile. Excellent visibility. A unique gem tucked alongside Madison's West Beltline Highway 12/14...
---

With the largest Real Estate Practice of any law firm in Wisconsin, Reinhart offers clients custom-tailored real estate insight.
---

Thursday, March 15 | 11:30 a.m. - 5:00 p.m.
March Madness | iPic

Monday, March 19 | 11:45 a.m. - 1:15 p.m.
Lunch & Learn | CARW

Wednesday, April 18 | 8:30 a.m. - 6:00 p.m.
Retail Event | Potawatomi
...more

RSK: A list of CARW Events and CE.
---

Our roster of restaurants reads like a who`s who of Madison`s favorite eateries: From Monty`s Blue Plate Diner, to The Avenue Bar, to Steenbock`s on Orchard, each is unique in its atmosphere and menu and each is the best at what it does!
...more
---

Offering real estate services and design-build construction solutions for growth oriented clients...
...more
---
Landmark historic Madison restaurant on the market for the first time in 41+ years as the owners are ready to retire. 5,561 SF building on a 1.04 acre lot with plenty of parking. Sale also includes a rental property located on the adjacent parcel at 2912 E Johnson St. consisting of 3 apartments - one 2 bedroom - 1 bath unit on the first floor and two efficiency units on the 2nd floor...
...more
---

Congrats Deal of the year winners...
...more
---

The Gialamas Company`s premier development. The park has over 57 buildings containing 200+ companies, occupying over 3.0 million square feet.
---

...more
With over 200 experienced real estate professionals, Knight Barry provides exceptional support and service. Visit us online for more information about our 40+ commercial and residential offices throughout Wisconsin and Michigan.
---
Professional Real Estate Management and Sales
---
Newmark Grubb Gialamas specializes in investment sales, office, retail, industrial, land, multi-family properties and 1031 exchanges. Our knowledgeable, local brokers are subject experts in their field.
---

Expect Professional Management with a Personal Touch
with every T. Wall Urban Village.

(608) 575-1018 or Contact@TWallEnterprises.com

...more