---

Cirex News is emailed weekly to over 1,300 CRE Brokers/Agents and people interested in commercial real estate. In our weekly News & Views you can promote your clients properties and your services for just $15 for new listings (If it is put into the Cirex Guide no extra charge) and $25 for a banner ad (also free to Guide advertisers). call 608-345-2880...

---
AT&T will sell 37 real estate properties this fall through Williams & Williams, a specialist in global live and interactive real estate auctions. The assets are located in nine states and are selling in a combination of on-site and online auctions organised between 16 and 25 October. Williams & Williams will conduct the auctions in conjunction with strategic broker partner JLL.
AT&T is offering each property separately for auction and most will come with leaseback deals in place. The properties include industrial and office, and several have potential for significant redevelopment. The properties are located in regional markets in AL, FL, IL, IN, LA, GA, OH, SC, TN and WI. Two properties in Opportunity Zones are in Marion, AL and Euclid, OH...
...more

RSK: Yes, Wisconsin is on the list but it does not say how many and where. You might need to go to the auction site to find out if interested. Just found out that 1 is in Appleton and the other in Stevens Point which looks to be a cellular retail site.

Ken Notes: I added a link to the current Wisconsin properties on the site...
---

The Gialamas Company`s premier development. The park has over 57 buildings containing 200+ companies, occupying over 3.0 million square feet.
---
One way Macy's is trying to improve its business stems from the work it's doing on the back end, at its more than a dozen fulfillment centers.


It's joining Google's Cloud platform made for retailers.
...more

RSK: I must admit that Kohl`s has a slick system for their deliveries and fulfillment...
---
Mid-America Real Estate - Wisconsin, LLC offers the same high level of service in property leasing, asset management, tenant representation and investment sales for which Mid-America has become known.
---
Most of us have a general idea of what we as a society believe is a certain culture of work and professionalism. Of course, it's taken in and observed differently depending on where you are on this planet exactly. Most of if not all of the people I work with and are around are what I would call borderline to extreme Type A people. They are flat out on their game 24/7/365 and that to me is just the norm. It's how they are built. There are some that find it not only repulsive they have no comprehension of what real work is.
Working or The Grind.
I'm going to come at this from the point of view of a broker. It's where I live...
...more

RSK: Why we have a love hate relationship with this profession.
---
---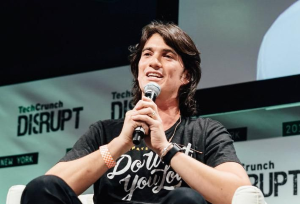 One of the most highly anticipated corporate filings dropped this morning when The We Company made public its prospectus before its initial public offering.

The parent company of WeWork divulged more than 350 pages of financial information, risk analysis, business plans and disclosures about the way it operates, including with one of the most powerful men in real estate, its co-founder and CEO Adam Neumann.

The headline news was its losses, as it is for many "unicorn" companies with valuations like WeWork's current $47B number. After $1.9B in losses last year, WeWork lost nearly $700M in the first half of 2019, and said it will likely continue to lose more money "in the foreseeable future."...
...more

RSK: I just read where We had $1.8 billion in revenue and $1.6 billion in losses and costs last year. And their CEO head has taken out personal loans on properties to help finance growth. I think I will pass on this IPO myself until they start actually owning the real estate.
---
Madison Lifestyle Office Portfolio comprises 16 Class A properties totaling over 1.7 million square feet of leasable area and an additional 8.3 acres of development land. The portfolio is located on the west side of Madison, Wisconsin.
---
If you want to live in a big city but have a tight budget, you may want to avoid places such as Miami and and Denver, where housing costs are rising year over year.
That's according to a recent report from Rent.com on the cost of city living, which analyzed data from the 2016 and 2017 editions of the U.S. Consumer Expenditure Survey, which is conducted annually by the U.S. Bureau of Labor Statistics. The report looked at the change in housing costs in 22 major metropolitan areas over 12 months...
...more

RSK: Costs may be high but the average pay is high as well. But the northern Midwest has actually dropped in cost.
---
Corner suite with four private offices, open space or training room, conference room, small break area, reception...
...more
---
Our focus is your focus, our goals are your goals.
---
Food delivery apps are reshaping the restaurant industry — and how we eat — by inspiring digital-only establishments that don't need a dining room or waiters.
SAN FRANCISCO — At 9:30 on most weeknights, Ricky Lopez, the head chef and owner of Top Round Roast Beef in San Francisco, stacks up dozens of hot beef sandwiches and sides of curly fries to serve hungry diners.
He also breads chicken cutlets for another of his restaurants, Red Ribbon Fried Chicken. He flips beef patties on the grill for a third, TR Burgers and Wings. And he mixes frozen custard for a dessert shop he runs, Ice Cream Custard...
...more

RSK: We were just discussing this very thing in our office today. They restaurant may save on space and staff but they will find that the delivery portion costs will increase substantially. SO the savings won`t be that great but the reach and output may increase.

Will be interesting to see how this all shakes out, especially when you add a $15 to $20 delivery charge to it all.
---

Gather your team of 4 – $20/team. Deadline is August 7th, but could fill up sooner. Space is limited! Backpack for Buddies: Please bring a NEW backpack to help us reach our goal of 100 backpacks for kids in need! Click on the link below for the registration form. Bocce Ball & Backpacks 2019
Find out more »
...more
---
5 buildings involved. 3 office/2 retail. 11669 sf,11669 sf., 8352 sf., 8351 sf., 14,928 sf.. 94.5% Leased. Seller will guarantee 100% occupancy at closing for 1 year. No deferred maintenance. CA required for numbers.(attached) All built in the 90s. All have great exposure and signage. Priced at 7% C.R.
...more
---

With the largest Real Estate Practice of any law firm in Wisconsin, Reinhart offers clients custom-tailored real estate insight.
---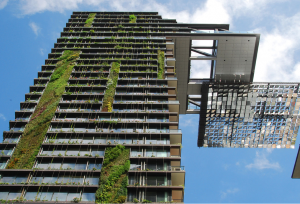 Among U.S. demographic groups, millennials care the most about having sustainable features in the apartments they rent, and even say they are willing to pay more for such green features, according to a new report by multifamily developer AMLI Residential.
Millennials reported feeling particularly concerned about climate change and expressed a heightened desire to solve environmental problems, followed by Gen X, Gen Z and lastly baby boomers, according to the company`s third annual Sustainable Living Index, a survey of more than 3,500 AMLI apartment residents. ..

...more

RSK: Yes, they are willing to pay more, but not more than $100/mo and that will not cover or amortize the costs of the "Green" they want.
---
Single-tenant investment opportunity located in the Fitchburg Business Park. 1.19 acre parcel improved with a 16,083 sf flex building occupied by iCOMBAT. Tenant is a successful indoor tactical laser tag entertainment center with 3 locations in the midwest. Tenant recently renewed their lease.
...more
---
High Point Office Park is an 11-building, 217,418 square foot office park located in one of Madison, Wisconsin's finest western locations.
---
Most office jobs these days require nothing more than a laptop, Slack, and killer inbox-zero skills. Desktops are dinosaurs. Human contact is optional.

To landlords, this offers the exciting prospect of hordes of office-less millennials roaming around with never-ending work to do and nowhere quiet to do it.

Which is why we're seeing every asset class transform into coworking, and everything from churches to schools to gyms to malls dedicating space for work. For some, it's a part of their core business model; for others, it's a gateway space that attracts foot traffic, anchors a community, and provides an excuse to say "community" a lot...

...more

RSK: Live, work, play all in one stop is probably best suited for urban areas where there are not a lot of restaurants nearby. It is a very interesting concept it has it`s place.
---

23rd Commercial Brokers Group Golf Outing
Date: Wednesday, September 11th, 2019
Time: 10:00 AM
Event Details:
Make your plans now to attend the 23rd Annual Commercial Brokers Group Scholarship Golf Outing on September 11, 2019 at Hawks Landing. This fun-filled afternoon will include 18 holes of golf, prizes, lunch, dinner and drink tickets. You can set up your own foursome or we`ll happily assign you to one.

9:30 a.m. - 10:20 a.m. Registration
10:30 a.m. Shotgun Start
4:30 p.m. - 7:00 p.m. Refreshments & Dinner & Prizes!


...more
---
OpenSpace, an imaging and AI-driven platform providing 360-degree visibility for construction sites, has raised $14 million in a Series A round led by Lux Capital.
Other participants in the financing included a mix of institutional venture firms (Goldcrest Capital, Navitas Capital and Zigg Capital), the venture arm of commercial real estate brokerage (JLL Spark) and a developer and construction company (Tishman Speyer and Suffolk Construction). Real estate developer and co-working giant WeWork also put money in the round.
...more

RSK: Great idea moving forward, but will not help existing buildings much.
---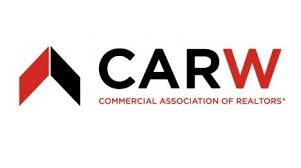 SIOR Regional Conference
August 20 @ 8:00 am

-

August 21 @ 5:00 pm
...more
---
Available sf : 2,318
Max Contig sf: 2,318
Rent PSF (Annual): $11.00

Lease Type: Modified Gross
...more
---

...more
With over 350 experienced real estate professionals, Knight Barry provides exceptional support and service. Visit our website for more information about our 50+ commercial and residential offices throughout Wisconsin, Michigan, and Minnesota.

MADISON: 2450 Rimrock Road, Suite 204, 608-255-2700
CAP SQUARE: 44 E. Mifflin Street, Suite 101, 608-255-2700
---
As the real estate cycle lengthens and property prices continue their decade-long rise, many commercial real estate professionals across the country are finding it increasingly challenging to identify value-add acquisition opportunities. In my view, one of the few exceptions to this rule is workforce housing.
The dearth of accessibly priced housing in major metros like San Francisco and New York City has been widely discussed, and in my mind, there is no question that our society has to do a better job of enhancing and expanding the stock of housing that is affordable to middle-income-earners. Fortunately, the current supply-demand dynamics have made workforce housing properties in strategic growth markets near city centers some of the most compelling investment prospects available today...
...more

RSK: Workforce housing is a hard way to make a profit. People want to rent houses and town houses but the cost of new construction is putting the squeeze on this just like purchasing a home. And for investors, well the returns are shrinking unless you are in an Opportunity Zone.
---

Our roster of restaurants reads like a who`s who of Madison`s favorite eateries: From Monty`s Blue Plate Diner, to The Avenue Bar, to Steenbock`s on Orchard, each is unique in its atmosphere and menu and each is the best at what it does!
...more
---
7.5 Acres on the Sugar River in Paoli, this 10 unit mixed-use commercial/residential bldg has 10 unique, large units many with high vaulted ceilings overlooking the Sugar River. No one unit is alike. 7.5 acres, makes room for additional units or building, C1 zoning allows many uses. Real Estate only for sale. Building is fully leased. 48-hour notice for showings 10-12 on Tues & Thurs. Proof of funds availability needed...
...more

Ken Notes: Now this is a destination property!
---
Sponsor


Offering real estate services and design-build construction solutions for growth oriented clients...
...more
---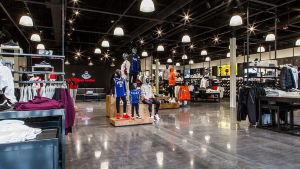 Foot Locker is rolling out larger, more experiential stores in collaboration with sports apparel giant Nike. The locations, known as Foot Locker Power Stores, will be roughly 9K SF, about four times as large as typical Foot Locker stores, and will include proprietary technology developed by Nike.
The footwear retailer is betting big on the new concept in the face of an ailing retail market — it plans to open as many as 50 such locations nationwide over the next two years. The latest location is opening on Aug. 10 in the Washington Heights neighborhood of Manhattan.
With the rollout, the company aims to reinvent its shoe stores to bring people in, despite competition from Amazon and other physical stores, CNBC reports...
...more

RSK: Might work for them. Soon, you will see retail outlets in regional and last mile warehouses...the Sam`s and Costco concept.
---
Thanks you for sponsoring CIREX and Cirexnews.com
...more
---

Since 1975, Flad Development & Investment Corp. has emerged as a leader in the development of quality commercial real estate projects in Madison and Milwaukee.
---
"The attention to detail, preventative maintenance, and proactive communication exhibited by MIG makes them a true business partner."
---
Professional Real Estate Management and Sales
---

Expect Professional Management with a Personal Touch
with every T. Wall Urban Village.

(608) 575-1018 or Contact@TWallEnterprises.com

...more
---
IA Management is a full service property management company located in Madison, Wisconsin. Our objective is to be a profitable leader in both commercial and residential real estate.
---
For lease on Medical Circle - Up to 4,902 SF Available
Currently being remodeled with new elevator
Open floor plans
Under new ownership
Beltline visibility & monument signage
Plenty of parking
call Mike Herl
...more
---

NAI Global is a leading global commercial real estate brokerage firm with over 400 offices worldwide and annually completes more than $20 billion in property-related transactions...

...more
---
---
Five flex/R&D buildings - 138,000+ sq. ft. - Hwy 51 and Hoepker Road - High End Image - Affordable and Flexible Floor Plans - Warehouse - R&D, Light Manufacturing - Showroom
---

Ruedebusch Development & Construction, Inc. is a highly qualified, vertically integrated full service commercial construction, and real estate development company located in Madison, Wisconsin which offers:
Commercial Real Estate Development
Design Build Construction
Commercial Real Estate Brokerage
Economic Development, Commercial Real Estate, and Facility Consulting
...more