---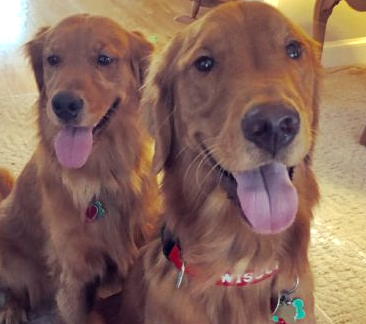 Commercial Broker News and Project Notes...
Need a primer on a commercial subject -- try searching CirexNews: Search Here!
To contact Ralph Kamps Please Email:
CirexNews [at] gmail.com
...more

Cirex News is emailed weekly to over 1,300 CRE Brokers/Agents and people interested in commercial real estate. In our weekly News & Views you can promote your clients properties and your services for just $15 for new listings (If it is put into the Cirex Guide no extra charge) and $25 for a banner ad (also free to Guide advertisers). call 608-345-2880...
---
MILTON, WIS. — Badger Property Investments is developing a 60,000-square-foot industrial building for SSI Technologies Inc. in Milton, about 35 miles southeast of Madison. The property will be located in the Crossroads Business Park. Construction is expected to begin in May with completion slated for this fall. Janesville, Wis.-based SSI Technologies is a designer and manufacturer of a variety of sensors and control systems for the international automotive and heavy vehicle markets. Locally, the company has 1,000 employees and currently operates from three facilities in Janesville, with more than 400,000 square feet of combined manufacturing and office space. Bill Mears and Scott Pateros of Coldwell Banker Commercial McGuire Mears & Associates assisted SSI Technologies with the process...
...more

RSK: Congrats to Bill & Scott.
---

Wednesday, May 23, 2018
Host: MIG Commercial Real Estate
Landmark Oaks, 2921 Landmark Place, Madison
Registration: 1:00 pm • Program: 1:30 pm
Commercial Development Updates
City of Verona, Adam Sayre, Director of Planning and Development
City of Fitchburg, Michael Zimmerman, Assistant City Administrator/
Director of Community & Economic Development
City of Middleton, Mike Davis, City Administrator
This is a FREE program. Seating is limited.
Please email registrations@wisre.com to reserve your spot.

...more
---
CBRE is pleased to present its semiannual North America Cap Rate Survey for H2 2017, which reveals cap rates and pricing trends for all major property types in major markets across the U.S. and Canada.
U.S. cap rates for retail assets inched up in H2, while those for industrial and multifamily assets fell slightly. U.S. office and hotel sector cap rates were generally stable. In Canada, cap rates for industrial, hotel and multifamily fell markedly, while office declined slightly and retail inched up.
The report includes an intro from Spencer Levy, who examines market-moving events from year`s end through mid-February 2018, and provides a cap rate outlook for the year titled
The Battle Between the Secular Elephant and the Cyclical Bear Heats Up
.
...more

RSK: Thinking retail Cap Rates will drop next quarter. In fact, I think CAP Rates for sellers has peaked. Investors are getting more savvy.
---
Sears Holdings CEO and hedge fund investor Eddie Lampert has offered to potentially buy the distressed retailer`s real estate, Kenmore brand and other assets.
Lampert`s hedge fund disclosed Monday that it had sent a letter to the retailer on Friday offering to work out a deal to help the distressed company raise cash.
The moves could accelerate the downsizing of Sears, which has closed hundreds of stores over the last few years as it reels from the department-store industry`s decline and from its own missteps....
...more

RSK: This may be a case of "last man standing" in retail. They have the real estate, brand names and service and just might be that in big retail.

Ken Notes: So strange that a company that had solved distribution in the 60`s is struggling in 2018. Does anyone remember that you could order a house from Sears from 1904 to 1940...
---
SAN FRANCISCO — Amazon Go, the Amazon convenience store that aims to remove a persistent frustration for shoppers by eliminating the checkout line, is coming to San Francisco and Chicago.
The Seattle Amazon Go store, in the first floor of its headquarters, was open to staff for a year as Amazon worked the kinks out of its proprietary technology, made up of hundreds of cameras and sensors that allowed customers to swipe an app on their phone, walk into the store and grab their items, and just walk out — without talking to a cashier or swiping bar codes.
Amazon is now hiring for managers for similar stores in San Francisco and Chicago.
...more
RSK: These could work well in College Campus areas or downtown for lunches etc.

Ken Notes: When Chicago opens I will schedule a road trip, anyone want to sponsor it?
---
---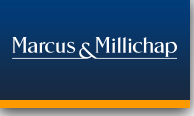 High Demand for Stabilized Assets With a Long-Term Lease Boosts Investor Interest in Industrial Sale-Leaseback Deals

Appeal of sale-leasebacks on the rise.
The convergence of three factors has sparked increased interest in sale-leaseback options for companies that own and occupy industrial space. The extended growth cycle and emergence of e-commerce has spurred demand for industrial space nationwide, pressuring vacancy rates to their lowest levels on record. At the same time, industrial property values have risen substantively, offering property owners significant profit potential that can be reinvested into their businesses. Adding to this mix, new tax rules placed in effect this year will reshape business interest deductions and the cost-effectiveness of businesses owning the real estate in which they are located. The new tax code also allows for businesses to depreciate 100 percent of certain assets over one-year, leading business owners to invest more extensively into current operations...
...more

RSK: Industrial is still the darling of the industry.
---
Big and tall in Seattle
Prologis, the world's largest industrial REIT, is building the first ground-up development of its kind in the United States, a multi-level industrial warehouse. Called Georgetown Crossroads, it will total just under 590,000 square feet over three levels in the South Seattle neighborhood from where it takes its name. Currently under construction, it is set to open in the summer...
...more

RSK: This is all possible because of eCommerce demand for instant delivery...
---
When Tara Gilad came across an empty Subway sandwich shop at the Nut Tree Plaza in Vacaville, Calif., she saw an opportunity.
Now Gilad, founder of the healthy food chain Vitality Bowls, will be selling her soups, Acai meals and smoothies out of the former sandwich shop. And she has her eye on a few of the roughly 500 other locations Subway is planning to close this year.
"The space itself is desirable for us is because they're usually the same size,'' Gilad says. "It is an opportunity for us.``...
...more

RSK: This seems to be a no brainer. Not sure why fitness hasn`t hit malls years before.
---
Mid-America Real Estate - Wisconsin, LLC offers the same high level of service in property leasing, asset management, tenant representation and investment sales for which Mid-America has become known.
---
MELVILLE, N.Y., May 8, 2018 /PRNewswire/ -- A&G Realty Partners has been retained to dispose all of the real estate assets of The Bon-Ton Stores, Inc., on behalf of a joint venture between Great American Group, LLC (a subsidiary of B. Riley Financial, Inc.), Tiger Capital Group, LLC and Bon-Ton`s Second Lien Noteholders. The joint venture acquired the retailer`s assets on April 18 after submitting the winning bid to the U.S. Bankruptcy Court for the District of Delaware.
Bon-Ton`s retail real estate assets include 22 fee-owned properties, seven ground leases and 194 leased locations with a significant amount of remaining term. "These stores are located in well-performing regional markets," said A&G Co-President Andy Graiser. "The availability of these locations creates a wide range of possibilities for expanding retail chains, as well as developers across the entire real estate spectrum. Opportunities range from traffic-driving stores, food halls and entertainment venues, to healthcare, residential, education and other non-retail uses."..
...more

RSK: That is a lot of real estate assets to liquidate.
---
Last week, I was prospecting in New York — it's something I do occasionally with larger firms. We explore how we can work with their individual producers, but only under the condition that these producers invest in themselves.
While entering one particular building, I could not help but notice a large inflatable rat by the entrance of the building. Yes, right there in Midtown!
As it turns out, the rat was, in fact, put
there
specifically in relation to the prospect I was meeting! You see, the company I was meeting with manages and leases several buildings in the New York tri-state area...
...more

RSK: I love Ron...but...I am not sure I found what he is really trying to get to. Would E&O cover a Giant inflatable rat in front of a building? This sounds like a he said she said type of problem. Is it defamation of character? Not sure but regardless E&O is one of those things you can live without...until you need it.
---
Bon Ton Inc., which operates department stores around the country under the Boston Store, Carson's, Bon Ton, Bergner's, Elder-Beerman and Herberger's flags, has been a retail mainstay in Wisconsin and the Midwest. On February 4, 2018, Bon Ton filed a Chapter 11 bankruptcy in a failed attempt to locate a going concern buyer. In early April 2018, its assets were purchased in a bankruptcy auction by a consortium of liquidators, which almost immediately commenced going out of business sales which are expected to be completed by August 31. Bon Ton's creditors are trying to determine what their rights will be and, more importantly, what they may recover from the bankruptcy process...
...more

RSK: As the song goes "Got To Make The Best Of A Bad Situation"
---
The senior housing market is changing with the times.
For decades, retirement communities were far more likely to be built in warmer climates, so as to avoid uncomfortable and possibly dangerous winters for residents. But in recent years, the industry has seen a seismic shift to areas with more traditional population density, the New York Times reports.
Senior citizens and their adult children have demonstrated a stronger desire to live near each other, prompting more development of retirement communities in infill areas close to major population centers. The Times cited Northern New Jersey and the Virginia suburbs of Washington, D.C., as particular hot spots...
...more

RSK: Seniors want to live near their kids...but especially their grandchildren and watch them grow and be a positive influence on their lives....like the old days.

Ken Notes: as a card carrying member, let me tell you the new seniors do not want the communities of old, they want lifestyle, arts, food, activities, and yes grandchild friendly spaces.
---
For Kohl's Corp., a partnership with Amazon.com Inc. seems to be paying off.
Since the launch of an October pilot program to accept
Amazon
returns in some stores, traffic at participating Chicago Kohl's stores has been about 8.5 percent higher than others, according to geolocation data analyzed by Gordon Haskett Research Advisors...
...more

RSK: This could work nicely not only for Kohls, but for other retailers that are in close proximity to Kohls...driving more traffic to them as well.
---
Class A office space available on Madison`s near east side in the Schenk-Atwood neighborhood. This exceptional second floor suite has high end finishes and tons of natural light. The layout offers two offices with windows, 2 interior offices, kitchenette and an open reception area. There is also an outdoor patio, surface level and underground parking.
...more
---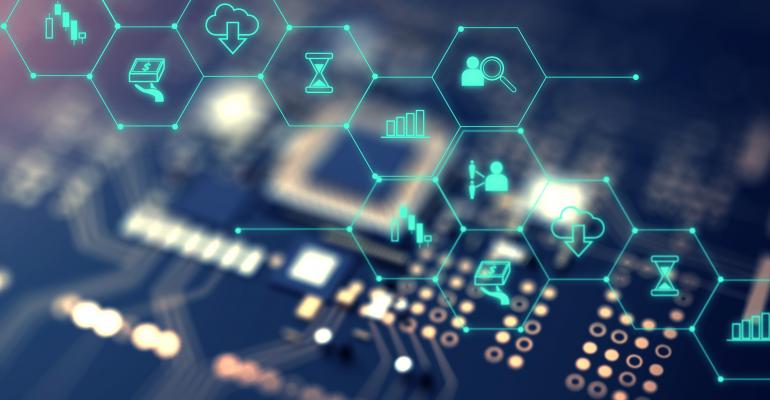 Here are several ways—both big and small—commercial real estate firms are using platforms, services and products to better manage and enhance the use of their assets.
The commercial real estate industry is not usually first thought of when it comes to technological advancements. But slowly, that is changing. Increasingly, technology is helping property management firms automate systems and processes, and improving tenants' experiences...
...more

RSK: Most of us are in CRE management to some degree even if it is just managing the management company. Read this.
---
View Our May Digital Version Online Here

Subscribe to Real Estate CIREX Digest

Subscribe to CIREX to receive our monthly Real Estate Digest in PRINT.
Hundreds of property listings, organized for easy browsing.
New properties are featured every month.
Property/Drive CIREX Members alphabetically listed in our extensive directory.
...more
---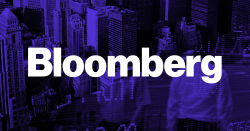 As Amazon remains seemingly unstoppable and the struggles of physical retailers like Toys "R" Us continue to make headlines, two trends in retail seem irrefutable: E-commerce will only get bigger, and physical retail needs to figure out how to reinvent itself. But some of the economic pressures facing both industries are changing the value equation. For the first time since the dawn of e-commerce, physical retail might find itself with some cost advantages over e-commerce firms — especially those not named Amazon.
...more

RSK: I think for now convenience will win out but there will be a point where they diverge and cost will become a factor...and a drive to pick up the goods and do more shopping will be well worth it...
---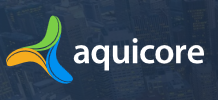 Aquicore asked four thought leaders in fields that affect commercial real estate to take a look back and a look forward as 2018 gets underway.
Michael Beckerman, CEO of The News Funnel and CRE Tech, spoke to us about the changing real estate startup environment.


Catie Dixon, managing editor of Bisnow, talked about the challenges and successes of women in commercial real estate.


Richard Silberman, CEO of Healthy Buildings International, explained why the wellness moment took off in 2017.


Derek Roberts, revitalization liaison for the National Air and Space Museum, discussed the current policy environment`s impact on urban planning...

...more

RSK: A little down load of a book on this subject that is free. Worth the read for interested persons...
---
Take a look at the phrases below.
What do commercial real estate brokers do? ... How to become a commercial real estate agent. ... How to become a commercial real estate broker. ... Commercial real estate license. ... Getting into commercial real estate. ... So you want to get into commercial real estate. ... How much does a commercial real estate broker make? ... How to run a commercial real estate company. ... How to get a job in commercial real estate. ...

Obviously, these are phrases that are used when someone is Googling and wants to do some research about what it takes to get into commercial real estate....
...more

RSK: We all need to read this one!...
---

The Gialamas Company`s premier development. The park has over 57 buildings containing 200+ companies, occupying over 3.0 million square feet.
---
Walking down any street in New York City, the signs of mom-and-pop stores of yesteryear are hard to miss. Over the last decade, thousands of small retailers have closed to make way for bigger retail chains, and now real estate overpricing is eviscerating quintessential New York neighborhoods entirely, pushing even the big box chains out. The effect? A rise in storefront vacancies that's causing landlords to rethink how they fill their spaces in this new climate. And it's pretty urgent.
Mayor de Blasio
just announced
a potential vacancy fee or vacancy tax to penalize landlords who leave their storefronts vacant for long periods of time, possibly even making them register it in an official database. The days of sitting on empty retail spaces in order to get top-dollar rent are over and neighborhoods need to return to their original draw of bringing a community together through thriving stores and spaces..
...more

RSK: I like the concept but what I do not like is punishing a building owner who has vacant space by taxing them. Any landlord wants to maximize their bottom line so why would they want to keep a store front vacant? Just leasing to anyone to fill the space can lead to more problems if the tenant cannot pay, their products and services are not good or do not meet the market demand and they skip out. Lots of work to get a tenant in a shop. Seems whomever wrote this has not owned any retail space and has had to lease it out.
---
SAN FRANCISCO — The East Coast bested the West Coast in Amazon`s second-headquarters sweepstakes.
The online retailing giant announced the finalists for its so-called HQ2 Thursday, a surprisingly long list of 20 cities and states culled from an unwieldy 238 that began the process.
The nearly two dozen now double down to compete for a $5 billion capital investment and 50,000 new tech-oriented jobs...
...more

RSK: Interesting. Who do you think has the upper hand?
---
Well here we are in the year 2018 and what does the largest trade organization in Real Estate go out to the real estate tech world in general and ask for?
A Commercial Real Estate Listing Platform. Let me clarify. A consumer-facing commercial listing platform.
Below is the exact letter/email that has been sent out to prospective vendors. ( I obtained this from several sources.)...
...more

RSK: I have been harping and barking at RPR Commercial to do this exact thing. Will it happen? Not sure but like you waiting with baited breath...but not holding my breath.
---
Coworking has proven to be more than just a fad, as WeWork turns into a global empire and regional operators expand their fields of influence, but it has lost the scrappy underdog feel that made it appeal to its first members.

"When we started, [our membership] was a lot more startups, and as time went on, we've seen nonprofits and companies that just don't see the need to take their own space," The Yard founder Morris Levy said. "It definitely expanded; we have financial companies with us, attorneys, accountants — it's really the full gamut today."...
...more
RSK: I like this. Just like retail, co-working space is morphing as well.
---
Fully leased / 100% occupied by long time personal service businesses with long leases. Note: There is a reason why they are staying. Price to sell: $593,500 Cap Rate = 8.5
...more
---
GREEN BAY, WIS. — Architecture, engineering, environmental and planning firm ISG is moving into the WaterMark building in downtown Green Bay. The firm will occupy 14,000 square feet. ISG is currently designing its new space on the third floor and anticipates a September 2018 move-in. After acquiring Raasch Associates in September 2016, ISG has grown its Green Bay presence by more than 40 percent. Three Sixty Real Estate Solutions LLC developed the six-story WaterMark building, which anchors the CityDeck, a community venue for dining and outdoor concerts...
...more
---
Amazing opportunity to sublease shared space on the top floor of a tech based building with other growing and innovative tenants. Join Eat Street, 5Nines, Abodo and Filament Games for a great work environment. The space is move in ready now. The building has a cool lobby, well appointed common conference room, secure indoor bike parking, fitness and showers. Red Sushi&The Barre Code on 1st floor.
...more
---

...more
With over 200 experienced real estate professionals, Knight Barry provides exceptional support and service. Visit us online for more information about our 40+ commercial and residential offices throughout Wisconsin and Michigan.
---
Mall owners are spending millions – and in the case of the Westfield Century City in Los Angeles $1 billion – on makeovers to keep their retail centers fresh, hip and inviting.
It's hard to ignore the headlines screaming "retail apocalypse" these days, particularly when a steady stream of big players go out of business and store closures reach new highs. Cushman & Wakefield reports that major chains closed almost 9,000 stores in 2017, more than double the 2016 total. Retail bankruptcies reached 36 last year, only one shy of the record set in 2009.
Garrick Brown, Cushman & Wakefield's national retail research director & vice president for retail intelligence, expects those negative headlines to continue, projecting that as many as 1,000 department stores could shutter their doors by the end of the year. Those closures tend to hit Class B and Class C malls particularly hard...
...more

RSK: I hope malls just do not become food and entertainment venues...still need goods and services other than that.
---
Since at least 1886, when a Scottish immigrant constructed a greenway with two holes on his Sarasota homestead, private developers and municipal governments have built golf courses to lure homebuyers and tourists to communities in Florida.
The people came, all right — Florida`s population has surpassed 21 million — but golf communities began to wane in the 1990s and the sport itself is now going out of style. With its decline coming just as cities and counties are becoming built out, it is clear: golf courses are the next frontier for development....

...more

RSK: This is not only happening in Florida but all over the country including Wisconsin...
---
When large, sprawling corporate campuses were built in the suburbs decades ago housing headquarters for giants like McDonald`s, Ameritech and Motorola, no one predicted they would now stand nearly vacant...
...Alternative plans are beginning to take shape at several suburban properties. In Hoffman Estates, Somerset Development of New Jersey has outlined plans to convert the AT&T campus into a self-contained "city" using the existing buildings for 1.2 million square feet of offices, 60,000 square feet of retail shops and 80,000 square feet of conference space, while new construction would add 375 apartments, 175 townhouses and maybe a 200-room hotel...
...more

RSK: These business parks turning into self contained cities is an interesting idea.

Ken Notes: I would think that with boomers turning 65+ retirement communities with lifestyle amenities may be very popular.
---
WeWork
is looking to raise $500M of debt in the junk bond market, and the offering documents for the bonds give rare insight into the flexible working giant's finances.
A report from Bloomberg
, which reviewed the bond documents, showed that the company valued at $20B has an eye-watering rent bill and lost money last year, but is growing its membership and its occupancy.
WeWork has a global portfolio of 14M SF
across 234 locations comprising 251,000 desks, the bond documents said. It has 220,000 members, up from 7,000 four years ago. It said that it had an 81% occupancy rate at the end of 2017, up 5% on the year before, and needs a location to be 60% occupied to make a profit..
...more

RSK: Not a good sign. I can relate. Like being a restaurant that serves a thousand meals a night but loses $3/plate. Can`t sustain this guys. Time to right the ship.
---
Commercial property insurance rates will continue to rise in 2018, though likely not at the same pace as last year when the country experienced a record number of natural catastrophe losses, reports Willis Towers Watson in its
2018 Insurance Marketplace Realities-Spring Update
.
Overall, property and casualty insurers remain well-capitalized, the report said. The industry recovered and recapitalized swiftly following 2017`s record losses — without any insurer insolvencies — thus demonstrating a high level of resilience...
...more

RSK: This is not good and no doubt will eventually be passed on to the tenant who will eventually pass it on to the consumer. But you have to have insurance as we found out after a fire in our office building. It would have been a complete disaster if we and our tenants did not carry enough. Some did not.
---
The U.S. Supreme Court made a momentous decision Monday in striking down PAPSA, the law preventing states from regulating sports gambling.
Because states have now been given the freedom to design their own sports gambling framework, uncertainty reigns over just how much effect the ruling could have on commercial real estate...
...more

RSK: Probably not in Wis. We have agreements with the various Indian Tribes plus the lottery. But Sports Gambling is huge!
---
Affordable. Versatile. Excellent visibility. A unique gem tucked alongside Madison's West Beltline Highway 12/14...
---
WHAT ARE YOUR DAY-TO-DAY RESPONSIBILITIES IN YOUR ORGANIZATION?
Finding people. Meeting with, talking with, connecting with people. I am continually seeking out strong teams and team builders. As much as I am interested in seeking out ideas it's more important to find the people who can and will implement and execute them.
DESCRIBE HOW YOU BECAME INTERESTED IN PROPTECH AND INNOVATION.
At the very start, it came out of frustration as a broker and the incredibly antiquated way of doing business. It was the "there must be a better way" thought process that leads me to start seeking out innovative and forward-thinking solutions. Think of where we are today compared to 10-20 years ago and then think how far we can go from there.
IN THE NEXT 10 YEARS, WHAT AREA OF THE REAL ESTATE INDUSTRY DO YOU THINK WILL CHANGE THE MOST DRAMATICALLY?...
...more

RSK: An interview with the Dukester...always interesting.
---
It's not so much the magic mirrors — or the virtual-reality headset that transports a shopper to the holographic kitchen of their dreams — that will bring new relevance to traditional retail stores as Amazon encroaches.
It's the unsexy technology that makes shopping easier, faster and more customized — the spot-on product offer, the no-fuss retrieval of an online order in store— that's more apt to update the shopping experience in meaningful ways.
...more

RSK: SO the Target`s in our area will have more groceries from Kroger? Is this what I am reading?
---
...more

RSK: I guess it is up to us to choose what works for ourselves.
---
What does the changing of the guard within America's workforce mean for the office market? Firstly, the retirement of the largest generation in history – the Baby Boomers at 80 million – has caused some to resign themselves to the fact that we will be needing less office space. But the reality is more complicated because people are working into their retirement years: the raw numbers say that, as of 2016, nearly 9 million people aged 65 or older were still on the job. Beyond this, there are the later Boomers, now aged 55 to 64, numbering 25.5 million in the workforce, and are likely to swell the ranks of the 65+ (working) cohort with an additional 15 million by 2025....
...more

RSK: Gen Z and Boomers working well past 65 will not be enough to create a demand for more office space.
---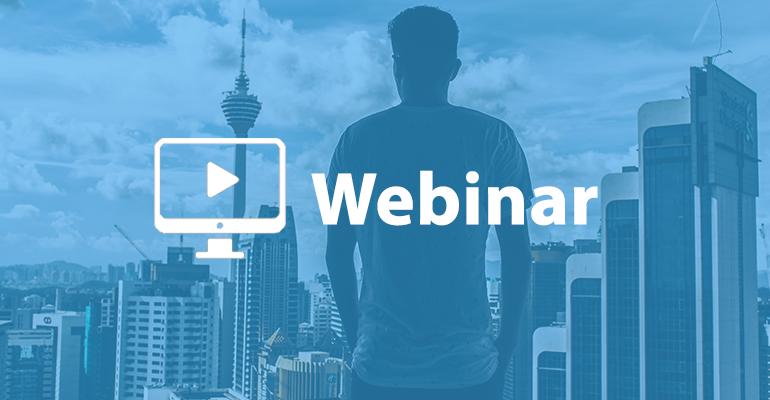 In commercial real estate, it is crucial to be in tune with the ebbs and flows of the marketplace because timing everything. These fluctuations dictate when you buy, sell, or hold in order to maximize the return on your investments. This rings true regardless of region or asset class your firm focuses on. As new real estate opportunities emerge and others fall by the wayside, an increasing number of technology solutions for CRE owners and operators are arriving with the goal of improving and driving business success. Whether you need to make data more digestible and actionable, improve your client communication, or add efficiency to transactions - there is a solution out there for you...
...more

RSK: If you have the time worth the viewing or listening. If not...well...you can just keep reading Cirex News weekly to keep up with the trends. (Shameless plug)
---
Chipotle`s delivery sales are skyrocketing after it announced a deal with DoorDash.
On Tuesday, the fast-casual chain announced that delivery orders had increased 667% since it launched its partnership with DoorDash on April 30.
"This is a nice win for the organization," Chipotle CEO Brian Niccol told Business Insider. "It demonstrates we`ve done something new."..
...more

RSK: Chipolte needed something after that food scare. DoorDash is coming to Madison on June 6th BTW...
---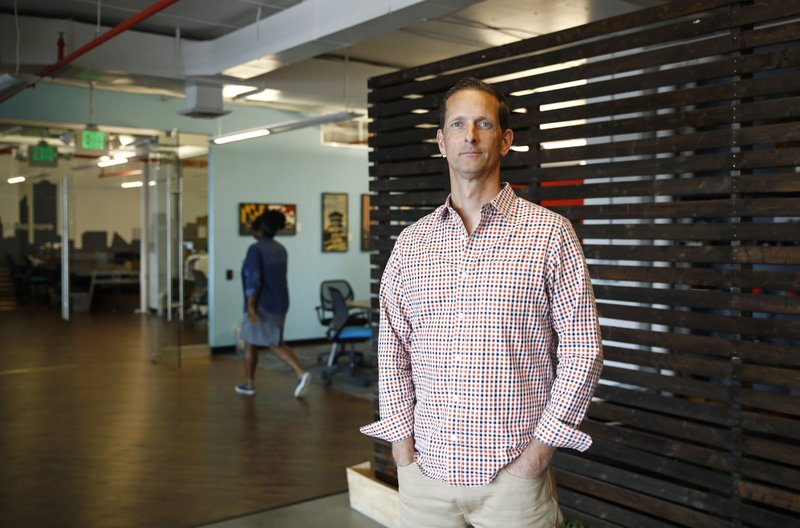 NEW YORK (AP) — Begun two years ago with some big hopes, the option for small businesses to court investors through crowdfunding hasn't turned into the windfall its supporters predicted.
"A lot of dollars have been raised in crowdfunding, but it has not been the bonanza people have been expecting," says David Lavan, a former Securities and Exchange Commission attorney who's now with Dinsmore & Shohl in Washington, D.C.
...more

RSK: All that glitters is not gold, but it can help if you can get through the red tape. Go Fund Me is another avenue though there is no equity or shares for those that do so.
---

Expect Professional Management with a Personal Touch
with every T. Wall Urban Village.

(608) 575-1018 or Contact@TWallEnterprises.com

...more
---
Fox News host Sean Hannity assembled a real estate portfolio spanning 870 homes in seven states over the past decade, according to a report by the Guardian. A sizable portion of Hannity`s holdings were financed through the Department of Housing and Urban Development during the Obama administration...
...more

RSK: This weeks gossip I guess.
---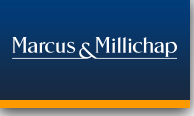 10-Year Treasury Report
Special Research Report
10-Year Treasury Breaks 3 Percent; Higher Rates a Positive Sign for Commercial Real Estate?

Rising interest rates spark fear from investors but reflect persistently strong economic growth that underpins commercial real estate performance. The 10-year Treasury rate inched past 3 percent for the first time since late 2013...

...more

RSK: Already starting to show in CAP Rates.
---
MILWAUKEE — HSA Bank, a division of Webster Bank NA and provider of consumer-directed health accounts, has extended the lease on its 57,517-square-foot office space in Milwaukee. The bank is also expanding by 10,725 square feet. HSA Bank is located on the second floor of Schlitz Park's RiverCenter building at 1515 N. RiverCenter Drive. The office is home to 335 employees. Ned Purtell and Jenna Maguire of Founders 3 Real Estate Services represented Schlitz Park in the lease transaction. Drew Saunders and Dan Jessup of JLL represented the tenant. The expansion is expected to be complete this summer....
...more
---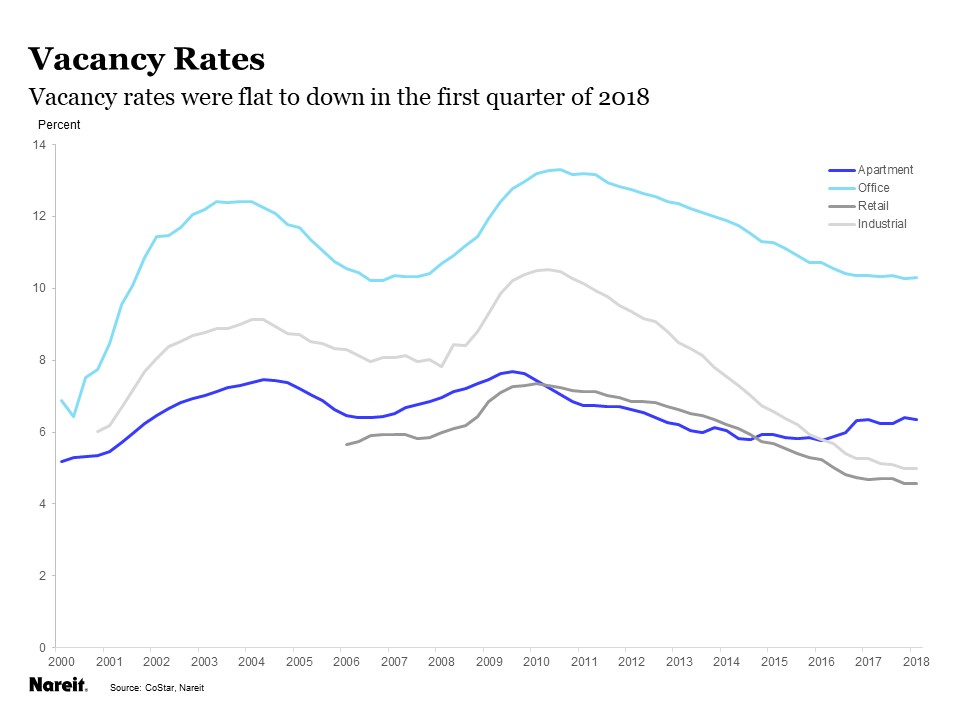 Vacancy rates remained low in the first quarter of 2018 for the major commercial property sectors. Vacancy rates were unchanged among national office, retail and industrial markets, and ticked down 10 basis points in apartment markets, according to recent data from CoStar.
Market conditions cooled a bit, however, as rent growth decelerated slightly for most property sectors. Industrial properties are outpacing the other sectors with rent growth of 6.0 percent over the past year, only slightly off the pace in 2016 and 2017. Rent growth of office and retail properties decelerated as well, to 1.7 percent and 1.8 percent, respectively. Apartments were the outlier again, with a 20 basis point pickup in rent growth, to 2.6 percent.
...more

RSK: Great graphs explaining each CRE sector.
---
JUNE 2018

June 4
CCIM/SIOR Golf Outing
The Legend at Merrill Hills
June 6 | 3:30 – 5:00 PM
New Member Orientation
CARW Training Room
June 7 | 9 – 10 AM
Coffee with CARW
Revitalizing the Menomonee Valley
June 11 | 11:45 AM-1:15 PM
Lunch and Learn
State of Manufacturing in Wisconsin with Kurt Bauer of WMC
June 13 | 4:00 – 5:30 PM
NextGen Construction Panel: Cost, Quality, Schedule & Construction Delivery Methods
CARW Training Room
June 20 | 3:00 – 5:30 PM
CARW/CoreNet
Northwestern Mutual HQ Event and Tour
...more

RSK: A list of CARW Events and CE.
---

With the largest Real Estate Practice of any law firm in Wisconsin, Reinhart offers clients custom-tailored real estate insight.
---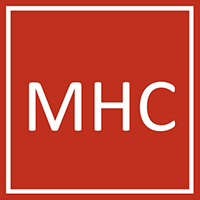 KENOSHA, WIS. — Morgan/Harbour Construction is expanding operations and opening an office in Kenosha. This will be the third office and first outside of Illinois for the general contractor. Slated to open in May, the office is located at 6905 Green Bay Road. The new location will house both permanent staff as well as provide work stations for those traveling from other offices. Morgan/Harbour currently maintains an office in downtown Chicago and its headquarters in Willowbrook, Ill...
...more

RSK: Think Foxconn has anything to do with this?
---
Located close to highway 12, across the street from Public Library & Village Hall. Space offers tall ceilings, hardwood, tile & carpet flooring, gas fireplace, separate offices rooms, display windows to the street, court yard space, private bath & area for kitchen & break-room. Public parking close by within walking distance to coffee shops and shopping. Close to the CamRock Trail...
...more
---
2.63 acre prime commercial lot on Hwy V with 293 ft frontage. It sits directly across from Comfort Inn & next to Exxon Gas Mart.Located just 500 yds from interstate interchange, it has excellent exposure to high volume traffic counts. All utilities available.B-3 zoning in DeForest ETZ District permits a wide variety of uses. Call Jim Bisbee 608-219-4819 Sales price $405,000
...more
---

Next Event:
CBG Sporting Clays Event on 5-22-18
Date: Tuesday, May 22nd, 2018
Time: 03:30 PM
Event Details:


CBG Sporting Clays Event on 5-22-18 Please register for our 4th CBG Sporting Clays summer social event at the Waunakee Gun Club on Tuesday, May 22. Shooting is optional and all are welcome to come out and socialize. Schedule will be shooting from 3:30 - 6:00 p.m. followed by food and drinks.
CBG Meeting and CE -(course TBD)
Date: Wednesday, June 13th, 2018
Time: 7:15 AM

Event Details:
Save the date for hosting our breakfast meeting and & CE (course TBD) on Wednesday, June 13, 2018. More details to follow. The breakfast meeting schedule is: 7:15 to 8:00 breakfast and networking 8:00 to 9:00 meeting 9:00 to noon CE. This continuing education class will be taught by Reinhart Boerner & Van Deuren, s.c. This approved course will count towards the credits needed for Wisconsin licensee renewal.


Congrats Deal of the year winners...
Presentation Here
!
Note from RSK: At our CBG Madison meeting on Wed. April 11th, CARW and Catalyst gave a demonstration on their property data system. To find out more go here. It is no charge for a few months.

Actually, there is no charge to list properties on the system... just to use the data and view properties. This is the opposite of Property Drive which charges for a listing but allows anyone to view the data and properties. We are neither endorsing or directing you to join Catalyst but want you to have the information to make a choice on your own company`s needs.

See More Here:
...more
---

New Developments for Commercial Brokers 2018
May 23 @ 1:00 pm

-

4:30 pm

Landmark Oaks - 2921 Landmark Place
This is a FREE program – but seating is limited. Please email registrations@wisre.com to reserve your spot.
The link below will take you to the flyer for complete details.
New Development Commercial Brokers 2018 Flyer
...more
---
The leaders of T-Mobile US and Sprint Corp. are likely to reshuffle their retail line-ups and cell tower networks while keeping headquarters operations in both Seattle and Kansas City should they win approval for a $26.5 billion merger announced Sunday.
The new company, to be called T-Mobile, would be headquartered in Bellevue, WA, with a second headquarters in Overland Park, KS, according to the companies...
...more

RSK: Not only will they be combining office space as well as retail, they will be abandoning a slew of cell tower leases...
---
Affordable office space on South Central Beltline, with easy access to Downtown and destinations either east or west. 1100 SF office suite available, currently has two large private offices, open space and in-suite restroom. Ideal space for sales offices or service related business...
...more
---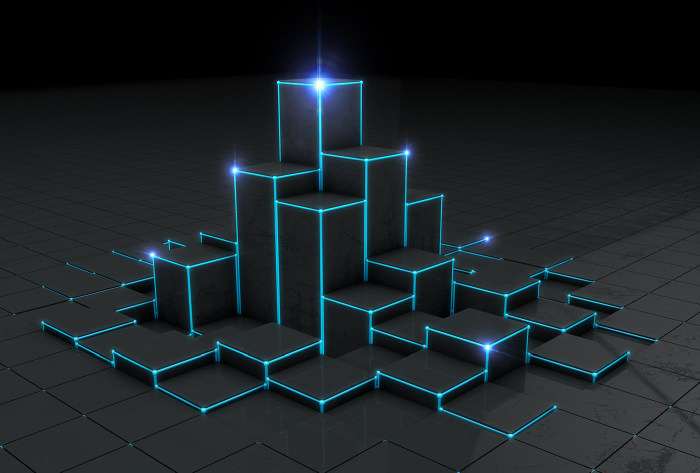 As cryptocurrency speculators have ridden the Bitcoin wave up (and down) over the past year, a different group of global professionals has come to realize the potential benefits of this technology: real estate investors, developers, operators, and service providers. Their shared cautious optimism has very little to do with the rise or fall of cryptocurrency prices, but instead comes from the promise of the underlying technology that fuels Bitcoin and its offspring: the Blockchain.
A Blockchain is a type of distributed ledger. This means that every participant has his or her own copy of the ledger and there is no central record of account. Once recorded, ledger transactions cannot be altered and every copy of the ledger is identical across the network. The network and all constituent parts act as a database that records transactions – generating an immutable audit trail for transactional activity. The network can be either completely open or open only to trusted counter parties...
...more

RSK: Do not confuse Block Chain Technology with Bitcoin!!
---
Former Salon Space for Lease, Salon had: Reception Desk, 7 Salon Chair Stations, 3 Shampoo/Wash Stations, 2 Pedicure Stations / 2 Nail Stations, 3 Private Massage Rooms, Private Office and Private Mixing Room/Laundry Room...
...more
---

Our roster of restaurants reads like a who`s who of Madison`s favorite eateries: From Monty`s Blue Plate Diner, to The Avenue Bar, to Steenbock`s on Orchard, each is unique in its atmosphere and menu and each is the best at what it does!
...more
---
Before I get started let me give all the linkbacks and credit to the Bisnow team, Mark, Champaign, and the author Jon Banister.
It's their story and all credit for the research, reporting, and writing go to them.
Again And The Headline Reads "CoStar Prepared To Sue Thousands Of 'Freeloaders' Who Use System Without Paying."
*What follows is a work of fiction. Names, characters, businesses, places, events, locales, and incidents are either the products of the author's imagination or used in a fictitious manner. Any resemblance to actual persons, living or dead, or actual events is purely coincidental.
The story begins…..
...more

RSK: The Dukester goes after #Darkstar better than I...well he isn`t timid to use the language a lot of feel about their corporate attitude.
---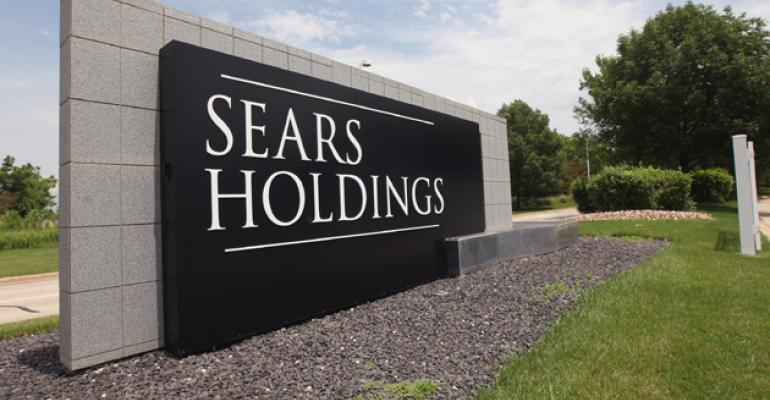 Sears Holding Corp. CEO Eddie Lampert is not giving up
on the idea that Sears, which has struggled as a retailer for years, still holds untapped value in its remaining real estate. In an April 23 letter to Sears' board of directors, Lampert proposed that ESL Investments, the hedge fund that he runs separately, carve out and buy the retailing company's best remaining assets.
From a real estate perspective, however, executives are unsure of how much value ESL Investments, or anyone else, can ultimately extract from the retailer's assets. In addition to the real estate, ESL would buy the Kenmore home appliances brand and a couple of other Sears home-related businesses, according to the letter.
...more

RSK: Just like most real estate...does the location work for the proposed use. If so it is worth something if not much less. Plus your use has to be compatible with other users in the Mall.
---
Commercial real estate leasing is one of the world's most mobile professions. After all, if a leasing rep or broker is sitting at their desk and entering information into a spreadsheet more than they're out in the field, viewing buildings, meeting with potential tenants and taking them on tours, they're not really doing their job properly.

This begs a huge question – why are the majority of leasing teams not leveraging mobile devices at work, beyond just making phone calls, sending emails and texting? Most people are pretty comfortable using apps in their personal lives to manage almost any daily task, and according to recent research by the Pew Research Center, over 77% of Americans own smartphones – that's up from 35% in 2011...

#1. Accelerate your deal cycles and reduce downtime...

#2. Don't lose the opportunity to further engage a potential tenant...

#3. Ensure the accuracy of your data by recording it now, not in a few days...

#4. Attract the best next-gen talent...

#5. Empower your team to do what they love, not busy work...
...more

RSK: Good little overview of a few items you may not have thought of.
---
"Time is money," as the saying goes, but around the country in apartment buildings new and old, mobility is the new cash cow.
Increased mobility options, including transit, car-share, bike-share or ride-share, have shown to be directly related to higher rents for apartments, according to a recent study conducted by RCLCO and TransitScreen...
...more

RSK: And if you have all three...such as the likes of Monroe Street, Downtown and Atwood area you have it made.

Ken Notes: I try not to use Cirex as a soapbox, BUT a park and bike facility at Aliant Energy Center would be perfect for Madison - 6,500 spaces just sitting there!!!!
---
Landmark historic Madison restaurant on the market for the first time in 41+ years as the owners are ready to retire. 5,561 SF building on a 1.04 acre lot with plenty of parking. Sale also includes a rental property located on the adjacent parcel at 2912 E Johnson St. consisting of 3 apartments - one 2 bedroom - 1 bath unit on the first floor and two efficiency units on the 2nd floor...
...more
---
After winning a yearlong legal battle with its largest competitor over alleged data theft, CoStar Group is now turning its attention toward individual users stealing access to its platform.
CoStar CEO Andy Florance, on a quarterly earnings call Monday, said he is prepared to take legal action against the thousands of "freeloaders" who use CoStar without a valid license...

...more

RSK: For some reason I feel like CoStar is a less than honorable company....just not in the spirit of CRE but totally in it for themselves.
---
Historic brick building w/ unlimited potential, approx. 24,000 sq. ft. Character abounds in the heavy wood beams, wood floors, brick interior walls. ADA compliant restrooms, new HVAC system, elevator, updated electrical systems, energy efficient windows. Onsite parking plus additional parking lot across street. From Waterloo 15 minutes to I94, 20 minutes to Hwy 151...
...more
---
Accepted Offer - Excellent 3 Unit in the heart of Madison. Close to parks, Capitol, UW and downtown. Unit 1 is a large 2 bedroom (could be concerted to a 3 easily) Unit 2 is a 1 bedroom and Unit 3 is a large efficiency. Rare 2 car detached garage on a corner lot. Possible development site. Co listed with Kay Kamps First Weber. No showings until 5/21 Property is vacant. Estate.
...more
---

Offering real estate services and design-build construction solutions for growth oriented clients...
...more
---

Available sf: 860-3,155
Max Contig sf: 1,108
Rent PSF (Annual): $14.00-$15.00
...more
---
FULLY LEASED / 100% OCCUPIED BY LONG TIME PERSONAL SERVICE BUSINESSES WITH LONG LEASES. NOTE: THERE IS A REASON WHY THEY ARE STAYING. PRICE TO SELL: $593,500 CAP RATE = 8.5...
...more
---
Zakkery Shoup would welcome the bevy of new tech like mobile ordering apps and self-service kiosks at Taco Bell, where he works — that is, if it weren`t always breaking.
"We deal with a lot of faulty equipment that seems to constantly stop working," the Tennessee resident told Business Insider.
While the introduction of new equipment at fast-food restaurants is driving up stock prices, they`re frustrating employees like Shoup who have to use them every day...
...more

RSK: It`s a tough tough business.
---
This 19,472 square foot Class-B office building is part of the High Point Office Park on the westside of Madison. The office park offers walking paths around a natural setting with beautiful landscaping, a pond, gazebo and outdoor seating. Adjacent to and within walking distance to West Towne Mall and shopping center, which off ers our Tenants the convenience of all shopping, dining, hotel or entertainment venues they wish to patronize.
...more
---
201 Moravian Valley Road, Suites M & L (r), Waunakee, WI, End Cap!, 3980 square feet total with a 1300 square foot office and a 2670 square foot warehouse, 16 foot ceilings and two drive-in doors.
...more
---
Thanks you for sponsoring CIREX and Cirexnews.com
...more
---

Ruedebusch Development & Construction, Inc. is a highly qualified, vertically integrated full service commercial construction, and real estate development company located in Madison, Wisconsin which offers:
Commercial Real Estate Development
Design Build Construction
Commercial Real Estate Brokerage
Economic Development, Commercial Real Estate, and Facility Consulting
...more
---
Professional Real Estate Management and Sales
---
Madison Lifestyle Office Portfolio comprises 16 Class A properties totaling over 1.7 million square feet of leasable area and an additional 8.3 acres of development land. The portfolio is located on the west side of Madison, Wisconsin.
---
Newmark Grubb Gialamas specializes in investment sales, office, retail, industrial, land, multi-family properties and 1031 exchanges. Our knowledgeable, local brokers are subject experts in their field.
---
Our focus is your focus, our goals are your goals.
Start Week: 17 - Query String:SELECT * FROM cirex WHERE `issue` > 17 and volume = 6 OR `issue` > 90 ORDER BY sortorder