---

Cirex News is emailed weekly to over 1,300 CRE Brokers/Agents and people interested in commercial real estate. In our weekly News & Views you can promote your clients properties and your services for just $15 for new listings (If it is put into the Cirex Guide no extra charge) and $25 for a banner ad (also free to Guide advertisers). call 608-345-2880...

---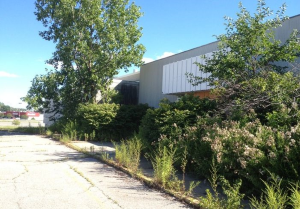 The contraction of retail, and the empty spaces it has left behind, has meant opportunity for industrial redevelopment in some cases, such as a former regional mall in Ohio that is now serving Amazon.
That prominent example is the site of the 2.2M SF Randell Park Mall in suburban Cleveland. Vintage 1976, the property sputtered to an end in the 21st century. The site was razed entirely a few years ago and is now an Amazon warehouse, or fulfillment center, as the retail giant calls it...
...more

RSK: We touched on this last week and I mentioned that a trend will be started by this....looks like that is emerging.
---
TODAY - TUESDAY 8/27/2019

This is our first in our weekly series of live-streaming shows, focused on Opportunity Zones. Neal Bawa will serve as our master or arms and talk about, "The Five Perils of Opportunity Zones". To attend the live-stream, ask questions, leave comments and participate in the conversation, click the following links at 2:45, PM on August 27, 2019:
Who Should Watch and Listen
This show is for anyone who has sold or is thinking about selling property and is looking to reinvest their capital gains and minimize the taxes owed on capital Gains. It should also be of interest to real estate brokers, accountant, attorneys and business brokers and investors.
...more

RSK: Live today
---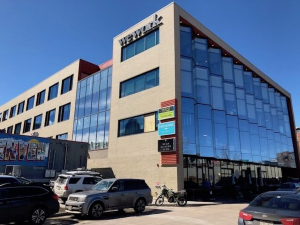 In 2010, the biggest office tenants in these two metropolises would have been just as recognizable in 1910, and sum up the history of these places.
In New York, it was JPMorgan Chase, the bank founded by the financier who helped fund the creation of modern America. In London, it was HSBC, the former Hong Kong and Shanghai Banking Corp., a company that ties together London with its former Far East colonial empire.
Today, WeWork has eclipsed both of them, becoming the biggest private sector office occupier in both cities less than a decade into its existence. It occupies or is about to occupy 7.2M SF in New York and 4.4M SF in London...
Today, WeWork has eclipsed both of them, becoming the biggest private sector office occupier in both cities less than a decade into its existence. It occupies or is about to occupy 7.2M SF in New York and 4.4M SF in London.

Read more at: https://www.bisnow.com/new-york/news/coworking/wework-london-nyc-100564?utm_source=CopyShare&utm_medium=Browser
...more

RSK: I believe that if their IPO is a bust it may just trigger a recession in the office sector. Watch this carefully my friends.

Ken Notes: The own little property and their tenants do not cover their leases so exactly what are IPO buyers investing in???
---
Amazon is planning to build a 700,000-square-foot facility on the site of the shuttered Rolling Acres Mall in Akron, Ohio.


Rolling Acres Mall fell victim to declining shopper traffic and permanently closed in 2013.


Amazon`s move into the site is symbolic of a new era of retail dominated by e-commerce giants after the retail apocalypse wiped out hundreds of shopping malls.

Amazon is taking over the site of a once-thriving mall in Akron, Ohio, that was shut down and abandoned after a decade-long decline.
Amazon is planning to build a 700,000-square-foot facility at the site of the former Rolling Acres Mall, one of two fulfillment centers the company is opening in Ohio.
...more

RSK: How ironic is this?
---
WeWork, now known as The We Company, announced this morning the acquisition of a rival co-working business, Spacious. The three-year-old, New York-based startup turns restaurants that sit empty during the day into co-working spaces, and is one of several niche co-working startups — like Convene, Knotel, Industrious, The Yard, The Wing and Alley, for example.
Spacious was co-founded in 2016 by CEO Preston Pesek, whose background is in commercial real estate. The company's goal was to take advantage of under-utilized urban spaces, including abandoned retail stores and empty restaurants, to serve the co-working crowd. The company has since converted dozens of restaurants in New York and San Francisco into weekday work spaces.
Customers can access the work spaces with anything from a $20 day pass all the way up to a $129 per month annual membership...
...more

RSK: Think We is trying to bolster the bottom line before their IPO?
---
High Point Office Park is an 11-building, 217,418 square foot office park located in one of Madison, Wisconsin's finest western locations.
---
Class A space at newly reconstructed intersection of Verona Road and McKee Road providing exposure to 70,000+/day. Property is easily accessible to downtown Madison and nearby retail. 10` ceilings, on building signage opportunity, heated underground parking and locker room with showers. First floor tenants are able to have private entrance from parking lot. Utilities included in NNN est...
...more
---
The freeze-up in business confidence, caused in part by the trade war, could wind up affecting consumer confidence...
These three things are all true: The United States almost certainly isn't in a recession right now. It may well avoid one for the foreseeable future. But the chances that the nation will fall into recession have increased sharply in the last two weeks.
That is the unmistakable message that global investors in the bond market are sending. Longer-term interest rates have plunged since the end of July — a shift that historically tends to predict slower growth, interest rate cuts from the Federal Reserve, and a heightened risk that the economy slips into outright contraction.
This is happening in an economy that, by most indicators, is solid. The United States economy is growing at a roughly 2 percent rate and keeps adding jobs at a healthy clip. There is no sign of the kind of huge, obvious bubbles that triggered the last two recessions, the equivalent of dot-com stocks in 2000 or housing in 2007.
So if there's going to be a recession in 2020 — if the pessimistic signals in the financial markets prove correct — how would it happen? There are plenty of clues, in the details of recent economic reports, in signals from the markets, and in the recent history of recessions and near recessions.
President Trump's on-again-off-again execution of the trade war with China and other countries has fed uncertainty into businesses' decision-making. Corporate investment spending is softening,...
...more

RSK: Let`s face it...anything can happen but an economic engine just doesn`t shut down over night or over 4 months either. I think 2020 is a bit far fetched 2021 or 2022 maybe.
---
WISCONSIN: Waunakee and Hartford
...more

RSK: Only one in the world eh?

Ken notes: Interesting, we should have a contest of our own I think Midverfitchmicsun would put up a fight.
---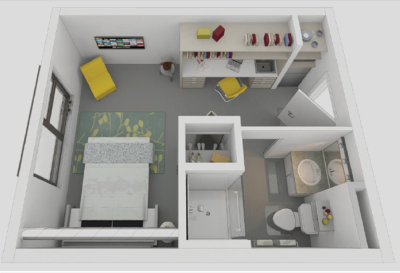 In cities across the U.S., multifamily developers are finding that building less is doing more.
As rents have increased and urbanization has intensified, developers have responded with smaller apartments, and new analysis shows those efforts are paying dividends.
After lagging behind bigger units earlier this decade, the vacancy rates for the smallest 25% of one-bedroom units have dipped below those for medium and larger units, according to CoStar. This is a reversal from earlier in the decade, when the largest 25% of units posted the lowest vacancy rates and the smallest 25% saw rates above 7%, CoStar consultant Robin Trantham told Bisnow. The average unit completed last year measured 941 SF, according to RENTCafé. That is 5% less than the average of 10 years prior. ..

...more

RSK: Less is more...but it is not by choice but more of necessity.

Ken Nores: I continue to be amazed that we do not look at size as an imediate solution to homelessness and affordable housing. We could solve the problem overnight.
---
Eight year old, 30,000 SF modern manufacturing building with 9500 SF of office, design and specialty areas. This building has a number of amenities including large conference room, demonstration room, kitchen/break area, air conditioned and humidity controlled manufacturing area, substantial electrical power, 3 loading docks + 1 OH drive in door.

...more
---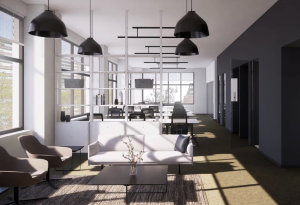 A new report from CBRE
predicts that the market for U.S. coworking space will continue to expand robustly over next decade, despite any coming recessions. The report`s high-growth scenario has as much as 22% of office space occupied by coworking entities by 2030, and even the low-growth scenario puts the total by then at 6.5%, up from the current 1.8%.
Much of that growth might not be by the coworking model pioneered during this decade by WeWork and others, the report also says. CBRE predicts a shift in the industry toward partnerships between building landlords and coworking companies, rather than coworking companies being tenants that then sublease...
...more

RSK: Someday owners will get smart and start managing their space and cut out the middle man like WeWork! That would be going back to the old model. Is it safe to say WeWork is just a managing and subletting company? We`ll see how they do in their IPO and then the recession.
---
If your favorite college football team lifts a trophy at the end of this season, student housing investors around that school will be celebrating right along with you.
A university with a major football program has corresponded with boosted enrollment in recent years, based on greater media attention. That increase in enrollment leads to greater demand for student housing, providing stronger fundamentals for those looking to invest in the sector, a new CBRE report found.
Amid a higher level of economic uncertainty than the country has seen in nearly a decade, student housing is considered by the investment community as among the safest asset classes due to consistency of demand. With new construction not terribly different from standard multifamily, the industry is shedding its label as a niche field...
...more

RSK: I find this correlation very interesting.

Ken Notes: Isn,t this marketing 101 - fun = clients...
---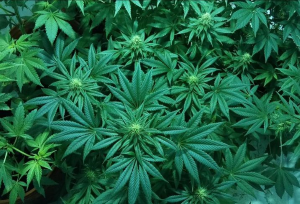 Cannabis is big business in Colorado, and the industry continues to grow at breakneck speed.
The number of licenses awarded to businesses selling weed in retail stores has increased every year since voters approved the legal use of marijuana in 2014. But the question remains: What is the tipping point for market saturation?
The number of licenses the state has awarded to marijuana retailers has increased from 440 in August 2016 to 571 for the same month this year, according to the Colorado Department of Revenue Marijuana Enforcement Division.
On the cultivation side, the number of licenses the state issued to companies growing marijuana increased from 583 in August 2016 to 739 in August 2018 before dropping down to 699 on Aug. 1...
...more

RSK: You knew this business would eventually shakeout!

Ken Notes: It is really a tech play as grow techniques change rapidly and new states come on line. Watch Illinois, the laws there encourage out of state sales. I wonder why...
---
When it comes to college football, there's no price too high for fan loyalty.
Last year, fans in the SEC conference reportedly dropped between $1,212 and $4,232 (depending on their team) on everything from tickets to food and merchandise. However, when factoring in hotel prices, the average spend got as high as $6,200 per fan—a nearly $2,000 premium.
Which raises the question: How much could a savvy homeowner make renting their house? After all, with the NCAA reporting roughly 47 million football fans attending games last year, there's certainly no shortage of people needing places to stay....

...more

RSK: This does happen here in Madison WI...my neighbor two houses down does it for Big Ten Games.So far no rowdiness.
---
---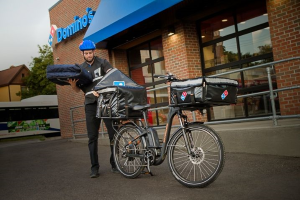 For pizza makers, order delivery used to be simple. Customers would call the pizza joint, then wait for a delivery person to show up. Now online ordering, which is revolutionizing the fast-casual and fast-food restaurant business as a whole, is impacting the giant pizza chains, as well as smaller operators, with unclear results for the restaurants.
In particular, the No. 1 and No. 2 U.S. pizza brands, Pizza Hut and Domino`s Pizza, are taking opposite approaches to online orders...
...more
RSK: This is very interesting and I see the dynamics working here. If more than 60% of your business is delivery why have a large brick n mortar presence? Seems most people in this food need it now segment want the portability/flexibility of eating at home with the come and go family and we all know there is nothing better than cold pizza in the morning.
---
We as in we are commercial real estate and to most of us all, that means buildings. Buildings that we don't occupy as a residence. Yes, I know there are companies out there starting to blur even that definition. But for now, let's just keep to the basic definition of.
Buildings: It could be one simple individual building in a secondary market occupied by five different companies. It could be a portfolio of buildings across the globe occupied by A-rated tenants of all types. We are all in those types of building in some form or the other every day.
Data: The oil, the fuel, the market driver, the market maker, the data gold that flat out makes $$$$ for millions of people now and, possibly in the future… it will make them trillions.
Scale: Has many different definitions depending on the context from which it's used and in this instance scale by my definition is used to obtain a dominant position within the commercial real estate industry.
...more

RSK: Who owns the data? In my mind, the one who took the time and effort to gather and put it all together.
---
You don't have to dig too deep to see how the Trump administration's tariffs on China will likely impact the real estate industry. But the picture gets a little more complicated when you consider residential rental properties in particular.
To understand how the ongoing trade war is expected to impact independent landlords, it's essential to consider a few other factors at play, including residential housing starts, current appetite for buying and renting homes and the potential economic impact of a long-term conflict....
...more

RSK: We shall see how much of an impact it makes. There are other forces working on this as well. People seem to have the doom and gloom mindset of many things...such as the impact of Dorian on Florida or Alabama (lol)Yes it will have an impact but we really cannot accurately predict to what degree.
---
DiversyFund lets you invest in real estate for as little as $500.

They say the best investment on earth is earth, but more often than not, only the 1 percent — or anyone who has the capability to cough up millions — gets to have the chance to grow a profit through real estate. But a company called DiversyFund has devised a way to lower the barrier and allow everyone who previously had no access to investing in real estate to create a diversified portfolio of real estate assets.
For as little as $500, you can invest in DiversyFund`s commercial real estate investment trust (REIT), which is composed of projects personally handpicked by a team of professionals. They only purchase properties they deem would yield high returns, which they would then manage, renovate, and sell. The profits, of course, would be split among the investors a.k.a you.
...more

RSK: Hmmm, this almost sounds to good to be true doesn`t it.

Ken Notes: We really need to create a Wisconsin REIT that would provide funds to developers and investment opportunities for everyone.
---
Just as important as acquiring a real estate investment is knowing how you are going to exit. Selling a property takes a great amount of knowledge and coordination, and it can take months to prepare and execute. The smartest investors map out an exit strategy for each property they acquire prior to closing on a sale. The sale may be years in the future, and the plan will be reassessed often to take into account the latest market trends, economic health and demand generators, but it is key to know the end game...
...more

RSK: Pretty basic but the contract one is interesting. Sometimes you can assume them if you want to sometimes the vendor doesn`t want to do business with that property anymore. The key is, do not assume anything.
---
---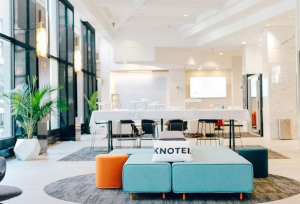 It may not be WeWork`s $47B, but Knotel has just reached unicorn status.
Knotel announced the closure of a $400M funding round that brings its valuation over $1B on Wednesday. A provider of on-demand office space with flexible lease terms that seeks to remain distinct from the term "coworking," Knotel nonetheless has ambitions to grow rapidly enough and large enough to rival The We Company...
...more

RSK: Read the last line of this article...that says it all.
---
President Trump
has portrayed
America's cities as wastelands, ravaged by crime and homelessness,
infested by rats
.
But the Trump administration's signature plan to lift them — a multibillion-dollar tax break that is supposed to help low-income areas — has fueled a wave of developments financed by and built for the wealthiest Americans.
Among the early beneficiaries of the tax incentive are billionaire financiers like Leon Cooperman and business magnates like Sidney Kohl — and Mr. Trump's family members and advisers...
...more

RSK: You can see the catch 22 here. OZ`s are funded by investors...investors are looking for the best possible return with the least risk. So, the cherry-picking has started. Eventually, as those run-out, other less desirable and lower return projects will start. Sort of an economics 101.
---
Most investors have focused on the real estate investment side of the federal opportunity zone program, but many are missing out on a part of the program that could generate far greater returns, experts said.
The returns on investing in a high potential company that sets up as a qualified opportunity zone business, or QOZB, and starts or relocates in one of the designated 8,700 opportunity zones could be 10 times more profitable than flipping commercial real estate, The Pearl Fund founder and Managing Partner Brian Phillips said.

...more

RSK: Another altruistic way and viewpoint on opportunity zones.
---
It won't be a repeat of 2008, but housing markets in some parts of the country are at more risk than others
Whether it happens this year, next year, or in 10 years, another recession is inevitable. Regardless of when it comes, it's unlikely to have a large negative impact on the real estate market. However, there are some metro areas that are more at risk of a housing downturn than others. Riverside, Phoenix and Miami have the highest risk of a housing downturn in the next recession, while Rochester, Buffalo and Hartford have the lowest risk.
With the Great Recession still fresh in Americans' memories, the idea of a housing crash is psychologically linked with an economic recession for many people today. But historically that usually hasn't been the case...
...more

RSK: I am sure Madison is included in the Milwaukee data which helps bring it to a high rank on this list.
---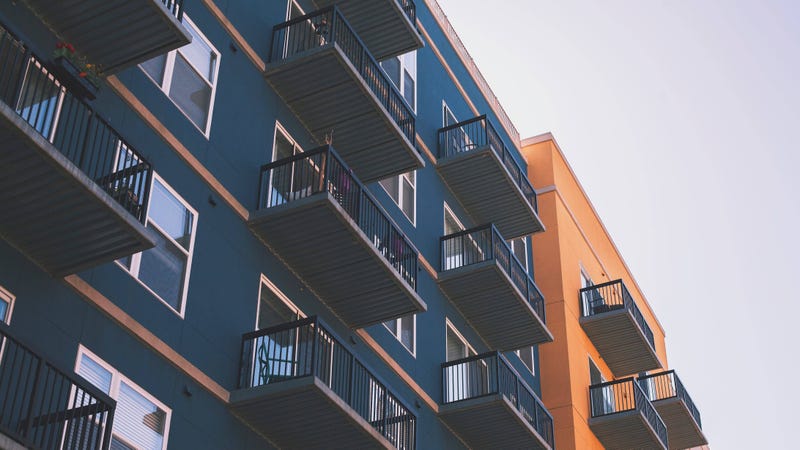 Ask a rich person how they got rich, and there's a good chance they'll say they invested in real estate. In fact, real estate is
generally accepted as one of the most solid way
s to build wealth. That's why there's no shortage of people who long to buy a home and watch its value rise over time. There are the landlords willing to manage years of tenants in exchange for an eventual return on their purchase. And then there are the folks you see on TV who buy houses to flip seeking a seemingly near-instant profit.
Even if buying a home doesn't match up with your personal vision of the American Dream, you may still want to consider investing in real estate. And buying a piece of property outright is no longer your only option for investing. Real estate crowdfunding is yet another way you can diversify your investment portfolio, often for less of an up-front expenditure..
...more

RSK: There are two basic ways. Each has its advantages and short comings. A lot depends on your tolerance for risk and control.

Wisconsin REIT??? Also a Newsletter for Real Estate Investing...
---
Mid-America Real Estate - Wisconsin, LLC offers the same high level of service in property leasing, asset management, tenant representation and investment sales for which Mid-America has become known.
---
McDonald`s recently launched its first "McDonald`s to Go" restaurant in London. It has no seating areas and serves only takeout.


It`s the first new format for a McDonald`s restaurant since the drive-thru.


The new restaurant replaces cashiers with touchscreens and is stripped of decor and furniture.

...more

RSK: I do not see much value in this other than a decreased footprint and less furniture and maintenance...
---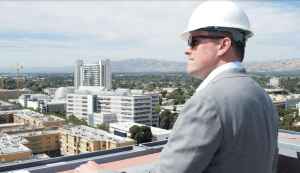 Despite his location in one of the country`s hottest real estate markets, Urban Catalyst Managing Partner Erik Hayden employed a wait-and-see approach to San Jose`s opportunity zones.
Even after having set up Silicon Valley`s only multi-asset fund dedicated to designated properties, he waited.
As Hayden recognizes, stories similar to his occurred in markets across the country, with investors claiming a lack of clarity stalling any kind of large-scale benefits opportunity zone, which proponents promised would come to distressed communities...

...more

RSK: Womp, Womp! I think everyone was expecting OZ`s to go ballistic but the process is slow and probably won`t see much coming out of the ground for another year.
---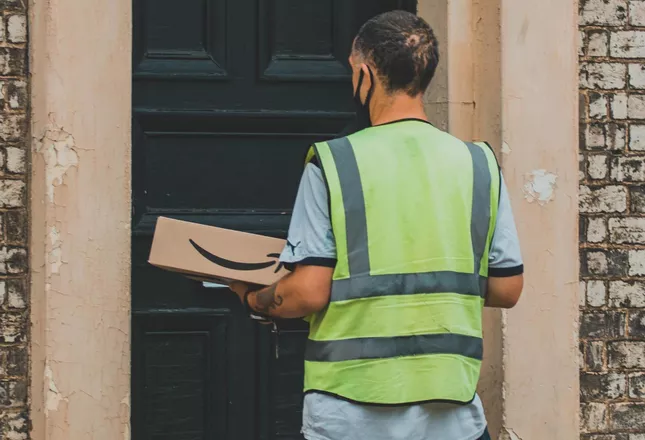 Retail giant Amazon is preparing to hold job fairs around the country in hopes of recruiting as many as 30,000 new workers above and beyond the company`s seasonal expansion that comes every fall. If Amazon succeeds in hiring that many workers, it would represent a 5% increase in its workforce.
The fairs, which will happen Sept. 17, will be in highly developed logistics markets, and in some cases where Amazon already has a strong presence. Besides the company`s hometown of Seattle, the events are also scheduled for Arlington, Virginia, home of HQ2, along with Boston, Chicago, Dallas and Nashville...
...more

RSK: Amazon has totally moved the warehousing, logistics and delivery business into a whole new level. They have also taken up a lot of hiring slack and created new technology to do this.
---
Starting as a real estate investor can be a daunting task. Markets are usually already established—and trying to break into an established field takes time and effort. Many times, newcomers aren`t aware of everything that`s going on, which can leave them scrambling to find out themselves or to recover from a surprise...
...more

RSK: Number 8 is a real key here. Not only can you use the services of the pro`s you have another few sets of eyes and ears out there guiding you and looking for a property.
---
As billions of dollars in Chinese imports were hit with a new 15% tariff on Sunday, many retailers braced for a serious impact — but not all of them.
Among major U.S. retailers, home improvement stores The Home Depot and Lowe`s are relatively insulated from the impact of President Donald Trump`s tariffs on many consumer goods, according to a Wells Fargo analysis reported by Reuters. Both companies rely on China for 10% or less of their merchandise...
...more

RSK: I see many clothing items are made in Vietnam these days including running and work out shoes.

Ken Notes: Watch for many ways to game the system. We assume China is dumber than our President, I suggest they are not...
---
Excellent views of Capitol, Overture Center and State Street. Minimum of 5 year lease term. Fully finished basement space also available for office use (up to 2,930 SF at $22/SF)...
...more
---
Sam Zell, who amassed a nearly $6 billion fortune with roots in commercial real estate, slams office-sharing firm WeWork.


WeWork, which is planning an IPO, is not doing anything new, the Chicago billionaire investor says.


Zell points to WeWork's net losses of more than $900 million for the first six months of 2019 on revenues of $1.54 billion.
Sam Zell, who amassed a nearly $6 billion fortune with roots in commercial real estate, is slamming WeWork, the office-sharing firm that's widely expected to go public as early as this month.
WeWork, which rebranded itself as the We Company, is not doing anything new, Zell told CNBC on Wednesday.
"I had the privilege of investing in this kind of company once before. As a matter of fact, this kind of company began in 1956," when office subletting emerged, Zell said in a "Squawk Box" interview...
...more

RSK: How do you really feel Sam? Not a We fan I take it.
---

The Gialamas Company`s premier development. The park has over 57 buildings containing 200+ companies, occupying over 3.0 million square feet.
---
Scott Galloway, the best-selling author and well-known tech-industry pundit, is a professor of marketing at New York University`s Stern School of Business.
He analyzed WeWork`s S-1 filing as the company prepares for an initial public offering under its new name, The We Company.


He summarized most of the major criticisms that have been lobbed at the company: its losses, culture, corporate structure, and disclosures about its business dealings with its founder-CEO, Adam Neumann.


But Galloway, in his customary shoot-from-the-hip style, takes it further: He also criticized the bankers involved in this deal, writing they "stand to register $122 million in fees flinging feces at retail investors."


The following is his blog post in full, republished by permission. It originally ran on his own blog, "No Mercy / No Malice."

Really? Really?

I`ve started nine firms and I`m, generously, 3-4-2 (win-lose-tie). In retrospect, and I think about this a lot, the only reliable forward-looking indicator of our firm`s success or failure was … timing. Specifically, the part of the economic cycle at founding.
...more

RSK: I like his style and I think he is dead-on right about this myself...
---
As a New Yorker, I`ve come to realize we are privy to numerous changes in the restaurant and franchise business long before people in many other parts of the country. One such change is the innovation of the "Virtual Food Hall". With the advent of online ordering, third party order and delivery platforms such as Grub Hub, Seamless and Door Dash as well as the need to optimize occupancy cost in cities like New York, the Virtual Food Hall is taking a position in the already vigorous fight for the dining dollar.
...more

RSK: Get ready Madison because this is almost here.
---
WeWork is an amazing business. They are a phenomenon. There are a lot of reasons why WeWork attained the valuation it currently has — which many consider crazy. It was reported last week that the valuation was being slashed — but it is still crazy even at half the price.

The first question worth asking is why WeWork was originally valued at $47 billion....
...more

RSK: Marcus is right on with his analysis. We is like someone playing monopoly and buying everything they land on but not doing many improvements to get rent up. Leasing has even more risks than owning.
---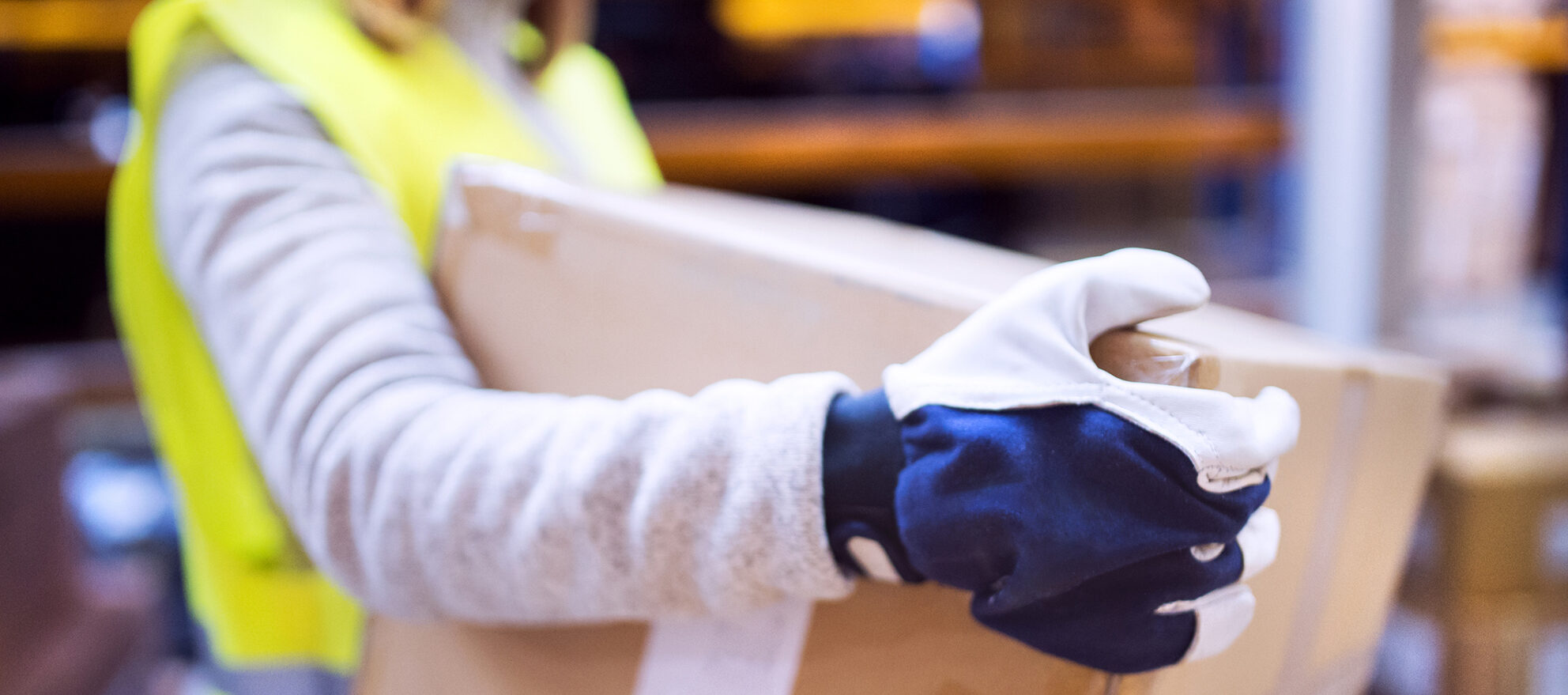 How same-day delivery impacts warehouse demand
Two-day delivery. Next day delivery. Same day delivery. The new norm for shipping standards is only getting shorter. In fact, McKinsey reported that 20-25% of the consumer market will be handled by same-day delivery service by 2025.
As consumers move more and more of their purchasing online, the need for last-mile distribution and fulfillment centers only grows. Traditionally, distribution involves the storage and shipment of goods to stores in large batches. Fulfillment, on the other hand, is the shipment of products to consumers in smaller batches. Distribution centers can easily function in semi-rural locations where land is cheap and plentiful. Fulfillment centers, however, need to be a lot closer to the consumer's shipping address...
...more

RSK: Wow, soon the last mile will become the last block!
---
Key Commercial is pleased to present a fully-leased multi-tenant investment opportunity. The property has been occupied by anchor tenant AMS for nearly 30 years and is home to other established businesses such as Archer auto Repair, FIT, and Denise Quade Design. The property fronts Verona Rd which sees over 50,000 vehicles per day. There are 69 on-site parking stalls with two access points...
...more
---

Green Lake Ripon Area Chapter Dinner & Cocktail Hour w/ Special Guest Speakers
September 18 @ 5:00 pm

-

8:00 pm

$20.00

J's BBQ - 333 Watson Street
Cocktails at 5PM – Dinner at 6PM
J's BBQ 333 Watson St, Ripon WI 54971
Immediately following dinner, Matt Kirkman and Krista Kamke of Green Lake County Land Use Planning and Zoning will inform us of any new updates and do a Q&A Session
...more
---
Target also says it's still on pace to open 30 small-format stores across the country each year.


The company expects to complete 300 additional store remodelings in 2020, putting it on track to remodel at least 1,000 locations out of its fleet of more than 1,800.


Target's latest earning report shows how these investments are driving traffic and sales at a time when other retailers are struggling.

Target is surpassing major milestones this week on its store investments, days after the retailer reported earnings that blew past analysts' estimates and sent its shares surging to new highs.
Target announced Friday it has opened its 100th small-format location and finished remodeling its 500th location since it unveiled a $7 billion investment plan in 2017...
...more

RSK: I like Target and they seem to keep up and even precede trends.

Ken Notes: Small is the new big as retailers see growth in smaller markets. Look at the Dollar General numbers...
---
The high follows six continuous quarters of growth since Q1 2018, according to research firm Kingsley Associates.
After many years of steady renewal intentions, national office renewal intentions increased again this quarter to 68.4 percent of office tenants indicating they are likely to renew their lease. This increase marks six continuous quarters of growth beginning with 63.8 percent intent in the first quarter of 2018 as well as the highest renewal intentions for office that we have ever documented. The lowest renewal intentions documented were in the fourth quarter of 2009 when only 57.5 percent of office tenants were likely to renew....
...more

RSK: I have to say we have been experiencing this ourselves.

Ken Notes: With a recession on the horizon you may want to buy your tenants lunch and see you can get a renewal in writing! Remember what they could lease for pennies just a few years back...
---
The e-commerce-resistant QSR category logged a significant year-over-year decrease in acquisition yields, according to The Boulder Group's new report.
The net lease quick service restaurant market experienced something new midway through the year, according to The Boulder Group's QSR Net Lease Report for this year's second quarter. Cap rates in the retail subsector continued their decline and dropped to their lowest point ever.
...more

RSK: This was bound to happen and just the beginning.
---
1,600-3,200 sq. ft. of second floor office space with tons of natural light throughout. Building and monument signage available, high parking ratios and great co-tenants including Park Bank, Robertson Cosmetic Center, Jimmy John`s, Harvest Chiropractic, Orange Shoe Gym, Sun Prairie Nail Spa and Hu-Hot. Call today for a tour...
...more
---
GameStop said in an earnings call Tuesday that it will expand profitability by reducing its store footprint in some markets.


The company currently operates more than 5,700 stores across 14 countries.


It plans to close between 180 and 200 underperforming stores by the end of its fiscal year.
...more
---

With the largest Real Estate Practice of any law firm in Wisconsin, Reinhart offers clients custom-tailored real estate insight.
---
A record 71.5 million consumers used close to 40,000 for-profit health clubs in 2018, according to the International Health, Racquet & Sportsclub Association.


The biggest growth sector is boutique. Small, specialized fitness studios with ever-increasing price tags. Names like Barry's Bootcamp, SoulCycle, Orange Theory and Zengo.


Growth in fitness is strong now, but analysts are warning of a slowdown if the economy goes into a recession.

As quickly as retail storefronts are disappearing, specialty fitness studios are appearing.
There are now more fitness options than ever — from big box gyms, to boutique studios, to streaming classes and even virtual reality workouts. So it's no surprise that more people than ever are spending more than ever on fitness...
...more

RSK: I don`t know of a strip mall that doesn`t have one or one close by. Malls are beginning to see the advantage of fitness centers as well but as the article says, there will no doubt be fallout.
---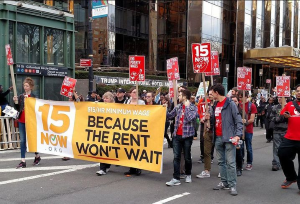 Cities, counties and states across the U.S. are increasing their minimum wage as advocates push for a $15/hour nationwide baseline, and the rising labor costs are forcing owners and occupiers of commercial real estate to rethink their business models.

D.C. last month increased its hourly minimum wage to $14 and it will reach $15 next year under a law passed in 2016. Seven states have also enacted laws to raise the minimum wage to $15, and these states — primarily large ones like New York, California and Illinois — include 30% of all U.S. workers...
...more

RSK: This is a real problem, people!

Ken Notes: We need real employment solutions like: training, benefits, apprenticeship, career paths, and more. The minimum wage at $15 will just make unemployable anyone who can not hit the ground running.
---
Despite dire warnings of brick-and-mortar's demise, innovation among operators and retailers is resulting in surprisingly strong fundamentals, Marcus & Millichap reports in a new update.
"Location, location, location" still holds, of course, but for the retail side, the main considerations these days might be stated as "food, fun and fitness," as retailers strive ever harder to create experiences that will bring shoppers into retail centers, according to a midyear 2019 retail outlook from Marcus & Millichap.
An experiential approach to finding the best mix of retailers appears to be winning the approval of investors, many of whom are looking to sign a variety of non- or less-traditional tenants. To fill vacant big-box spaces, gyms and other fitness tenants are much-desired, as are entertainment retailers, such as e-sports venues and dine-in movie theaters. The report notes that fitness tenant space in shopping centers has almost tripled in the past 10 years. Other experience-oriented retail categories have a positive outlook as the economic cycle progresses. Bars and restaurants, for example, are likely to remain sought-after tenants...
...more

RSK: Location is a key as always but the experience of the process is also becoming a key....seems like you have to be entertained while you shop.

Ken Notes: It is about the experience.
---
More than a year after Three World Trade Center opened its doors, the tower's Church Street-facing retail base remains embarrassingly dark.
And retail mall operator Westfield blames the Port Authority.
Westfield says it can't bring in store tenants because it still doesn't have the keys. "The space hasn't been handed over yet," a company spokesperson said — meaning by the Port Authority...
...more

RSK: Seems to me there are many things at play here that are keeping the leasing down.
---
Rare opportunity to purchase 1.6 acres of vacant land along newly reconstructed Verona Road. Future owner will have prominent location at exit ramp leading into Fitchburg's retail corridor which is anchored by Super Target and a variety of other retail/service users. Adjacent property is a newly constructed office building and there is potential to do a similar scale project on subject property....
...more
---
7,000 sq. ft. build to suit opportunity with-in the Grand on Main development in Sun Prairie, WI. Ideally positioned between Prairie Lakes, the Meadow View Elementary School and the future Sun Prairie High School. Perfect B.T.S. opportunity for a clinic, dental practice, professional office tenant or anyone else looking for a high profile Sun Prairie location...
...more
---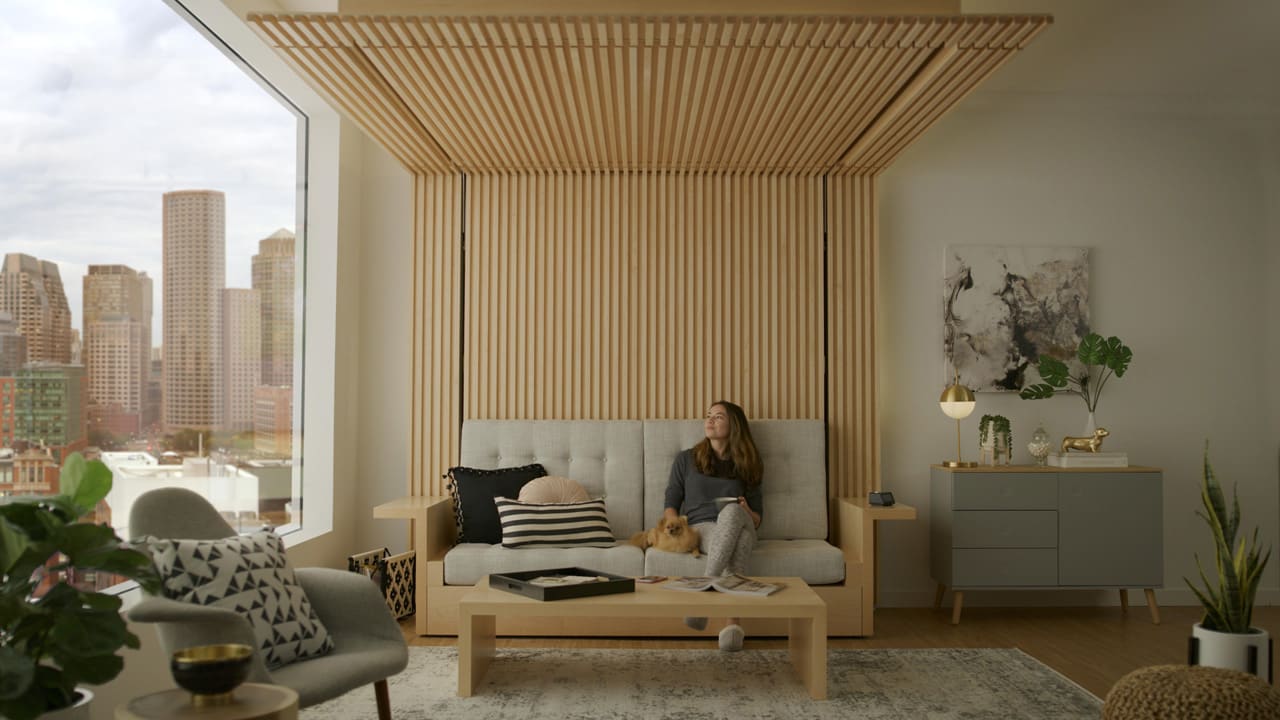 With $20 million of new funding from Sidewalk Labs and Ikea umbrella company Ingka Group, the MIT robotics spin-off Ori is moving forward with its ambitious plans to revolutionize architecture.
It seemed like an impossible idea. In 2014, an MIT project called CityHome proposed a sleek robotic armoire that would live inside your apartment, amplifying a tiny footprint with Jetsonian features like a kitchen and bed that could slide out from seemingly nowhere. It was neat, sure, but experiments like this rarely come to fruition as real products...
...more

RSK: Bummer if the power goes out but great idea.
---
Madison Lifestyle Office Portfolio comprises 16 Class A properties totaling over 1.7 million square feet of leasable area and an additional 8.3 acres of development land. The portfolio is located on the west side of Madison, Wisconsin.
---
Neighbor is a barely 2-year-old company that connects homeowners online with people who need storage space. Its CEO says the company is already seeing 500% annual growth.


Homeowners can advertise space and set their own prices, although the website offers guidelines. Listings are now in 48 states and the District of Columbia, and it is also going international.


There are currently six self-storage REITs in the $38 billion sector. Growth in these stocks is a strong 21% year to date, according to NAREIT.

Got extra stuff? Got extra space? A new company is ready to make a match. Neighbor, based in Salt Lake City, connects homeowners online with people who need storage space. Its CEO says the barely 2-year-old company is already seeing 500% annual growth.
...more

RSK: You just have to love ingenuity and entrepreneurship....what`s next....rent a Golden to get your puppy fix or someones fenced in back yard to run your puppy?...
---
Forever 21 has been eaten alive by the new monsters in retail today, digital shopping and ginormous discount stores finally offering hot fashion at their always good prices.
An inability to evolve internally has also hampered Forever 21.
One of the formerly go-to destinations for disposable fashion is preparing a potential bankruptcy filing, according to a new Bloomberg report. With cash flow declining and turnaround plans not working, Forever 21 had reportedly sought additional financing and a debt restructuring. But those talks have stalled, per Bloomberg, and now the company may look to take a debtor-in-possession loan and enter Chapter 11 reorganization.
In other words, here comes a lot of store closures...
...more

RSK: Cheaply made and cheaply priced doesn`t cut it anymore.
---
Nordstrom opened its first concept store on the Upper East Side Thursday, a merchandise-free, miniature location that will also expand to the West Village later this month.
The Seattle-based department store chain calls the store, known as Nordstrom Local, a "neighborhood hub." The approximately 1,800-square-foot location—at 1273 3rd Ave.—won't sell clothing, nor any other goods directly. Customers can stop there to pick up an online order, make a return or have an item altered. The store will also host networking and other events.
...more

RSK: Will be interesting to see how this concept goes over with shoppers.

Ken Notes: I promise the next billionaire will be the person that develops the last mile solution by opening a retail outlet in every community where items of any size can be picked up, exchanged, returned, or ordered. Think Sears Catalogue Stores if you are old enough...
---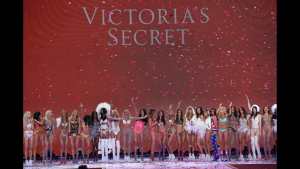 Victoria's Secret, founded with the idea that men should feel more comfortable shopping for the women in their lives, is trying to reframe itself as a brand that's actually made with female customers in mind. But that's a tough message to deliver when most of your management is male.
"There's a big belief in the company that we need to evolve," Victoria's Secret Lingerie Chief Executive Officer John Mehas said during a question-and-answer period at the annual investor day in Columbus, Ohio. "We need to be led by her, for her."...
...more

RSK: They didn`t specify which stores they are closing but Madison does have 3...East & West Towne and State Street area.
---
Invest in a piece of history and a thriving local bar. The Roxbury Bar and Grill, formerly known as the Roxbury Tavern, underwent a facelift last year & kept it`s well loved charm. An easy stop off Hwy 12 this bar attracts patrons from the surrounding area and those just passing through. Over $20K in improvements. Upper unit could be finished for additional income or to owner occupy.
...more
---

CBG Meeting and CE-3 Wisconsin New Developments
Date: Wednesday, October 9th, 2019
Time: 07:15 AM
Event Details:
Mark your calendar for our breakfast meeting and CE-3 Wisconsin New Developments on Wednesday, October 9, 2019. The breakfast meeting schedule is:
• 7:15 a.m. - 8:00 a.m. breakfast & networking
•8:00 a.m. - 8:50 a.m. Meeting
•9:00 - noon CE-3 Wisconsin New Developments
From 9:00 a.m. - 12:00 p.m., CBG is offering CE. This continuing education class will be taught by Reinhart Boerner & Van Deuren, s.c. This approved course will count towards the credits needed for Wisconsin licensee renewal.
If you have any questions, please contact Wendy Sullivan at 608/772-0060 or wendy@advantageosborne.com.
Location: TBD


...more
---
The commercial real estate market has been so strong the past few years that property appreciation alone has turned otherwise marginal deals into windfalls. A low-risk/high-return market atmosphere has conditioned today's real estate investors into believing outsized return metrics are the new normal....
...more

RSK: I see prices leveling off. Especially in older buildings. As he mentions, rehab prices and maintenance has gone up 20% to 25% in just five years.....that eats into ones CAP rate big time.
---
Edge of Downtown - just off Main Street and Verona Avenue. 129 x 132 feet M/L lot for residential or professional office. Old Quonset building on site. City services.
...more
---
We have an increasingly global economy and global marketplace. More than ever in the past, the US commercial real estate market has truly widespread international participants on a material scale, how will you compete?
Will there be a consolidation of the industry in general? If so will there be a consolidation of Vendors and Service providers?
Are we truly redefining the Value Chain?
Is there now by default an inevitable change in fee structure?
Commercial real estate has been a historically analog business, what will it take to create a more robust and transparent marketplace?
All this and so much more!
...more

RSK: A little podcast from the Dukester featuring Gab Silverstein.
---
For every real estate investor, the end game — your ultimate goal — must always be in sight. To be successful in real estate investing, you must have a goal, criteria to get there and the network to guide you in the journey.
1. Set Your Goal
First comes your goal. It has always been in my nature to dream huge. Not just dream big, but huge. What could ultimately bring you happiness — $10,000 in cash flow per month? OK, now think bigger: What if you could achieve $15,000 in cash flow per month? Could you travel more? Could you donate to charities near and dear to your heart? Could you retire at 40 and put time and energy into another passion in your life? Don't limit yourself. Set your goals high...

2. Establish Your Criteria...

3. Build Your Network...
...more

RSK: Real Estate Investing 101.....maybe 102. A few good points here.
---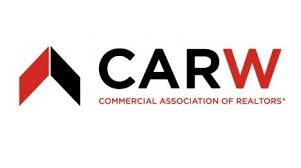 2019 CARW Rainmaker
September 19 @ 3:30 pm

-

6:00 pm

Each year, the CARW rainmaker event brings community leaders to the membership to discuss issues related to business insights, leadership, real estate trends and more. This event is one of CARW's unique program offerings that draws nearly 100 and is meant to be an exclusive offering to members which includes brokers, developers, architects and other commercial real estate service providers. Past speakers have included: Green Bay Packers President Mark Murphy; UW Madison Coach, Barry Alvarez; Hammes Corporation Sports and Entertainment President, Robert Dunn; Former Milwaukee Mayor, John Norquist and RevGroup CEO, Tim Sullivan. This year we welcome Jason Hickey of Hickey & Associates and Dave Spano of Annex Wealth Management to the growing list of influential speakers!

...more
---
$36,037 per acre. 19.5 acres of prime development land near the corner of Lacy Road and Seminole Hwy. Mostly tillable rolling land with some woods. Future Urban Service Area subject to Fitchburg Comprehensive Plan approval. 2 old homes on sites.
...more
---
Former Light Haus Glass building now available for sale. Great centralized location with easy access to Hwy 12/Beltline and downtown Madison. Interior is a mix of showroom and production space. Built in 1966. IL zoning. 3 phase, 400 amp electrical. 16` eave height, addition 4,000 sf of mezz storage above production space. Roof top signage visible to Verona Rd/Hwy 151.
...more
---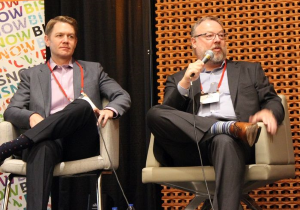 With housing costs reaching a breaking point, some developers are calling for a détente in the ongoing apartment amenities arms race. That could mean some amenities now taken for granted will be on the way out.
"We are concerned, to say the least, that we`re reaching a sort of internal rent tolerance among most of our renters," Waypoint Residential Chief Development Officer Eric Hade said. "You can`t push [renters] much further before they have to buy a new house or, you know, I think what they will alternatively do is move out to the suburbs."...
...more

RSK: Cost is always a factor as rents increase so logical that amenities will be sacrificed.

Ken Notes: Just a thought Madison needs smaller affordable apartments with some shared amenities.
---

...more
With over 350 experienced real estate professionals, Knight Barry provides exceptional support and service. Visit our website for more information about our 50+ commercial and residential offices throughout Wisconsin, Michigan, and Minnesota.

MADISON: 2450 Rimrock Road, Suite 204, 608-255-2700
CAP SQUARE: 44 E. Mifflin Street, Suite 101, 608-255-2700
---
I am out and about all over the planet doing mostly all things #CRE and #Tech. And with that, I attend many many conferences. For the most part, they are all well-intentioned and let me state this upfront, I have never had any desire to step into the role of Conference Organizer. If you have been around me for any length of time I'm sure I have voiced how I do appreciate all the time and effort it takes to put these things on.
I am also often asked to be involved in helping create content for most of the conferences I attend. It's not exactly an easy thing to do and like anything else sometimes it's hit or miss whether the month spent before putting just one panel together will inform entertain and educate. You are only as good as your worst panelist. And you know who you are!...
...more

RSK: This is awesome. Two points stuck out to me....if you are with someone face to face respect that and don`t keep checking your fricking phone or answer it. Second, the last paragraph about how if any women are on the panel discussion. Who cares how many. None, one, half or all? Whoever has something very poignant and the knowledge to say...that is who I want to hear as well...gender makes no difference.
---
Counselors of Real Estate chair Julie Melander takes a more intensive look into the key issues impacting the commercial real estate industry this year. She examines the issues with the greatest surprise factor and the biggest impact—and offers advice to prepare for what's to come...

The Top 10 list in its entirety is as follows:
Infrastructure
Housing in America (affordability)
Weather and Climate-Related Risks
The Technology Effect
End-of-Cycle Economics
Political Division
Capital Market Risk
Population Migration
Volatility and Confidence
Public & Private Indebtedness
...more

RSK: I dare say these are her top 10 issues...others may disagree but worth the read.
---
Nearly a dozen of WeWork`s top human resources officials have left the company in the last year or are in the process of leaving, The Information reported.


At least five more left between 2015 and last year, including the chief HR officer, whom WeWork hasn`t yet permanently replaced, according to the report.


News of the departures comes as WeWork has been on a hiring binge and is preparing for a planned initial public offering.
...more

RSK: I don`t want to beat a dead horse here and most of you know my thoughts on the We Co., but HR in any business right now is a tough gig.
---
WeWork paid its own CEO, Adam Neumann, just shy of $6 million for use of the word "We."


Neumann owned the trademark through a private company, which then sold the trademark use to WeWork.


In WeWork`s latest filing with the Securities and Exchange Commission, the company said it had retrieved the money it paid to Neumann for the trademark and had retained use of rights to the "we" branding.


It did as much "at Adam`s direction," the filing said.
When WeWork filed to go public this summer, we learned an incredible detail about its cofounder Adam Neumann: He was paid a whopping $5.9 million by the company he runs for use of the word "we."
The logic was laid out as such: Ahead of its initial-public-offering filing, WeWork reorganized and rebranded as The We Company. To rebrand itself around the word "We," the company paid its own CEO nearly $6 million for trademark rights...
...more

RSK: Something is not right here...you get the same feeling?

Ken Notes: I will sell WisconsinDevelopment.com for less that a million and Ralph may let Cirex go for about that. We may need an IPO of our own...
---
Very nice office on Madison`s west side with recent paint and carpet. The space includes multiple private offices, conference room, large open area for work stations, kitchenette and break room. The space is available now. Motivated landlord has rent below market rate...
...more
---

Our roster of restaurants reads like a who`s who of Madison`s favorite eateries: From Monty`s Blue Plate Diner, to The Avenue Bar, to Steenbock`s on Orchard, each is unique in its atmosphere and menu and each is the best at what it does!
...more
---
7.5 Acres on the Sugar River in Paoli, this 12 unit mixed-use commercial/residential bldg has 10 unique, large units many with high vaulted ceilings overlooking the Sugar River. No one unit is alike. 7.5 acres, makes room for additional units or buildings, Hamlet zoning allows many uses incl. Condos as conditional use. 48-hour notice for showings 10-12 on Tues & Thurs. Proof of funds needed.
...more

Ken Notes: Now this is a destination property!
---
Sponsor


Offering real estate services and design-build construction solutions for growth oriented clients...
...more
---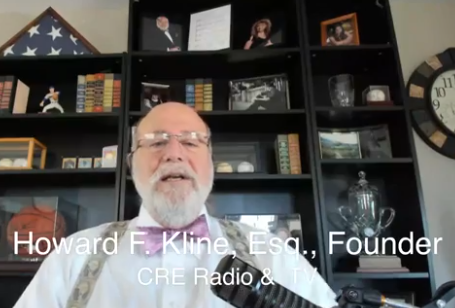 We are hearing all kinds of warnings about a slow down in the economy and signs of an upcoming recession. Today, Peter and I will be talking about possible conflicting economic indicators, from a lay perspective. As part of our conversation, we will be discussing the Yield Curve; what it is and what does it mean? We will also be discussing other economic indicators, including wage growth and retail bankruptcies...
...more

RSK: You have been hearing about the inverted yield curve for a few weeks. This is what it could mean to CRE.
---
Thanks you for sponsoring CIREX and Cirexnews.com
...more
---

Since 1975, Flad Development & Investment Corp. has emerged as a leader in the development of quality commercial real estate projects in Madison and Milwaukee.
---
"The attention to detail, preventative maintenance, and proactive communication exhibited by MIG makes them a true business partner."
---
Professional Real Estate Management and Sales
---

Expect Professional Management with a Personal Touch
with every T. Wall Urban Village.

(608) 575-1018 or Contact@TWallEnterprises.com

...more
---
IA Management is a full service property management company located in Madison, Wisconsin. Our objective is to be a profitable leader in both commercial and residential real estate.
---
Our focus is your focus, our goals are your goals.
---
For lease on Medical Circle - Up to 4,902 SF Available
Currently being remodeled with new elevator
Open floor plans
Under new ownership
Beltline visibility & monument signage
Plenty of parking
call Mike Herl
...more
---

NAI Global is a leading global commercial real estate brokerage firm with over 400 offices worldwide and annually completes more than $20 billion in property-related transactions...

...more
---
---
Five flex/R&D buildings - 138,000+ sq. ft. - Hwy 51 and Hoepker Road - High End Image - Affordable and Flexible Floor Plans - Warehouse - R&D, Light Manufacturing - Showroom
---

Ruedebusch Development & Construction, Inc. is a highly qualified, vertically integrated full service commercial construction, and real estate development company located in Madison, Wisconsin which offers:
Commercial Real Estate Development
Design Build Construction
Commercial Real Estate Brokerage
Economic Development, Commercial Real Estate, and Facility Consulting
...more
Start Week: 34 - Query String:SELECT * FROM cirex WHERE `issue` > 34 and volume = 7 OR `issue` > 90 ORDER BY sortorder