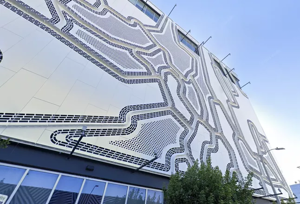 ..
Industrial valuations took a dive in October, according to Green Street, which reported its industrial property price index was down 9.3% month-over-month, a steeper drop than the all-property index, which decreased 3.3%.
Compared with a year ago, industrial eked out a gain of 1%, but softening in the industrial market over the course of 2023 made its way into property values for October.
Demand for industrial space, which spiked during the early years of the pandemic, has subsided in numerous markets, even as an overhang of development continues.
Data released Wednesday by JLL highlighted the supply-demand imbalance in the market nationwide. A record 162M SF of new industrial product delivered in Q3, according to JLL, while absorption fell to 90M SF, its lowest level since 2015.
Most major players in the space have characterized industrial`s slowdown as a normalization from the record-setting years of growth in 2021 and 2022. The inventory coming online has loosened up impossibly tight markets in places like Los Angeles and gives tenants a bit more leverage than they have had in recent years.
The trends are reflected in local markets as well..
...more