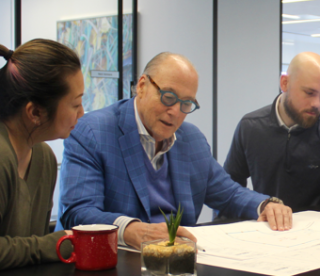 Physical presence is a marketing tool. It is a theater in which retailers can create a immersive experience for their customers.

s consumers learn how to manage increasing prices due to inflation, one thing is certain: Top-quality regional malls remain the best places for digitally native brands, local retailers, and new dining concepts to connect with new customers and strengthen relationships with existing ones. In-person shopping is an experience that cannot be replicated online.
It is a tactile experience that gives consumers the opportunity to touch, feel, and try on products before purchasing them.

It is a visual and social experience in which shoppers are enticed by store displays and can engage with knowledgeable associates.

It is a living platform upon which retailers and restaurateurs create holistic experiences that encourage loyalty.
...more

RSK: I still think mall owners are missing the boat. The larger ones can become instant neighborhoods with shopping, groceries, apartments, medical, veterinary on and on. They just do not have to be entertainment.