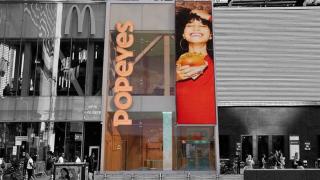 Popeyes is celebrating its 50th birthday by continuing its rapid expansion across North America and rolling out tech innovations.
The quick-serve chain plans to open more than 200 locations in the U.S. and Canada in 2022, including a flagship in Times Square in New York City. The new round of expansion follows a record 2021 during which Popeyes opened 208 sites.
Scheduled to open in June and located at?1530 Broadway, the Popeyes?Times Square outpost will feature a new modern design that pays homage to?the brand's Louisiana heritage and Cajun roots...
...more