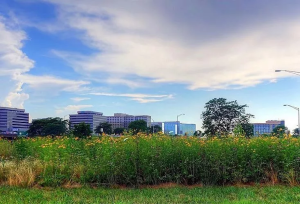 People are going back to the office. Not in the same everyday slog they did before the pandemic, but many are back at least a few days a week.
In-office presence varies by industry in Los Angeles County, with tech and entertainment-related businesses in the forefront, but the easing of pandemic safety restrictions in early March has clearly led to an increase in work getting done at the office instead of at home, landlords said.
"Since the mask mandate was lifted, we have seen almost a doubling of daily office populations," said John Barganski of Brookfield Properties, the largest office landlord in downtown Los Angeles. "That seemed to be the impetus for people to say, 'Let's go.'"...
...more