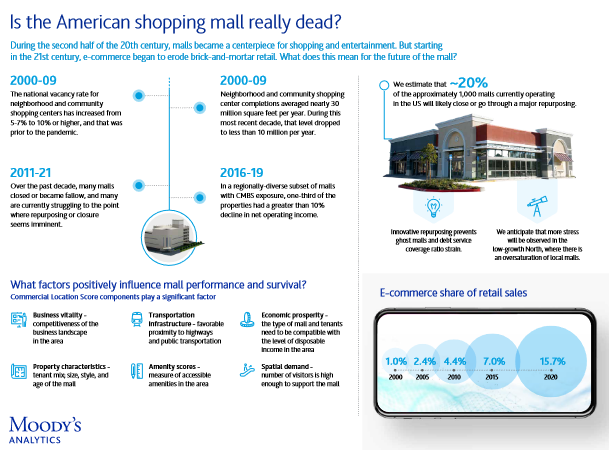 What factors positively influence mall performance and survival?

Commercial Location Score components play a significant factor During the second half of the 20th century, malls became a centerpiece for shopping and entertainment. But starting in the 21st century, e-commerce began to erode brick-and-mortar retail.

What does this mean for the future of the mall?

Is the American shopping mall really dead?
...more