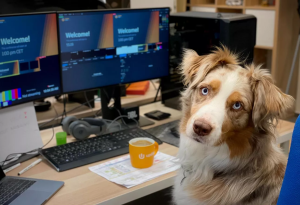 How do you dog-proof an office? Can you even let dogs in without breaching your lease?
There was a time, not long ago, when such questions would have been absurd. But no longer.
The boom in lockdown puppy purchasing — at least a quarter of which was impulse buying, according to the Kennel Club — has left a legacy of as many as 3.2 million recently acquired dogs across the UK, and the big problem of what to do with the four-legged friends now that many owners have returned to work...
...more