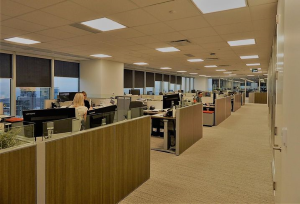 People are starting to slowly trickle back to Houston`s office buildings, but for many companies, the question of how much space they will need in the future is still under discussion.
Some industry players have theorized that corporate downsizing is inevitable now that remote work technologies have been widely adopted. Others say the need for office space remains, especially in the long term.
Companies that have done an office lease over the last 10 years, regardless of industry, have mostly opted to make their space denser and more efficient, Hicks Ventures principal Patrick Hicks said...
...more