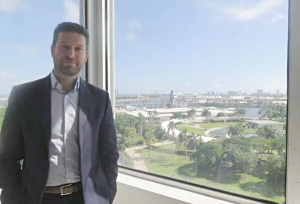 onathon Yormak, founder and managing principal of East End Capital, was in the middle of renovating a more than 100-year-old, 120K SF office building in New York when the coronavirus hit. He`d already decided to completely overhaul the air and ventilation system in the building.

"It`s only a 26-story building, so it wasn`t so big as to make it impossible, but we essentially went from a central system to a VRF system [a high-capacity, ductless HVAC system], which basically allows each tenant on each floor to manage their own heat and air, and the system was designed to have an excess of a Merv 13 filtration system [enough to filter fine particles from smoke and bacteria], which is pretty high," Yormak said.

Now he`s even exploring adding in UV filtration or plasma filtration...

...more