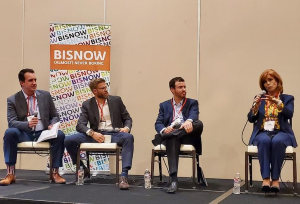 A few years ago, mixed-use multifamily developments were all the rage.
It seemed like every multifamily developer in Orange County, Los Angeles and throughout the Southern California region was placing ground-floor retail in its developments.
But fast forward to 2019 and it seems the retail portions of many of those mixed-use properties are not doing as well as many had hoped.

"From my perspective on the lending side, we`ve seen a lot of the retail never come into fruition," Bellwether Enterprise Senior Vice President Jason Krupoff said at Bisnow`s Orange County Multifamily Summit. "The apartments always do well but rarely will retail do well."...
...more