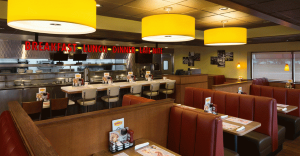 Many are in testing stages, trying to find the right size in the right market as they compete in a crowded sector.
Some well-established,casual-dining chains are rolling out more modern, fast-casual concepts to try to attract younger diners.They include Cracker Barrel, Tony Roma's, Hooters and Denny's.
These older chains want to capture market share in the hot fast-casual sector.After all, millennials dine out or get takeout five times a week, according to a study by Bankrate.com. That's compared with just 2.5 times for boomers.
Since these chains have decades of experience in the restaurant business, spinning off a fast-casual concept to help revitalize their brand may be a natural progression...
...more