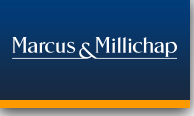 For a fifth consecutive year,
millennials led home purchase activity, comprising 36 percent of the buyers in 2017. The oldest millennials are now 37, and as this generation ages and starts families, a wave of potential new buyers are moving into the market. Approximately two-thirds of first-time buyers in 2017 were millennials, but housing affordability remains a concern in 2018 as home listings under $200,000 continue to shrink. Homes in this price tranche have fallen 59* percent since May 2012...
...more

RSK: You know the rest of the story. Where people live and concentrate, retail and other services follow.

Ken Notes: I would add that many millennials are looking for non traditional homes, more amenities, less maintenance, smaller, affordable, turnkey, in great neighborhoods...