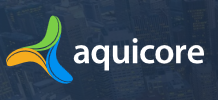 Aquicore asked four thought leaders in fields that affect commercial real estate to take a look back and a look forward as 2018 gets underway.
Michael Beckerman, CEO of The News Funnel and CRE Tech, spoke to us about the changing real estate startup environment.


Catie Dixon, managing editor of Bisnow, talked about the challenges and successes of women in commercial real estate.


Richard Silberman, CEO of Healthy Buildings International, explained why the wellness moment took off in 2017.


Derek Roberts, revitalization liaison for the National Air and Space Museum, discussed the current policy environment`s impact on urban planning...

...more

RSK: A little down load of a book on this subject that is free. Worth the read for interested persons...