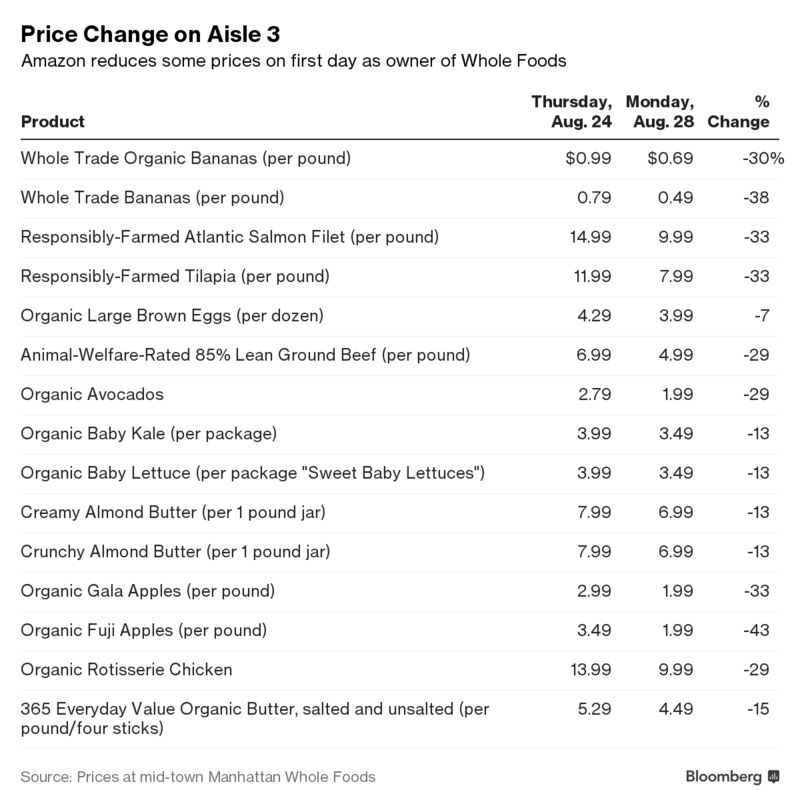 Internet giant bought upscale grocery chain for $13.7 billion

Some prices unchanged but favorites like avocados are cheaper
Amazon.com Inc. spent its first day as the owner of a brick-and-mortar grocery chain cutting prices at Whole Foods Market as much as 43 percent.
In a sign of how the retailer is changing, the Amazon Echo, a voice-activated electronic assistant, was also for sale, for $99.99 -- a sharp pivot into electronics for a company known for kale and quinoa. The Echo Dot, a smaller version, was advertised for $44.99...
...more